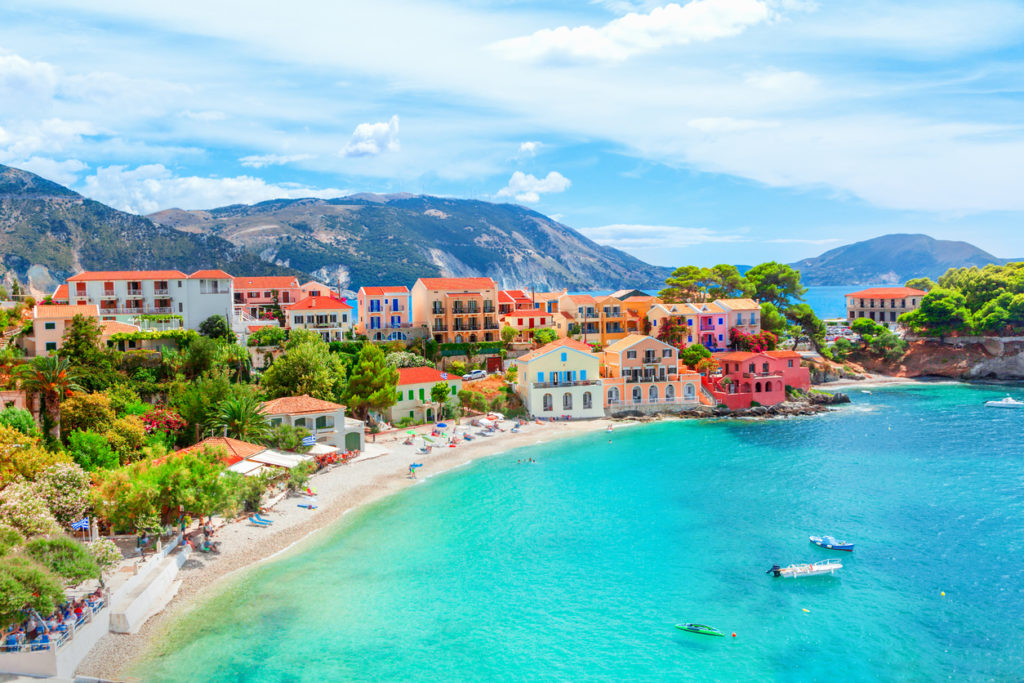 Situated in the heart of the Ionian Sea, sunny Kefalonia has been a muse for artists and a haven for sun worshippers. A filming location for the "Captain Corelli's Mandolin" movie, the island is now worldwide famous for its scenic beaches and dramatic landscapes.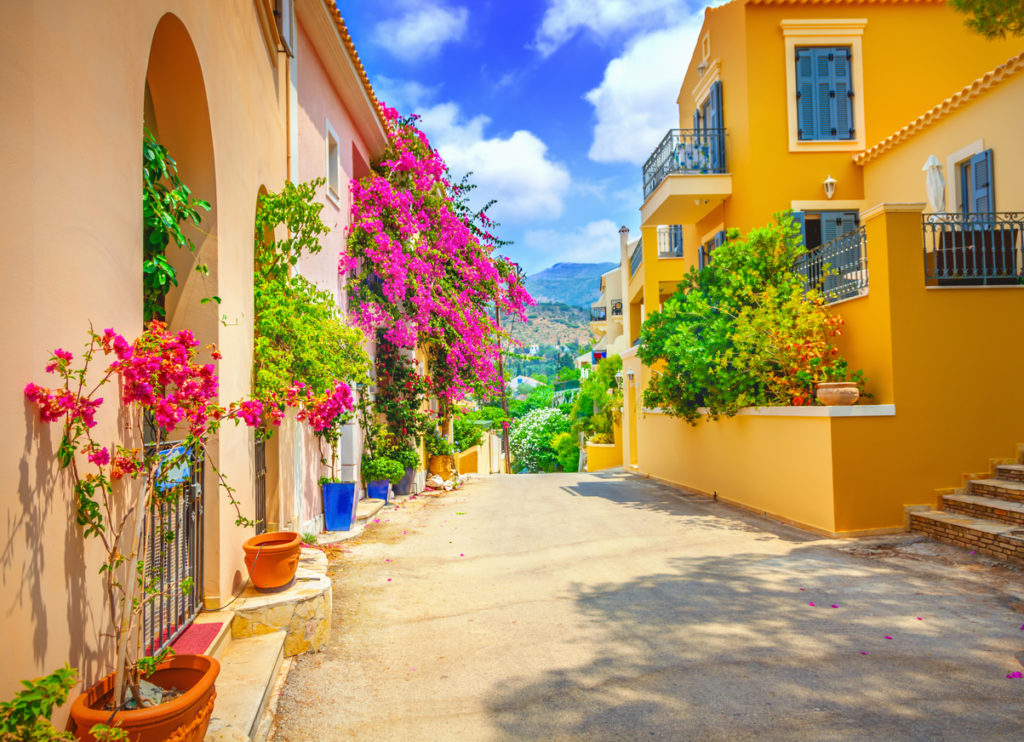 Home to calm indigo bays and mysterious inlets, Kefalonia is renowned for its postcard-perfect beaches. Curious explorers are rewarded with an insight into what Greece used to be before the tourist crowds invaded its islands. Due to its proximity to the island of Zante and Lefkada, Kefalonia is well-connected by ferry and boats. A truly exotic destination, the island enchants with its lively summer resorts and lovely villages.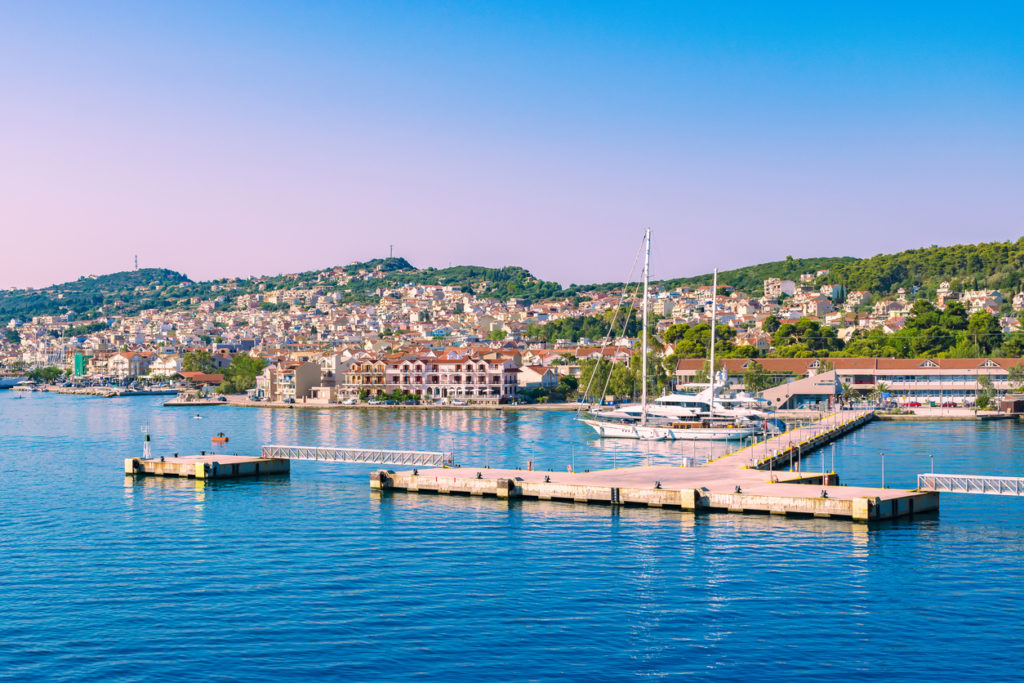 Walk the streets of Argostoli
Any tour of Kefalonia should start in Argostoli, the island's capital. Embellished with lovely plazas, cafes, and restaurants, and home to a superb waterfront promenade, Argostoli introduces travelers into the traditional daily life of the island. Cross the Drapano Bridge, a beautiful stone bridge over the sea, for a chance to spot some loggerhead turtles. Walk the cobbled streets and admire the local architecture.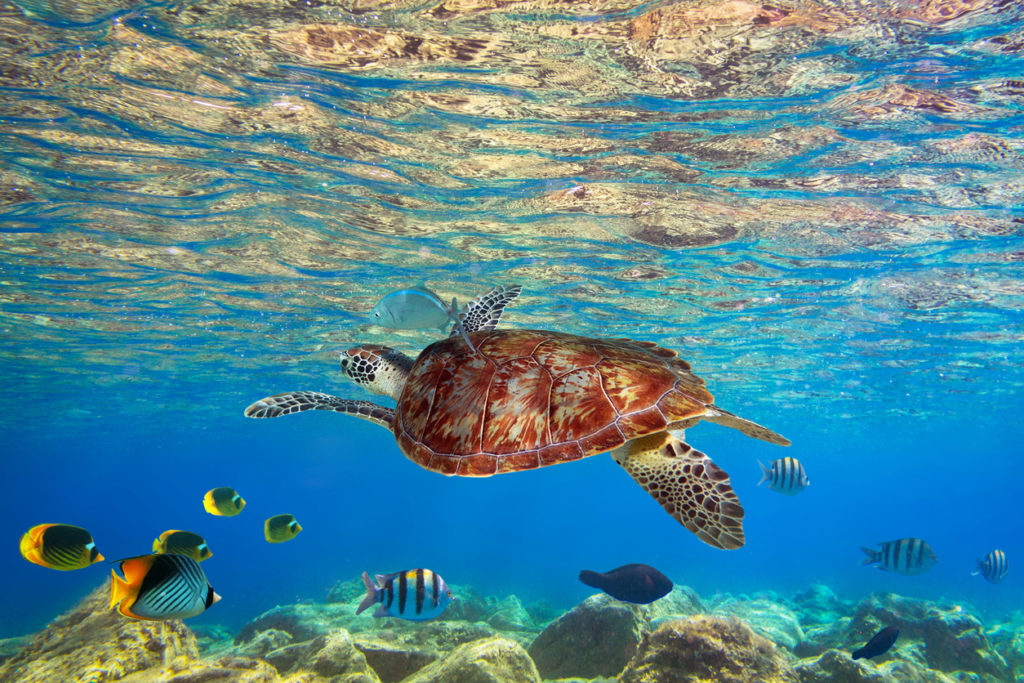 Discover the cosmopolitan facet of the town and indulge in Greek delights at some of the tavernas and cafes you'll find in the Plateia Valianou, the town's main square. Shop for souvenirs at the tourist shops on the pedestrian Lithostroto Street. While you're there, stop for a few moments to admire the beautiful Saint Spyridon church and the clock tower of Campana Square. If you want to learn more about the island's past, visit the Archaeological Museum of Kefalonia and the Korgialenios History and the Folklore Museum.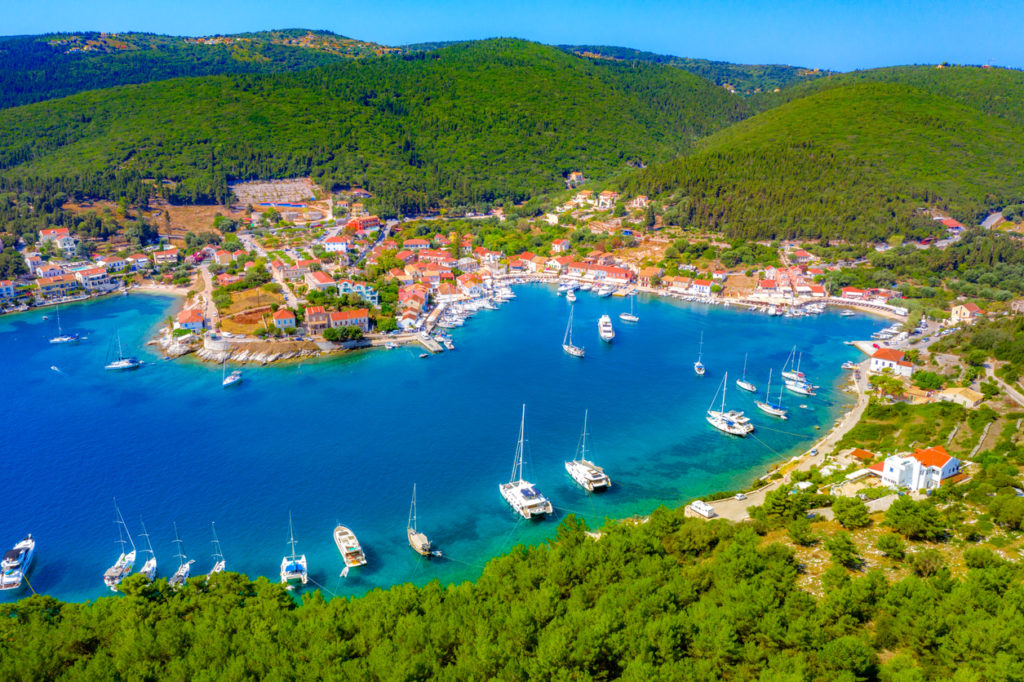 Fall in love with Fiscardo
One of the prettiest villages in Kefalonia, Fiscardo enchants visitors with its warm atmosphere and lovely traditional and Venetian architecture. Fiscardo's buildings and houses are dressed in pretty colors while its cosmopolitan ambiance and posh yachts add a touch of glamour to the village.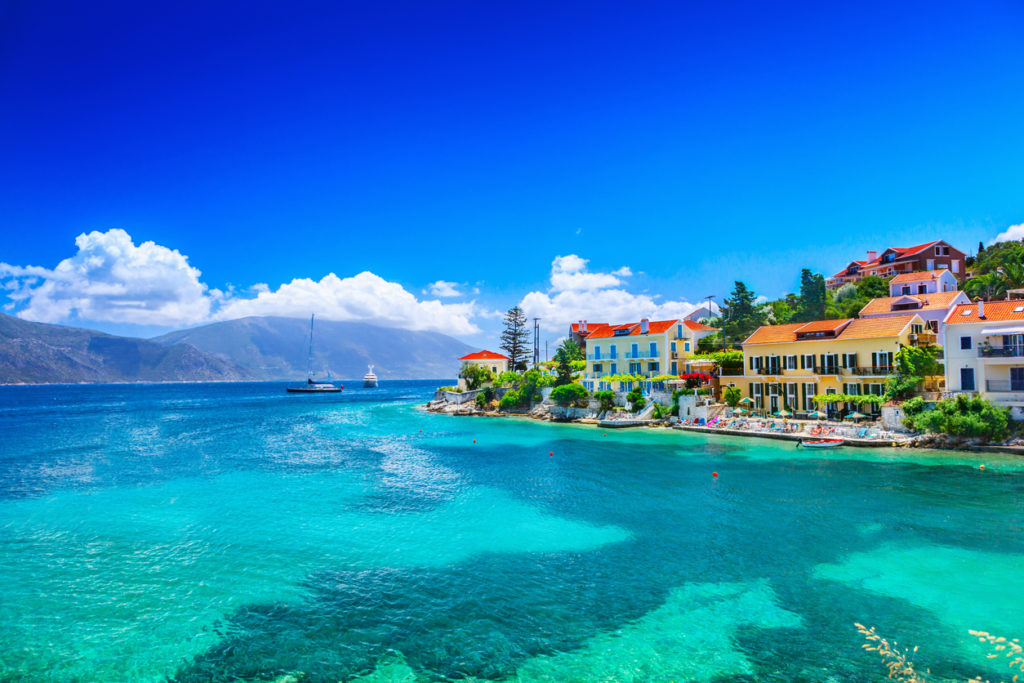 Most of the resort is based around its waterfront and creates an idyllic setting for a beach holiday. This is one of the few villages that has remained untouched by the earthquake of 1953. Therefore, it's not at all surprising that it also is one of the most popular resorts in Kefalonia. Nearby the village, await beautiful pebbled beaches and lovely coves with crystal clear waters.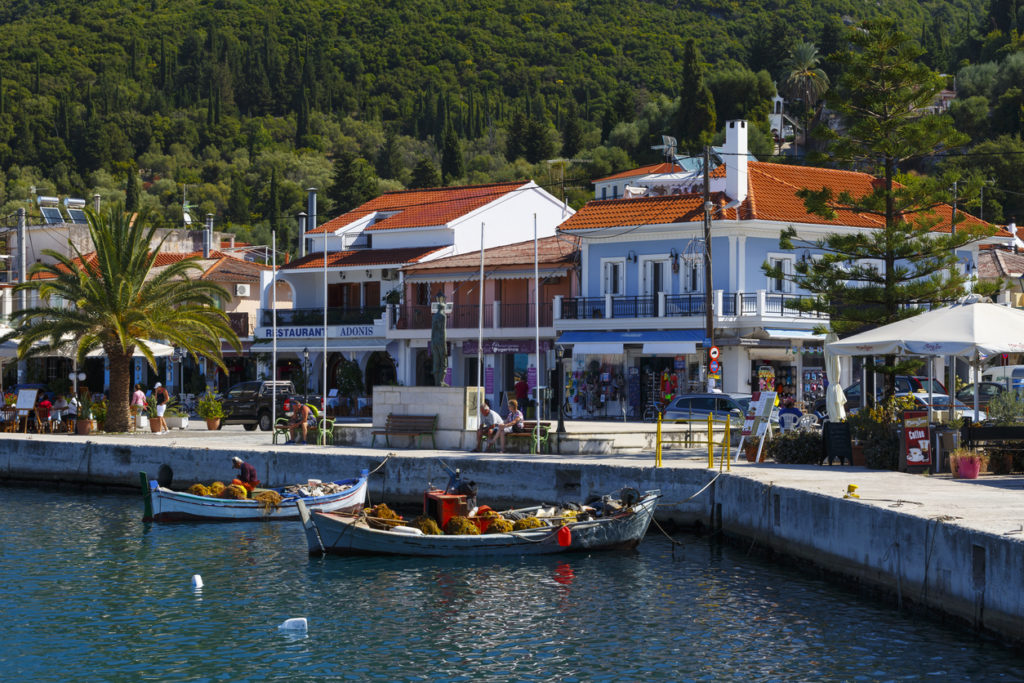 Explore the village of Sami
Another beautiful coastal village, Sami is the second largest port of the island, after Argostoli, and a departure point for cruises to Patra, Ithaca, and Italy. A modern town, Sami boasts wide paved streets adorned with Venetian buildings. Tourists will find everything they need in Sami, including plenty of restaurants, shops, and cafes, as well as accommodation for all budgets.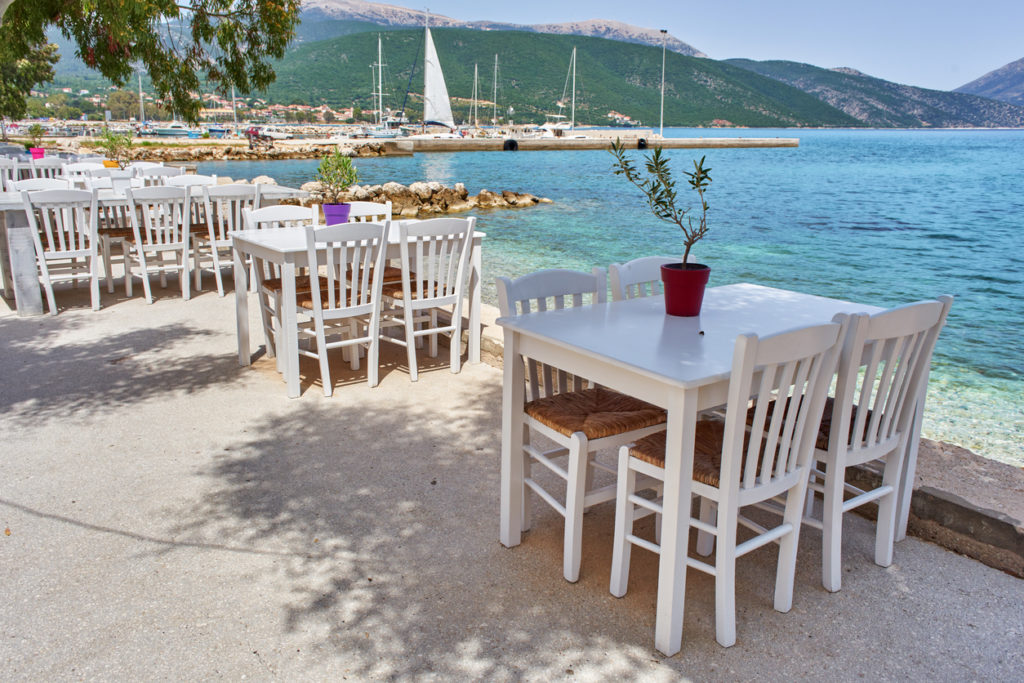 Framed by gorgeous hills and intriguing coves, Sami also impresses with its diving and swimming spots. Moreover, the village has several traditional monasteries and beautiful caves, as well as amazing underground lakes. Just a short drive from Sami, you'll discover the intriguing and spectacular Melissani Cave that hides a sublime turquoise lake and magical forests within its rocky walls.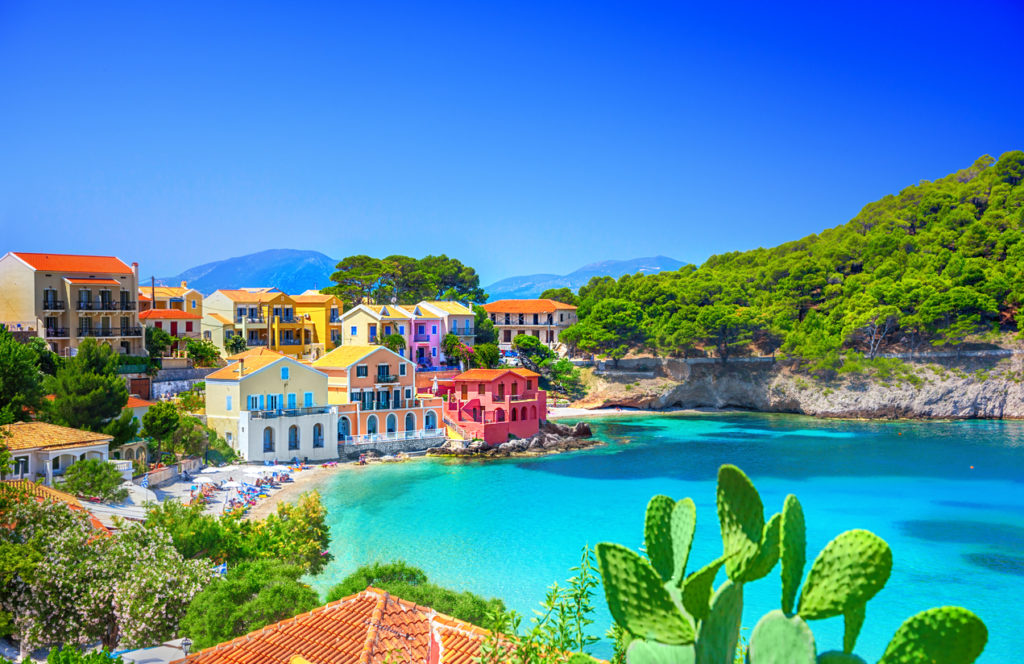 Embrace the natural beauty of Assos
This small, charming village is home to no more than one hundred inhabitants. Nevertheless, it is one of the most charming and pretty summer resorts in Kefalonia. Protected by the ruins of a 16th century Venetian castle, Assos is based on a small peninsula.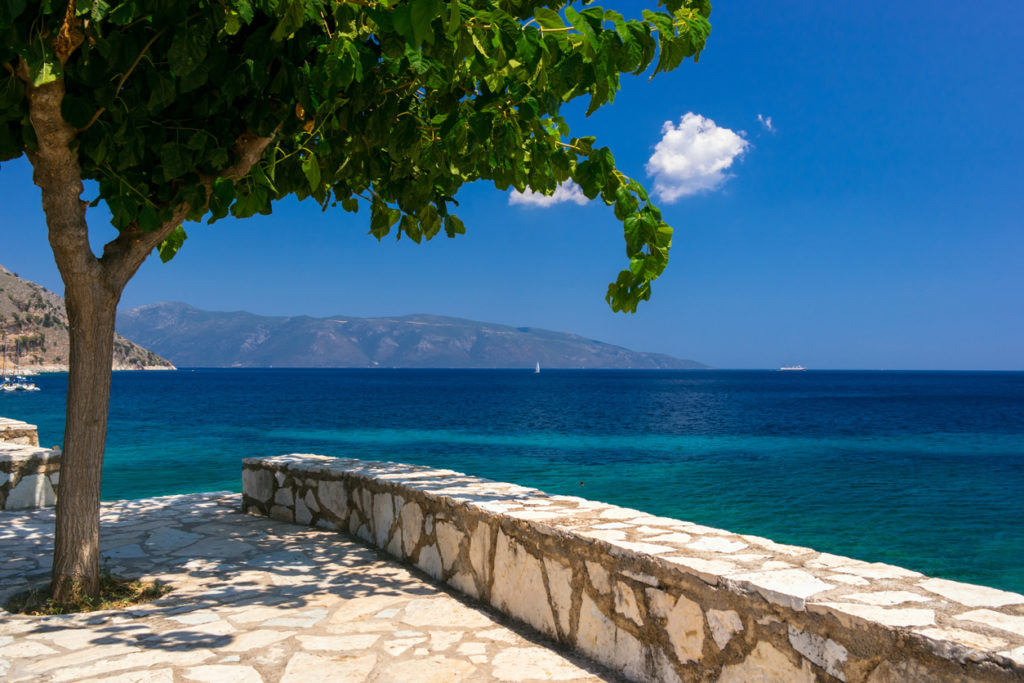 Welcoming and peaceful, the village invites visitors to relax on its pebbled beaches and stroll around its narrow streets. Adorned with colorful houses, scented flowers, and old churches, this is a wonderful destination for couples searching for a quiet corner of Greek paradise. Its taverns offer exquisite local specialties and fabulous bay views.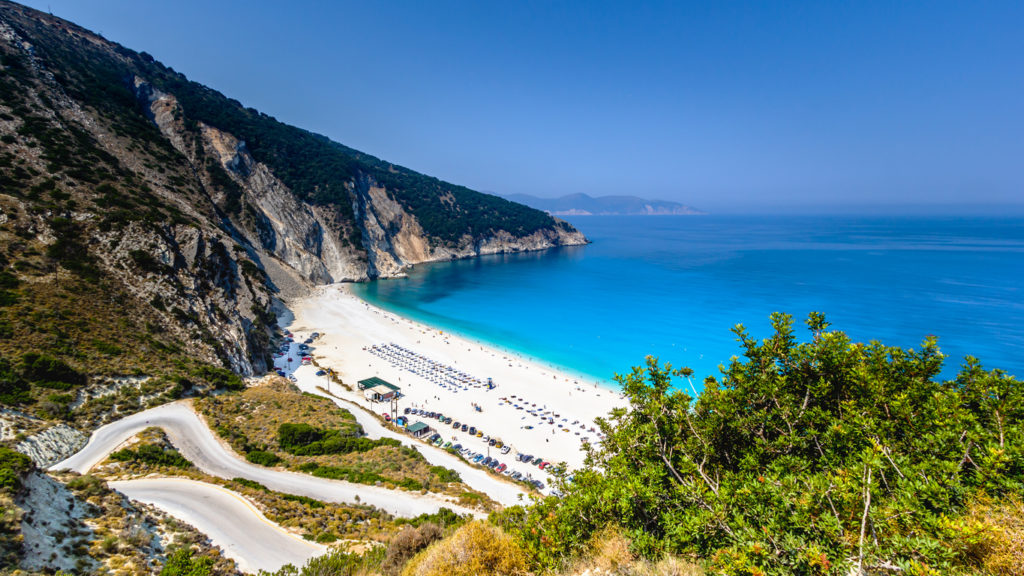 Relax on the island's most wonderful beaches
The beaches in Kefalonia are famous for their surreal beauty. Myrtos is one of the most beautiful beaches in Greece, a spectacular ribbon of sand embraced by majestic verdant hills and white rocky cliffs. The white pebbles contrast beautifully with its crystal waters, while the abrupt rocks and lush greenery frame the stunning scenery. The beach is organized and equipped with umbrellas and sundecks, but you'll also find corners of sandy solitude.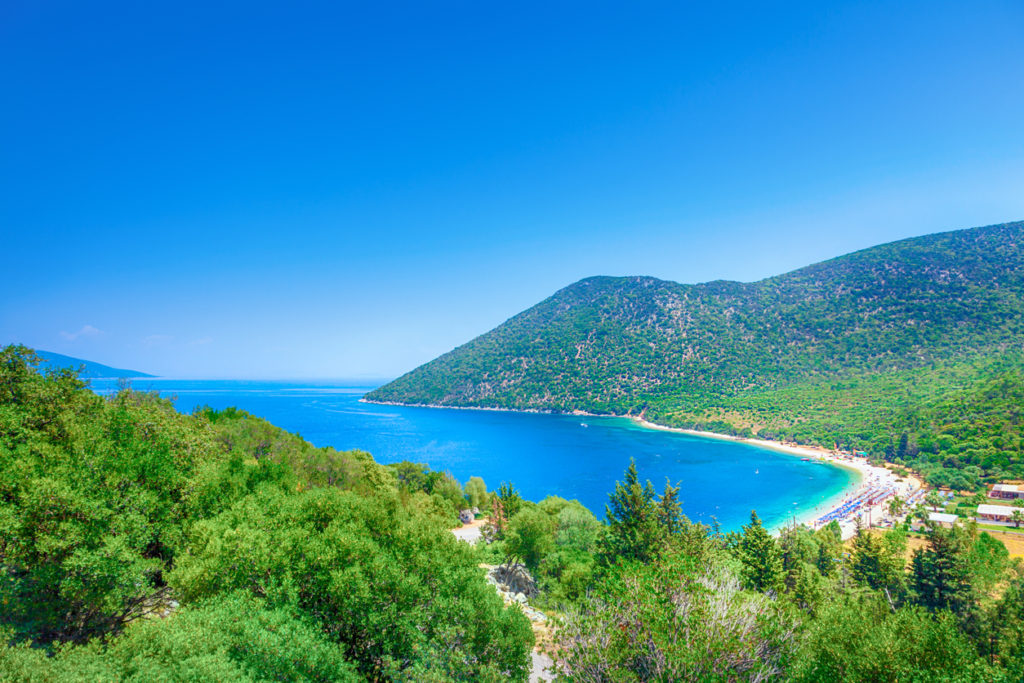 Famous due to its hypnotizing turquoise waters, ideal for swimming, Antisamos beach is a beautiful strip of sand. Welcoming visitors with sunbeds and umbrellas, as well as a splendid scenery dominated by green hills, the beach has been the backdrop for some of the scenes filmed for Captain Corelli's Mandolin.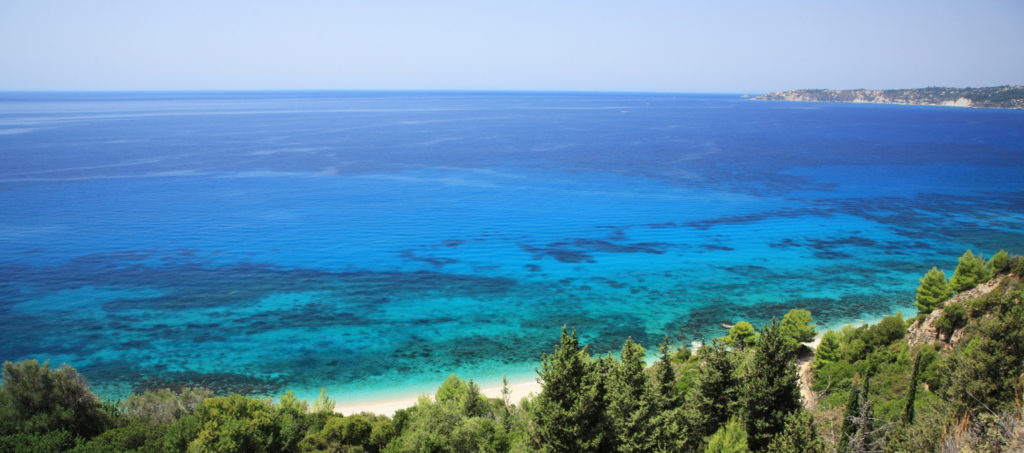 The quaint village of Lourdas is perched on a hillside and delights sunbathers with a lovely beach dipped in lush vegetation and adorned with superb waterfalls. Sandy Lourdas enchants with its crystalline water and gorgeous mountain backdrop.