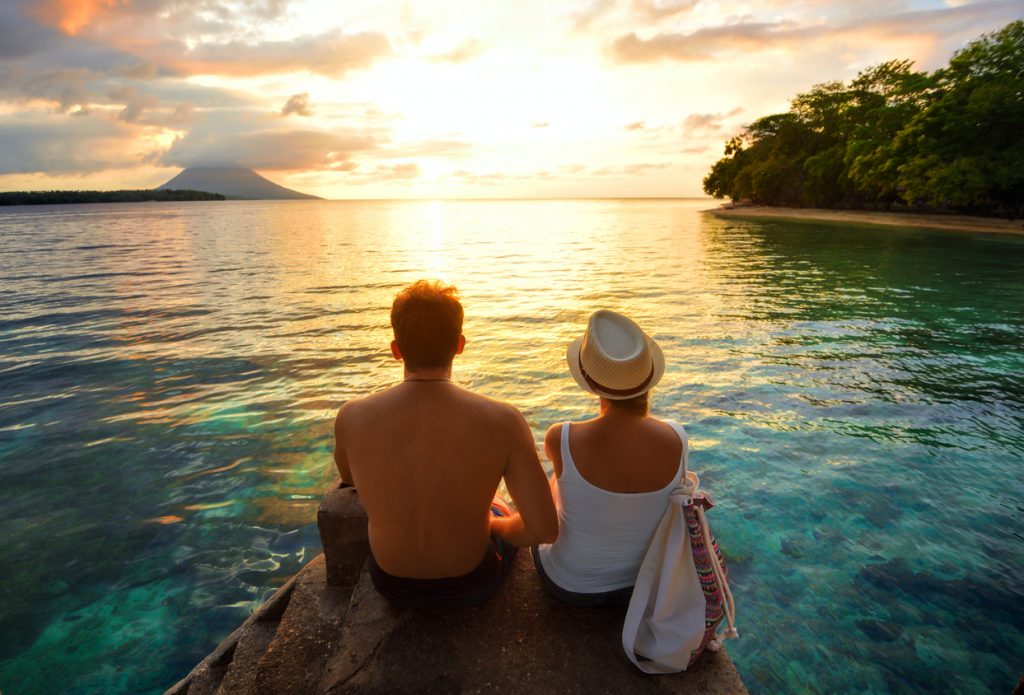 Planning a couple's getaway or are you trying to find an inspiring place to reconnect with your partner? Then our selection of the Top 5 Romantic Places to Visit will help you find maybe what you're looking for in a magical destination to celebrate your anniversary!
Discover the most romantic places in the world! Our planet is a paradise for romantics and dreamers. Whether you want to hide away on a deserted island, stroll the streets of a medieval town or relax at a five-star luxury hotel, everything is just a plane ride away. And it can always be the perfect time for romance. Take a look at our top 5 romantic places to visit and answer their calling.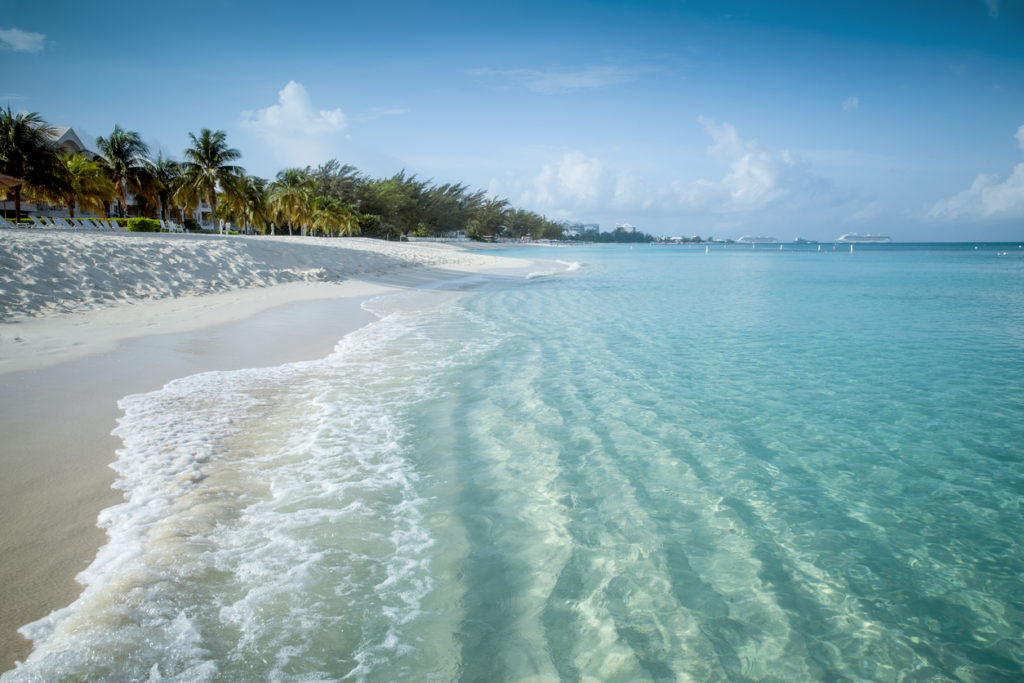 Turks and Caicos Islands
Blessed with endless velvety beaches and hypnotic azure waters, Turks and Caicos is a paradise for newlyweds and couples in love. What better place to celebrate your love than on one of the 40 islands in Turks and Caicos, away from everything even remotely familiar, while sipping a cocktail from a coconut and watching a surreal sunset?
The islands are home to some of the most beautiful coral reefs in the world, as well as traditional villages rich in history and untouched by time and tourism. Spend your days holding hands on the beach, exploring the islands, and partying all night long or just sleeping under the stars. This is the paradise you've been looking for! This has to be on your list of Top 5 Romantic Places to Visit.
When to visit: April and May for perfect beach weather and no crowds
How to get there: Fly to Providenciales International Airport
Things to do: Sunbathe, swim, snorkel, dive, enjoy the little things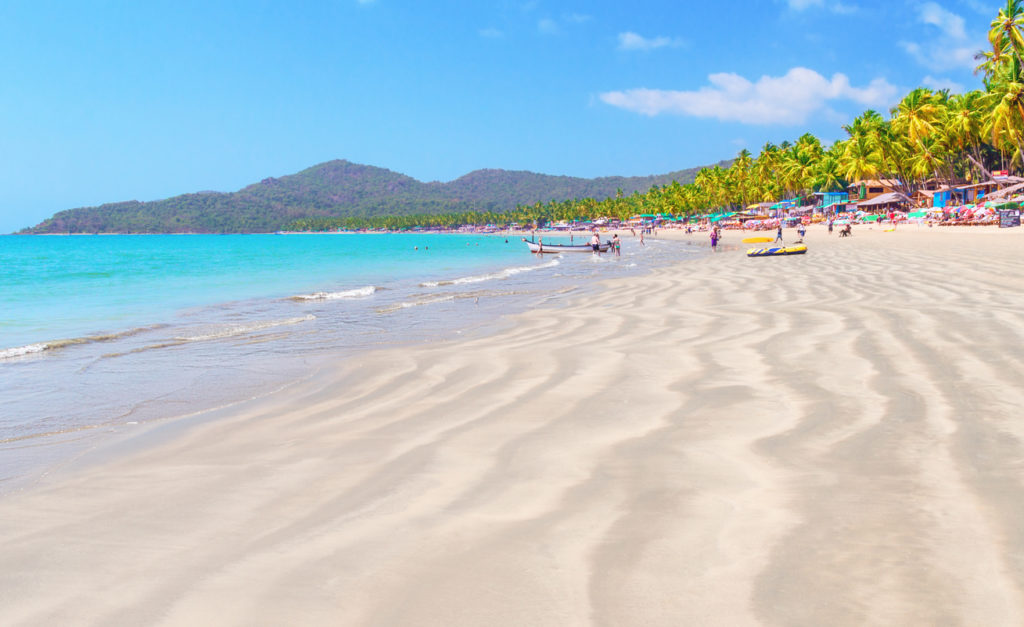 Goa, India
If you both love beaches but want to try something different, Goa is the perfect destination for your honeymoon. Goa has kept its beauty raw and wild. The smallest state on the Western Coast of India often steals the heart of curious adventurers. With powdery beaches and crystalline waters, serene yoga retreats and adventure sports, Goa boasts a genuine charm and an incredible beauty.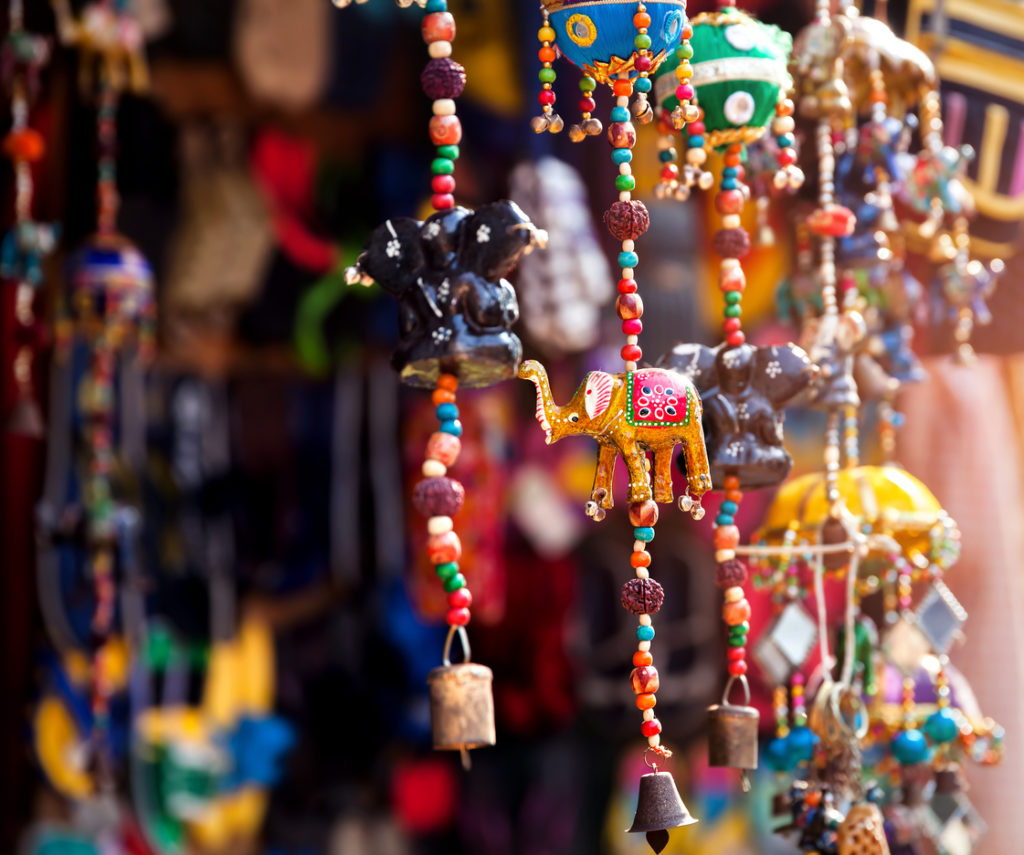 Once a Portuguese colony, this state is now a vibrant beach destination. Whether you prefer to spend your days on the beach or pampered in your luxury hotel or you want to explore colorful villages, Goa will keep you busy and happy. Embrace Goa's authentic charm, breathe in and breathe out, and slow down your pace. You're in India! Live a little!
When to visit: Between November and March for balmy weather and a delicate sea breeze
How to get there: Fly to Mumbai and take the train to Margao
Things to do: Be lazy on the beach, practice water sports, visit traditional villages, party all night long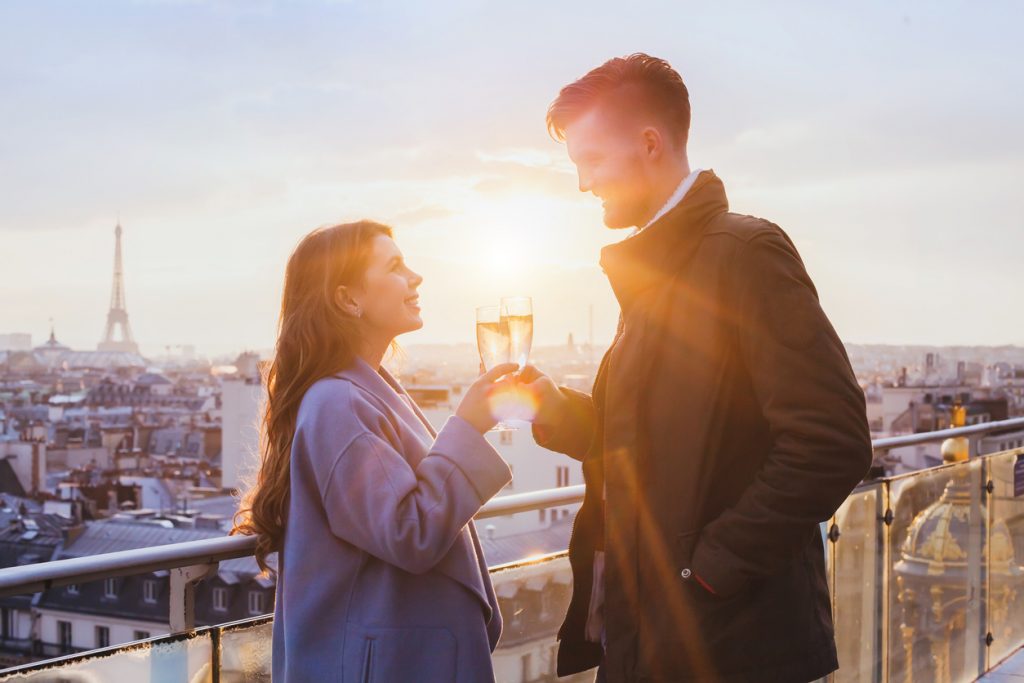 Paris, France
No one would ever dare to talk about romance and romantic destinations and not mention Paris, France! Even though it seems that all has been said about Paris, the metropolis tempts romantics and artists year after year. Paris tells stories about bohemian coffee shops, luxurious hotels, chic boutiques, hopeless dreamers, and cultural treasures.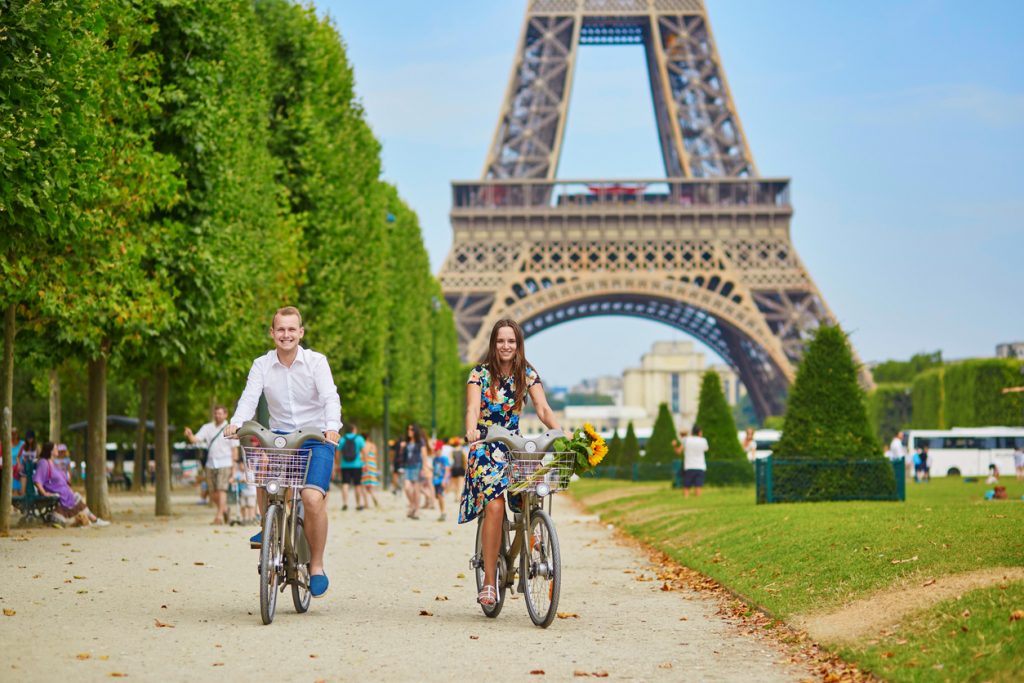 From romantic walks along the banks of the Seine and sunrise coffees at the cafes around the corner to visits to the Musée d'Orsay to admire the masterpieces of Impressionism and late jazz nights in underground bars, Paris is a land for lovers. Even on the sunniest of days, there's still a certain mist on the streets of Paris. This is the mist of love and romance that guides your steps to cobbled streets, romantic bridges, and kisses at the light of lanterns. Surely Paris is on your list for Top 5 Romantic Places to Visit?
When to visit: All year long
How to get there: Fly to Paris Charles de Gaulle International Airport, Orly International Airport or Beauvais International Airport
Things to do: Walk the streets, photograph…everything, visit the museums, declare your love on a bridge, eat onion soup, listen to jazz, kiss under the Eiffel Tower, kiss on the Alexander Bridge, kiss in the Tuileries Garden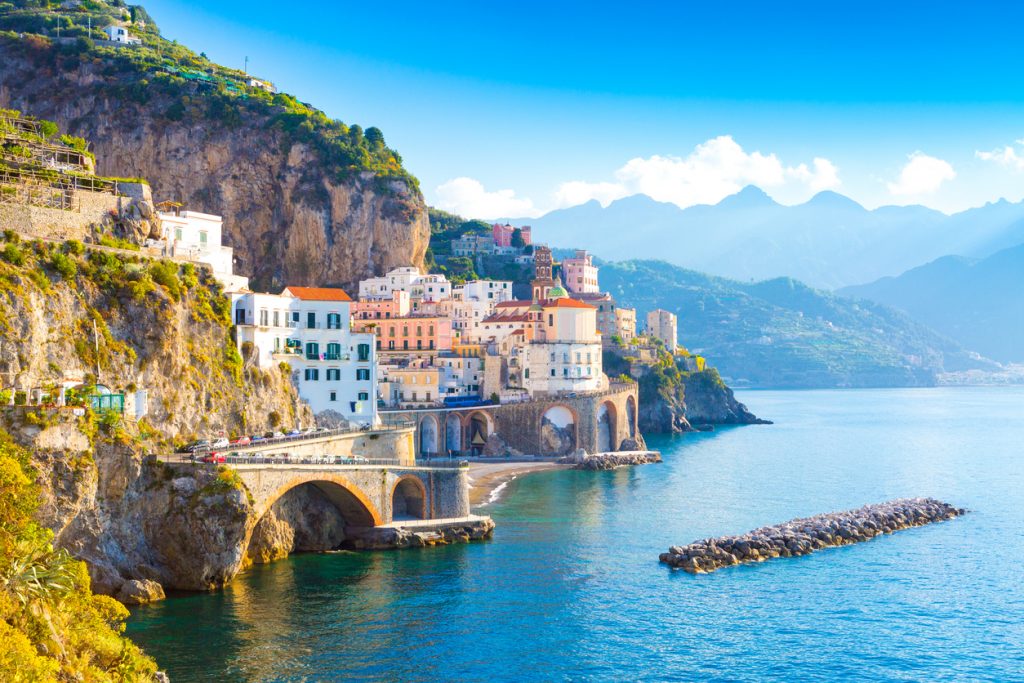 Amalfi Coast, Italy
With pretty towns perched on steep cliffs and breathtaking views of an infinite sea, the Amalfi Coast is a land of colors, scents, and flavors. A destination for the romantics who want to admire the sea from the comfort of their five-star suite in a cliffside villa, the Amalfi gravitates around spectacular panoramic views, posh beach days, and exquisite fine dining. This has to already be one of the best Top 5 Romantic Places to Visit.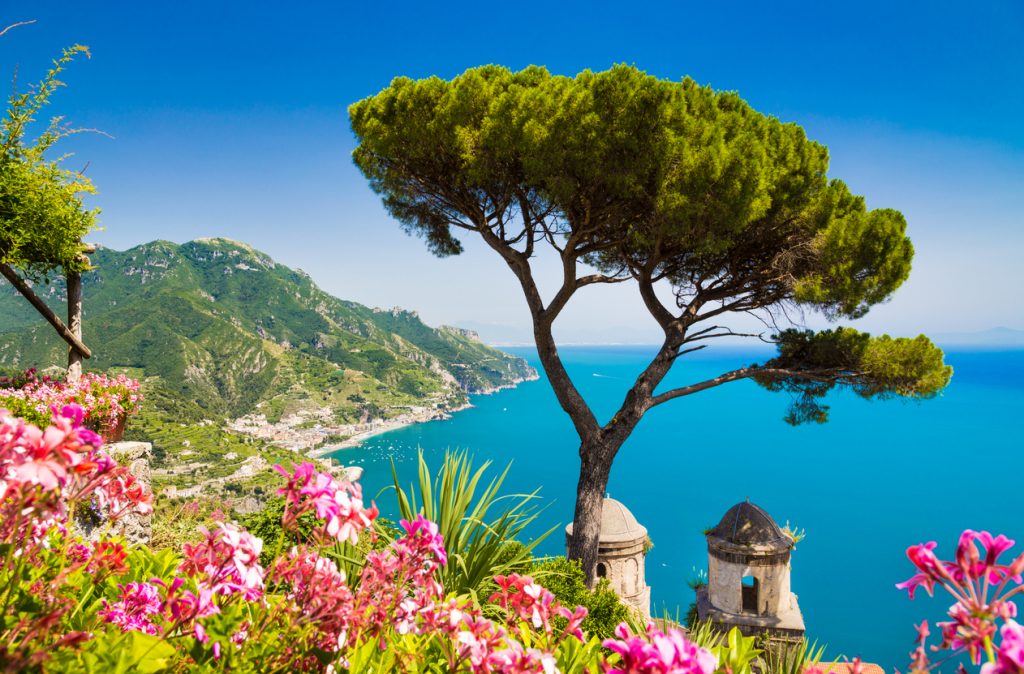 Whether you prefer to stay in Positano alongside the rich and famous of the world or hide in a villa in Ravello, you will instantly feel the joy of la dolce vita and the passion of Italian romance. The Amalfi Coast is crowded and vibrant and the Italians are friendly, warm, and, at times, loud. Spend your days on the beach under a striped umbrella, drive along the incredibly winding Amalfi coast, sip a cappuccino at one of the many lovely terraces, and visit the little towns that create this spectacular destination. Eat under the stars and declare your love over a glass of Prosecco.
When to visit: Between May and September when the weather is warm and the lemons are ripe
How to get there: Fly to Rome or Naples and rent a car for the perfect way to discover the Amalfi Coast
Things to do: Enjoy the beach, visit the towns, eat pizza and pasta, sail away, drink Prosecco, spend the night on your balcony admiring the sea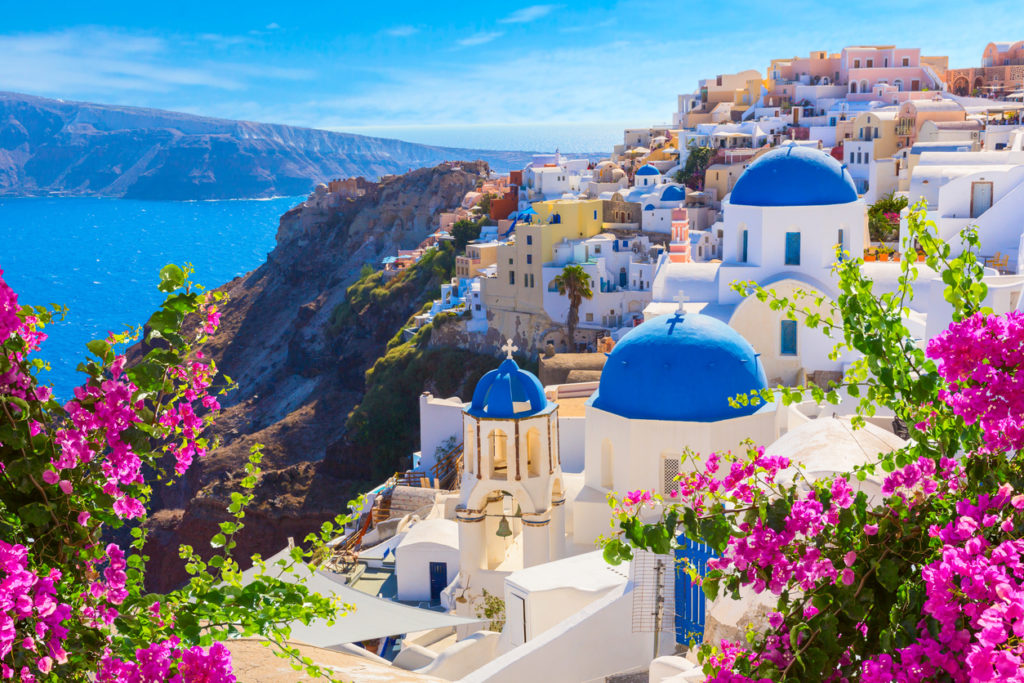 Santorini, Greece
Praised for its unworldly sunsets and adored for its beautiful sea views, Santorini is a destination for worshippers of the sea and sun. The Aegean Sea beautifully contrasts with the magnificent white traditional houses of the island and creates a magical realm. Santorini seems more like a romantic painting and less like a "flesh-and-bone" island, a place for declarations of love at sunset and relaxing beach days.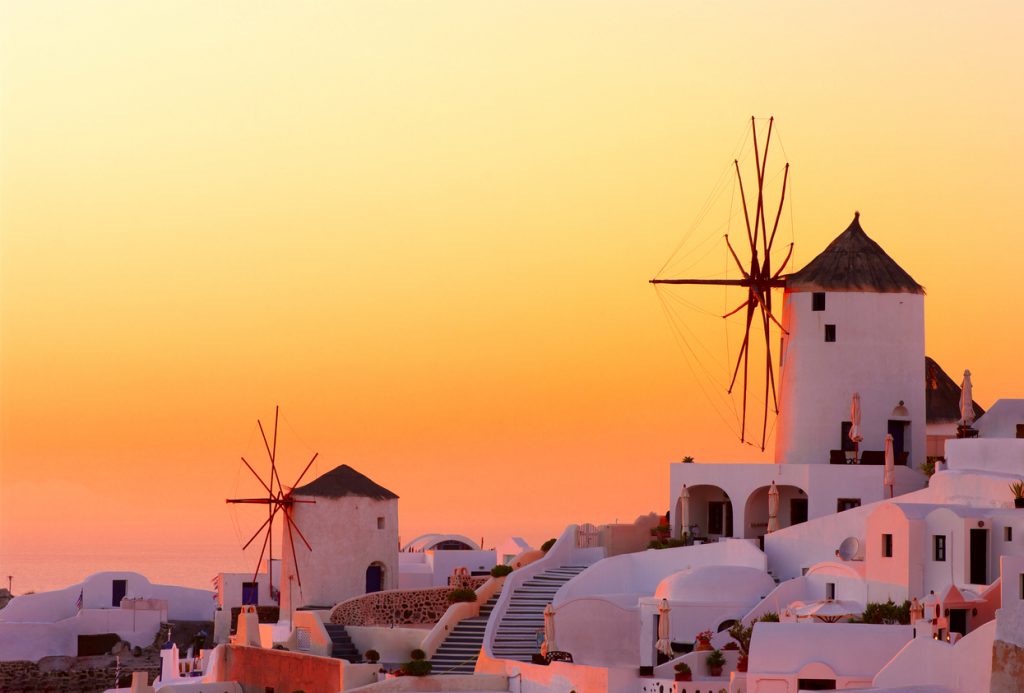 This magnificent volcanic island pampers visitors with sublime views of the caldera and luxurious resorts designed to create an idyllic background for love affairs and celebration of romance. The local restaurants serve an extravaganza of seafood and Greek specialties and delight gourmands with Mediterranean flavors and traditional dishes. Visit Oia, Santorini's picture-perfect village, discover Fira's past, and worship the sun on the Red Beach or Perissa Black Sand Beach. Do try cliff diving for an extra boost of adrenaline.
When to visit: Between late April and early November
How to get there: Fly to Athens and take a ferry to Santorini
Things to do: Be in awe with the sunsets, spend every day on a different beach, eat as much seafood as you like, enjoy spa days, visit the villages, try cliff diving, try ouzo, try forgetting about daily worries