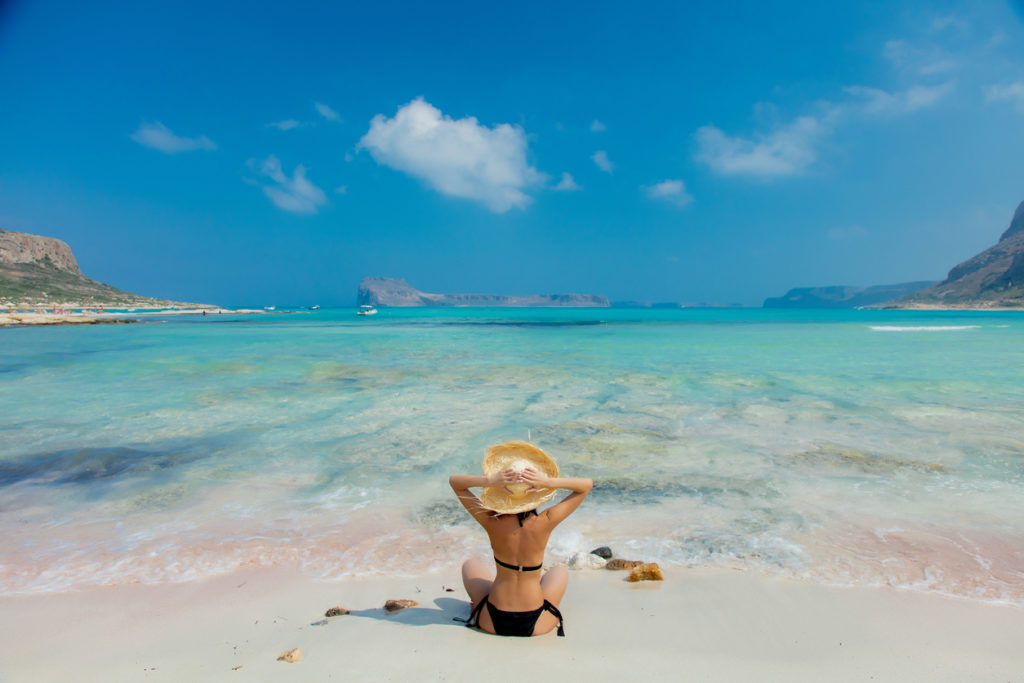 There are more than 6,000 islands in Greece, a number that makes choosing the best 5 a courageous endeavor. However, if we were to stick to the 227 that are inhabited, things get a bit easier. Many blessed with turquoise waters and superb scenery, adorned with white-washed houses and soaked in Mediterranean flavors, the islands of Greece tell stories about ancient gods and contemporary paradises.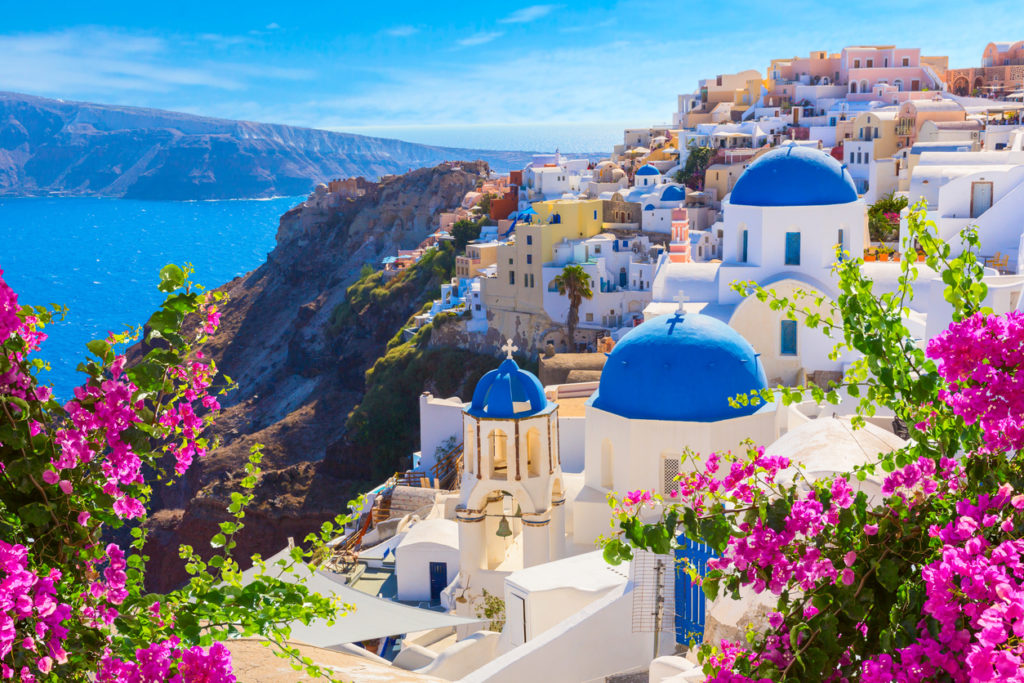 Santorini
The gorgeous island of Santorini has won the hearts of many travelers. It's arguably one of the most beautiful and popular islands in Greece, a land of surreal sunsets, slow-paced rhythm of life, and five-star pampering of the senses. Add to this irresistible culinary experiences and a touch of lively nightlife, wrap everything in romance, and you have a fabulous vacation destination. A photogenic island, where the black sand beaches that are a testament to the island's volcanic origins contrast spectacularly with the azure waters and white-washed houses, Santorini is renowned for its magnificent sunsets and infinite sea views. Whether you choose to spend your day on the black or red sand beaches, visit archeological sites, like the Ancient Akrotiri, or even hike to Ancient Thera to capture sublime panoramas of the caldera, the memories of Santorini will stay with you forever.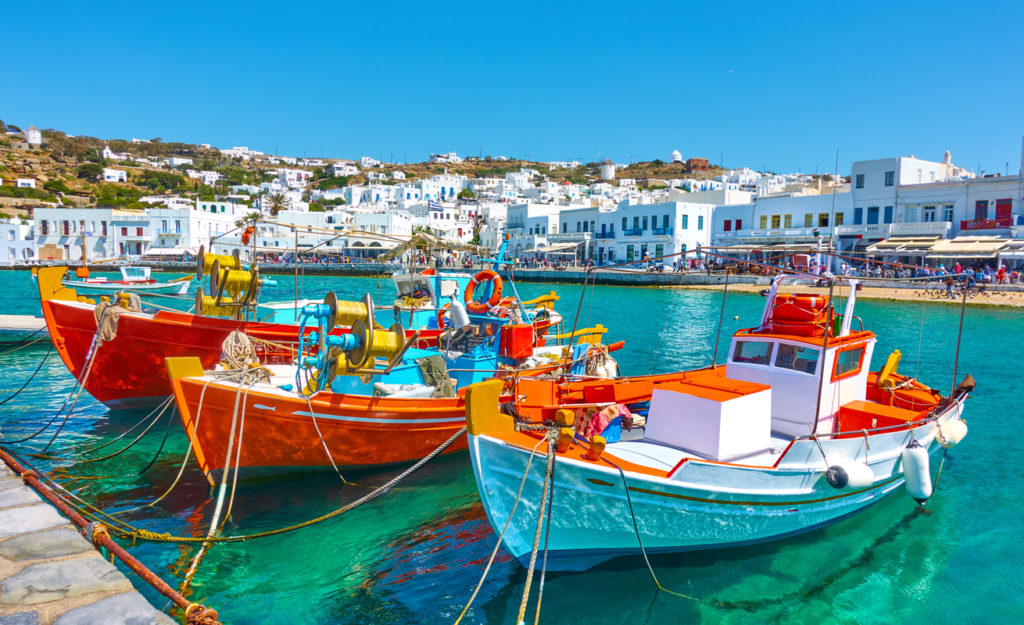 Mykonos
Things change a bit when you get to Mykonos! The serene evenings of Santorini are replaced by a vibrant nightlife but, even though millions of tourists flock to Mykonos annually, the island has kept its genuine charm encapsulated especially in its picturesque cube-shaped houses, winding roads, and superb Cycladic architecture. The crystal clear blue sea and glamorous night clubs draw in many VIPs who show off their perfect bikini bodies at Scorpios, the most famous beach bar on the island, and party all night long at Astra. Mykonos is glitzy, crowded, and hip, but you'll still find quiet little towns where you can eat delicious seafood and traditional Greek specialties or spend the day in the sun, on a secluded beach. Paradise Beach, Elia, Panormos, and Kalafatis are among the best beaches on the island, dressed from head to toe in silky sand.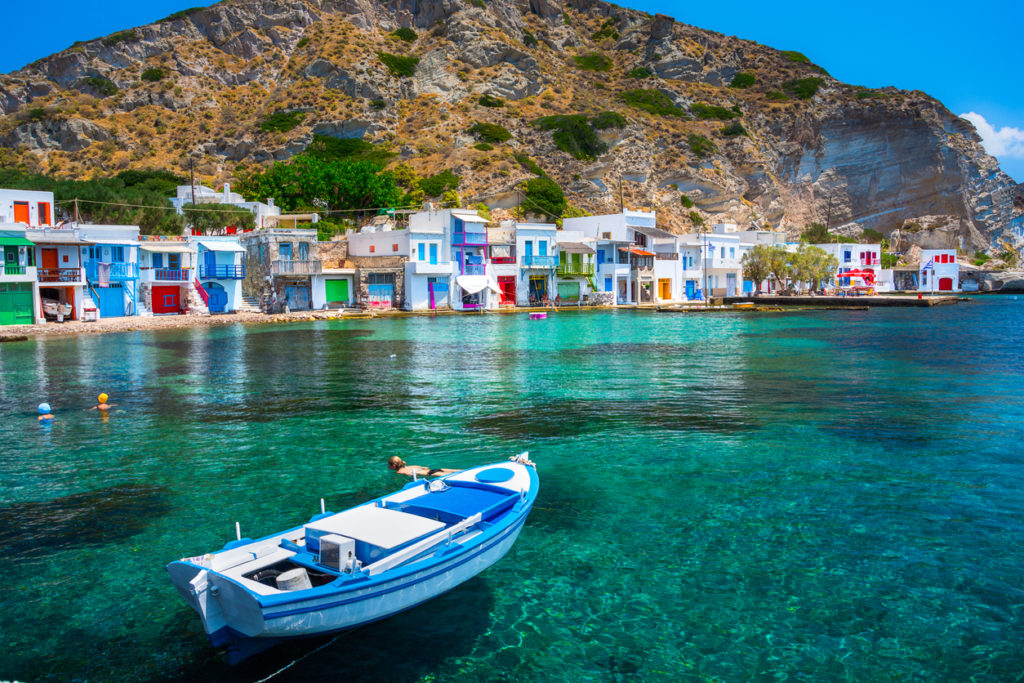 Milos
If your idea of a perfect beach holiday means hiding in a secluded bay, then choose Milos. This small island can very well be the embodiment of paradise, especially since Venus is…from Milo. Surprising travelers with a fantastic lunar landscape dominated by rocks and white sand, the island has crammed over 70 beaches on its shores, many hidden and all marvelous. The best beaches are Papafragas, Pollonia, Papikinou, and Sarakiniko, but no one can deny the unique charm of the other 66. Milos boasts the most dramatic and surprising coastline of all the Greek islands and, as you already know, Greece is home to many, many islands. Little by little, travelers start to discover Milos. From the picturesque cliffs at Sarakiniko, the colorful quirky syrmata, tiny boat houses nestled between rocks and sea, to crystalline emerald waters and healing hot springs, the gifts of Milos are unique and precious.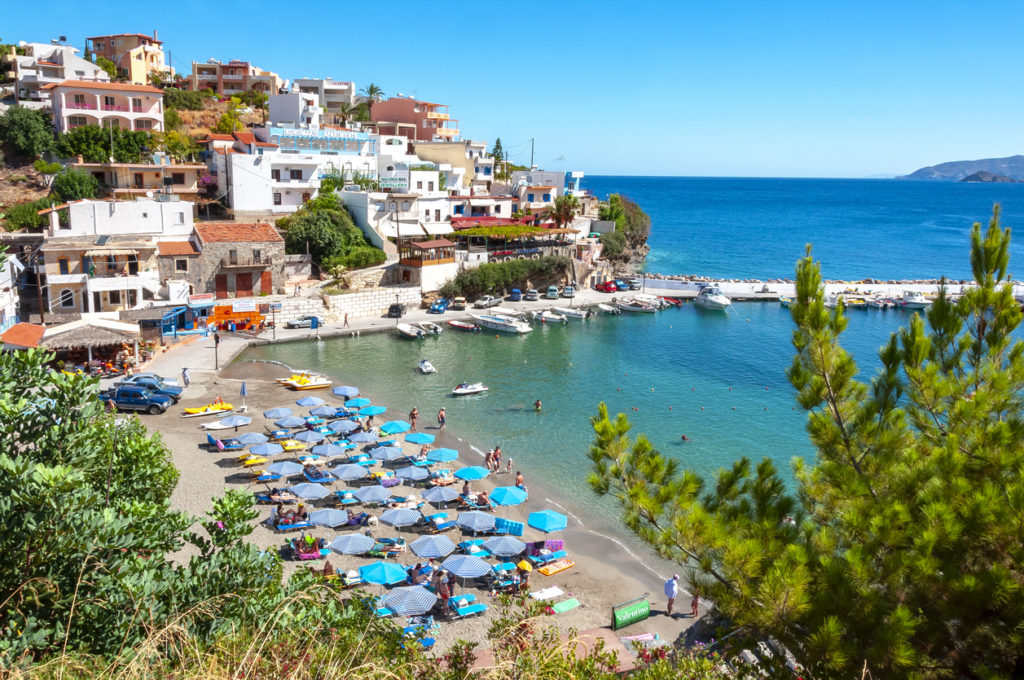 Crete
The largest Greek island is also one of the most attractive islands of Greece. Rich in superb sandy beaches, interesting historical sights, picturesque hiking trails, and charming towns, Crete is a captivating land that has something for everyone. Centuries-old sites guarded by snow-capped peaks share the same space with luxurious beach resorts and fine dining venues. The streets are lined with fine examples of architecture illustrating the style and talent of the Minoans, Venetians, Ottomans, and contemporary Greeks. If you prefer an urban experience and want to discover the history of the island, choose to spend your vacation in Chania or Heraklion, while if you want to spend your time outdoors, head to Agios Nikolaos or Rethymnon. The most popular beaches are Vai and Elafonisi but you'll find plenty of other ribbons of sand perfect for relaxing in the sun. Regardless of your preferences, don't miss a visit to the glorious Minoan palace of Knossos.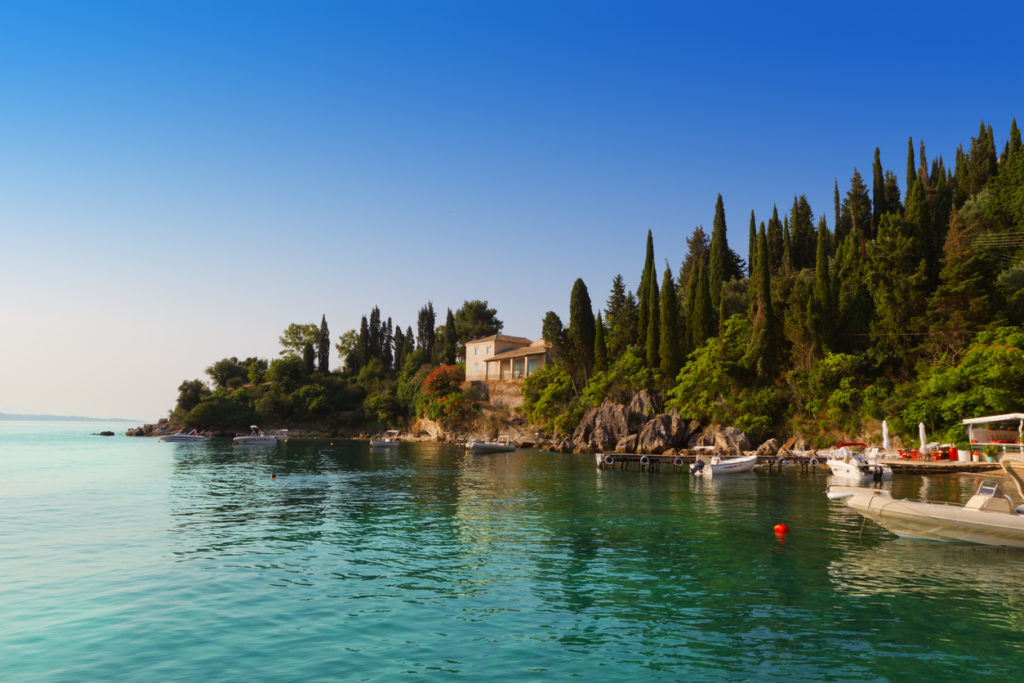 Corfu
Cosmopolitan and chic, decorated with lush landscapes and gorgeous beaches, the "Grand Lady" of the Ionian Islands enchants visitors with miles of coastline, great water activities, unique historical sights, and superb architecture. Present in tales by Homer and Shakespeare and visited yearly by millions of tourists, Corfu is worthy of its fame. There's a certain feeling of grandeur in Corfu that travelers experience everywhere they go. Whether they stroll around the lovely old quarters of Corfu Town, visit the Achillion Palace, walk under the Liston arcades, or simply enjoy a day in the sun on the north-east coast, also known as Kensington-on-Sea, tourists fell hopelessly in love with Corfu. You'll find many of the most popular attractions around Corfu Town, fascinating sights like Palaio Frourio or the Corfu Museum of Asian Art. However, many come here just for the idyllic bays and superb beaches, like Glyfada, Agios Georgios Pagon, Ai Gordis, and Halikounas Beach.
If you're busy looking for vacation inspiration, check out our resort hotel articles. There you'll find the most exquisite resort hotels where everything you need is taken care of as you relax.