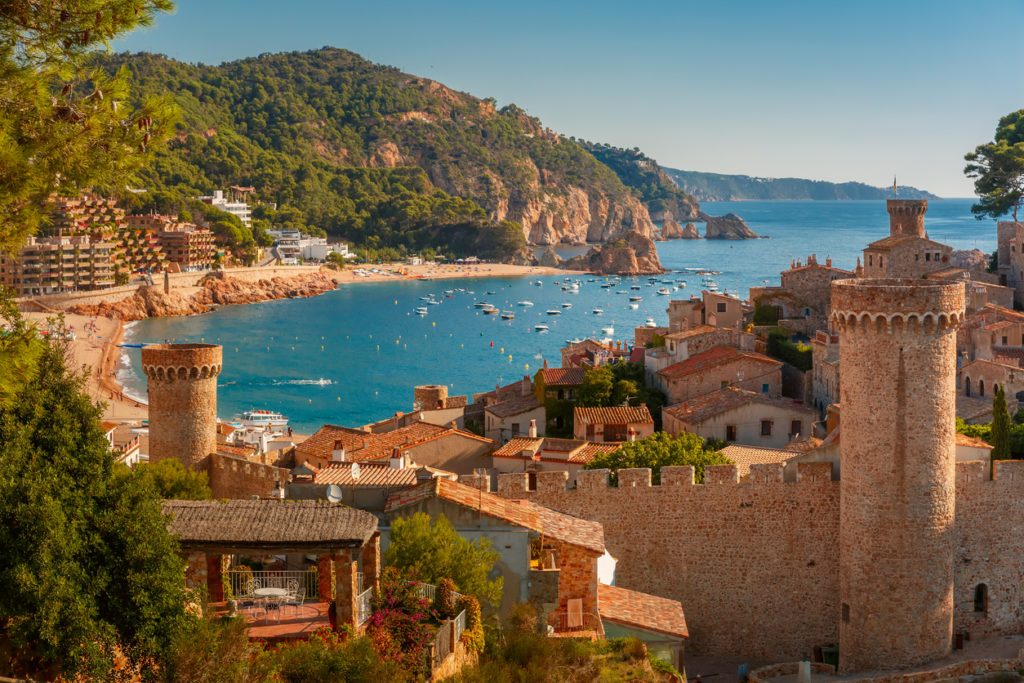 Escape to Costa Brava to enjoy breathtaking views, sun-soaked villages, and splendid golden beaches. Costa Brava awaits in the beautiful region of Catalonia, a coast that dazzles visitors with its spectacular cliffs, intriguing pine-edged coves, and the sparkling Mediterranean Sea.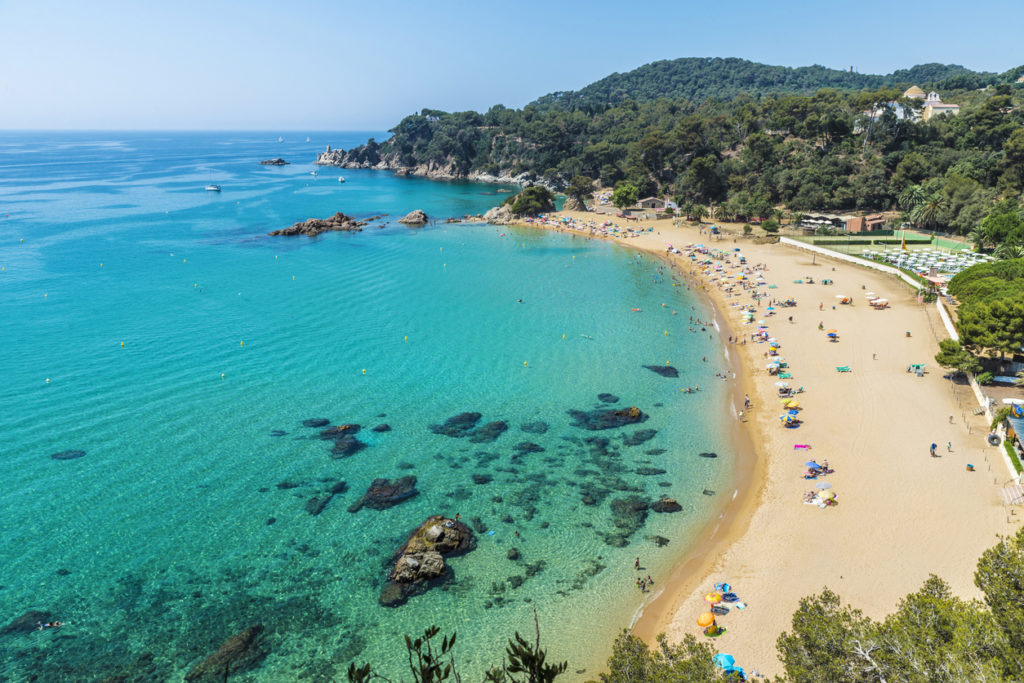 Stretching from the majestic Pyrenees to the enchanting town of Blanes, Costa Brava shares a natural border with France and abounds in historic and cultural treasures. Greco-Roman ruins and medieval villages tell stories about the region's fascinating and long past while the summer resorts delight tourists with modern facilities and offer value for money.
Whether you want to swim, surf, hike, or simply enjoy some of the best food and wines Spain has to offer, Costa Brava has it all and is happy to share it!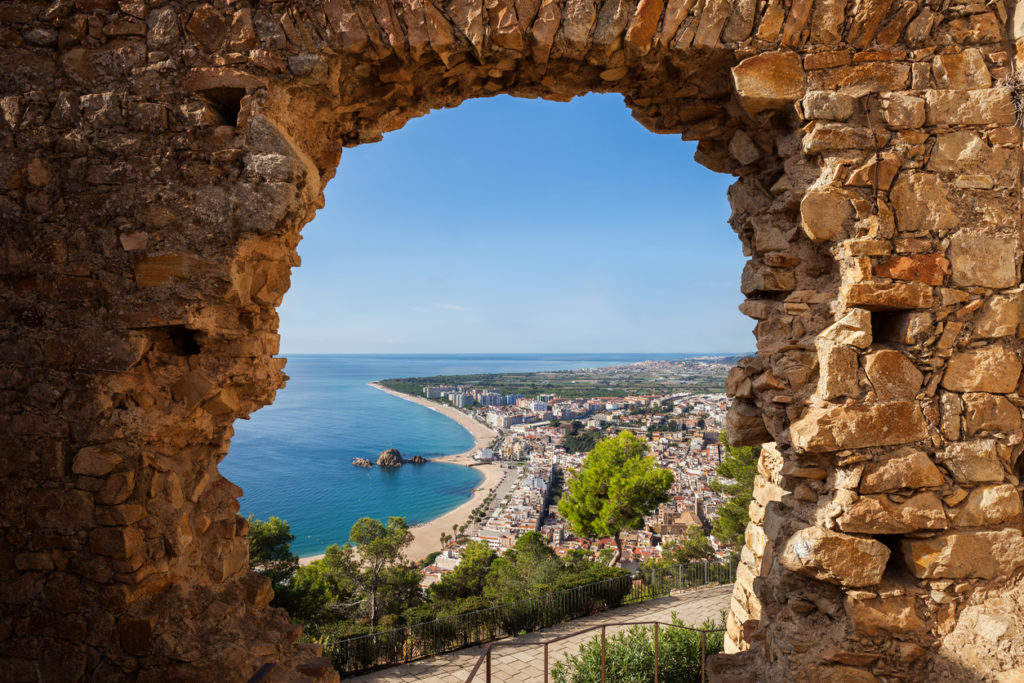 Blanes
Blanes is both the end and the beginning of Costa Brava's 220 km of shoreline. It's just a matter of where you're coming from. A family holiday destination above all, Blanes is vibrant and modern. However, tourists will still get to visit a beautiful old town and discover an authentic Catalan identity.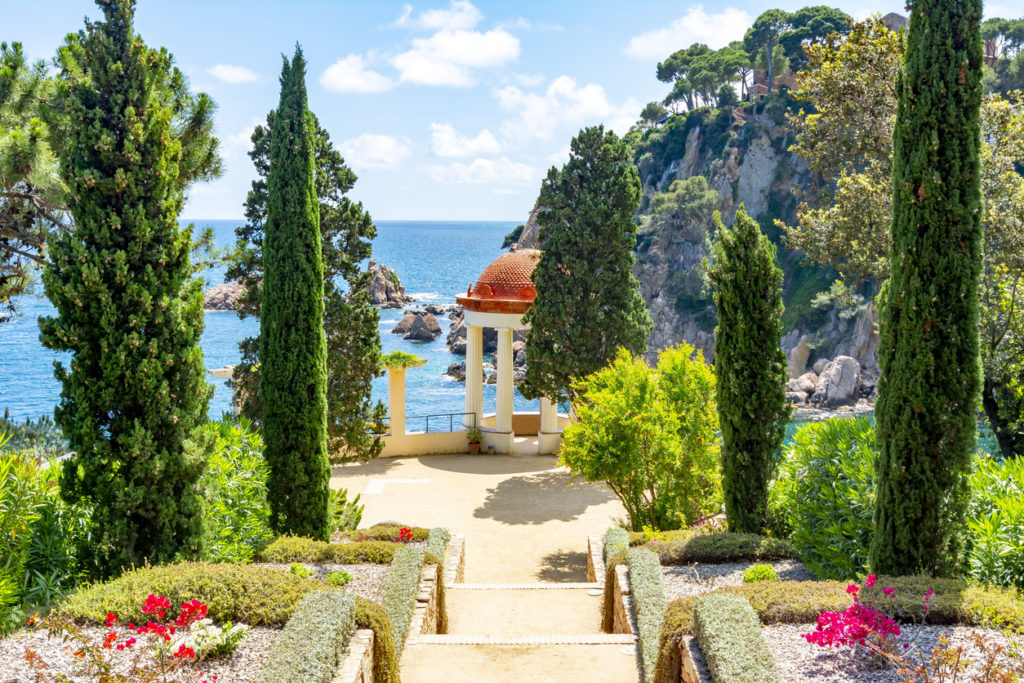 One of the town's most spectacular attractions are the Botanical Gardens, a corner of heaven on Earth and a photographer's paradise. More than 3,000 exotic species have found a home in the Botanical Gardens of Blanes, sitting atop dramatic cliffs overlooking the sea. Framed by nature, Blanes may become a bit overcrowded in the summer but everyone will find their place both on the beach and in town. What they won't find are tacky souvenir shops or fast-food joints.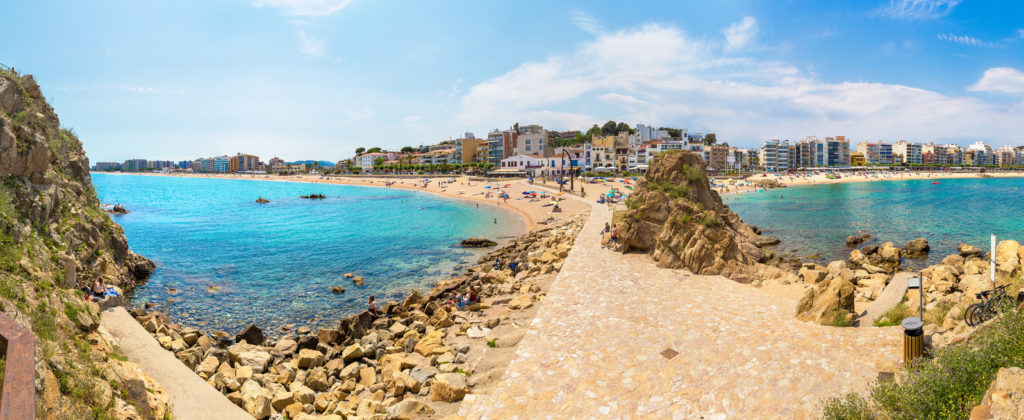 The seaside resort has kept its charm intact and travelers are invited to shop at boutiques and take a seat at one of the many restaurants to taste authentic Spanish cuisine. The picturesque port is perfect for an evening walk, while the old town charms history aficionados with a Gothic fountain, plenty of churches, and quaint squares. The beaches in Blanes are sandy and beautiful with the longest of them, S'Abanell Beach, stretching along more than 2 km. Blanes Beach is the most popular ribbon of sand in town and has everything you need for fun family days spent in the sun.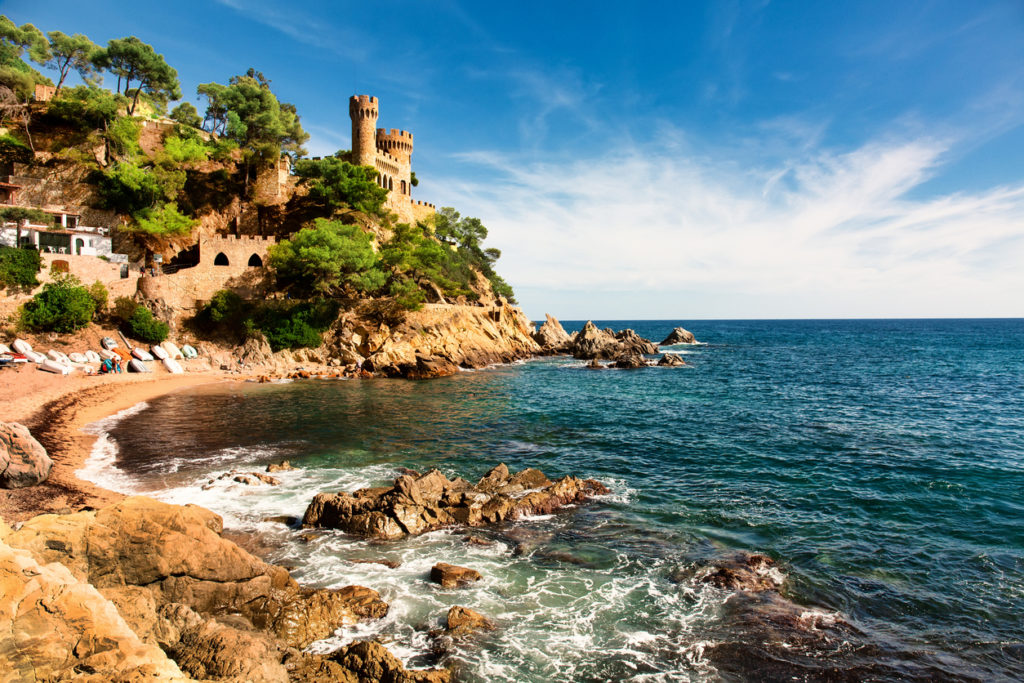 Lloret de Mar
Your journey in Costa Brava will naturally continue with a stop in Lloret de Mar, often the base of young and hip travelers who don't mind partying all night long and starting over as soon as the sun sets again. Lloret de Mar is known as the party capital of Costa Brava but this doesn't mean it doesn't boast superb golden beaches, secret coves, museums, parks, and numerous other family-friendly amenities.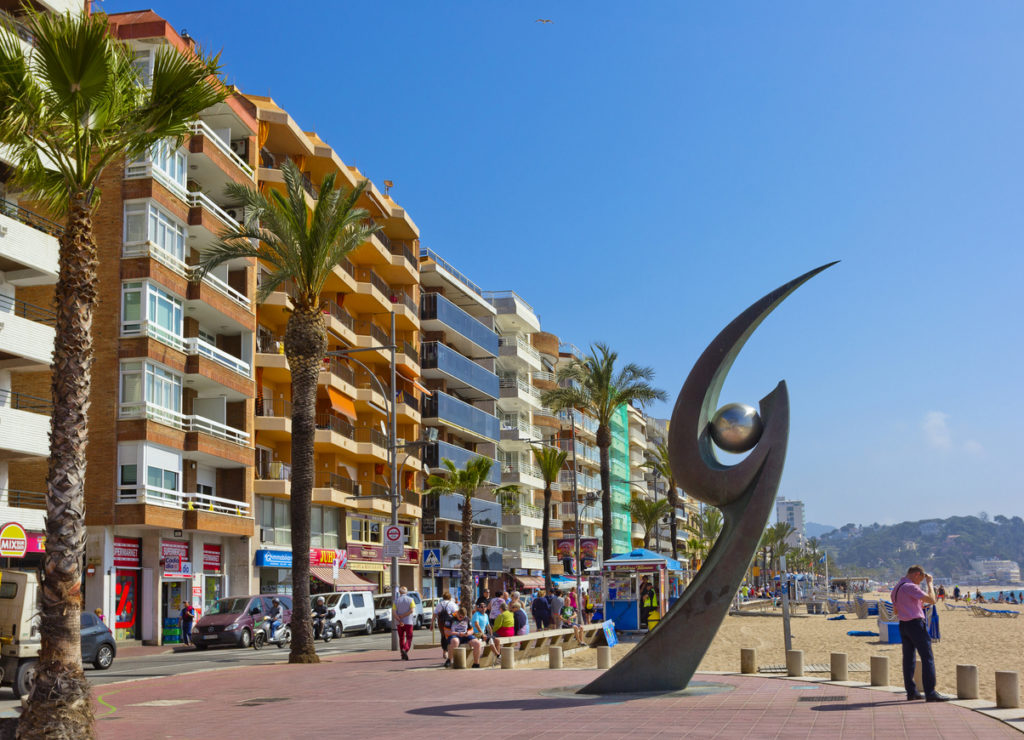 While many Europeans come here to have fun in bars and clubs, the seaside resort is also a certified Family Holiday Destination which means there's plenty of space for everyone under the Catalan sun. The resort's Water World Park is proof that the entire family and travelers of all ages can enjoy heaps of fun riding the slides and splashing in the pools.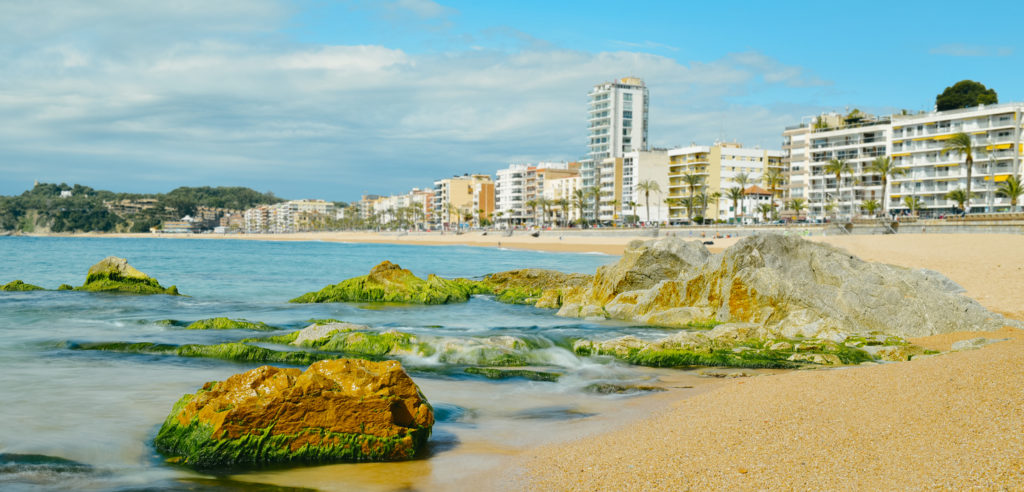 Lloret de Mar's main beach, Platja de Lloret, takes pride in its Blue Flag distinction and invites sun worshippers to relax on coarse sand or better yet a comfy sun lounge. The beach provides easy access to numerous water sports such as kayaking, waterskiing, and parasailing, and has even a mini club for the little ones. If you want to get away from the typical summer frenzy, head to Fenals Beach, a lovely Blue Flag beach dressed in coarse sand that awaits in a sheltered bay.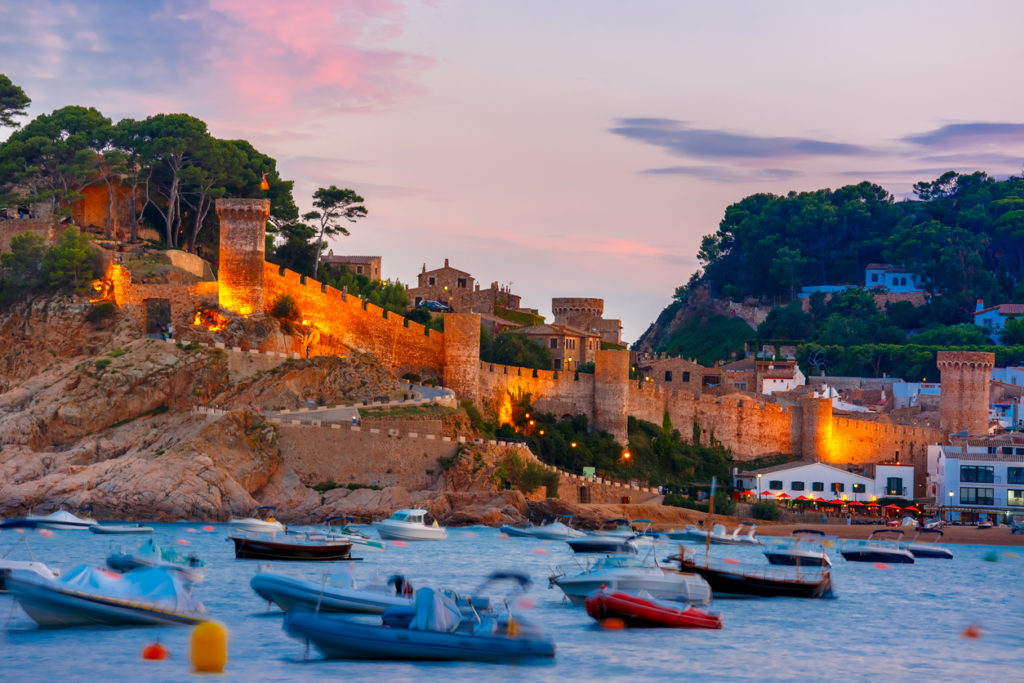 Tossa de Mar
Inhabited since the Paleolithic, Tossa de Mar has endless historic tales to tell. One of the most beautiful towns on the coast, the resort is remarkable due to its medieval castle that juts out into the sea and dominates the town's skyline. Visit the Museo Municipal for archaeological artefacts, as well as an art gallery, and stop at one of the beautiful churches along the way for a few moments of silence.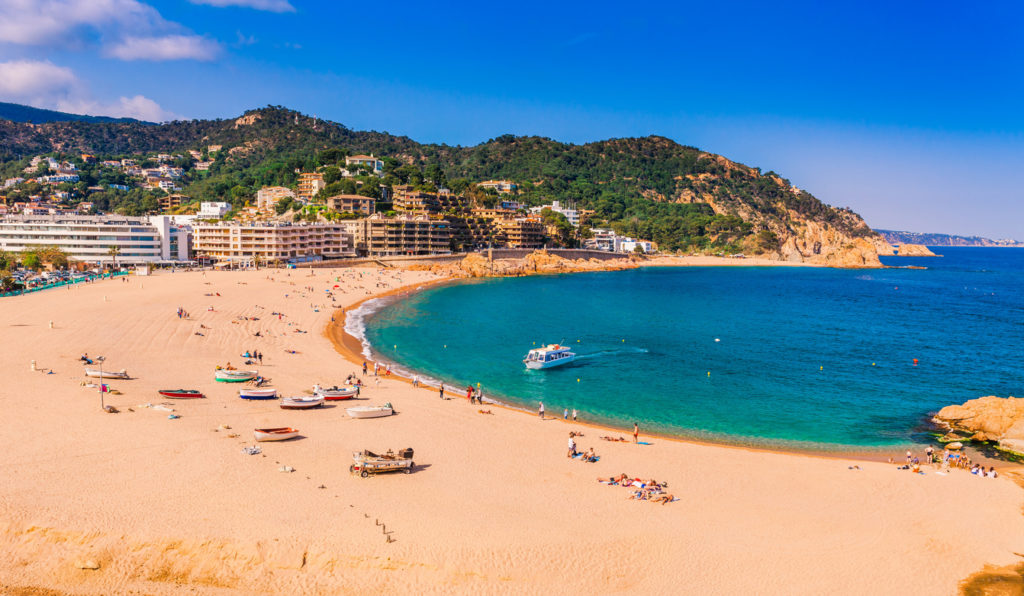 Vila Vella or the Old Town is an enchanting labyrinth of narrow laneways and offers sublime views over the coast. It will take you into the heart of a medieval enclosure with towers and defensive walls still standing proud into the sun. A walk in the old town is a wonderful occasion to wander on medieval alleys and admire ancient houses that have become chic bars, restaurants, and shops without losing the old-world charm.
You'll find plenty of beaches in Tossa de Mar but none as memorable as Platja Gran Tossa de Mar or Playa Grande that overlooks the imposing Castillo de Tossa de Mar. The beach can become quite busy during summer so, if you're looking for a smaller beach, you can find refuge on the sand of La Mar Menuda that provides modern amenities and great spots for scuba diving and snorkeling.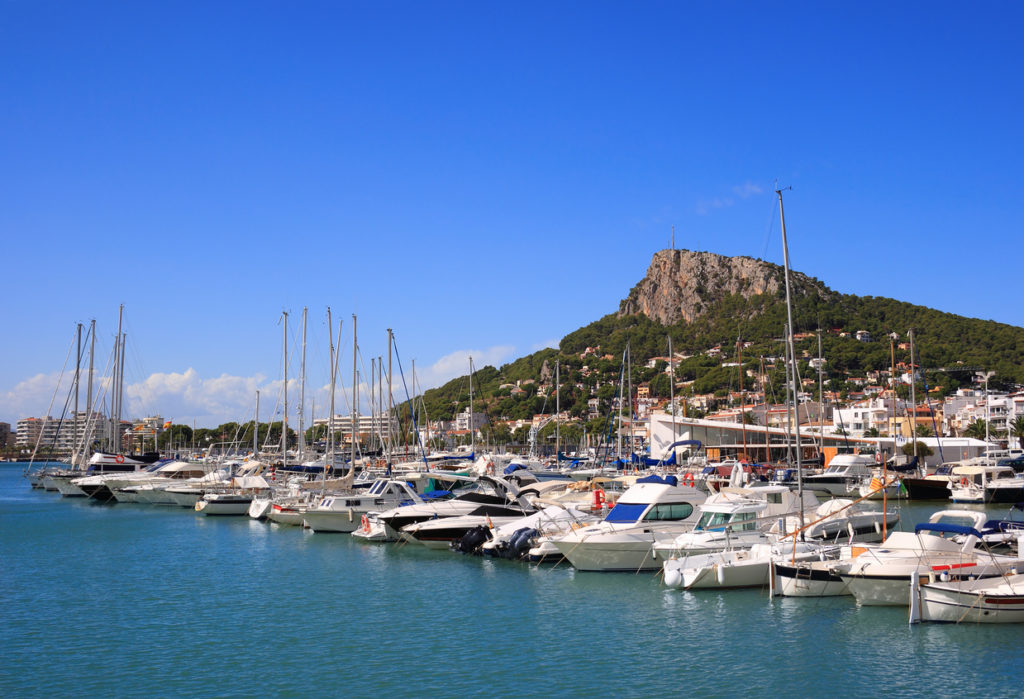 L'Estartit
L'Estartit is a fascinating combination of gorgeous landscapes and vibrant colors. The municipality consists of the town of Torroella de Montgri, a lively settlement with personality, and a glorious coastline that stretches along 15 km. The town is buzzing in the summer with locals and tourists heading to the market or attending outdoor concerts. The coast lures sunbathers with secret coves and fine sandy beaches perfect for travelers of all ages. Once you will see the town's splendid marina, you'll find it hard to believe that it all started with just five fishermen who in 1716 have found their perfect fishing grounds here.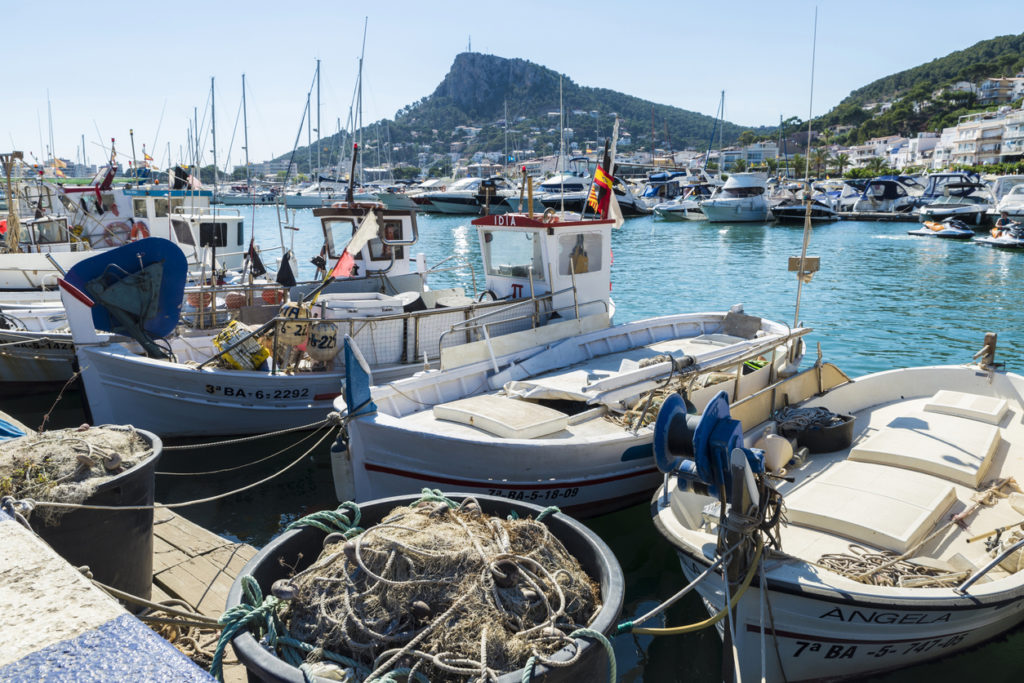 The municipality boasts superb beaches that sum up fine sand, rocky shores, and plenty of coves for everyone to have a favorite. Platja Gran L'Estartit is the main beach in town and includes three distinct areas. If you prefer a different scenery and less buzz, L'Estartit Coves await just half an hour from the town and will create an idyllic setting for your day in the sun.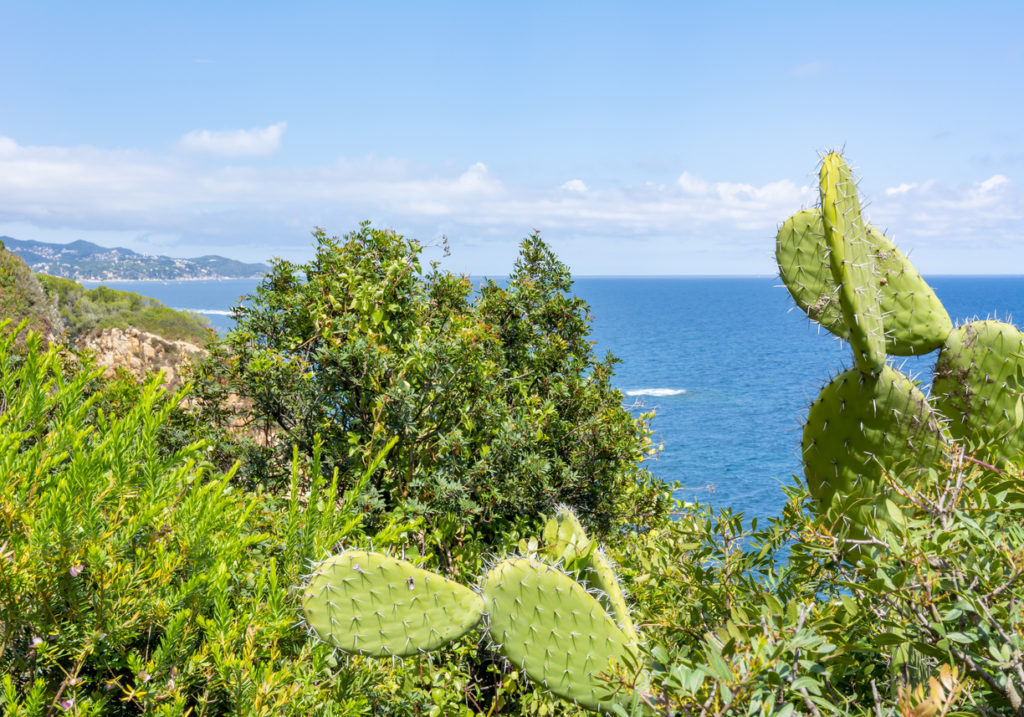 Don't leave town without first visiting Montgri Castle, a fortress that dates back to 1294 and offers superb views of the countryside. Visit the Maritime Museum to learn more about the area's maritime culture. For a complete experience, head to the superb Medes-Montgri & Baix Ter Natural Park where you'll find 17 itineraries and three different landscapes – the Baix Ter wetlands, the Montgri area, and the Medes Islands.