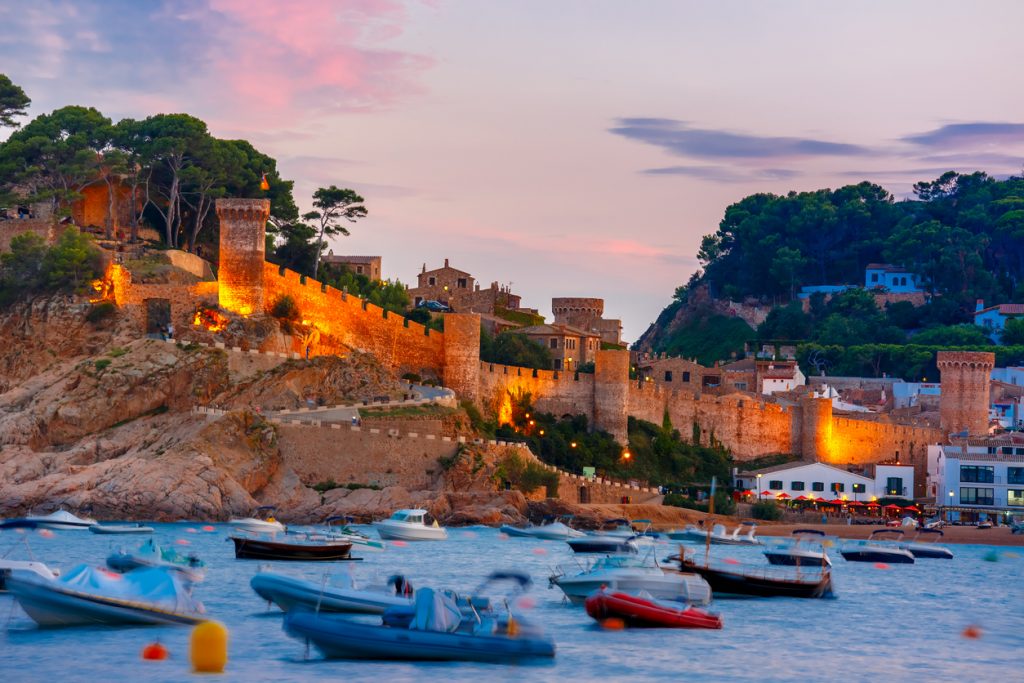 Costa Brava is loved by everyone in Europe. Stretching along 200 km, from Blanes to the border with France, the Rough Coast has gorgeous Blue Flag wide sandy beaches, exceptional food, great climate, as well as an abundance of charming beach resorts and quaint little villages. Families love to spend their summer holiday in Tossa de Mar or Blanes, party animals flock to Lloret de Mar, while couples head to the picturesque Cadaques or Tamariu.
There is something for everyone in Costa Brava, especially since many of the beach resorts offer affordable all-inclusive packages and create the perfect setting for a fun, active summer holiday. If you want to avoid the most popular and crowded destinations in Costa Brava, you can take a look at the hidden gems of Costa Brava and choose your favorite.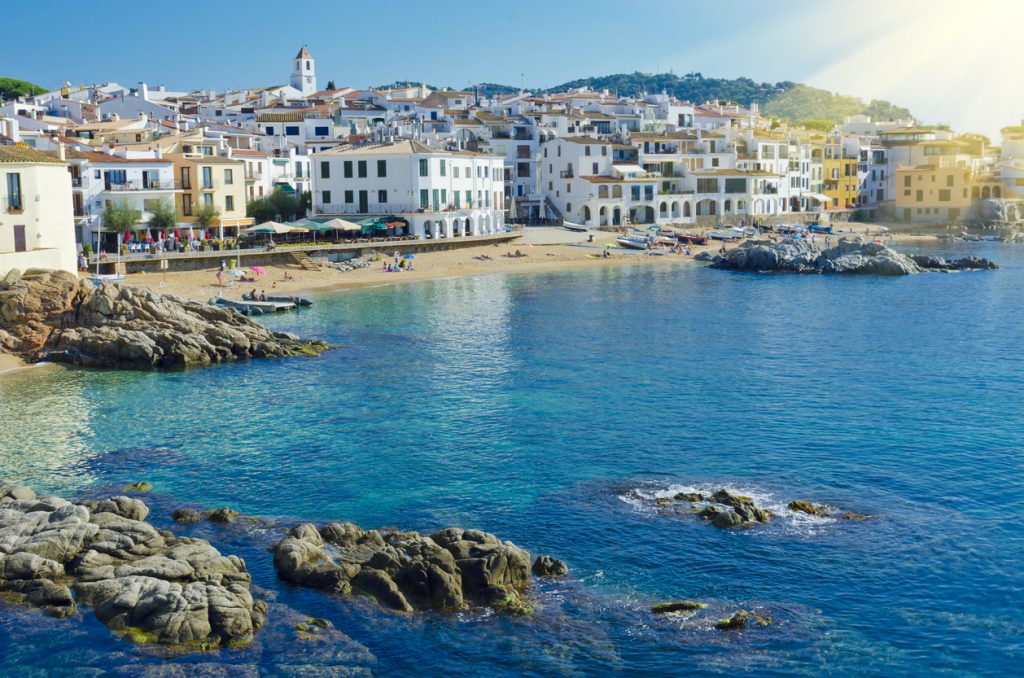 Calella de Palafrugell
If you don't have a car, it will seem like it's taking forever to get there. However, you won't regret the experience! A superb white-washed little town, ideal for family trips and couples in love, Calella de Palafrugell is a postcard-perfect destination. Although at a glance, it seems quite small and modest, this gorgeous hidden gem boasts no less than eight beaches. When the sun sets, the coastline is invaded by people strolling, admiring the views and enjoying a tasty paella or delicious seafood at one of the many al fresco terraces that adorn the coast. It's a friendly town with a laid back ambiance and spectacular views.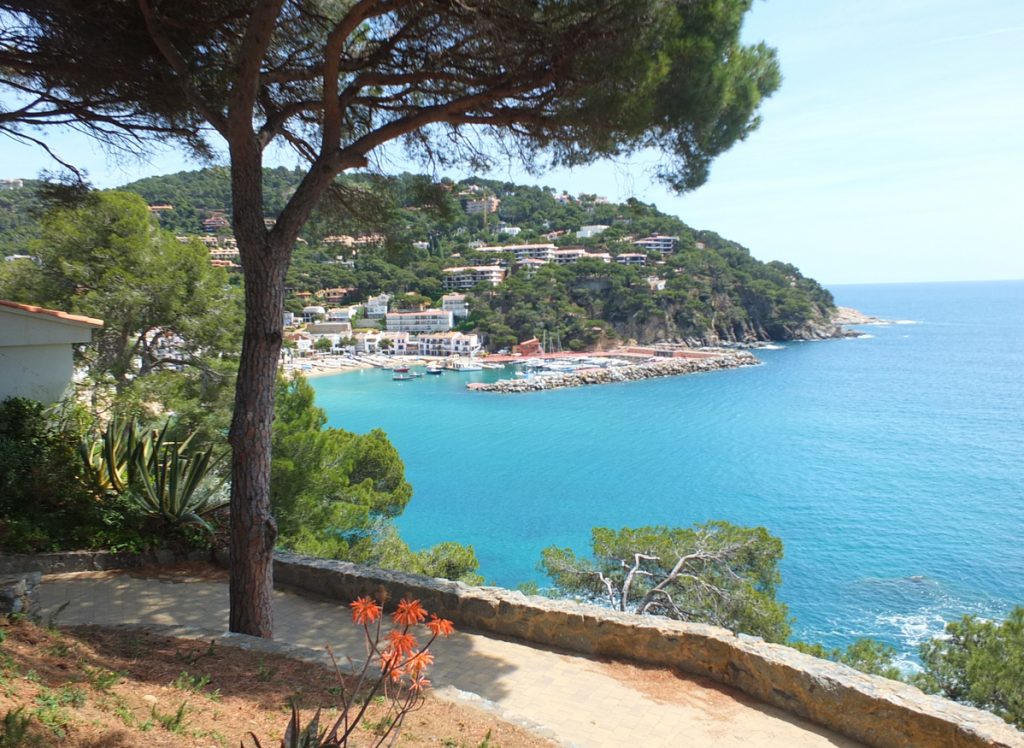 Llafranc
One of the few idyllic coastal towns of the Costa Brava, untouched by mass tourism and consumerism, Llafranc is home to only 300 inhabitants and has kept intact its authentic fishing village charm. The surrounding landscape is absolutely enchanting, while its local beach is perfect for sunbathing and long swimming sessions. The surrounding reefs are ideal destinations for snorkeling and the marina awaits with many other water adventures. A bit more expensive than the other beach resorts on the coast, Llfranc invites travelers to enjoy the fine things in life, like shopping at designer boutiques, relaxing at a spa center or savoring exquisite seafood at some of the best seafood restaurants in the area.
Pals
A small but charming medieval gem, Palls lures travelers not only with its three miles of outstanding Blue Flag beach, ideal for families and couples alike, but also with a quaint atmosphere. You can spend hours walking on its picturesque cobbled streets, visiting the old clock tower and sipping a cappuccino at one of the many chic cafes in town. The beach in Pals is a hot spot for surfers and windsurfers, which makes it the ideal destination for watersports aficionados.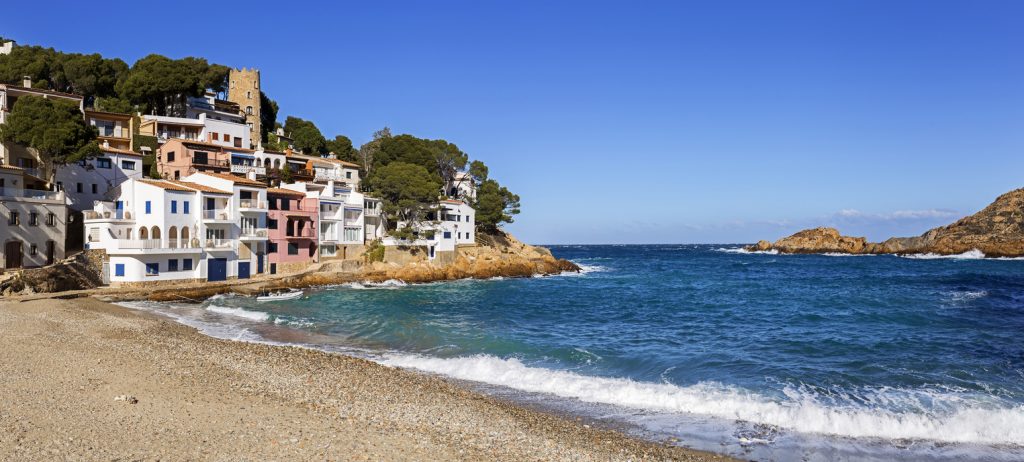 Begur
A quirky town perched on a hill, Begur awaits off the beaten track for those who are brave enough to climb the steep, winding road leading there. It's situated only an hour away by car from Barcelona and rewards determined travelers with breathtaking views of the Mediterranean Sea and an abundance of great cafes and restaurants. Moreover, history buffs will certainly love a visit to the town's 10th-century castle, as well as a historic tour of the town to admire its charming architecture. Nearby, you'll discover the lovely beaches of Sa Tuna and Sa Rascassa.
S'Agaro
Not many know about S'Agaro and those who do prefer to keep it a secret. Situated between Sant Feliu de Guixols and Platja d'Aro, S'Agaro is adorned with elegant white houses and private pools, seafront terraces, and a lovely medieval center. The town is vibrant and attractive in the summer, welcoming tourists with a variety of fun things to do, from sunbathing on its long stretch of sand or relaxing in a sandy cove to shopping and having fun at one of the many nightclubs and bars in town. S'Agaro creates the perfect setting for a relaxing summer holiday while offering modern facilities and fun outdoor experiences.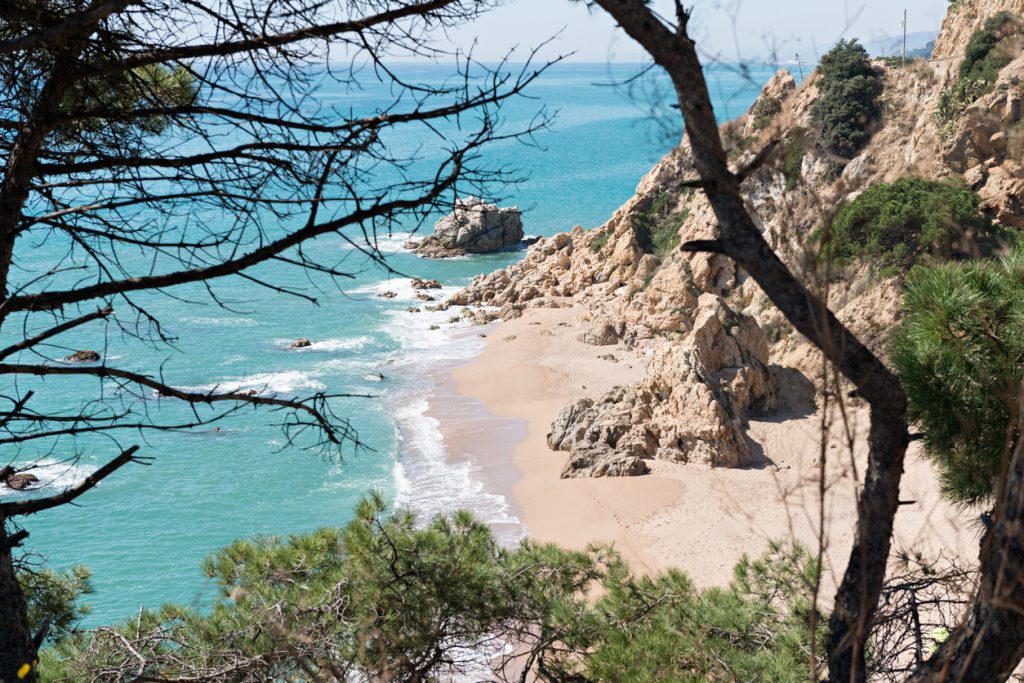 Palamos
Palamos changes the pace a bit and invites travelers to discover a vibrant town of 30,000 inhabitants that prides itself with a plethora of fun things to do and see without compromising its fishing village charm. Its narrow streets lead to the charming old town center, but also to the port, famous for its prawns and lively nightlife. Even though Palamos managed to stay away from the "resort town" vibe, it offers everything you might need for a comfortable and fun holiday. You'll find numerous Catalan and Roman artifacts, but also great sandy beaches and lovely secret coves. Those who are in the mood for outdoor adventures can explore the area's natural beauty by foot or bike, following the numerous well-marked footpath and trails that start from the village promenade and lead to the gorgeous Cala Estreta cove.
If you enjoyed this article you may also enjoy reading this: https://www.purevacations.com/discover-ronda-spain/