Here at Pure Vacations, we regard Surfing in Cocoa Beach as one of the finest all-purpose surfing destinations in the world. Whatever your standard of surfing you'll enjoy Cocoa Beach, which is one of those rare places where alluring natural beauty melds harmoniously with a 21st-century lifestyle. And even better, it comes at a great price!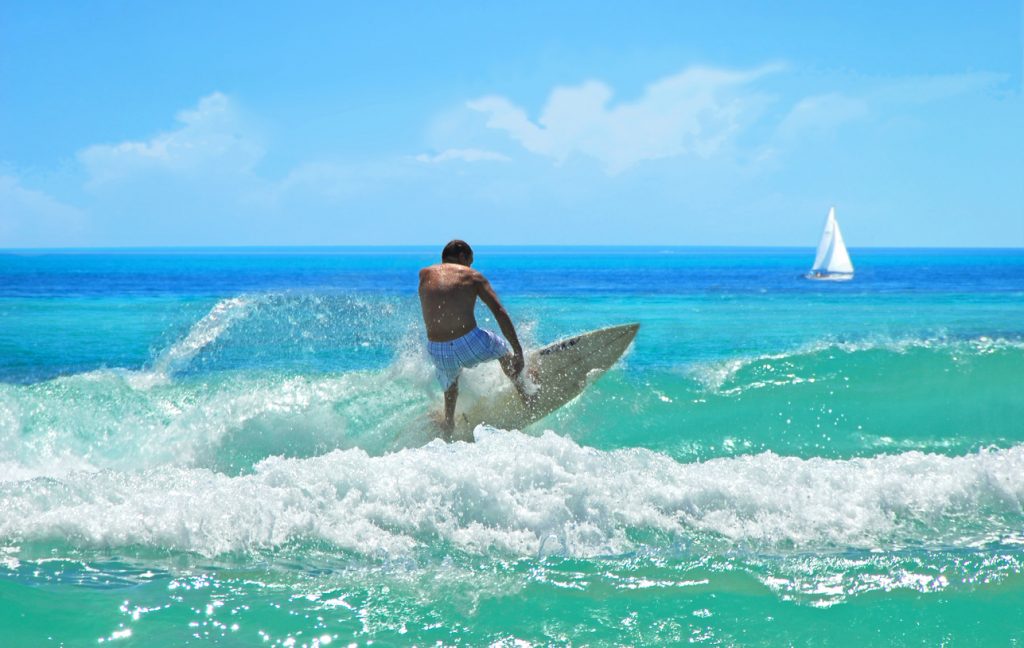 Imagine… you may be walking down to the beach and see an eagle soaring across a brilliant blue sky or the dramatic silver bullet of a space rocket streaking into orbit from nearby Cape Canaveral. Out in the surf, a pelican may swoop close by, or a dolphin swims past you. On the waves you may even spot Kelly Slater busting a few hot moves – this is the greatest world champion's of all times home break, after all!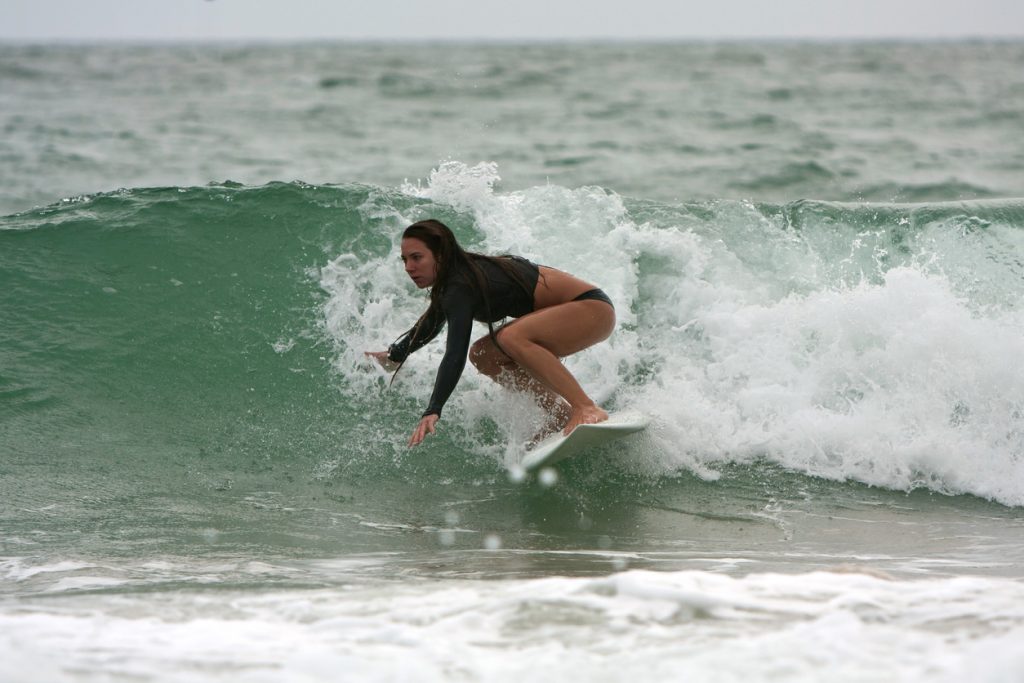 Cocoa Beach provides you with six miles of soft sand fronted by consistent 2-4 ft waves (although overhead surf is not uncommon at certain times of the year) and offshore conditions most mornings. Water temperatures never drop below 62F, and air temperatures rarely dip below 72F. Meaning that for most of the year it's a board shorts only destination.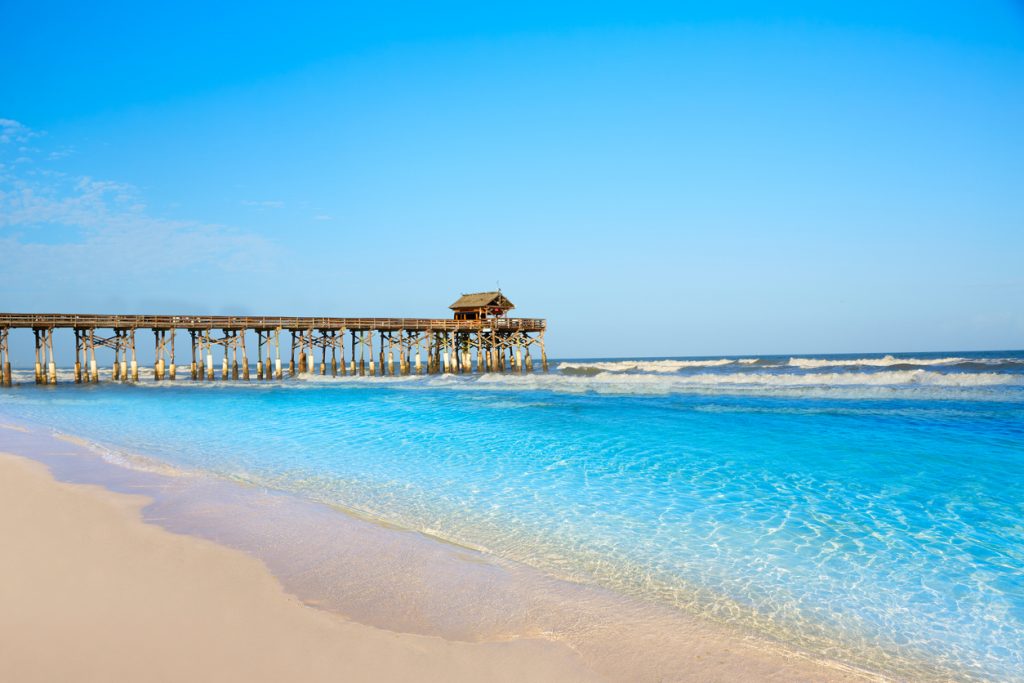 There are also other surf spots locally, such as the historic Cocoa Beach Pier. World-class surfers rip the waves breaking off the pier. While there's also the option on the pier of great restaurants, good shops and excellent fishing when you want a break from the waves.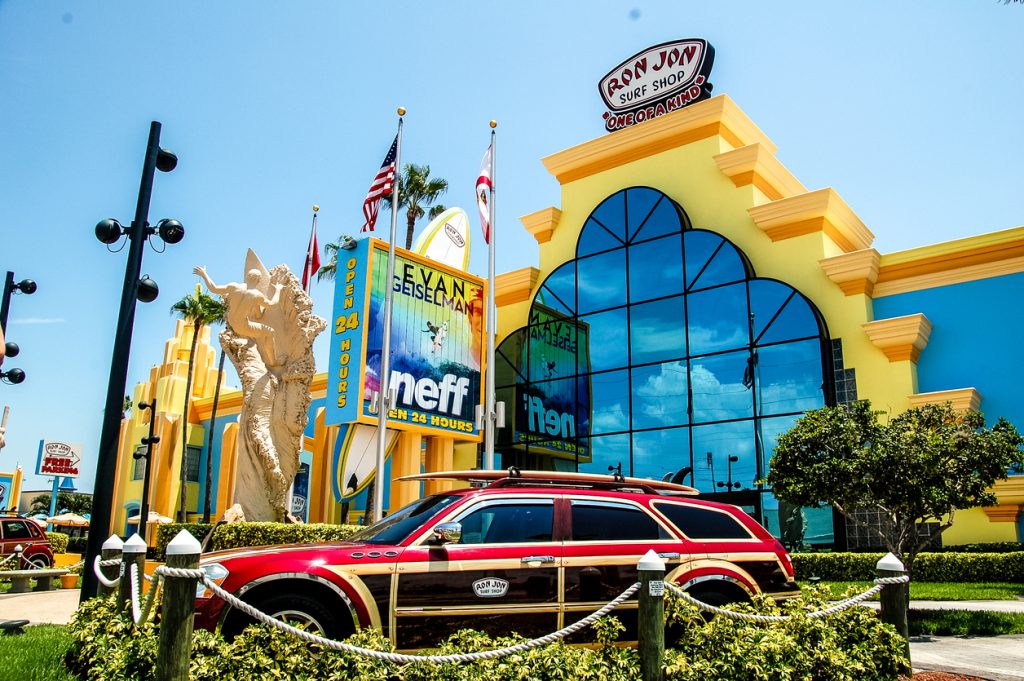 Check out Ron Jon's, the world's largest surf shop, open 24 hours a day, and next door to Cocoa Beach Surf Shop which has its own wave – great for longboard cruising and a fun place to get some air and barrels on your shortboard!
Other Options at Cocoa Beach
Cocoa Beach has so much to offer that even if the surf goes flat, there's no chance of getting bored – check out these incredible options:
Deep-sea fishing in the Atlantic
Airboat flights over ancient cypress forests
Great nightlife, from a peaceful evening watching the sunset on the Indian or Banana Rivers to excellent restaurants. The range from elegant to sand-in-your-shoes casual and great nightclubs (check out Squid Lips, a favourite with Surfers).
A visit to the incredible Kennedy Space Centre at Cape Canaveral, an essential part of anybody's Florida experience. There are tours around the enormous launch pads, and you can relive the Apollo Moon Launch in a literally spine-tingling simulation.
Brevard Zoo, with over 400 animals from all over the world including jaguars, river otters and kangaroos – or see animals in their natural habitat at the Canaveral National Seashore and Merritt Island National Wildlife Refuge, where you might even spot endangered species such as Florida's native manatee and sea turtles
Finally, of course, there's Disney World only a 45 minutes drive away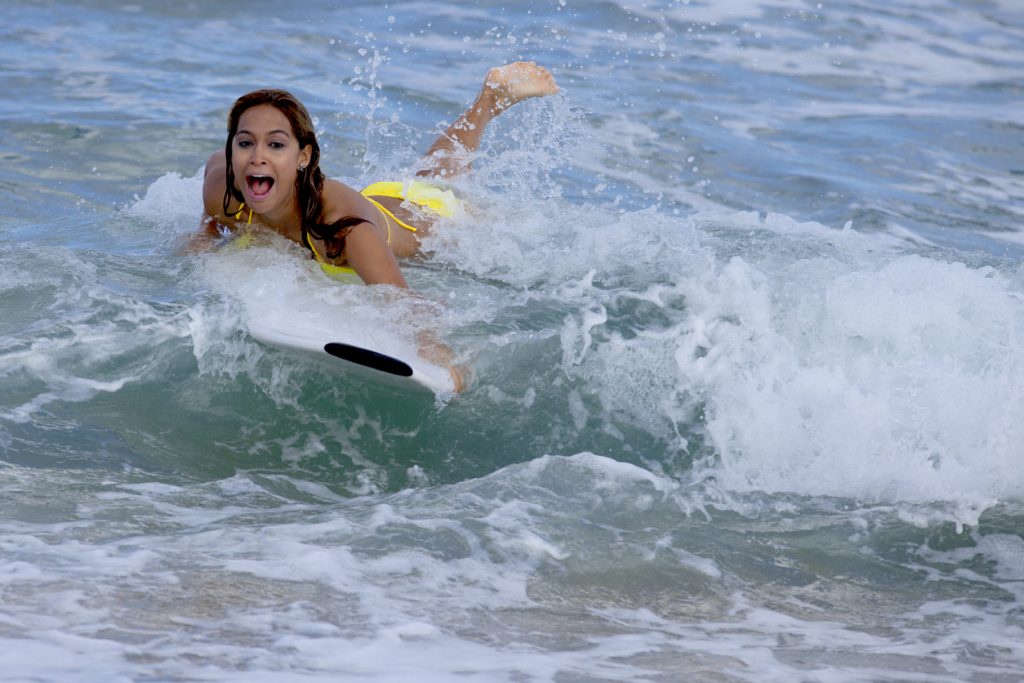 Since Cocoa Beach is less than an hour from the region's main airports you can be in the surf within a couple of hours of landing in Florida, and with great waves and all the other amazing attractions that this corner of Florida has to offer you can be sure that surfing Cocoa Beach will be a surf trip to remember! You can read more about surfing in Cocoa Beach at this link.