If you want to experience real, awesome winter fun, then Northern Norway should definitely be among your top destinations. The word "Norway" basically means "the way north", so you can expect to encounter real winters, with snow and ice, but also fun activities and heartwarming people.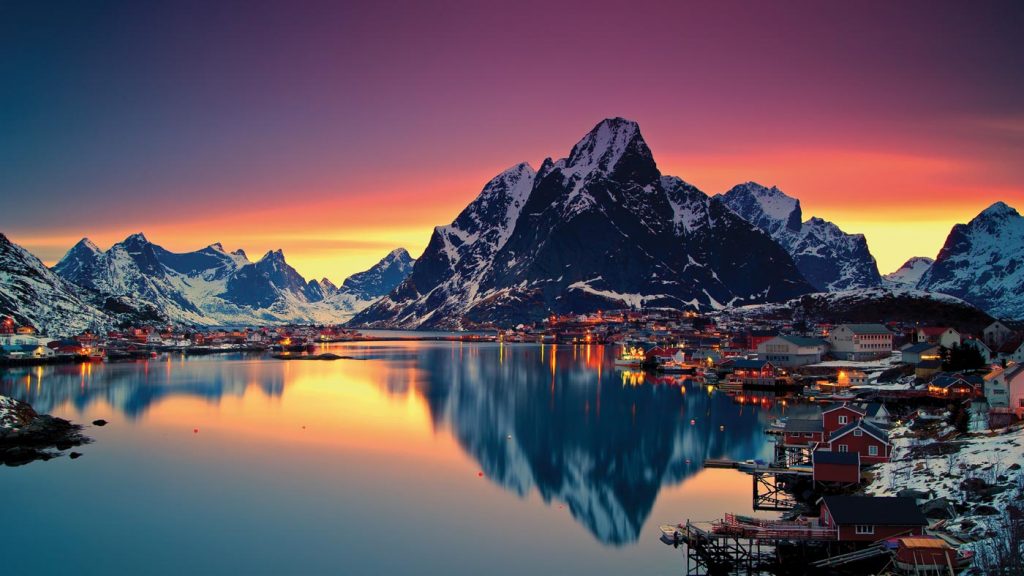 Just like many of you, I believed that, during the coldest months of the year, Norway is just a long winter night, with really short or no days at all, mountains of snow and ice cold cities. So, what could be fun in a frozen land, without any Elsa or Sven there?!
A not so cold Arctic country embraced by a mesmerizing Polar Night
I visited Northern Norway a few years ago, as part of an experiment to get out of my comfort zone and into colder, darker realms. However, I found myself in the warmest part of Norway, thanks to the Gulf Stream that lures the warm air up Norway's Coast, which means the freeze-to-death part was definitely out of the question. Due to the friendly Gulf Stream, Norway has a much more pleasant climate than its latitude neighbors.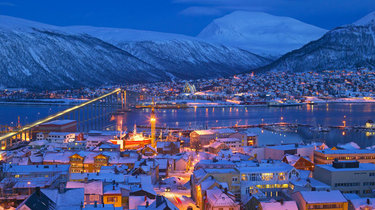 Also, the sun does come up in Northern Norway, but mostly in February. Since Norway is situated at the same latitude as Siberia, Alaska and Greenland, winter nights are indeed long and permanent twilight is present for the most part of the winter, but come February things get back to normal and day is once again…day.
However, the Polar Night is an absolute spectacle! On the North Cape, the sun refuses to show up for more than two months, in Tromsø you will be enjoying the Polar Night for only six weeks, while in Lofoten it lasts less than four weeks. But don't imagine that everything is wrapped in darkness. Beautiful sunset colors invade the south, while the north sky is mostly an indigo shade.
Amazing northern lights on the Northern Norway's sky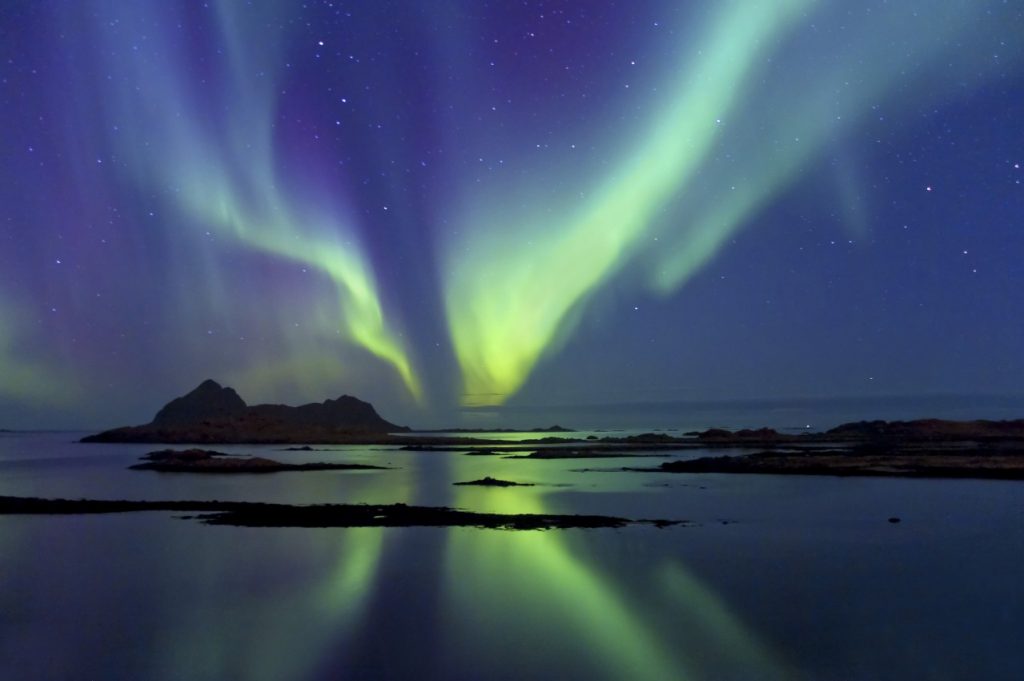 If you want to be sure you will have the chance to admire the fabulous and mesmerizing northern lights, then Northern Norway is the place to visit. This otherwise shy phenomena brightens up the night sky often in this part of Norway, especially from December to March. I had the opportunity to capture thousands of photos of the northern lights here, but I have to admit photos never do justice to the beauty of this ethereal wonder of nature. The higher you go north, away from cities and lights, the better are the chances to witness this magical spectacle of lights. You can mark on your map the cities of Alta and Tromsø. I witness two performances of the Aurora Borealis in Tromsø, both during cold, windy nights, and both times the appearances lasted for more than 10 minutes.
Dogsledding at its best
If you decide to visit Northern Norway during winter, then you shouldn't miss, for any reason at all, the chance to "drive" a team of sled dogs…or just enjoy the ride. Trust me, it's hard work, especially if you have the bad luck to drive them on a not so flat terrain, but it's definitely worth it. For me it's easy to say this because I wasn't the one driving them, but my husband had to push the sled up hills at some point, and I'm not so sure if he enjoyed the exercise as much as I enjoyed the views. However, the experience is absolutely incredible and the scenery along the way is breathtaking.
Many locals in Northern Norway have sled dog teams and they race in the longest dogsled race in Europe, called the Finnmarksløpet, so dogsledding is a well-established tradition here.
Whale safari? Yes, please!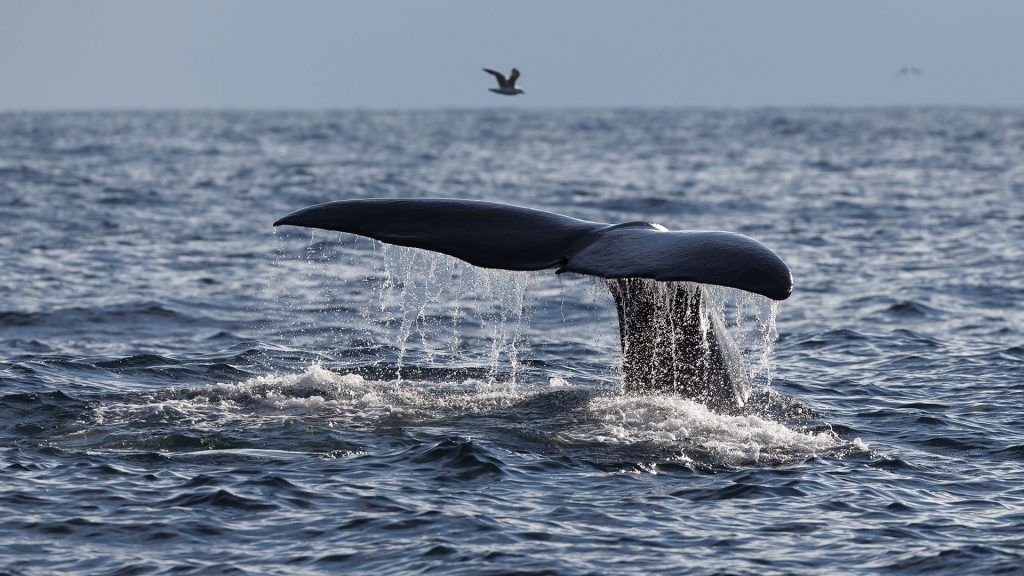 This was probably one of the most magical experiences in my life. To have the chance to see this outstanding, superb creatures in all their splendor was truly an honor and a privilege. Nature is the only one that has the power to surprise us with so much beauty like the one that invaded my sight, once I decided to join a whale safari in Northern Norway.
Humpback whales and killer whales usually swim along the coast of Tromsø, attracted by the fat and delicious herrings that await in these waters, after they have put on a considerable amount of weight during summer, in the Barents and Norwegian Seas. Since young herrings seem to no longer enjoy this region, without anyone really being able to tell way, I say you should grab the chance to spot whales here as fast as you can. Tours depart from Tromsø and Sommarøy.
Herds of Rudolphs and the Sami community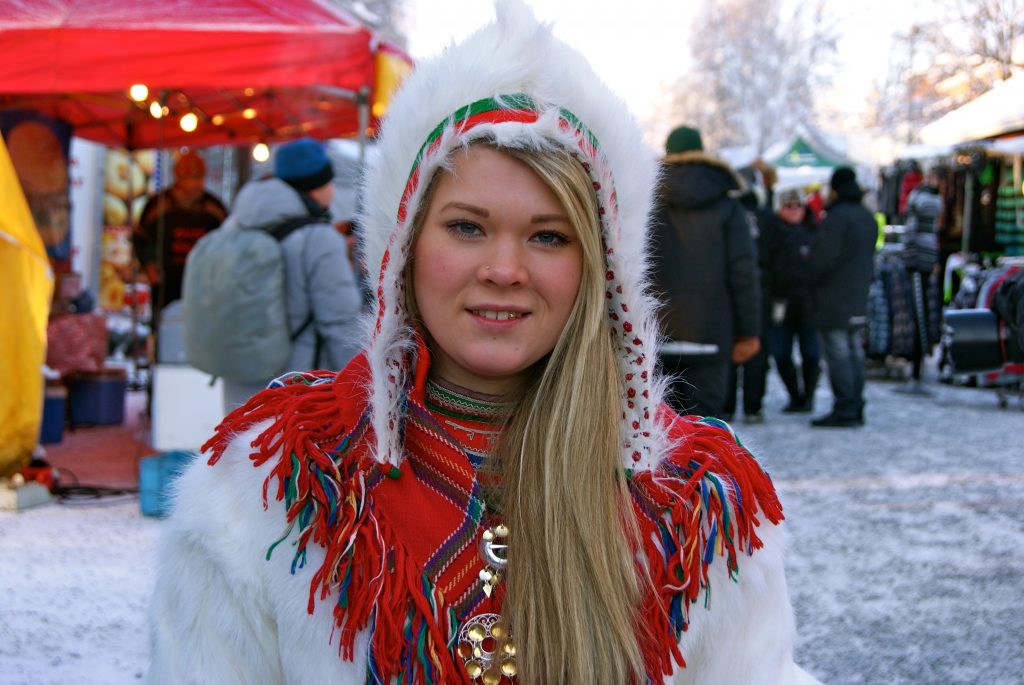 The Sami people live in Finnmark, the most northerly region of the country, their culture spreading across northern Scandinavia and Russia. Their thousand years old culture is celebrated by Norway, and tourists often visit these parts especially to discover their lifestyle, which combines traditional and modern elements, as well as their beautiful reindeer herds. The Sami people are the only ones allowed to have reindeer herds, and enjoying a reindeer sled ride is definitely a much smoother experience than dogsledding.
In Sapmi Park you can discover the traditional Sami culture at its best, including reindeers, turf huts and lavvo tents, as well as their duoddji handicrafts. However, there are many other places where the Sami community is present, so you can find out interesting things about their culture and lifestyle, such as Arran, Juhls Silver Gallery and Sametinget. For reindeer sledding, I recommend the Lyngsfjord Adventure, near Tromsø – beautiful landscapes and very friendly Sami guides.
These are just a few of the fun activities that await in Northern Norway. The region is vast and an idyllic setting for winter fun, so be prepared to spend at least a few weeks there to capture the essence of fun Northern Norway.