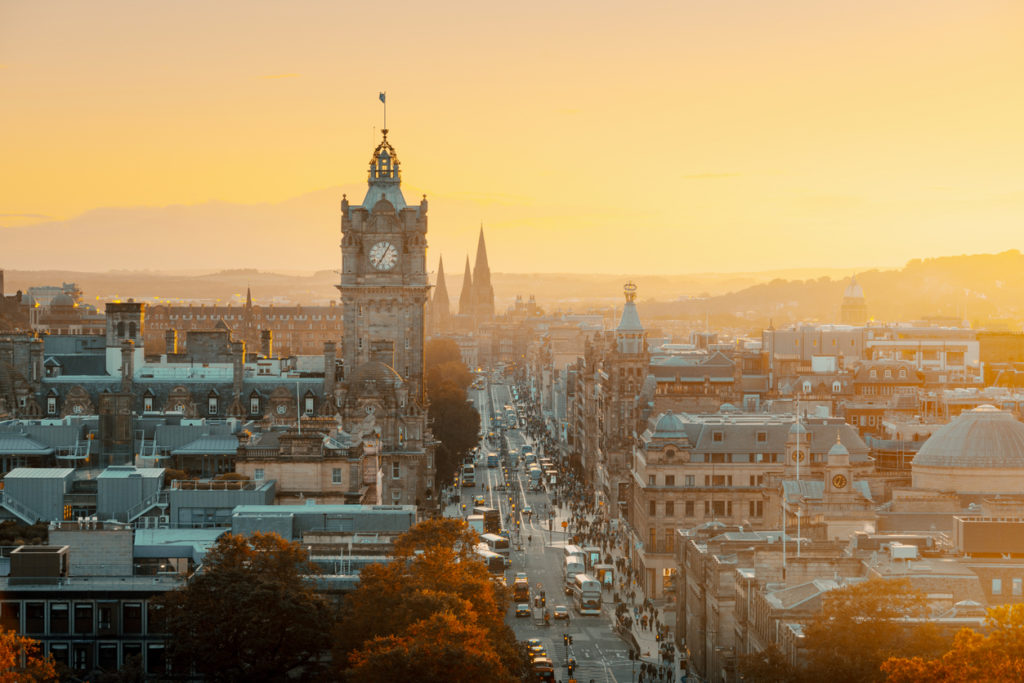 Edinburgh is a city of history and legends, steeped in tradition and culture. The cobbled streets and ancient buildings are a constant source of awe, while the lively pubs and restaurants provide the perfect backdrop for a good night out.
Edinburgh is also a city that inspires. Robert Louis Stevenson, Sir Arthur Conan Doyle, and J.K. Rowling all lived in Edinburgh at one time or another, and their influence can be felt throughout the city. There are literary walking tours available that will take you to all of the key spots associated with these authors and numerous museums and galleries worth visiting.
But Edinburgh also embraces the future. Its modern architecture and lively arts scene make it an exciting place to be, and its rich culture is a draw for people from all over the world. Whether you're looking for a quiet place to read or an energetic nightlife, Edinburgh has something for everyone and is undoubtedly one of the most beautiful cities in Europe.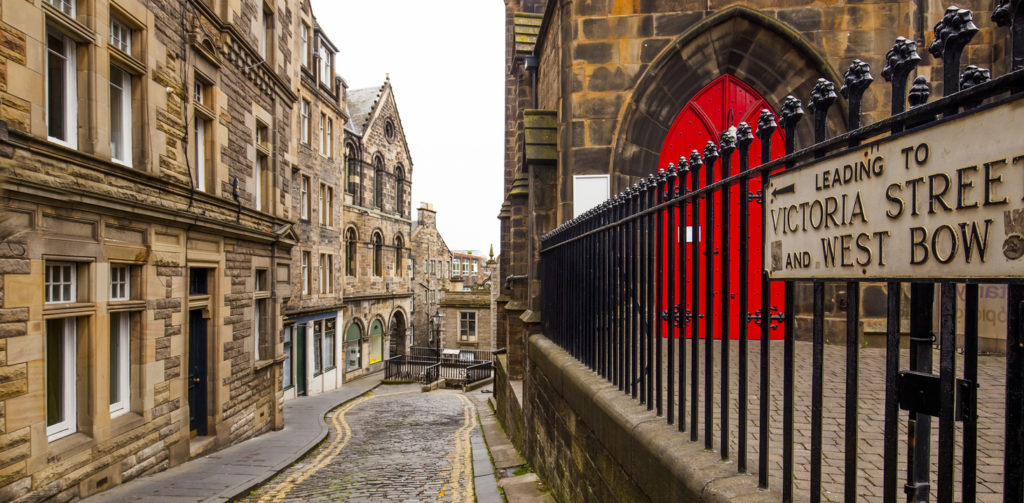 Walk the narrow alleys of Edinburgh's Old Town
The narrow alleys and ancient buildings are steeped in history and legend. It's no surprise many have lost themselves in the magic of a place where the walls whisper tales of kings and queens, dragons and sorcerers. It's easy to lose yourself in this labyrinth of streets, and you never know what secrets you might uncover.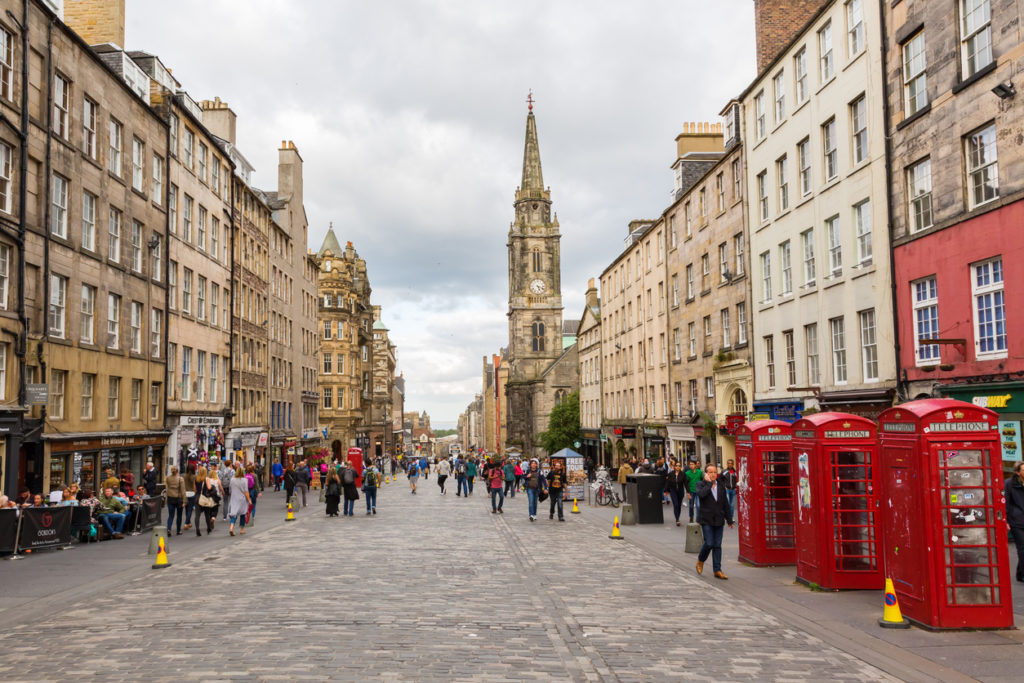 The Royal Mile is one of Edinburgh's most popular tourist destinations, and for good reason. This cobbled street is home to some of the city's most famous landmarks, including Edinburgh Castle and the Palace of Holyroodhouse. Here you'll also find the gothic architecture of St. Giles Cathedral, where many famous authors have been inspired to write their works.
The Royal Mile is full of charming pubs and restaurants, which make for the perfect place to relax after a day of sightseeing. Take a seat, watch the people go about their day, and enjoy a cuppa. Don't hesitate to try a full English breakfast or the delicious haggis, Scotland's national dish.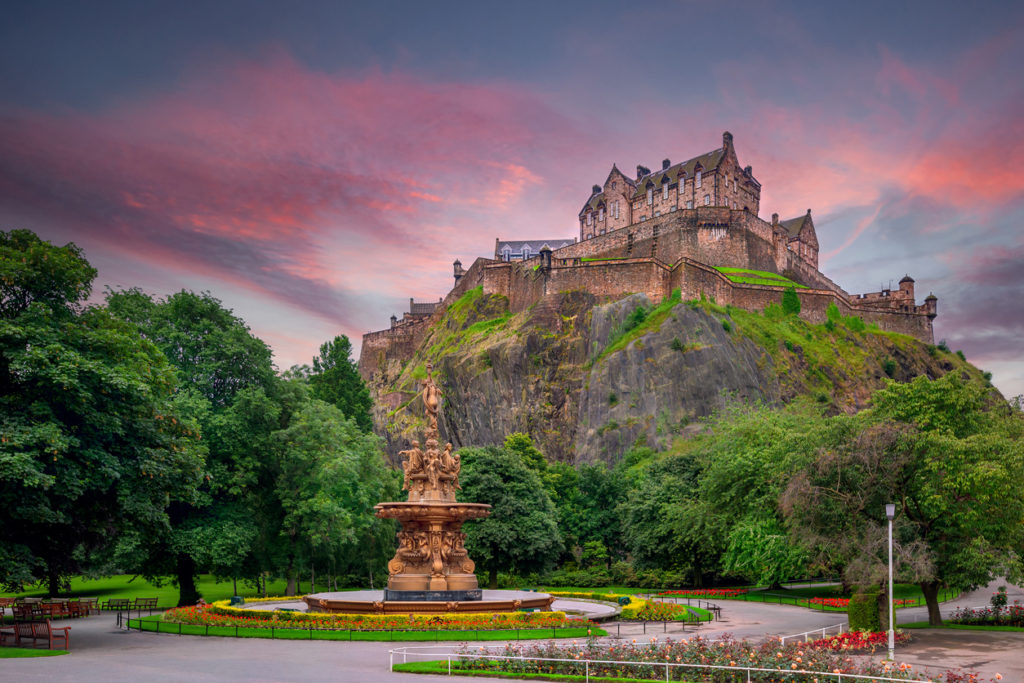 Listen to Queen Mary of Scotland's whispers in Edinburgh Castle
The years when Queen Mary of Scotland lived in Edinburgh Castle were some of the most turbulent times in the city's history. She was a controversial figure, and her reign was marked by violence and betrayal.
Mary spent most of her time in the royal apartments in the northwest tower. Despite being under constant guard, she was never really safe in Edinburgh Castle. In 1568, she was forced to flee the castle when her forces were defeated by the Earl of Moray. And in 1573, she was imprisoned in the castle after her failed attempt to overthrow her half-brother, James Stewart.
This imposing fortress is a place of legends, and it's easy to imagine yourself becoming one with the tales of the past. The castle is located on top of a hill overlooking the city of Edinburgh. The views are simply stunning, and it's no wonder that so many people are drawn to it.
Inside the castle, you'll find a wealth of history waiting to be discovered. There are numerous exhibits detailing the history of the castle and its inhabitants, as well as interactive displays that are sure to capture your imagination. The castle is also home to the Crown Jewels of Scotland. If you're lucky, you might catch a glimpse of them during your visit.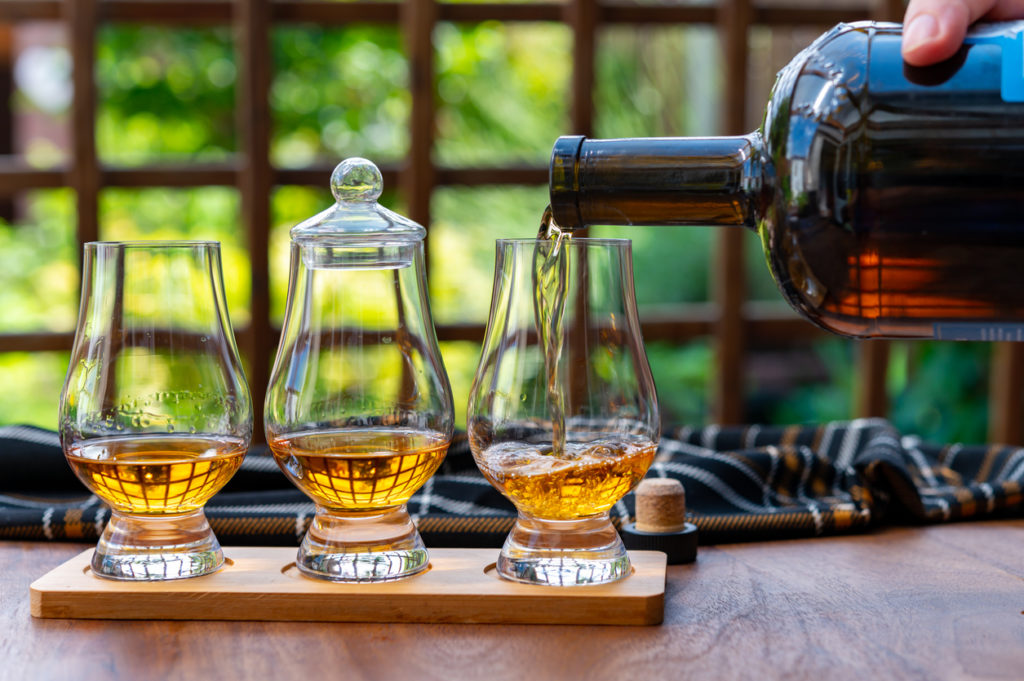 Taste the best whisky in one of Edinburgh's famous distilleries
Whisky lovers will be in their element in Edinburgh. Not only is the city home to some of the most famous distilleries in Scotland, but it's also full of charming pubs and restaurants where you can enjoy a dram or two.
The Scotch Whisky Experience is located in the heart of Edinburgh. It's the perfect place to learn about Scotland's national drink. The exhibition tells the story of whisky from its origins to the present day, and you can even sample some of the different varieties.
If you want to go one step further and learn how to make whisky yourself, head to The Edinburgh Whisky Experience. This distillery offers tours and whisky-making classes so that you can create your very own bottle.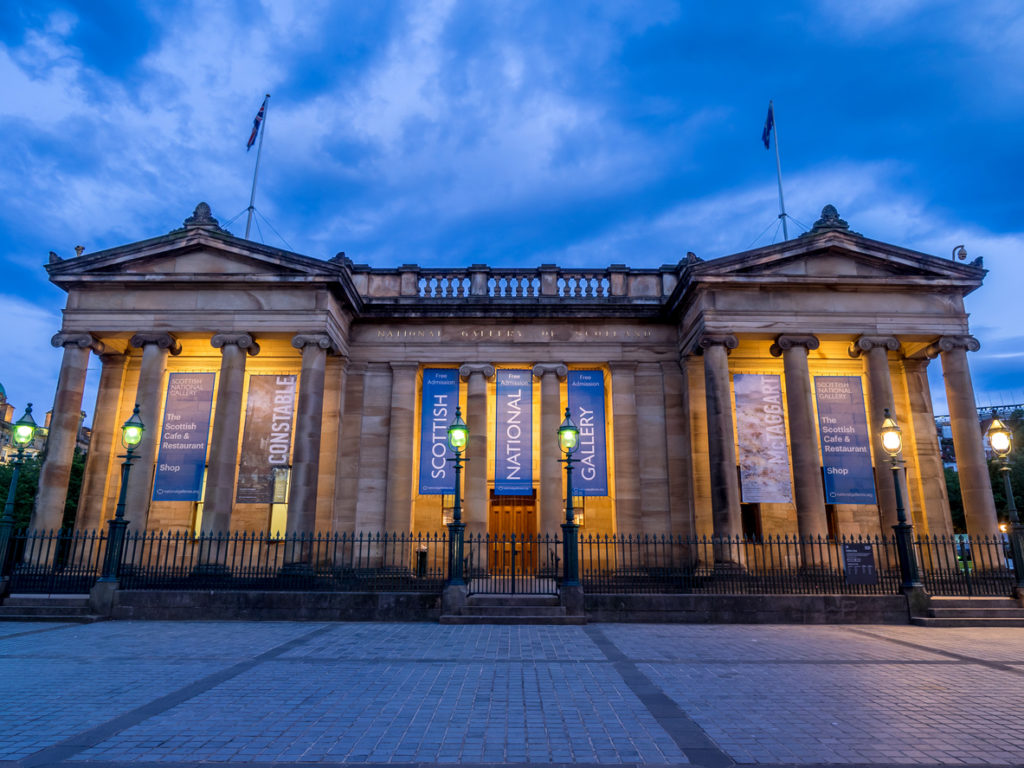 Learn more about the city's history and art at the museums
Edinburgh is home to a wealth of museums and art galleries, perfect for discovering more about the city's past and culture. The National Museum of Scotland is one of the largest museums in the country and displays a vast collection of artifacts from all over the world.
The museum is also home to the Scottish National Gallery, where you will find paintings and sculptures by some of the country's most famous artists.
The Scottish National Portrait Gallery invites visitors to admire a collection of portraits of Scottish historical figures.
If you're interested in Scottish architecture, visit the Royal Museum of Scotland, where you'll find impressive buildings from across the country.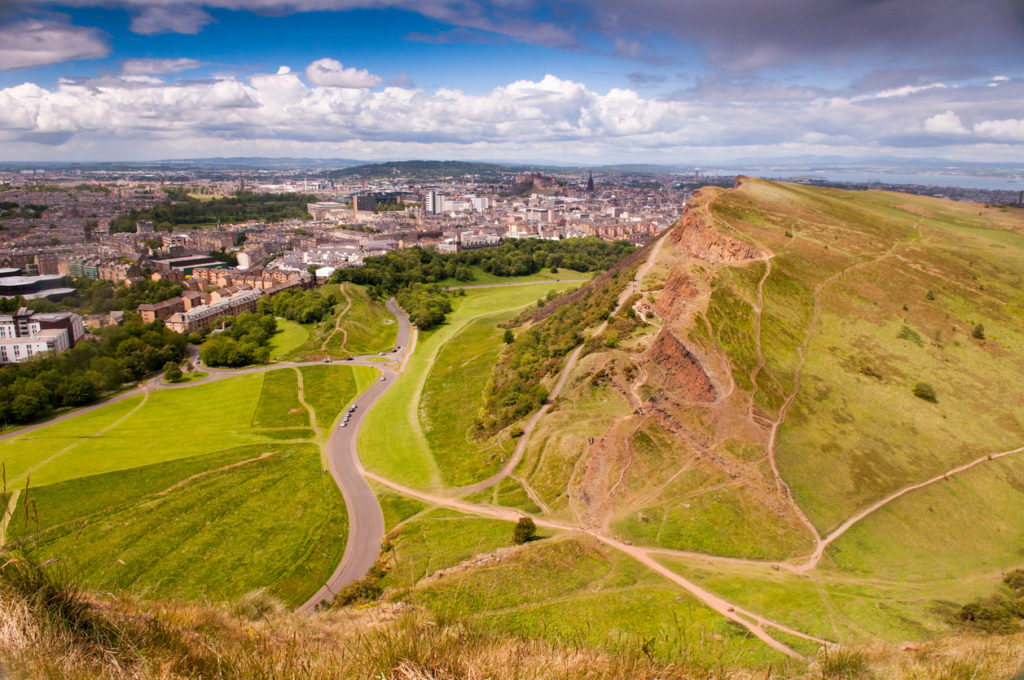 Grab your hiking boots and head to Arthur's Seat
If you're looking for something a little more adventurous, head to Arthur's Seat. This imposing mountain is located just outside the city center and offers stunning views over Edinburgh and the surrounding countryside. It's an excellent place for hikers and climbers due to its impressive collection of caves and tunnels.
The summit of Arthur's Seat is the highest point in Edinburgh, providing incredible views over the city. On a clear day, you can see as far as the Highlands, so make sure you have the camera ready! Even if hiking isn't your thing, there are plenty of walking trails to be explored – perfect for a leisurely stroll.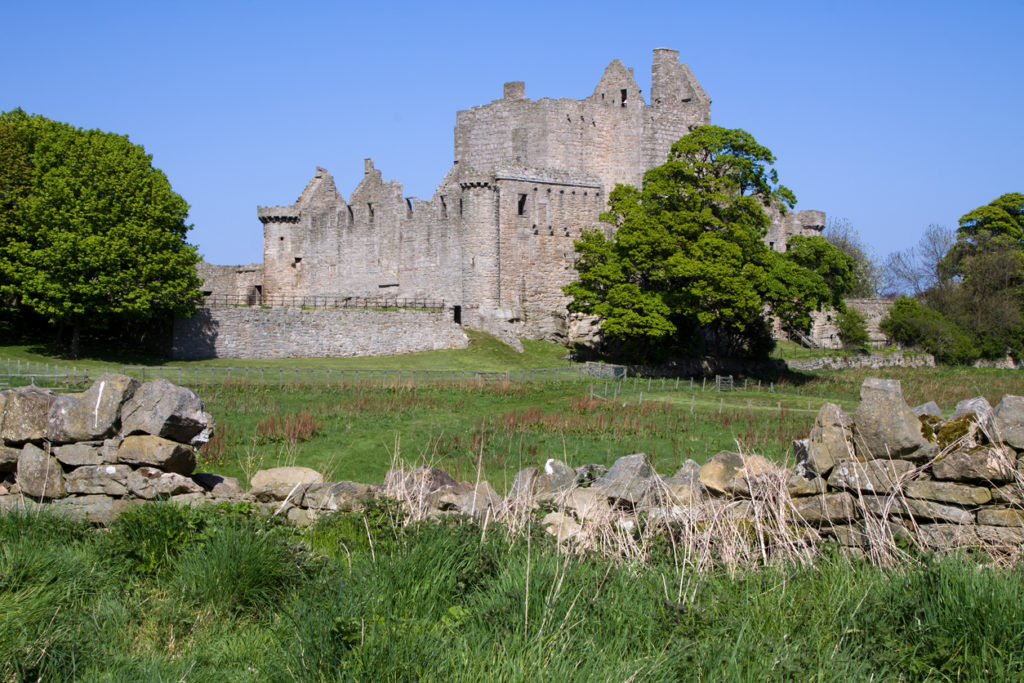 Explore the city's underground vaults
If you're looking for something a bit different, Edinburgh's underground vaults are not to be missed. These mysterious passages have been used as storage rooms and workshops since the 1700s, and today they offer an intriguing insight into Scotland's past.
The tours take place within Craigmillar Castle, where visitors can explore the winding corridors and learn more about the city's hidden history.
Do visit Edinburgh if ever given a chance! You will fall in love with the city even on a rainy day!