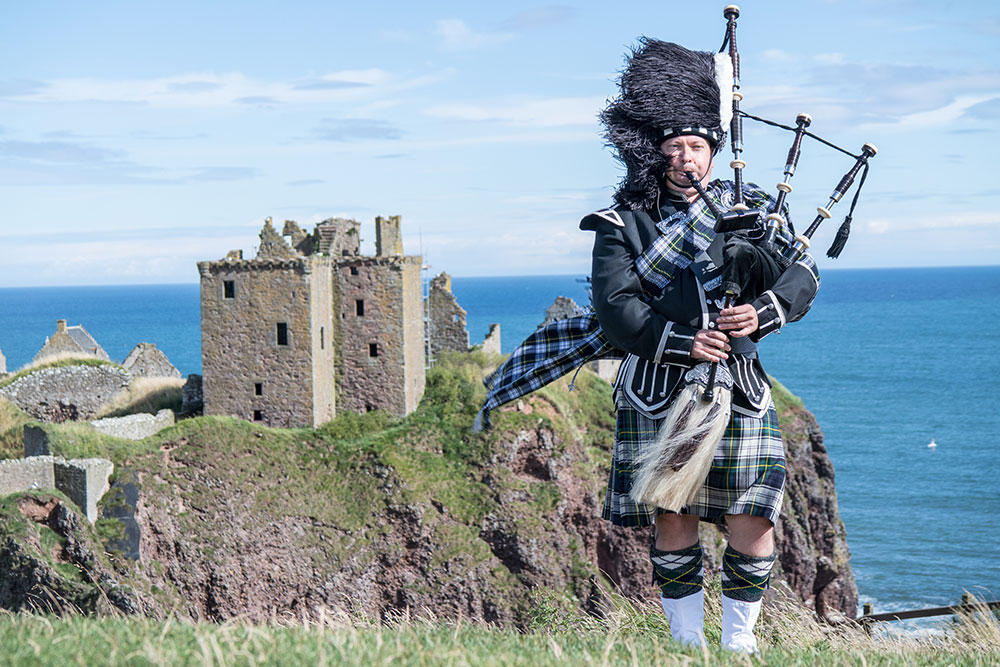 The land of the brave Highlanders and fascinating historical tales, Scotland is indeed a realm full of wonders. With its green hills and funny-looking long-haired cows, outstanding architecture and emotional pipe music, Scotland is a destination that will awe, mesmerize, and surprise every step of the way. A country like no other, proud and joyful, friendly and honest, Scotland deserves your full attention and at least a few weeks out of your time. And here is why:
Natural wonders
Mother Nature loves Scotland. She sculpted and designed mountains and hills, glens and coastal rocks to impress and hypnotize with their surreal beauty. If you're planning to start exploring Scotland from its superb capital, the imposing and fascinating city of Edinburgh, you'll discover that nature lives in harmony with medieval castles and churches, as well as sophisticated Victorian and Georgian architecture.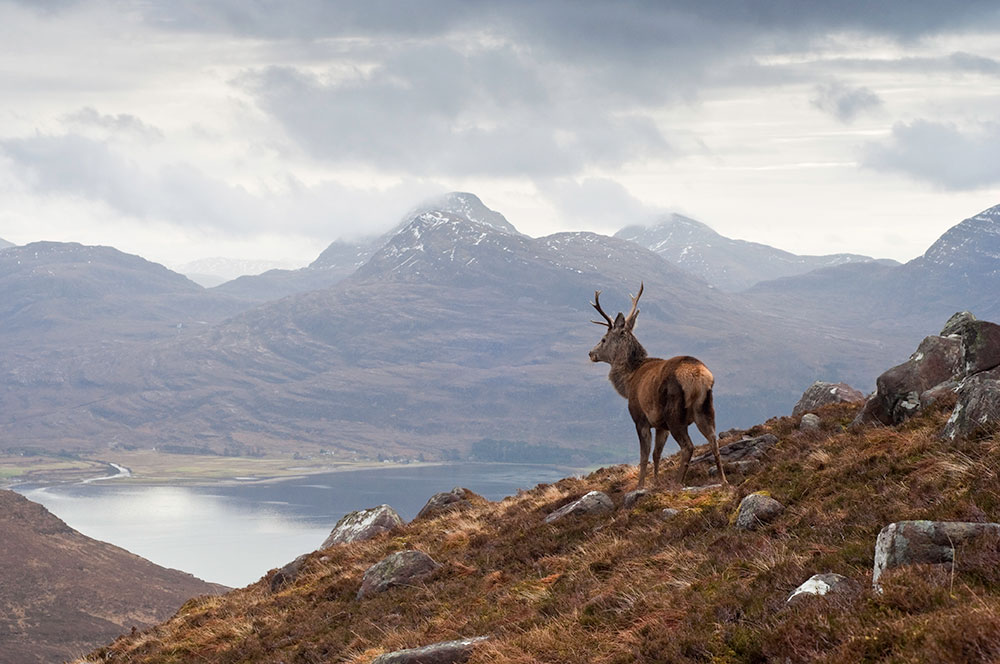 Arthur's Seat is probably one of the most popular attractions in the city with many travelers being eager to follow the 3-mile hill walk to reach the top and admire the city from above. The walk is not easy, especially on a windy day, but many are willing to accept the challenge just to be able to admire the surroundings. And they're absolutely right to do so! The views are spectacular. However, Arthur's Seat is just one of the seven important hills around Edinburgh. Calton Hill is another popular destination for those who want to admire superb views of the city and capture iconic photographs.
If you're visiting Scotland during the summer, don't miss an encounter with "The Ben". Ben Nevis is a 4,411 ft hill that can be found near the town of Fort William. Thousands of visitors walk its routes every year even though the walk takes about seven hours.
Glen Coe is a mystical place. With its out of this world beauty, mysterious peaks, luring silence, and bloody history, Glen Coe is a fantastic destination and the departure point for many incredible walks. Enter the world of Coire Gabhail, also known as the Lost Valley, and enjoy a 2.5-mile walk that will reward you with superb mountain scenery.
But you won't find only mountains and hills in Scotland. The Fife Coastal Path will surprise you from the first glance. Dotted with picturesque fishing villages, this region is a must-see for anyone who visits Scotland. It runs for 117 miles, from Kincardine in the south of Fife to Newburgh on the banks of the River Tay, and prouds itself with little charming villages, like Crail, Anstruther, and Pittenweem. For spectacular sunsets head to Elie Beach and watch as the sun dresses a field of gold in a fairy tale aura. Follow the path to the lighthouse and you'll suddenly feel like you're a character in a Victorian novel. Although not exactly a natural wonder, the fish and chips alone in Anstruther are worth the drive along the coast.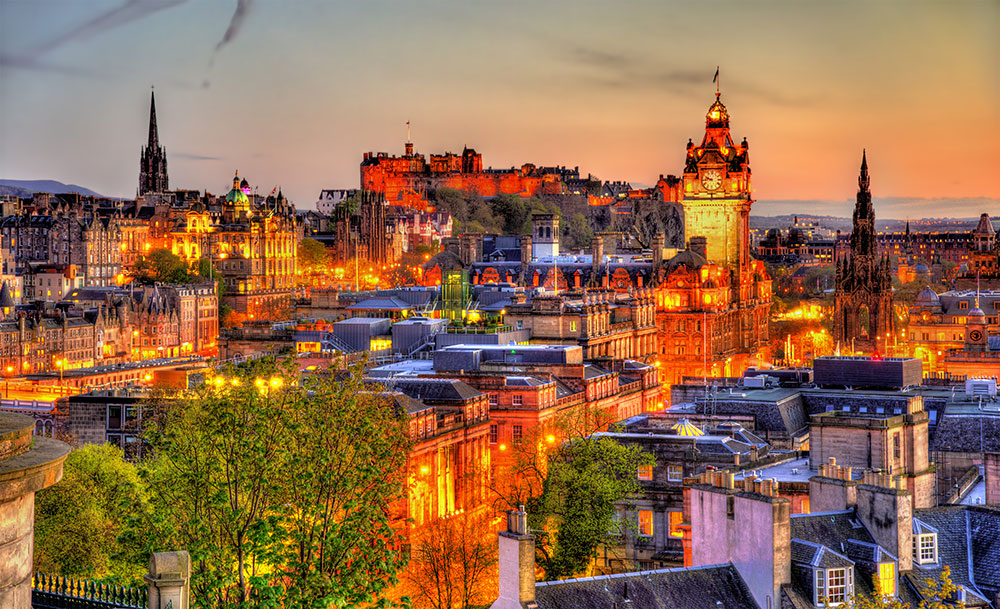 Man-made wonders
Trying to match nature's talent at designing wonders, the Scots created spectacular landmarks. It's enough to see the Sir Walter Scott monument in the center of Edinburgh, and you'll understand their passion for art and culture. An impressive Gothic memorial and the largest monument dedicated to a writer in the world, with an altitude of over 200 ft, this masterpiece watches over the Princes Street and reminds everyone that Scotland is a unique land. If you're up for the challenge you can climb its 287 steps and discover Edinburgh from above.
Situated in the quaint town of Melrose, Melrose Abbey is considered to be one of the most beautiful buildings in the country. This glorious ruin that still holds onto its decadent sculptures dates back to the 15th century and it is believed to be the burial place of Robert the Bruce's heart. A romantic presence in a beautiful setting, Melrose Abbey is an architectural wonder.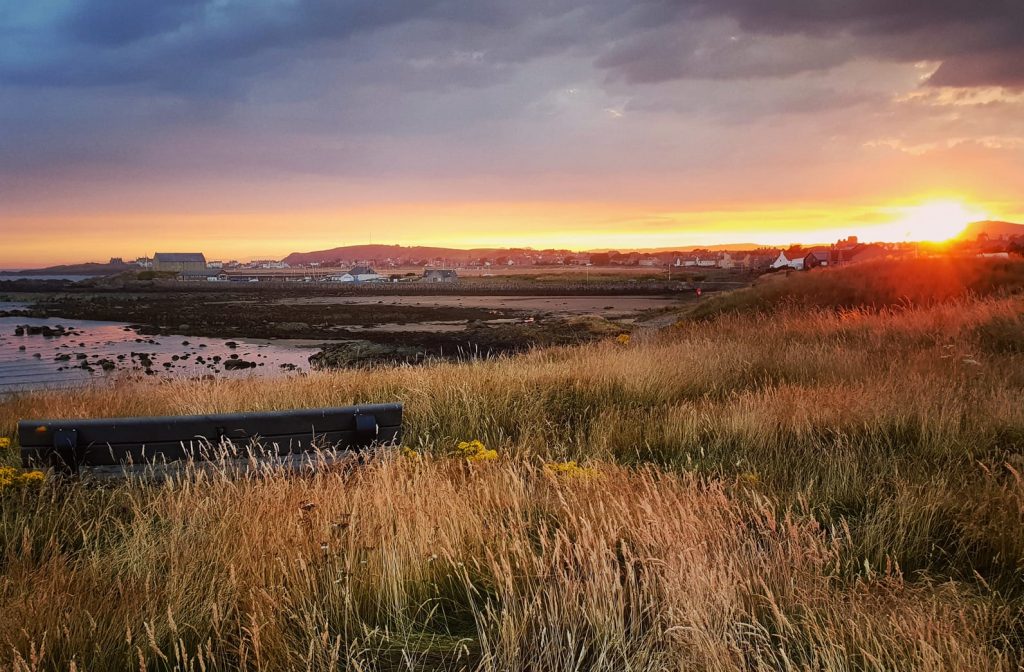 Dating back to the 12th century, Edinburgh Castle continues to guard the city while its walls seem to tremble when you're touching them. This is how alive history still is within the walls of this fortress, a place that currently houses the Scottish Crown Jewels, the Stone of Destiny and Mons Meg. Situated at the end of the famous Royal Mile, this fairytale castle knows its place in history and is standing proudly on top of an extinct volcano, telling stories about Mary Queen of Scots and many other important rulers.
Considered as one of the greatest railway journeys in the world, the Glenfinnan Viaduct is a famous structure that includes 21 arches. Part of the West Highland Line, the line crosses a valley and unveils superb scenery. It connects Fort William and Mallaig and is still active, so you can admire the views from the train – or even a vintage steam train in the summer – or from a distance.
And these are just a few of the wonders that await in Scotland! A land of poets and dreamers, and of fighters and heroes, Scotland is a magical land!