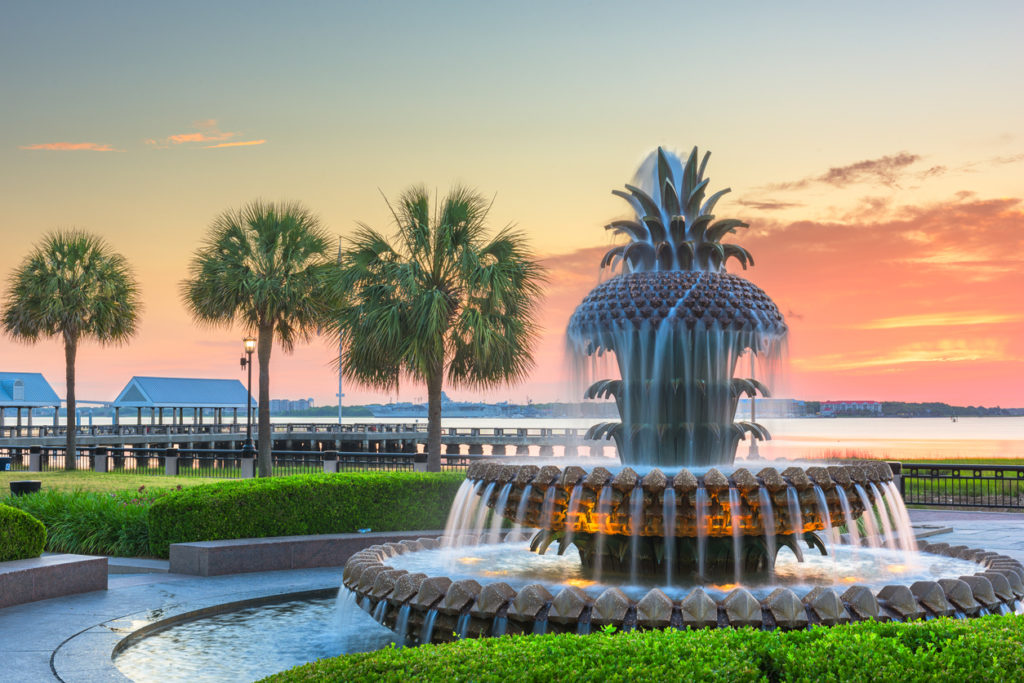 Welcome to Charleston, y'all! A South Carolina coastal metropolis that managed to keep the skyscrapers away and the 19th-century mansions in all their splendor, Charleston surprises first-time visitors with a setting that seems to be trapped in time. If you wander the streets of the Historic District, you'll easily mistake Charleston with a movie set put together for a 19th-century movie. The charming little churches are the only tall buildings in the city and the streets are still resounding with the gallop of horses attached to beautiful carriages.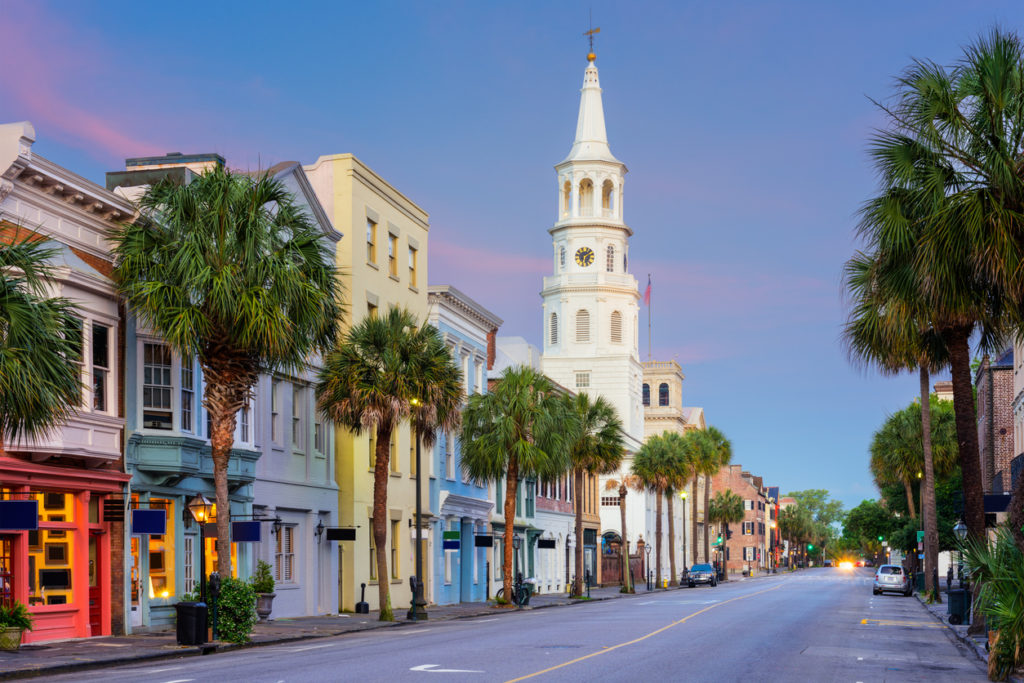 The city of Charleston is definitely not your typical US city. With boulevards lined with centuries-old mansions and townhouses adorned with magnolia gardens, Charleston welcomes travelers with a nonchalant Southern charm, enchanting boutique hotels, a fine dining scene, and attractions to remember. Once the first permanent European settlement in the country, today Charleston tells stories of the South in a dreamy setting.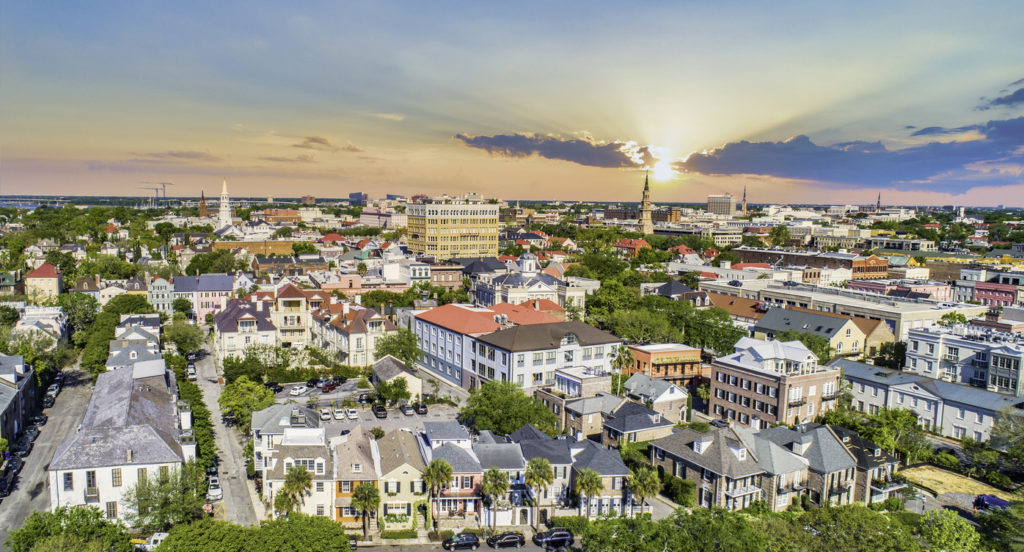 On the streets of Charleston
The streets of Charleston are some of the most photogenic streets in the US. The city is easily walkable but for an extra touch of charm rent a bike. Ride to The Battery to capture sublime views of the water and imagine the arrival of the ships in the harbor. For amazing Instagram posts, stroll along the Rainbow Row. Here await 14 gracious and elegant houses dressed in bright pastels that date back to 1740. If you're here during the Festival of Houses & Gardens, you'll get the wonderful chance to also tour these historic houses.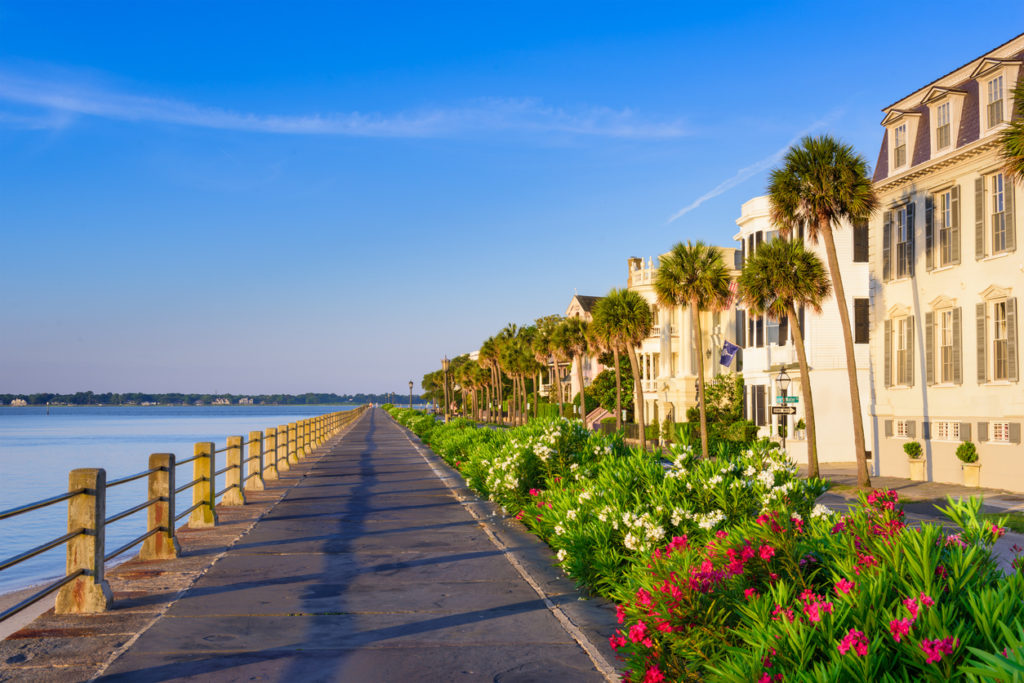 Hop on your bike and head to the historic Charleston City Market to buy yourself some souvenirs. A lovely flea market, the City Market sells everything from pottery to painting and jewelry. Shopaholics and window shopper often meet on King Street, the most famous street in Charleston. However, don't be fooled by the street's beauty. It's a real menace to your wallet, especially if you love shopping from brands like J. Crew, Kate Spade, and Vineyard Vines. You'll also find cute little boutiques and Mac & Murphy, a lovely store that delights paper lovers with stationery and prints. If you'll visit Skinny Dip, the second floor has a splendid rooftop patio and a coffee/wine bar, perfect for a delightful break.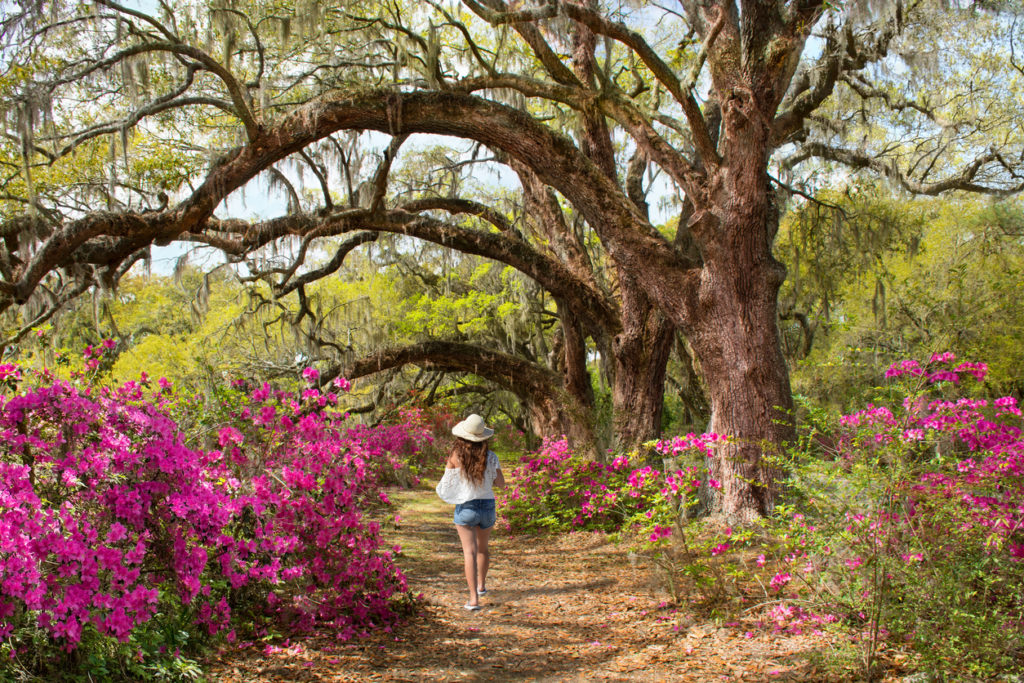 Curious to visit a plantation? The Boone Hall Plantation is one of the oldest working plantations in the country. Growing crops for over 320 years and a setting for movies like The Notebook and Forrest Gump, this plantation promises a memorable experience. Book your tour and discover this stunning residence that has so much to tell you about southern history.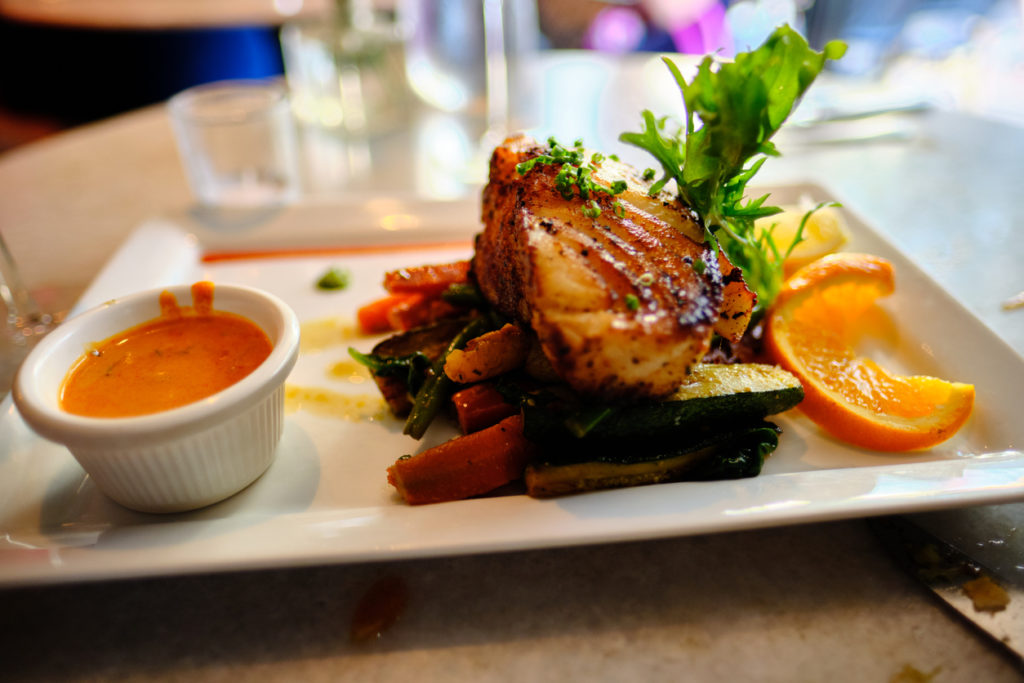 Where to eat, drink, and sleep in Charleston
The dining scene in Charleston is simply fabulous. If you fancy a meal in one of the most popular restaurants in Charleston, visit Poogan's Porch and Hymans Seafood. Meanwhile, if you prefer to discover elegant culinary gems of the city, book a table at Husk. You'll have the opportunity to enjoy farm-to-table food, including delicious shrimps and authentic Southern grits, in a quaint setting that fits in perfectly in the overall bohemian ambiance of Charleston. The restaurant is housed inside a restored Victorian-era house and serves authentic Southern dishes with a contemporary twist.
A must-visit destination for foodies, Renzo is becoming more and more popular due to its gourmet wood-fired pizza and impressive selection of wines. The setting is chic with a touch of arrogance specific to the big restaurants in New York City or San Francisco, but it only has 12 tables and doesn't take reservation. Challenge accepted!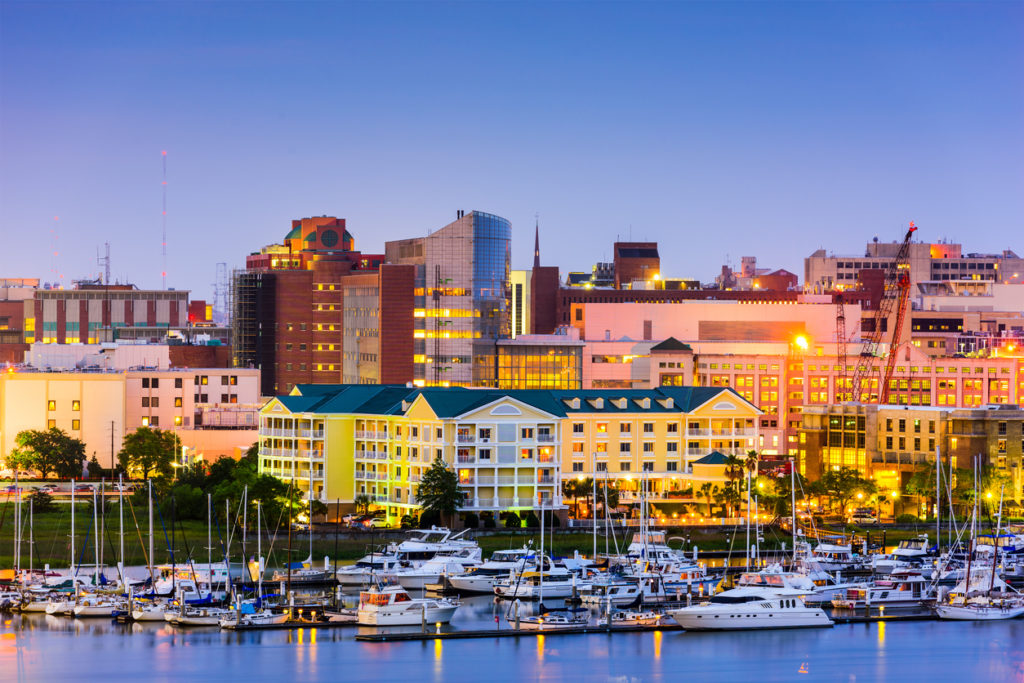 Charleston is a college town that boasts a vibrant nightlife. Prepare to spend your nights in upscale bars and fancy pubs, listen to live music and drink amazing cocktails, and, of course, have a lot of fun! King Street abounds in hotspots, but if you want to make sure your evening is going to be spectacular, take a seat at the Stars rooftop and enjoy a mimosa or Bellini. The bar is set up as a lounge on the roof of the Stars restaurant and is quite popular in Charleston so make sure you get there early.If you're looking for luxury hotels in Charleston, you can't go wrong if you book a suite at Hotel Bennett. Once upon a time a public library, currently Hotel Bennett pampers guests with beautiful rooms adorned with enchanting furnishings, a rooftop pool, a phenomenal spa, and a superb restaurant.