Here's a trail that everybody will love and no one will complain about! The classic wine trail of New Zealand is an incredible opportunity to visit three important wine producing regions in the country, as well as to discover the amazing capital of New Zealand, many charming rural towns and superb coastal waterways. So, basically it's like a tour of the country, but with good wine and food along the way.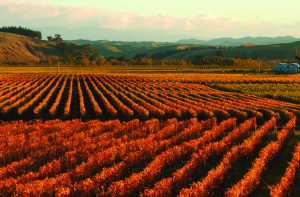 The three major wine regions are Hawke's Bay, Wairarapa and Malborough, each with its own charm, beauty and wine variety. Following the classic wine trail of New Zealand will take you on a 380 km-long journey, a journey of discovery and relaxation, indulgence and pampering. This trail covers more than 80% of New Zealand's wine production and it should take you about six days. Less than this, and you're certainly missing out.
Take your time and follow the signs
You need to take your time to discover this wonderful trail. You can choose a guided tour or just get in your car and follow the signs. Don't think I'm talking about signs sent from up above! I mean actual road signs! Over 100 road signs will guide you along the way, so it's impossible to get lost! The trail is not crowded and always quiet, so you can make the most of the scenery along the way.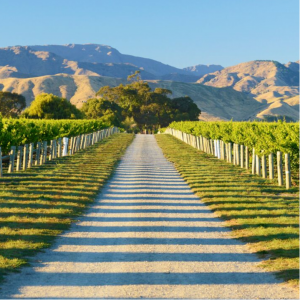 If you're a true wine lover, you will definitely fall in love with this trail, where you will discover no less than 230 wineries, of which 100 will welcome you with open gates, inviting you to taste their wine. You will find wonderful and interesting things about the vineyards from experienced people, who have a passion for wine and an overwhelming knowledge about the entire wine making process.
While Hawke's Bay is where the Cabernet Sauvignon and Merlot await, in Wairarapa it's all about Pinot Noir. Marlborough, on the other hand, invites visitors to discover its world famous Sauvignon Blanc. But, let's stop for a few more moment in each region.
Hawke's Bay – the oldest wine region in New Zealand
Hawke's Bay is a sunny place, known as the Art Deco Capital of the World and famous for its red wines. So, while the wine trail will take you here, it doesn't mean you can't stop for a while and discover everything that the region has to offer. It's a seaside town after all, a destination that enjoys a Mediterranean climate, as well as beautiful sights, offering the perfect setting for fun things to do. If you want to capture panoramic views of this region, then drive, bike or walk to Te Mata Peak. Passionate about architecture? Discover the Art Deco buildings and Spanish Mission gems that await in Napier and Hastings.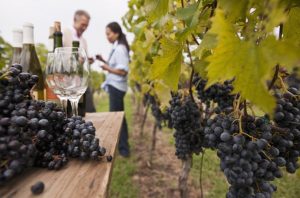 How about swimming with sharks? I'm sure this is the secret dream of many. So, here's the perfect time to make it come true! Experience this amazing encounter, at the National Aquarium of New Zealand situated in Napier. However, if you're not a big fan of sharks, you can always enjoy cuddling with a penguin. Hawke's Bay is also the perfect spot to see a gannet colony. At Cape Kidnappers awaits the largest mainland gannet colony in the world, so it would be a real shame if you were to miss it.
Wairarapa – colonial charm and award-winning wineries
Charming small towns await in the Wairarapa region, of course besides extensive vineyards. The region is guarded by mountains to the west, while to the east you will discover a rugged coast. Wairarapa is basically the heart of the trail. For example, only in Martinborough Wine Village alone you will find 20 family owned wineries. Cycling is the best way to visit them, but no one will stop you if you want to walk from one to another. If you head to Greytown, the neighbor village, you will discover a metropolitan vibe, with beautiful Victorian wooden houses, French bakeries and plenty of gift shops to buy all the souvenirs your heart desires.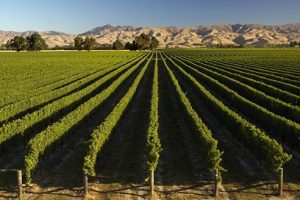 Wairarapa is also the place where you can admire the only white Kiwi's in New Zealand, who live a peaceful life at the Pukaha Mount Bruce National Wildlife Centre, situated 20 minutes of Masterton. If you've had enough of wine, which is unlikely, so probably if you just want to taste authentic New Zealand beer, you should visit the Tui Brewery at Mangatainoka.
Wellington – the capital city
From here, the wine trail will take you to Wellington, the proud capital city of New Zealand, famous not for its wine, but for its coffee, craft beer and culinary treats. This is the country's most important arts scene, as well as the vibrant core of New Zealand. As a matter of fact, Wellington has more restaurants, bars and cafes per capita than the Big Apple, being a cosmopolitan city and beautiful metropolis.
Marlborough – Sauvignon Blanc and seafood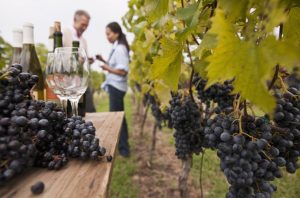 Our last stop along the classic wine trail in New Zealand is the Marlborough region, where the Sauvignon Blanc has absolutely no equal in the entire world. There are no less than 168 wineries here, in this beautiful, sunniest of all regions on our trail. The locals here take wine really seriously and they definitely know that life is too short to drink bad wine. During your stay here, you'll have the chance to listen the whispers of calm waters, while watching dolphins play. If you have more time on your hands, do visit Picton, a beautiful seaport town with a chic ambiance, where you'll find an impressive mic of cafes, bars and restaurants, as well as plenty charming boutiques.
New Zealand's classic wine trail might be dedicated to the wine regions of the country, but it will be the perfect time to discover many wonderful sights along the way. Just follow the signs!