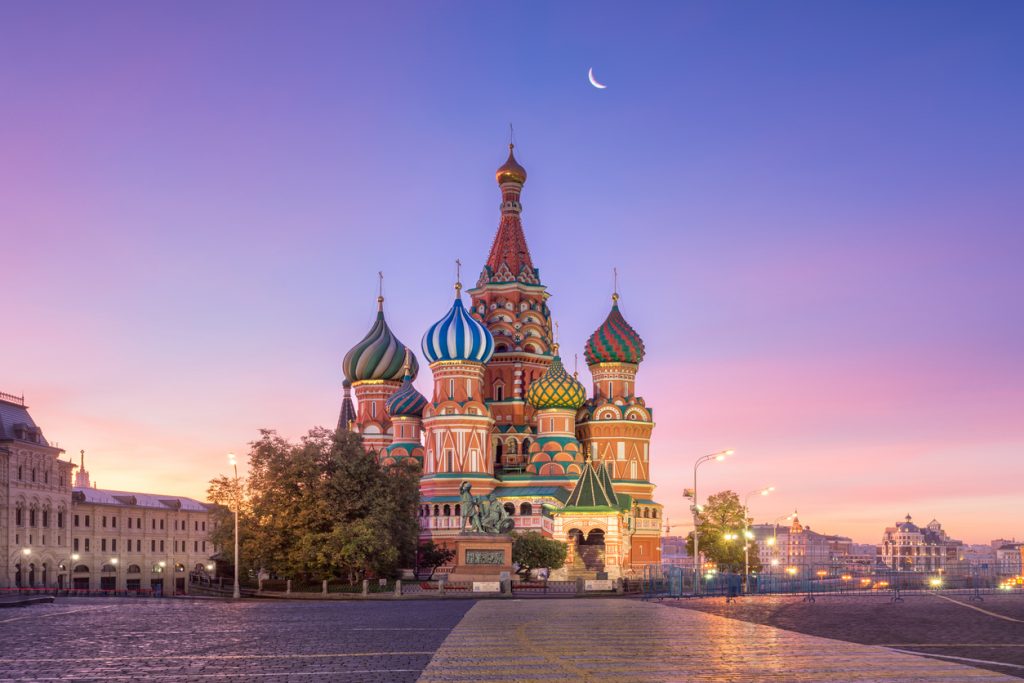 Immense and overwhelming Moscow is a curiosity for many travelers. There's something about Russia's capital that creates an aura of mystery. It may be its tumultuous past and tales of history, its outstanding monuments and extraordinary attractions, or its current politics and the feeling that you're trying to take a bite from the forbidden fruit. However, despite the common misconceptions that might make Moscow a no-go area, this fabulous city surprises with a cosmopolitan ambiance.
Moscow is dynamic and fascinating, a city where wealthy Muscovites sip their champagne at elite restaurants and shop from high-end boutiques, while the middle-class enjoys pleasant evenings at hip bars and trendy event venues.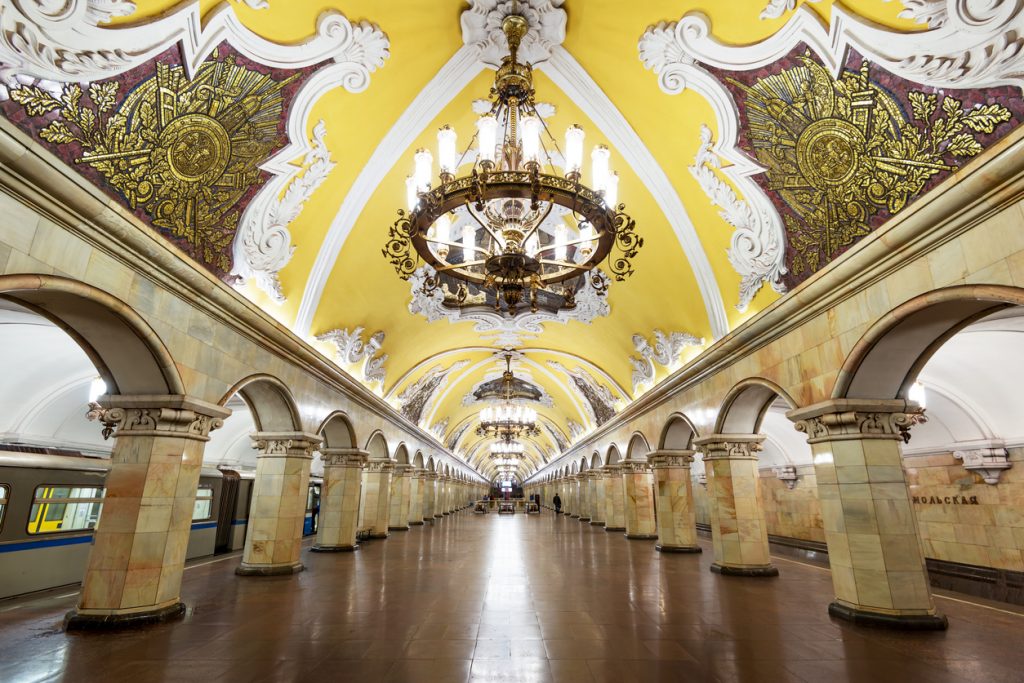 Explore Moscow! Allow the city to crush everything you thought you knew about it and let it surprise you with wonderful things to see and do. Don't hesitate to take the metro to get to the best attractions in Moscow. Some of the metro stations in Moscow, like Komsomolskaya, Kievskaya, Mayakovskaya, and Novoslobodskaya can be easily mistaken for palaces due to their extravaganza of marble columns and sculptures, paintings, and mosaics. We recommend early or weekend rides to escape crowds.
Admire grandiose architectural masterpieces
Architecture is one of Moscow's main attractions, especially for travelers who like decadent and complex architectural jewels, like the extraordinary St. Basil's Cathedral. This amazing cathedral was built by Ivan the Terrible in the 16th century to commemorate his victory over the Mongols. Remarkable due to its colorful onion domes and hypnotic patterns that defy reality and logic, St. Basil's Cathedral reigns supreme in the famous Red Square. For a better chance to capture's the square's magic, be there early in the morning or late in the evening.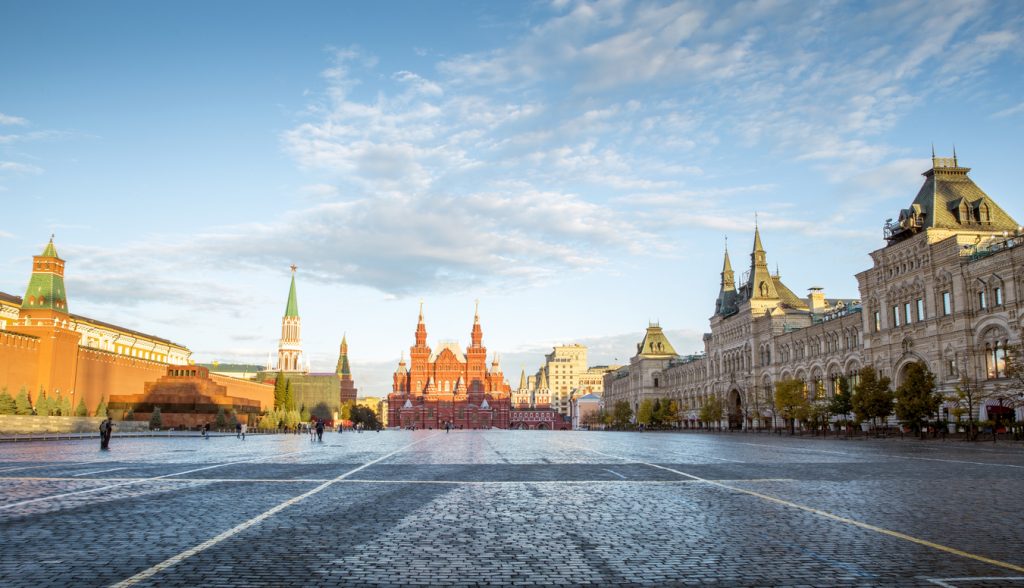 Often mistaken for the St. Basil's Cathedral, the new and shiny Christ the Savior Cathedral is a monument with a tumultuous past. Originally built between 1883 and 1889 to commemorate the victory over Napoleon, the cathedral was demolished in 1930 by Stalin and replaced with a skyscraper. Later, the building was turned into a huge outdoor swimming pool, only to be resurrected to its original shape as a cathedral in 1997.
Nearby, you'll find the 14th-century colossal Kremlin, the most famous monument in all Russia. A walled fortress that was once the seat of the tsars, Kremlin continues to be the nerve center of the state. With a skyline dotted with palaces and churches, Kremlin tells stories dating back to 1147, when it was founded. Its glory period lasted from 1276 to 1712, when it was inhabited by the tsars of Russia, but its reputation and fame continued long after when it became the headquarters of the Soviet Union. Not everything is open to the public, but you'll have the chance to admire tsarist exhibits in the Armory Chamber, the Patriarch's Palace and the Bell Tower complex.
If you're fascinated with Soviet buildings, you're in the right place. Moscow is a testament to Soviet architecture and, even though many have been demolished and replaced with glitzy skyscrapers, you'll still see Stalin's Seven Sisters standing proud among the architectural creations of the contemporary world. The State Historical Museum attracts history buffs with an impressive collection of historical artifacts. Moreover, every room is decorated in the style of a different historical period or region, and the permanent exhibits enchant visitors with treasures from all over the country.
Discover the rich cultural heritage of Russia
While it may not have the romantic canals and elegant glamour of St. Petersburg, Moscow celebrates Russia's great writers, artists, and composers with a plethora of museums. Along the Moskva awaits the Pushkin State Museum of Fine Arts, home to superb works of art by artists like Botticelli, Picasso, and Matisse. From here, head to the Garden Ring, a lovely boulevard that frames central Moscow, and maybe stop at Café Pushkin for lunch or dinner.
Continue your incursion into Russia's art with a stop at the State Tretyakov Gallery that dazzles visitors with a collection of over 170,000 works. The exhibits are mostly centered on Russian Orthodox art from the Byzantine times to the 17th century, the most famous piece being the portrait of Madonna and Child, known as The Vladimir Virgin. If you have time, continue your journey with a tour of Zamoskvarechye district, a charming area that lacks the bustle of the city center and invites to reflection and relaxation. While you're here, you can admire the beautiful red and white St. Clement's Church and visit the former home of playwright A.N. Ostrovsky.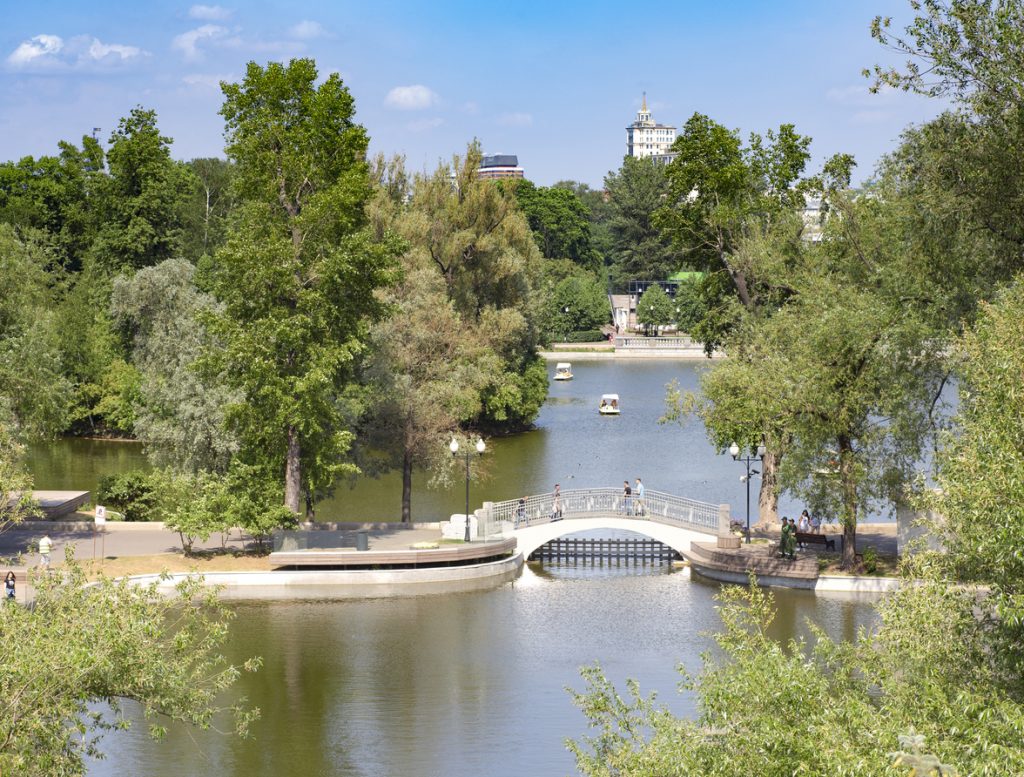 Continue your journey of exploration with a tour of the renowned Gorky Park, a favorite relaxation spot for Muscovites and a beautiful oasis of greenery adorned with pretty pathways, ornamental flower beds and lovely arcades of trees. The park received a complete makeover in 2012 and is now pampering its visitors with free Wi-Fi and access to a beach.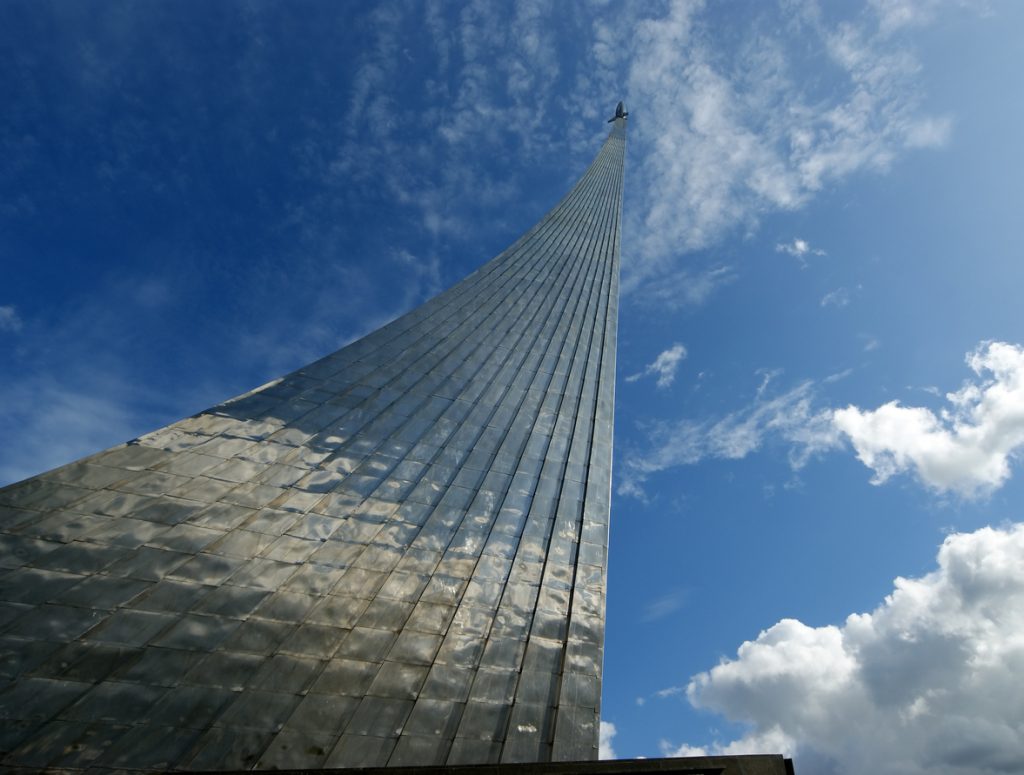 Passionate about Russian literature? Don't miss the History of Russian Literature Tour, a lively and fun experience that unveils the Moscow of Pushkin, Turgenev, and Dostoyevsky, and will certainly reignite your desire to read thick and intriguing Russian novels.
If you enjoyed reading this travel article you may also enjoy this one: https://www.purevacations.com/albania-a-european-secret/