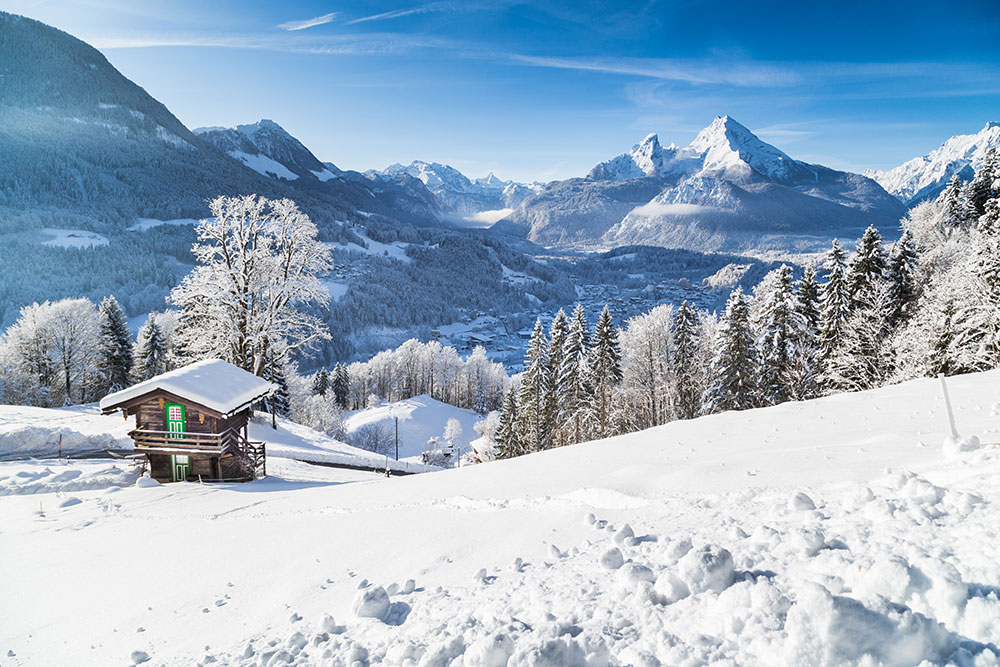 The air may be thin in the French Alps but nobody seems to complain about this when they are feeding their adrenaline crave with some of the most challenging and rewarding mountain experiences in the world or when they are sipping their French wine at the après-ski chalets. Winter in this region is definitely the favorite season for skiers, mountaineers, trekkers, bungee jumpers and all those who love gliding on snow and hanging above the abyss.
It's enough to walk down on one of the cobblestoned streets in Chamonix and you will get to meet a variety of adrenaline junkies ready for their day. Whether you'll encounter BASE jumpers heading to the Brévet cable car with their wingsuits, during summer, or skiers getting ready to take on the fabulous ski slopes and touring the glaciers of Vallée Blanche, when winter comes, you can be sure you are surrounded by people devoted to the mountains. When evening comes, you will once again meet them, this time drinking wine and eating rabbit or braised lamb shank at L'impossible or Elevation 1904.
The fabulous ski resorts in the French Alps
Yes, the slopes are phenomenal in the French Alps. There are two wonderful resort complexes in southwestern France, right on the Italian border, about three hours away by car from Geneva – Paradiski and Les Trois Vallees, and one impressive resort – Les Portes du Soleil, only one hour from the same airport. All three resorts are famous for the facilities provided to tourists passionate about skiing and the entire plethora of winter sports.
Paradiski is a place where everyone can find something fun to do, whether it's related to winter or to wine. It includes two really big resorts, La Plagne and Les Arcs, which are connected by the largest ski cable car in the world. There's something to look forward too already! La Plagne is a favorite winter destination for families because it has plenty of slopes for beginners and intermediate, while Les Arcs has the right type of terrains for those who want to feel their heart racing. However, you can be sure the families will have fun in Les Arcs too, and the same goes for the adrenaline junkies when it comes to La Plagne. As a matter of fact, Red Bull holds the Linecatcher free skiing extreme competition in La Plagne.
Les Trois Vallees brings together Courchevel, Meribel, and Val Thorens, so you will find no less than 400 miles of trails and 170 lifts in this huge complex. There are also 40 parks and 33 gondolas, as well as three cable cars. There's definitely plenty of place for all winter aficionados in Trois Vallees.
Les Portes du Soleil is quite a fascinating destination. Its location allows you to ski in Switzerland for lunch and to have your French wine in Les Gets in the evening. It has a great lift network that sums up about 200 lifts and 400 miles of trails and connects both countries, providing access to a famous circuit for skiers and riders of all levels.
The fabulous lifestyle in the French Alps
There is so much more to do in the French Alps than skiing. You have bobsled rides, dog sledding, tandem paragliding, and even igloo building. You can also try the more unusual winter sports, like air-boarding and ski-joring, which is basically skiing while being pulled by a horse.
If you just want to take in the views, do go on a ride with the cable car at the Aiguille du Midi (3842 m), one of the top attractions in Chamonix. Once you will get on top, you will get to admire the peaks of the French, Swiss and Italian Alps.
And of course, there are croissants and pain au chocolate, really long French lunches, the French onion soup, and all the cheese you can eat that makes an appearance each time in a different shape: raclette, tartiflette, fondue, and Berthoud. Local wines will certainly go perfectly with everything and you will have where to choose from.
The local color is truly unique and a good enough reason to visit the French Alps even if you don't know how to ski or you're not exactly into winter sports. Chamonix and St. Moritz are wonderful, luxurious resorts, ready to pamper their guests with outstanding chalets, as well as high-class shopping and spas, mountain restaurants and sunny decks that offer panoramic views of the Alps, places where you can feel like being on top of the world – well, not exactly of the world, but considering that Mt. Blanc is the highest peak in Europe, you will definitely be able to claim that you have been on top of Europe.
Yes, you will find more than sky equipment in the French Alps. You will get to see fancy people dressed in luxurious coats sipping expensive champagne and wine. You will also get to encounter the authentic joie de vivre that France is famous for all over the world! And you don't even need to afford the expensive champagne. The regular French wine will do just fine, especially when accompanied with a 360-degree view of the French Alps.