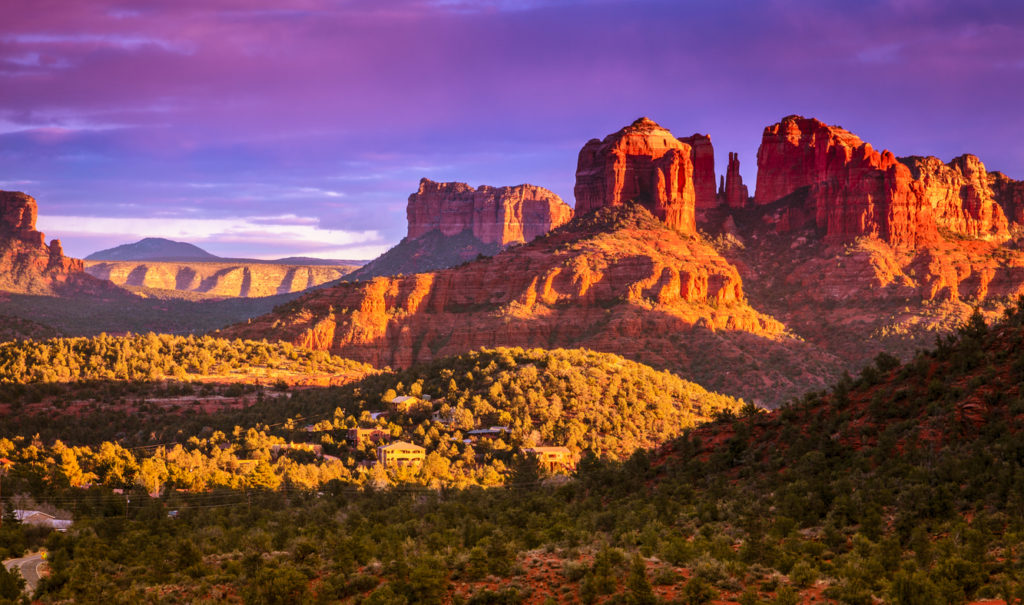 Sedona is undeniably magical! Wild and untamable, artistic and eccentric, laid back and cool, Sedona surprises and enchants. Framed by pine-tree forests to the north, where Flagstaff awaits, and bordered by the desert city of Phoenix to the south, Sedona accurately illustrates Arizona's iconic beauty.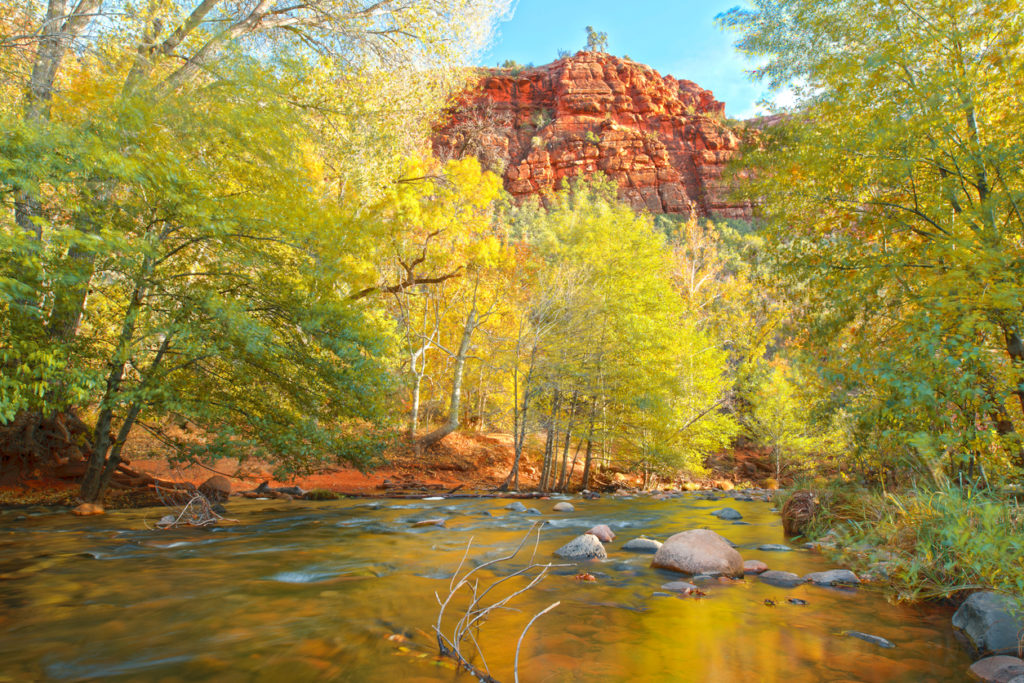 A surprising mix of landscapes dominated by imposing red-rock formations and gorgeous views wherever you're looking, this land is one of the most wonderful places in Arizona. Even though many come to Sedona to take day trips to Phoenix or the Grand Canyon, most of them fall in love with the area and decide to spend a little more time admiring the canyon walls, red-rock buttes, and mesas and enjoying the serene atmosphere.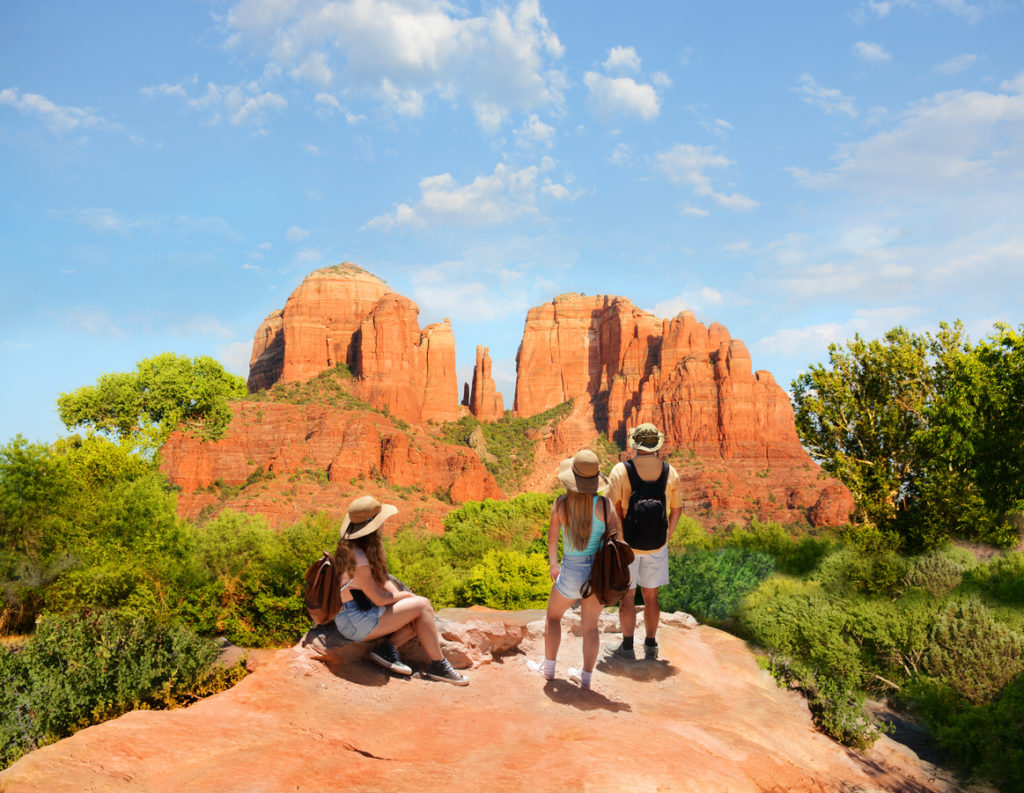 Hiking in Sedona
If you decided to spend a few days or more in Sedona, the obvious thing to do in the area is hiking. Situated in Red Rock Country, Sedona lures hikers with magnificent views and beautiful trails designed for all levels of experience. Known for its mildness, Sedona welcomes hikers throughout the year creating excellent conditions for rewarding trips.
Bell Rock and Cathedral Rock are amongst the most popular short hikes. While Bell Rock is a gentle hike around the famous formation that won't take you more than 2 hours, Cathedral Rock rewards hikers with magnificent views after only 30 or 40 minutes of hiking. A hike as easier and rewarding is West Fork but this will need up to 3 hours of your time. However, you won't regret the experience, especially once you'll get to admire the majestic cliffs nestled along a stream, creating a magical oasis of serenity.
Boynton is another popular hike that can often be crowded but none of this will matter once you'll get face to face with the breathtaking views. Devil's Bridge is a moderate hike that will take you up to 3 hours. Although the uphill part might discourage some of the hikers, they shouldn't give up. Most of the trail is flat and for the part up that stretches along 0.7 miles, they just have to go up a few natural sets of stairs. The spectacular scenery makes you forget all about the stairs and the sweat anyway.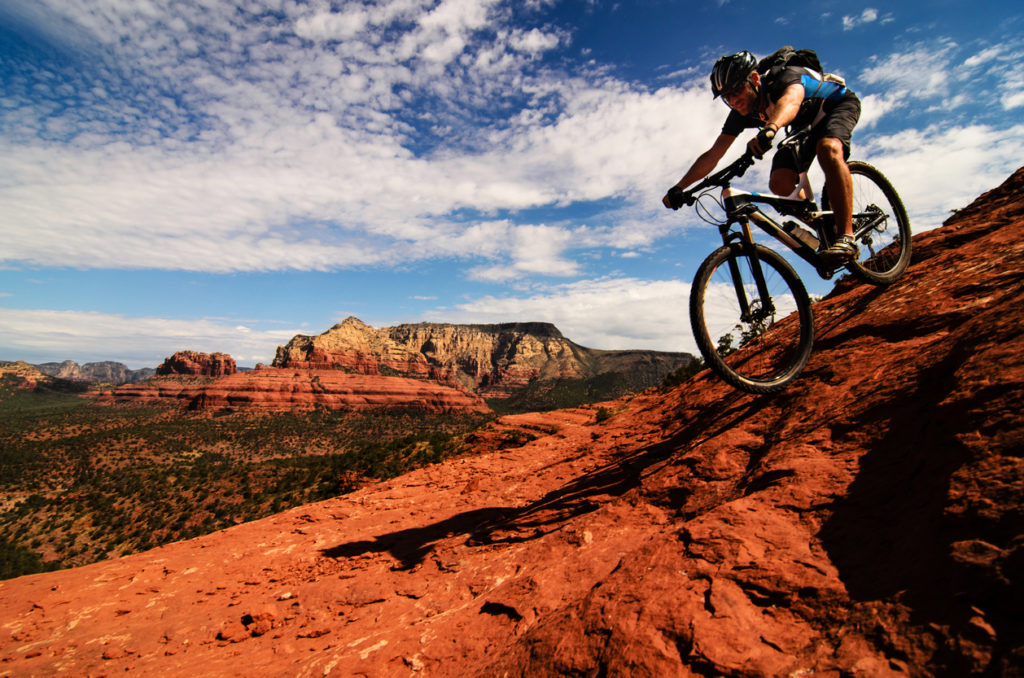 The vortexes of Sedona
Part of Sedona's magic is created by its spectacular and surreal vortexes. Due to these natural wonders, Sedona is like a cathedral without walls and a never-ending source of awe. But what are vortexes? They are thought to be swirling centers of energy that create the ideal setting for meditation and healing. Vortexes are magical places empowered by nature. They're places ruled by pure energy, sources of inspiration and centers of recharging. People believe this raw cosmic force comes from the red rocks that reign the land of Sedona.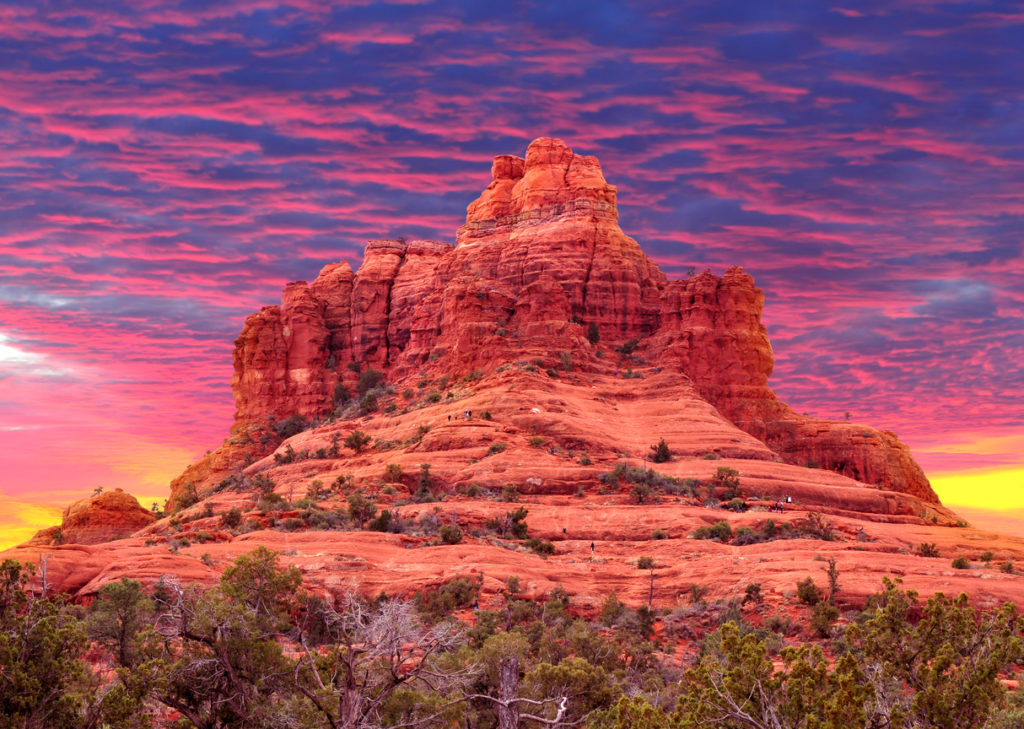 The four most popular vortexes are at Cathedral Rock, Bell Rock, Airport Mesa, and Boynton Canyon, all reachable following lovely hikes. What's interesting is that each of these vortexes has its own power and magnetic energy, so if you have the time, visit them all and see how you feel at the end of your journeys of exploration.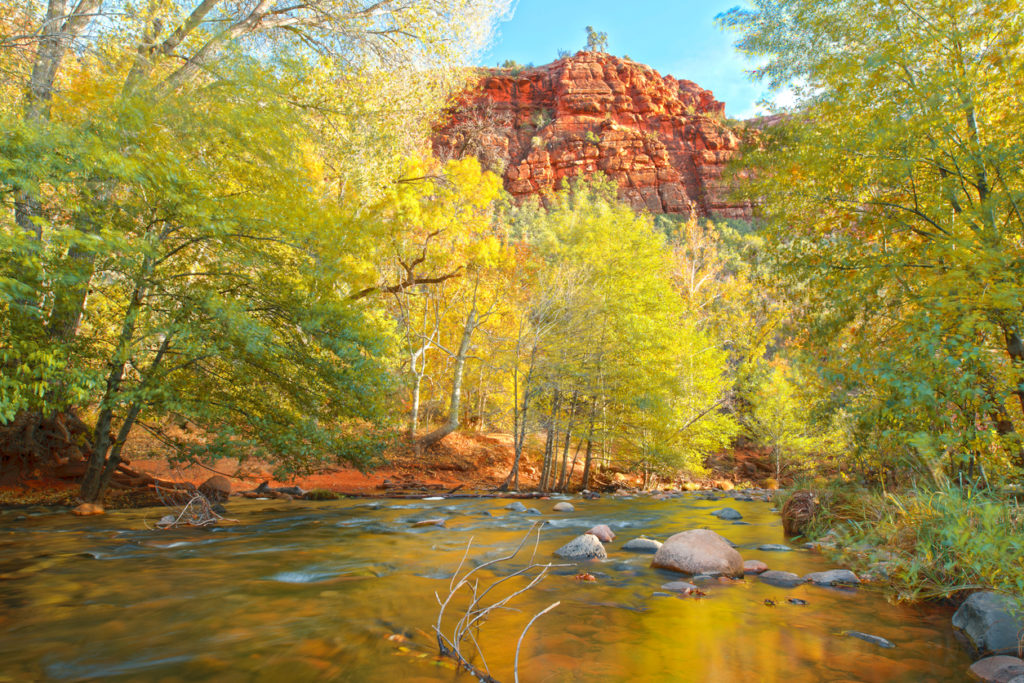 This explains why the people living in Sedona are more inclined to believe in alternative healing and live richer spiritual lives. Many of the shops along the streets of Sedona are wellness centers and boutiques dedicated to spirituality, meditation, and self-discovery. Even if you don't believe in all this, you should still visit the vortexes and experience their energy. You'll definitely leave lighter and happier than when you arrived.
And everything else in Sedona
There's something romantic about Sedona too. The superb resorts around Sedona, set in idyllic backdrops guarded by red rocks and clear night skies attract honeymooners in search of sublime scenery and excellent accommodation. The area is dotted with world-class spas and spiritual retreats and entertains visitors with horseback riding, golfing, rafting and much more.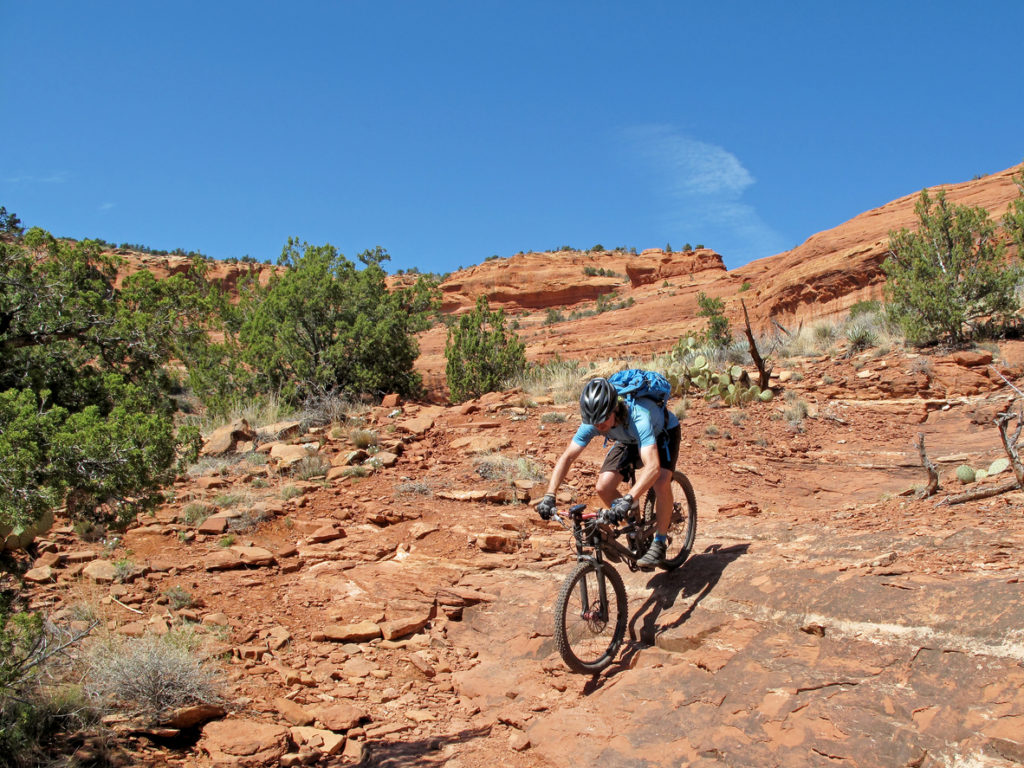 North of Sedona, you'll discover the mighty Oak Creek Canyon, home to natural rock slides and swimming holes and so proud and aware of its dramatic beauty. Even if you're not much into hiking, you can still connect with nature just sitting down at the canyon's mouth and admiring the isolated buttes, menacing pinnacles, and rugged cliffs.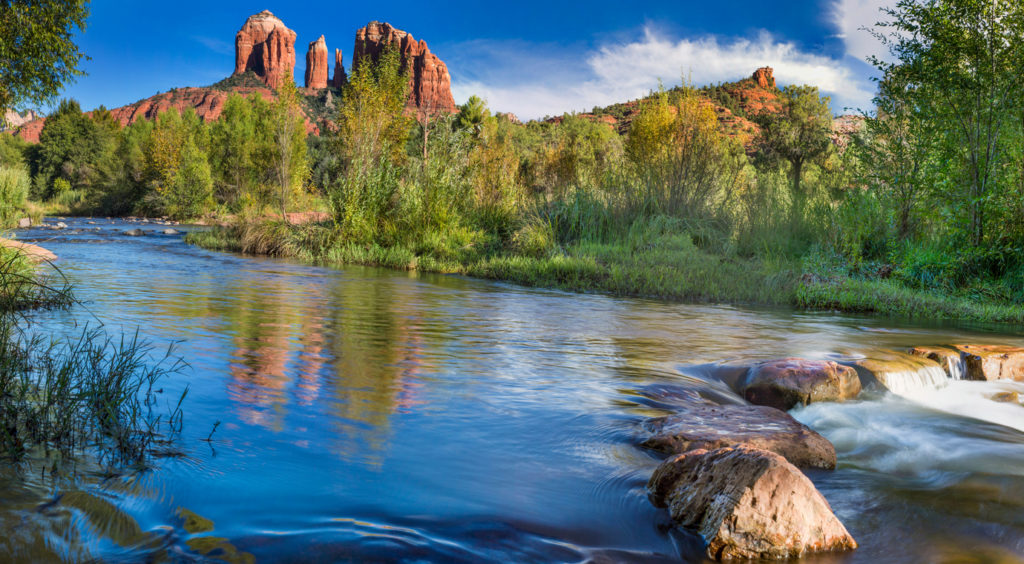 Downtown Sedona is more stylish than most expect but has kept a certain quaint charm that refuses to fell prey to time. The streets are lined with an impressive number of art galleries, as well as wellness boutiques and fine dining venues. The most notable architectural landmark in the city is the Chapel of the Holy Cross, a small church carved into red rock. The Sedona Heritage Museum deserves a few moments of your time, especially if you want to find out more about the local history.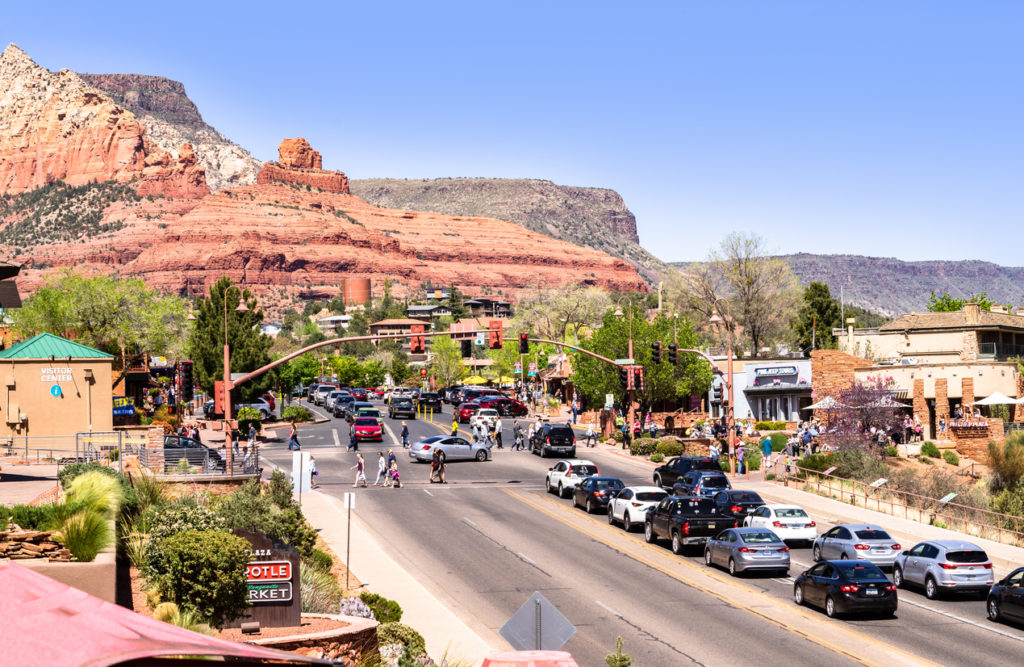 And there are the sunsets! It is worth coming here for the sunsets alone. Each evening, the sunset creates a fantastic light show using as canvas the spectacular red rocks of the land. A great spot to witness this magical show is the Amitabha Stupa Park, home to a Buddhist shrine in west Sedona. 
If you enjoyed this article you may also like: https://www.purevacations.com/adventures-sedona-arizona/