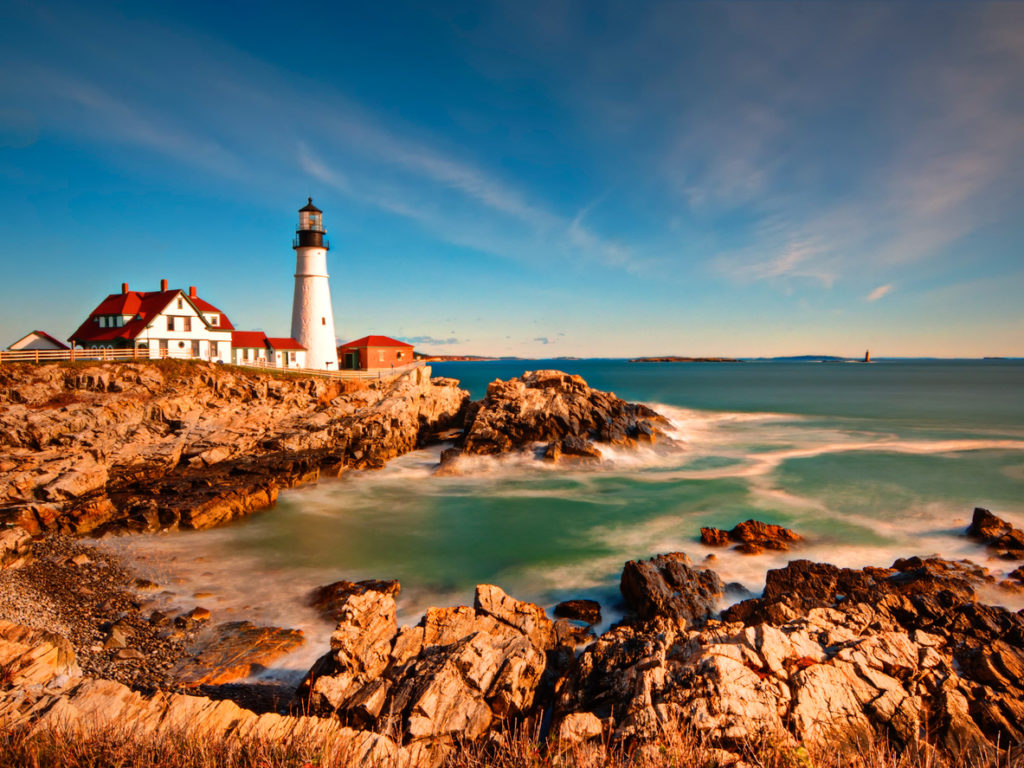 Blessed with four seasons, Maine is an all-year-round destination. While the Southern Coast attracts sun worshippers and water sports enthusiasts, the fall foliage lures romantics and photographers in the Acadia National Park and around the Bigelow Mountains. Winter comes with skiing opportunities at Sugarloaf and Sunday River, and spring dresses the Appalachian Trail in blooms from head to toes.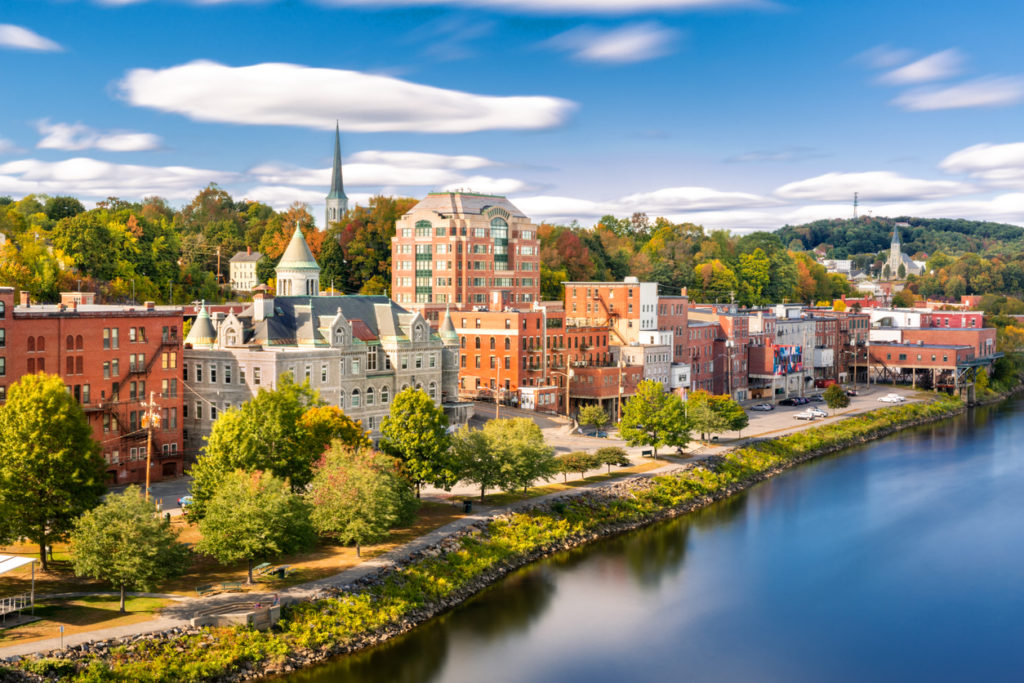 Mammoth moose seem to think they're ruling the land, and the land abounds in natural wonders. Canoeists have a blast paddling at the Northern Forest Canoe Trail, and rafters face class 4 rapids in the Kennebec Gorge. From verdant pine forests and majestic mountains to rugged cliffs and sandy beaches, Maine is a playground for outdoorsy travelers. Many of them meet at the Acadia National Park on Mount Desert Island, the jewel in the state's crown, and the ideal setting for cycling, horse riding, climbing, and hiking on forest trails.
Maine seems to have it all and we haven't even mentioned the mouth-watering fresh lobsters and its culinary sophistication. You can never go wrong with a Maine trip!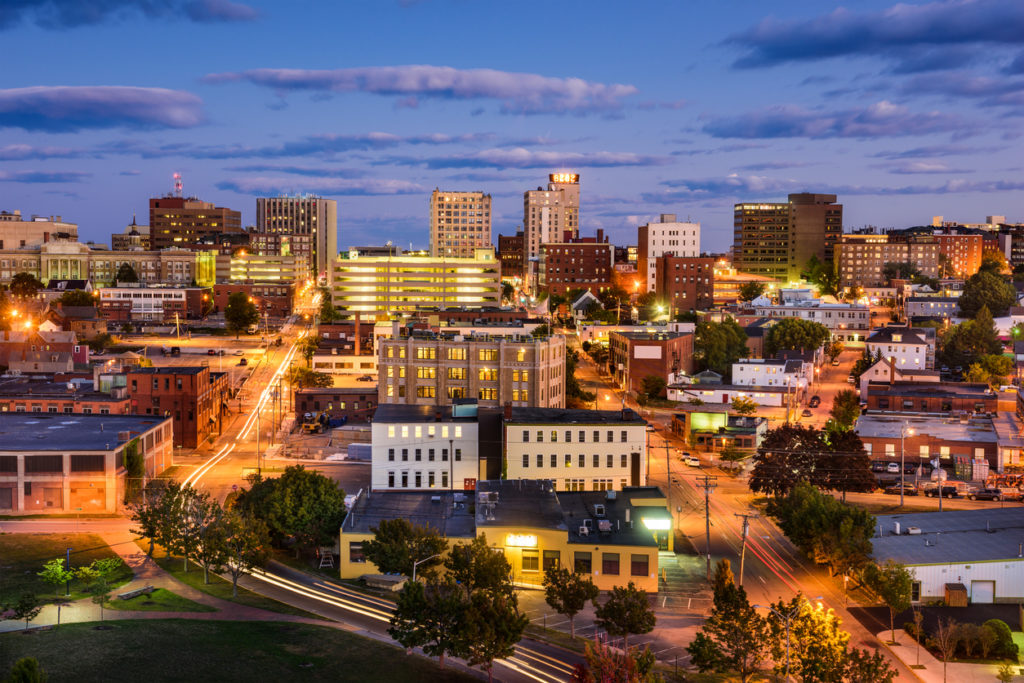 Walk on the cobbled streets of Portland
Maine's main city, Portland is a destination for the bohemians and hip and trendy. Start your tour from Portland's Old Port district, the heart of the city where you can easily spend one day without worrying you'll run out of things to do and see. Stroll the Old Port's cobblestone streets and admire historic buildings and lovely boutiques, visit the art galleries along the way and have a seat at one of the many chic restaurants in Portland.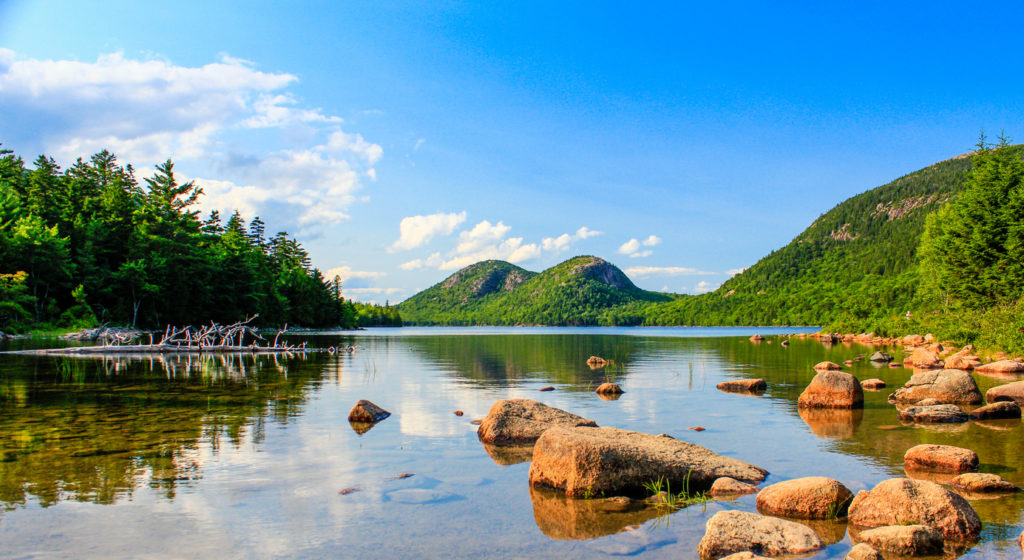 Take a food tour of Portland and don't miss a brewery tour either to discover the city's excellent brewery scene. Don't say no to the lobsters served at Eventide or J's Oyster and, if you have more time on your hands, hop aboard one of the many ferries that depart from the Old Port and visit the Calendar Islands.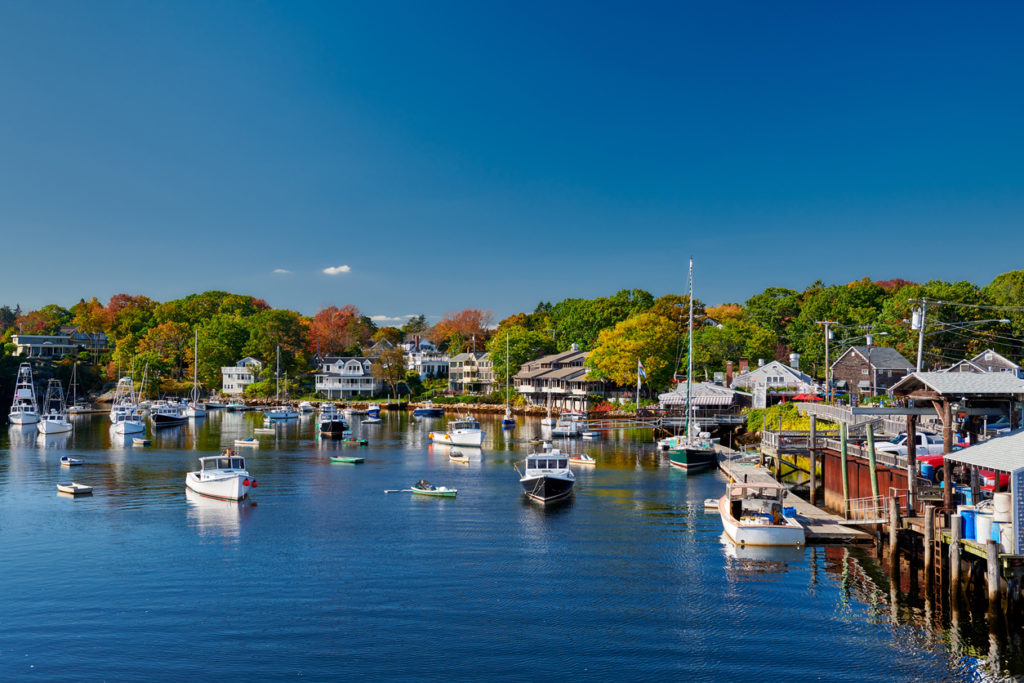 Sunbathe on the coast
With a coastline that stretches for thousands of miles, summers in Maine are hot and fabulous. Framed by granite rocks and windswept pines, Maine's coastline is a picturesque appearance in the American scenery. From craggy cliffs and rocky coves to some of the best beaches in the United States, no sunbather will ever be disappointed with the beaches in Maine. While Kennebunk Beach is a sandy ribbon caressed by calm waters and adorned with superb views, Wells Beach is gorgeous and untamed, a true gem that illustrates the beauty of a traditional New England beach experience. One of the prettiest beaches in Maine has to be Crescent Beach, a stretch of soft sand embellished with saltwater coves, dunes, seagrass, and lots of hiking trails.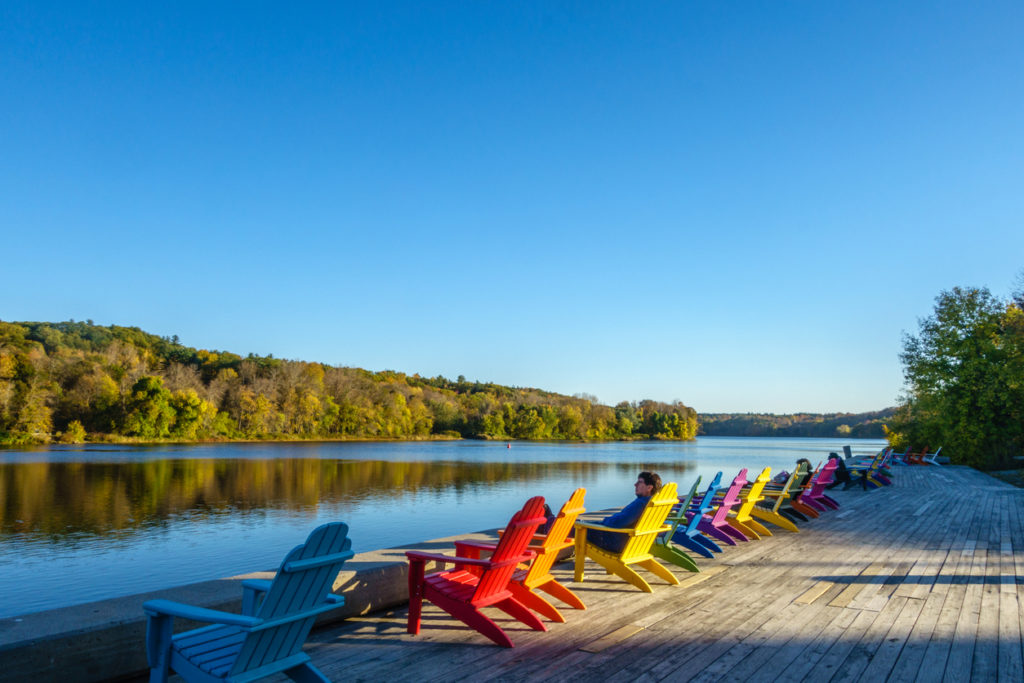 Follow the trails in the Acadia National Park
Home to Maine's only national park, Mount Desert Island, Acadian National Park dazzles with one of the most dramatic and stunning sceneries on the coast. One of the most popular attractions in Maine, this superb destination tempts hikers with scenic hikes along the rocky coastline and a network of old carriage roads that lead to the forests and wildlife of Maine. Biking, camping, canoeing, kayaking, and boating are all great ways to spend your time in the Acadia National Park, as are the nature cruises and whale-watching adventures. Cadillac Mountain, the tallest mountain in the park, awaits hikers on its bald summit to reward them with fabulous views of Frenchman Bay, Bar Harbor, and a cluster of pretty islands.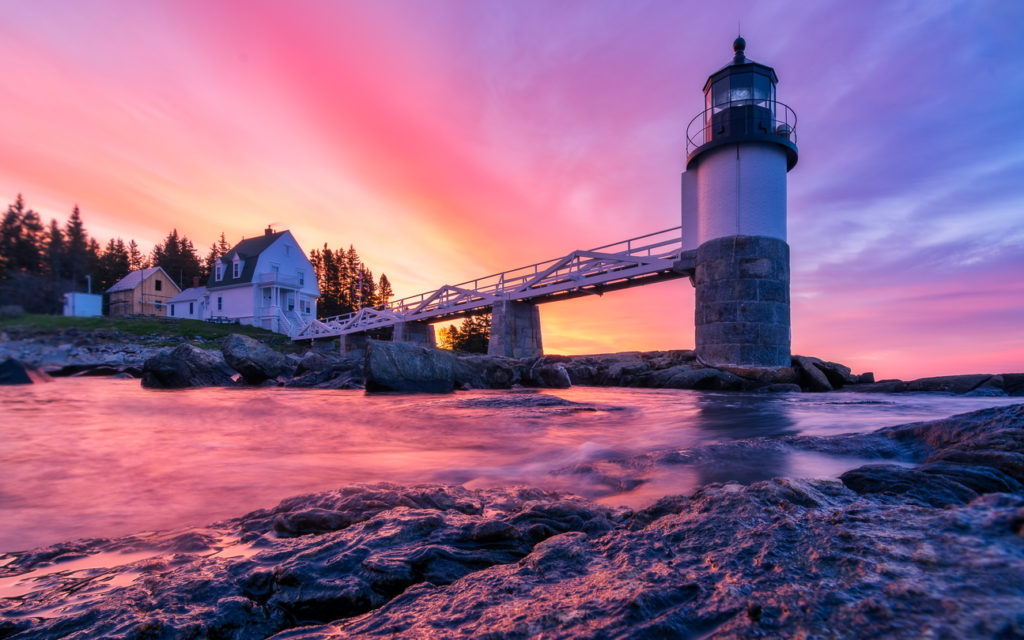 Visit the towns on Mount Desert Island
Mount Desert Island is home to four towns, each with its own charm and attractions. Bar Harbor is the main tourist destination where you'll find plenty of hotels, restaurants, and boutiques, while Mount Desert is more of a haven for the rich and famous. Southwest Harbor is a smaller town, pretty and quaint, and Tremont awaits at the southernmost tip of the island with a peaceful ambiance and a slow-paced rhythm of life.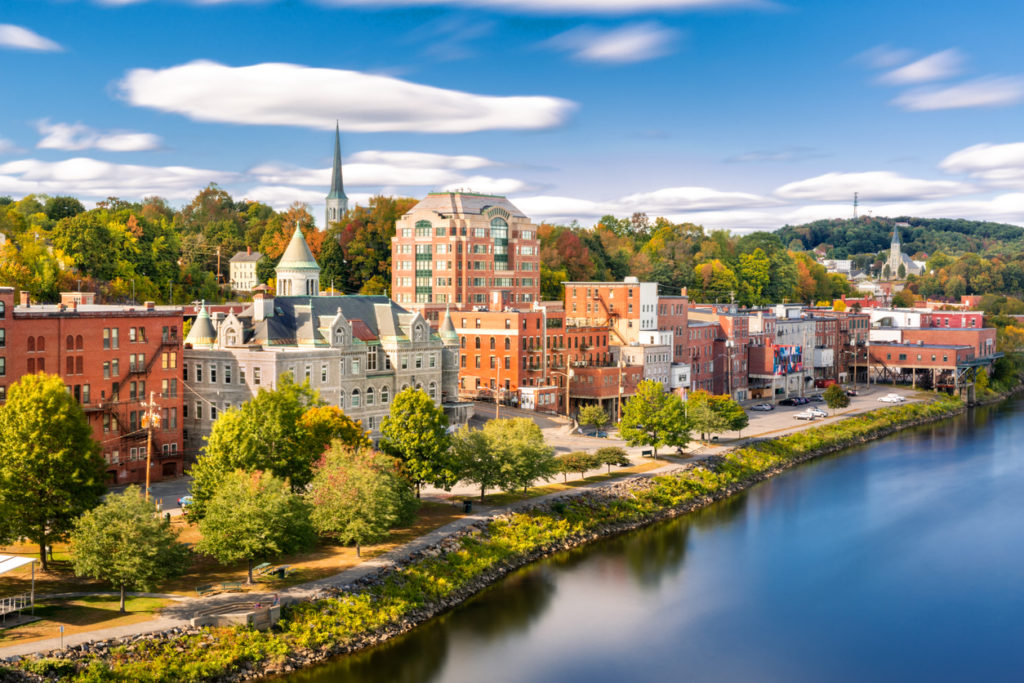 Bar Harbor is known for its lively atmosphere and abundance of accommodation and dining venues, but also for its impeccable starry sky, an extraordinary sight impossible to forget. While you're here don't miss a visit to the Bass Harbor Head, the only lighthouse on the island and one of the most photogenic destinations in Maine.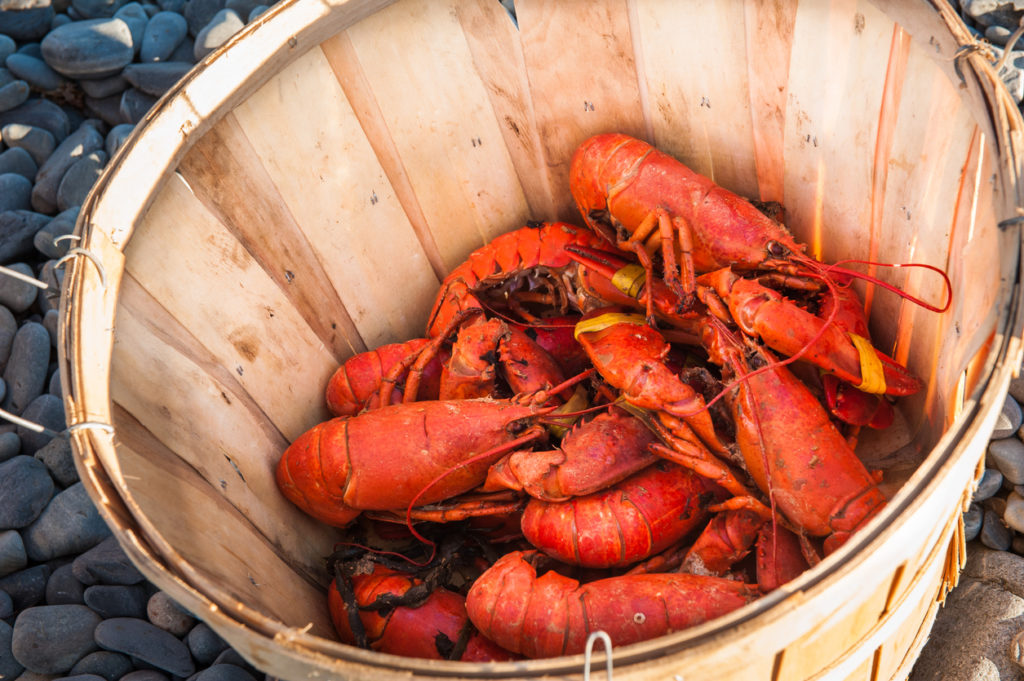 Dine on freshly caught lobster
No Maine trip is ever complete without trying the lobster, the most famous dish in Maine. Whether you pick your lobster roll from a street stall or enjoy it at a restaurant, the amazement is pretty much guaranteed. But Maine's culinary feast doesn't end here. Also, try the delicious New England clam chowder, indulge in soft-shell clams, and savor every piece of a whoopie pie. Blueberry pies are also a must-try, especially since Maine is the largest producer of wild blueberries in the country.