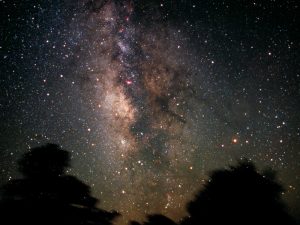 Ever since I was a kid I was fascinated with stars and the Universe. As a matter of fact, one of the reasons why I don't drive at night, besides the fact that I don't have a driving license, is that I get easily distracted by stars and lost myself among them, dreaming with my eyes open and imagining what it would feel like to actually get to see them up close! Well, that's not going to happen soon, unless traveling to space will be as accessible as driving to New Mexico, but a girl can hope.
So, instead of waiting for my rocket to take me to space, I decided to plan a star watching trip to New Mexico. And that was a very wise decision from my part, because the experience was surreal.
It's all about the night skies in New Mexico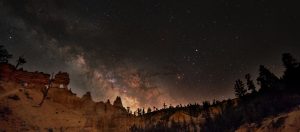 New Mexico's night skies are absolutely breathtaking. There are many dark-sky destination awaiting for travelers from all over the world in these parts. One of the reasons why New Mexico has amazing night skies is because it pretty much doesn't have nothing else going on that could ruin them. Since big industry and transit are practically absent from New Mexico's countryside scenery, the night sky has a blank page to fill in and it does so happily.
Anyone can star gaze in New Mexico, although if you have an advanced degree in astronomy, you will certainly find things to be even more interesting, and it will probably help you to actually know what you are gazing at. However, amateurs like me are very happy with just taking in the shinning and twinkling stars, and awfully proud when they spot the Big Dipper, which the night skies in New Mexico are giving away for free!
To our surprise, the scientists with advanced degrees don't want to hold all the secrets of the night skies to themselves, so they were more than happy to share them with us. For the first night, we booked a tour at the Astronomy Adventures' main site, situated about 15 miles south of Santa Fe. Once we got there, we waited for the night sky's wonders to unveil to us through a 20-inch reflector telescope.
We were a small group, so each of us had plenty of time to take in the breathtaking night sky. At first, the sky was still holding tight to its tones of blue. I love how the sky looks like right before he says his final good byes to day, and goes into an indigo mood. Then, around the horizon, we could see only ribbons of pale light. The night came soon, and the stars appeared one by one, graciously and nonchalantly. But we got to see more than stars. All sort of objects appeared on the night sky of New Mexico. There were nebulae and supernova remnants, star clusters and even planets. We got to admire color views and nothing got more "Wows" than the rings of Saturn.
Wherever you go, the stars will follow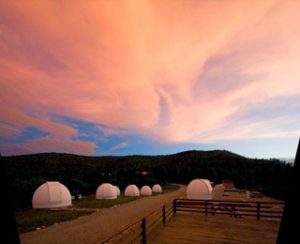 But this was only one of our stops during the star watching adventure in New Mexico. We also headed to Chaco Canyon National Park. We rented a car and drove there (not me!) to capture one of the most praised night skies in New Mexico. We weren't disappointed! The night sky here is absolutely incredible, and darker than any other night sky I ever had the chance to see before. The park is home to many Puebloan ruins which add to the mysteries of the starry sky, especially since they have been built to honor certain celestial events.
Another stop on our star gazing map was The Very Large Array, an observatory where self-guided tours allow you to take as much time as you like to dip into the dark world of the Milky Way. The site is located 50 miles of Socorro and offers access to a VLA telescope. We loved that we were welcomed with a film narrated by Jodie Foster describing both radio astronomy and the telescope, and that we got to gaze at stars for as long as we wanted.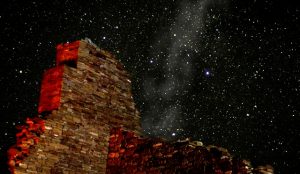 One of the places we loved most was Casitas de Gila, a bed & breakfast destination with a beautiful night sky as main facility! It was the perfect setting for star gazers like us, especially since each casita on the site came with a spotting scope and star charts. Some of the guests there had brought their own equipment, but since we were only amateurs, we decided we would go with the night sky tour offered by the host, a beautiful experience that allowed us to gaze at stars through a 10-inch reflecting telescope. Casitas de Gila is situated 30 miles from Silver City, in one of the less light polluted regions in the country. That's why we had the chance to admire a mesmerizing star spectacle with guest appearance from the Man on the Moon, moons of Jupiter and a few other planets, as well as the Andromeda Galaxy and the Beehive Star. And we actually saw these without any telescope. Just with the naked eye!
After our star gazing adventure in New Mexico, I am absolutely, 100% sure aliens exist! It would be such a shame for all this magnificent, breathtaking, phenomenal Universe to go to waste. There is nothing more beautiful in the world than embracing the greatness of the night sky, and New Mexico creates the perfect setting for this.