Since my last article revolved around the delights of Salt Lake City and since December is coming, I thought it's the perfect time to move my muses about 51 miles south of Salt Lake City – more exactly, to Sundance Mountain Resort.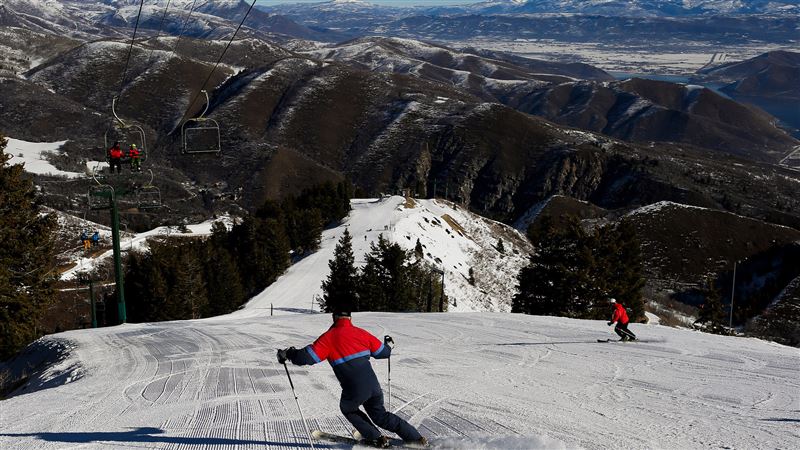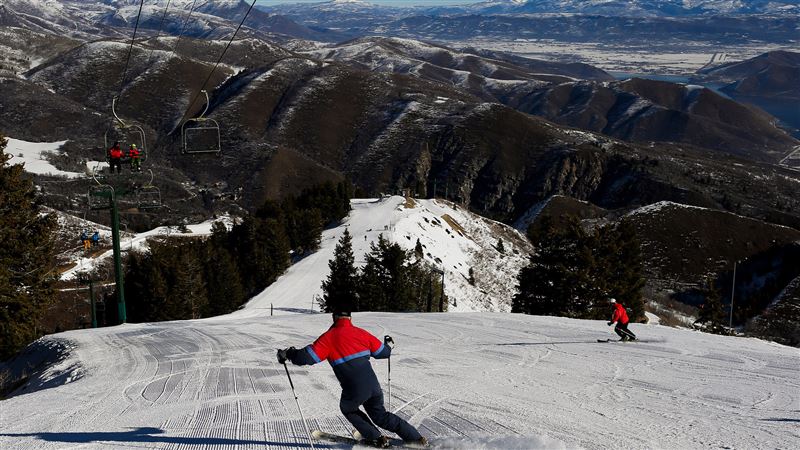 Why Sundance? Because I love winter, skiing and less crowded mountain resorts. This resort is Robert Redford's dream come true, its own creation, and I thank him for dreaming about more than just expensive cars, luxury villas and beautiful women, like the average Hollywood superstars.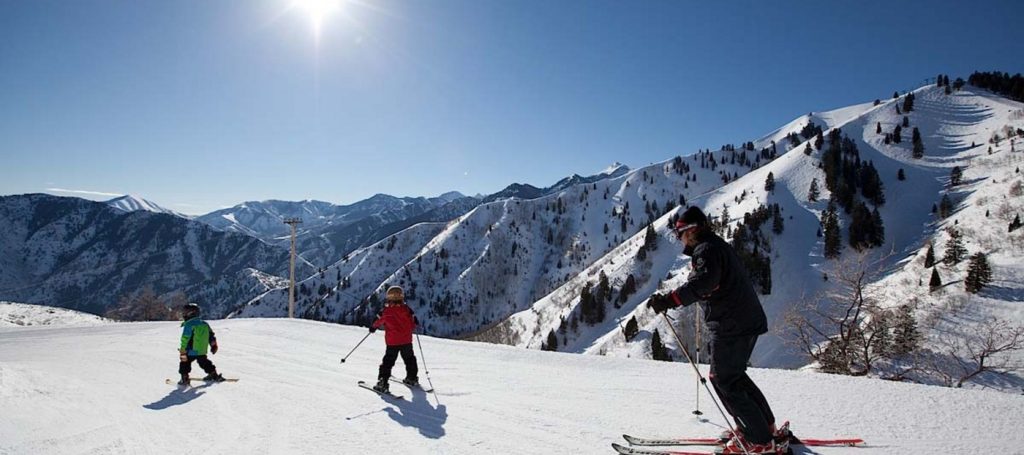 The scenery and atmosphere
When December comes, Sundance becomes a winter paradise for people who love skiing, snowboarding, snowshoeing and winter ziptouring. To better picture what's winter like in Sundance, imagine a sapphire sky and bright stars shining over the 12,000 feet Mt. Timpanogos, while you only hear the cries of red-tailed hawks circling over the slopes – don't worry, they won't hurt you! Oh, this perfect alpine scenery in Provo Canyon is an idyllic setting for those who love both skiing and relaxing in nature.
It's true that Sundance Mountain Resort, which covers about 5000 acres of wilderness, is less crowded than the popular mountain resorts you're used to, but this doesn't mean it lacks the facilities and comfort provided by them. On the contrary! This resort is the perfect combination between luxury and affordability. In other words, you don't need to be rich to enjoy the perfect slopes that await here.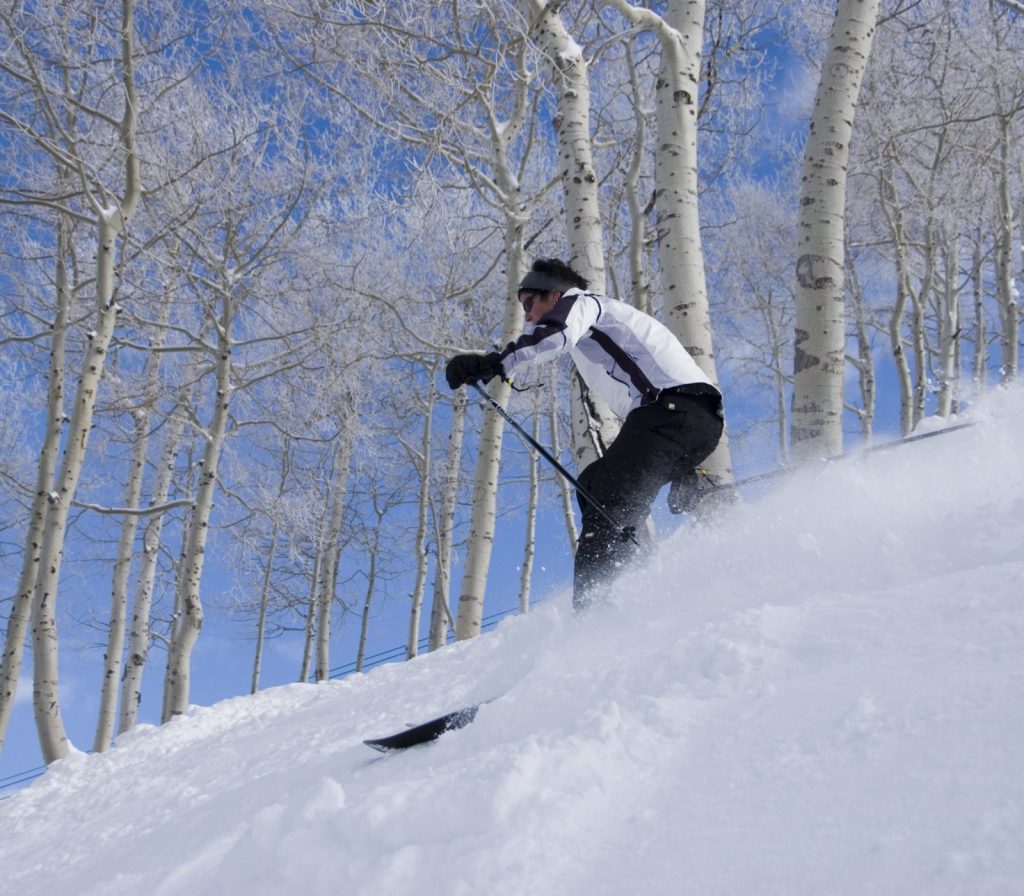 Sundance Mountain Resort is dominated by a rustic simplicity with a touch of decadence, and this makes it different, unique and so dear to my heart. You can find affordable both cottage suites and luxury mountain chalets, but they all have these three features in common: handmade furniture, rustic ambiance and Native American blankets. I stayed in a Sundance suite and felt like a Hollywoodian diva, with my private fireplace and beautiful deck waiting to be enjoyed every day.
On the slopes
The slopes have enough space for both day skiers on a budget and international tourists who come here to enjoy the extravagance part. And you can still feel like you're alone in this fairy tale scenery, despite the presence of other skiers, because this is the magic of Sundance in the winter. I really loved how the afternoon sun embraced me, while I rested for a few moments, far away from the crowds, just taking in the fresh air and…silence.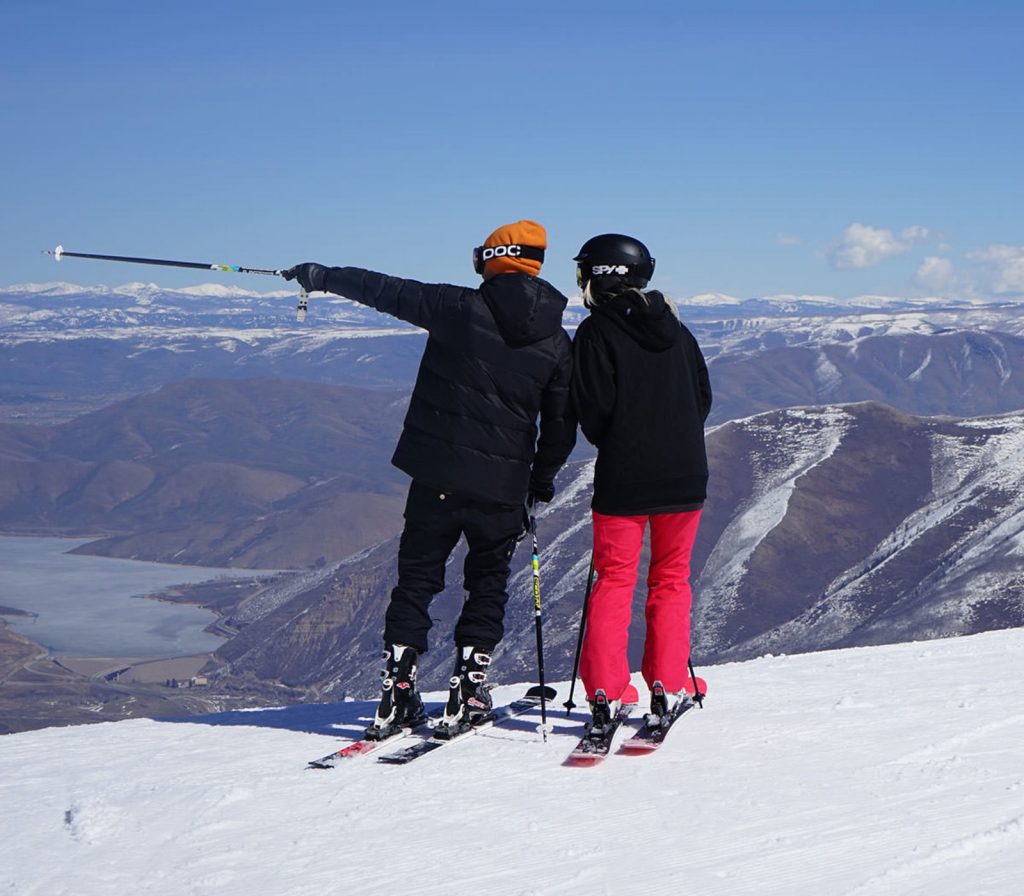 I tested both day and night skiing and found the slopes to be perfect, well-groomed and thrilling. I am not an expert, but I am not a beginner also. I am something in between, so I found the Home Base Skiing and its certified instructors to be exactly what I needed to improve my technique. I'm still not an expert skier, but I have a few tricks up my sleeve now, thanks to them.
There are only four lifts in Sundance, and one of them is a rope tow, but somehow I never stood in line longer than my patience could have endured, and I never saw the slopes congested. So, if you have little patience and you need your space to show off your skiing moves, Sundance might be just the place you're looking for. The 45 runs designed for all levels of skiing aptitudes have everything you need to enjoy your skiing adventure. Yes, there are the steep wide-open bowls too, as well as the demanding chutes for the experts out there.
If you're into freestyling on the slopes (I am definitely not), the resort has the Sundance Terrain Park perfect for skiers and snowboarders that want to experience its freestyle features.
Travelers who come for the first time in Sundance should definitely take part at one of the Host Tours, perfect for getting to know the mountain and resort. The tour is free, so even better for travelers on a budget!
Après-ski fun
When it comes to Sundance's après-ski activities, most things happen at the award-winning Tree Room, for those with a generous budget, and Foundry Grill, a more casual eatery that serves indeed "brunches to die for", as noted by Zagat. However, don't think that guests are treated differently, according to their budgets. Only the attitude counts in Sundance and this means that you will feel lovely if you're friendly, open-minded, relaxed and looking to have a good time. Both restaurants are situated in the same building, where you can also find the Sundance General Store.
However, the attraction of the après-ski scene is definitely the Owl Bar, the place where you can admire the Rosewood bar, frequented back in the 1890s by Butch Cassidy's gang. If you know its story, then yes!, the bar has been moved here from Wyoming.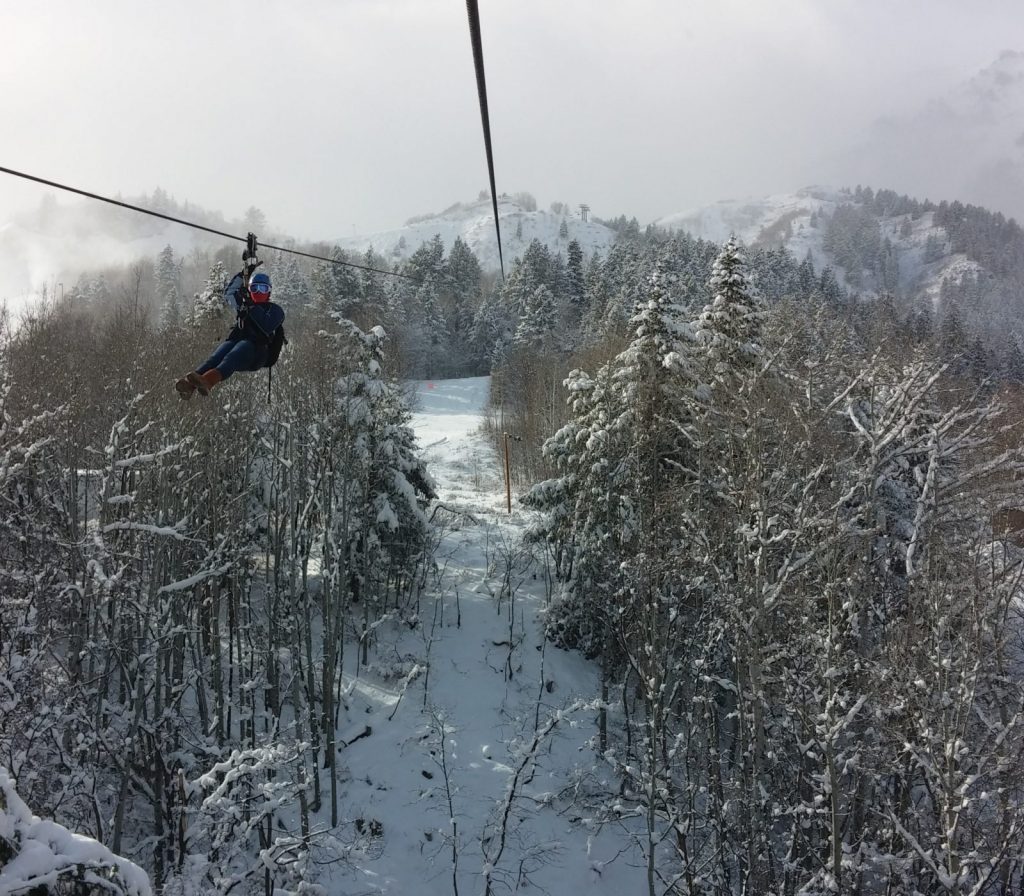 Bonus!
Sundance Mountain Resort prides itself on having the longest zipline in Utah, which has a vertical drop of 2100 feet. While I didn't have the…courage to experience it, this doesn't mean you should pass this amazing opportunity to admire the breathtaking views (so I've heard!) of the mountain.
As you can see, this mesmerizing ski area is truly a hidden gem for skiers and other winter sports lovers, a serene mountain resort that doesn't want to make a fuss about its perfection. Nevertheless, it is perfect and ready to welcome you this winter season, starting early December.