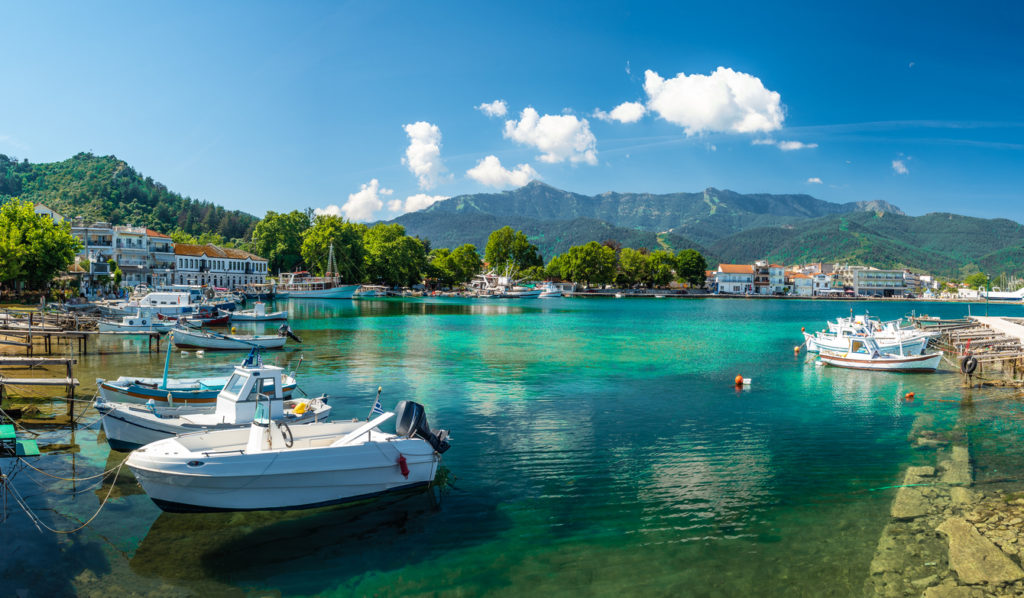 Thassos "Emerald Island" of Greece is one of the most popular Greek islands. Situated in the Kavala Gulf, the island is accessible by both water and air, making it easy for tourists to be enjoying Thassos on a budget. A mountainous island blessed with superb beaches, Thassos impresses with over 100 km of road, beautiful landscapes, and delicious food. Everybody feels at ease in Thassos, a Greek paradise that creates an idyllic setting for romantic vacations, fun family trips, and adventurous group escapades.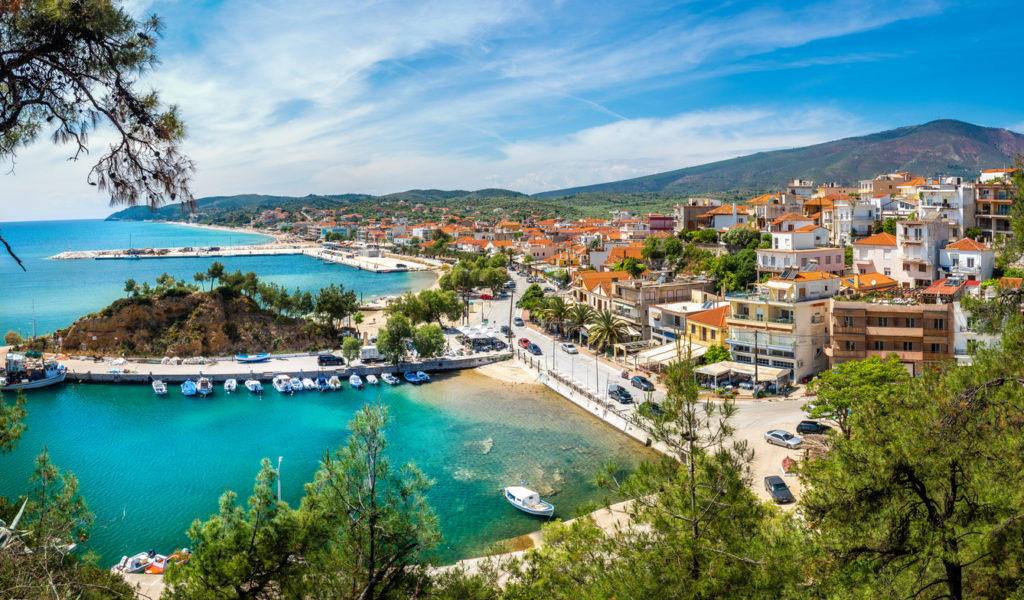 The towns and villages of Thassos
Thassos is home to 22 coastal and mountain villages, picturesque settlements ready to introduce you to the authentic Greek lifestyle and cuisine. The northern coast of the island is dominated by the presence of the beautiful Thassos Town (Limenas). This is usually the starting point for exploring the island, a modern city that combines modern buildings with ancient ruins.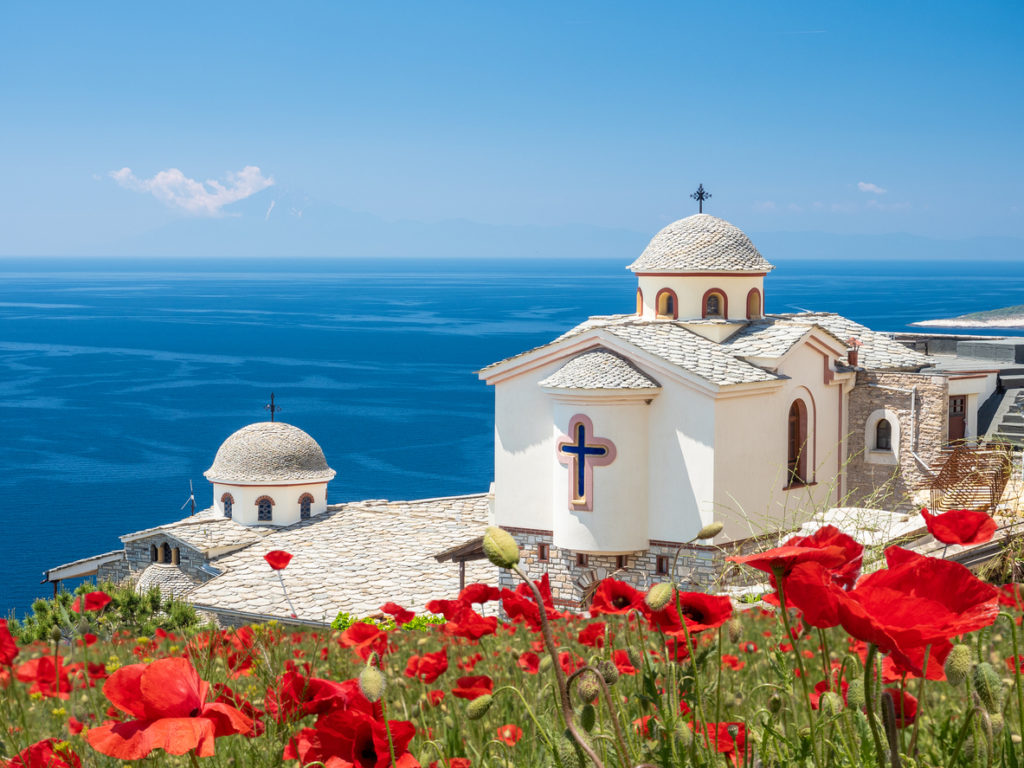 However, if you want to discover the picturesque settlements of Thassos, you should visit Theologos. One of the prettiest villages in Thassos, Theologos captures all that is beautiful and traditional on the Greek island. With cobblestone streets lined with pretty houses and imposing mansions, adorned with an explosion of purple and pink flowers, the village is renowned for its architecture and bohemian ambiance. You'll find cozy tavernas that serve delicious Greek food, cafes, bars, and rooms for rent.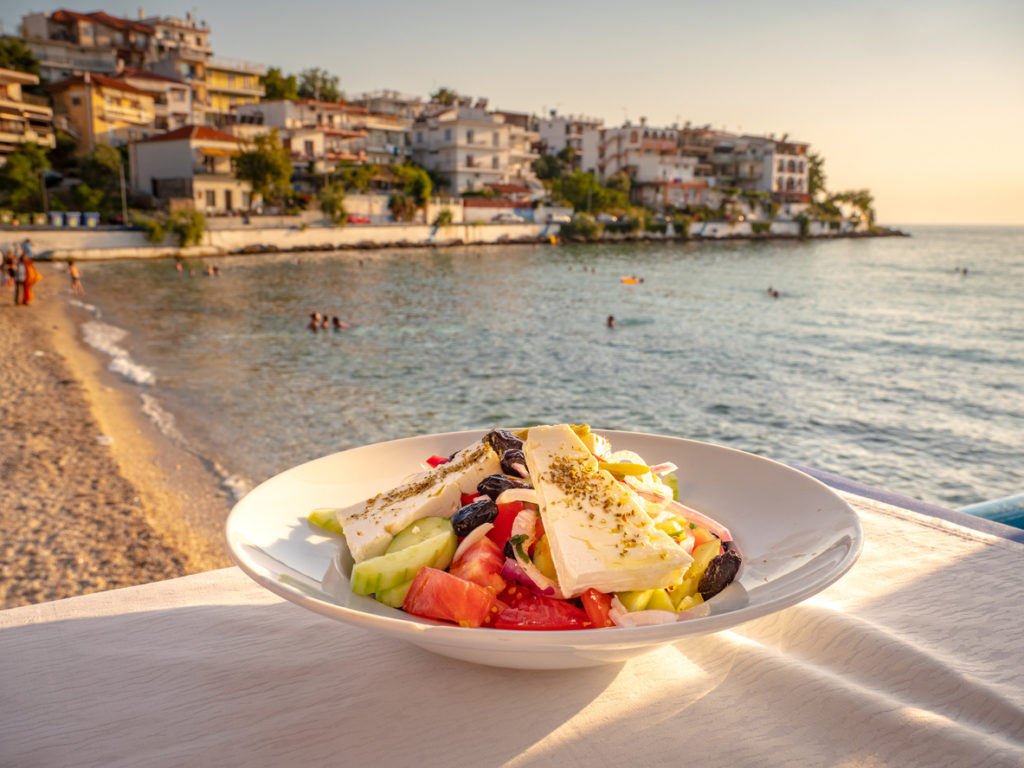 The second biggest town on the island, Limenaria combines the atmosphere of a modern resort with the charm of a traditional Greek town. While the port is invaded by fishing boats and yachts, the land is filled with traditional restaurants, tavernas, cafes, and bars. Do try the fish specialties, and never say no to a Greek salad or a Tzatziki sauce. Limenaria is a lively resort that boasts beautiful architecture dating back to the 19th century, as well as neoclassical buildings.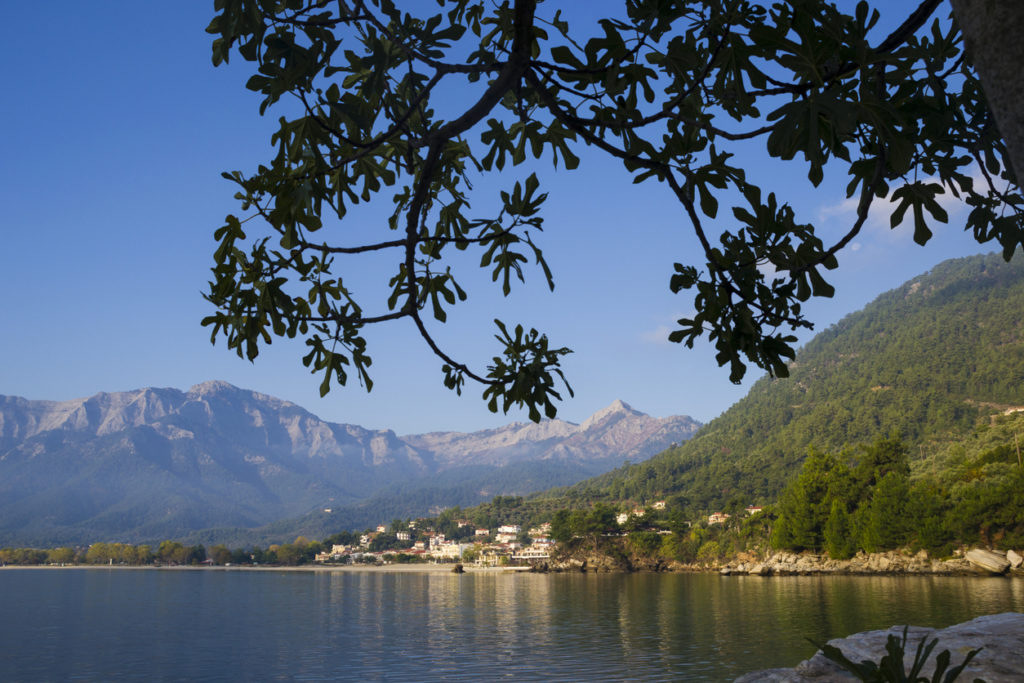 If you want to explore a mountainous village, Potamia awaits only 10 km south-east of Thassos Town. Built on the slopes of Mount Ypsarion, the village is dressed from head to toe in lush vegetation and offers sublime views of the island. Expect to find quaint old houses surrounded by stoned walls, as well as plenty of cafes and tavernas to pamper your taste buds.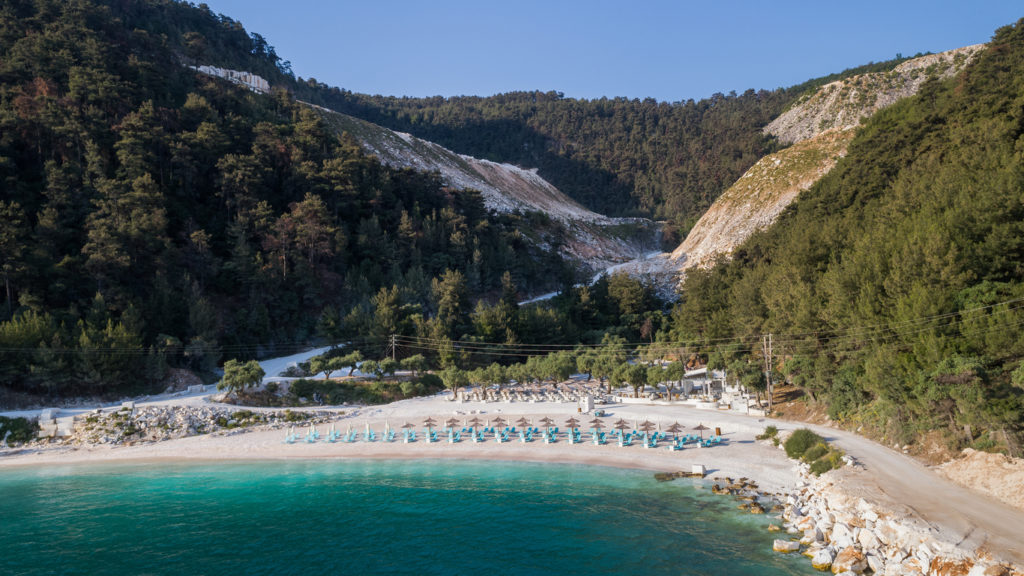 The beaches of Thassos
The beaches of Thassos are undoubtedly the number one attraction of the island. Some of the most beautiful beaches in Greece await on the shores of Thassos, so there's no surprise that summer is the busiest season of all.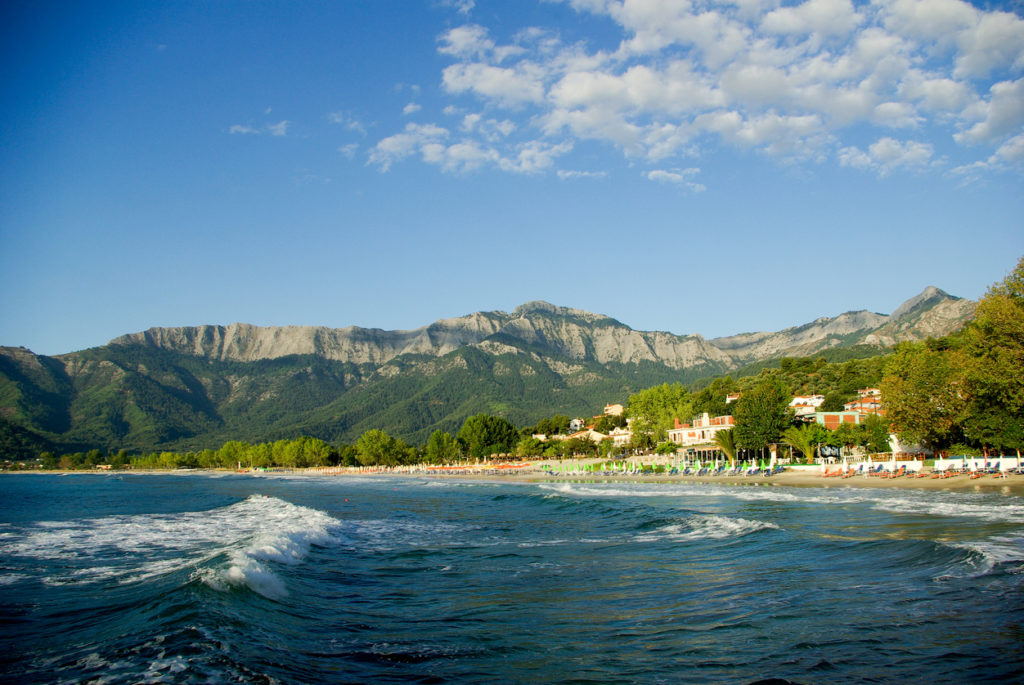 The most popular beach in Thassos is Golden Beach, a 1 kilometer-ribbon of powdery sand. Despite its popularity, the beach is rarely crowded and creates the perfect setting for long days spent in the sun. Framed by mountains and blessed with shallow, blue waters, Golden Beach stretches between the resorts of Skala Panagias and Skala Potamias.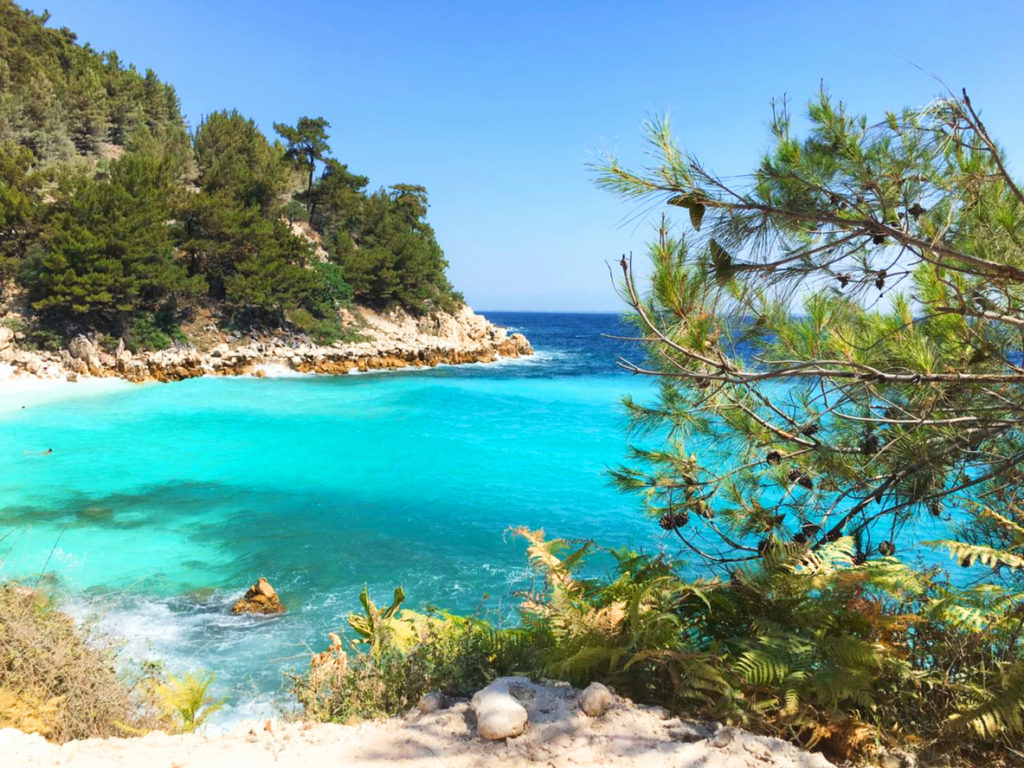 Another renowned beach, Paradise Beach is well-deserving of its name. Ideal for swimming and resembling an exotic paradise, this stretch of fine white sand is caressed by azure waters and surrounded by lush greenery. Situated close to the village of Kinira, Paradise Beach becomes a great windsurfing destination as soon as the wind decides to visit the area.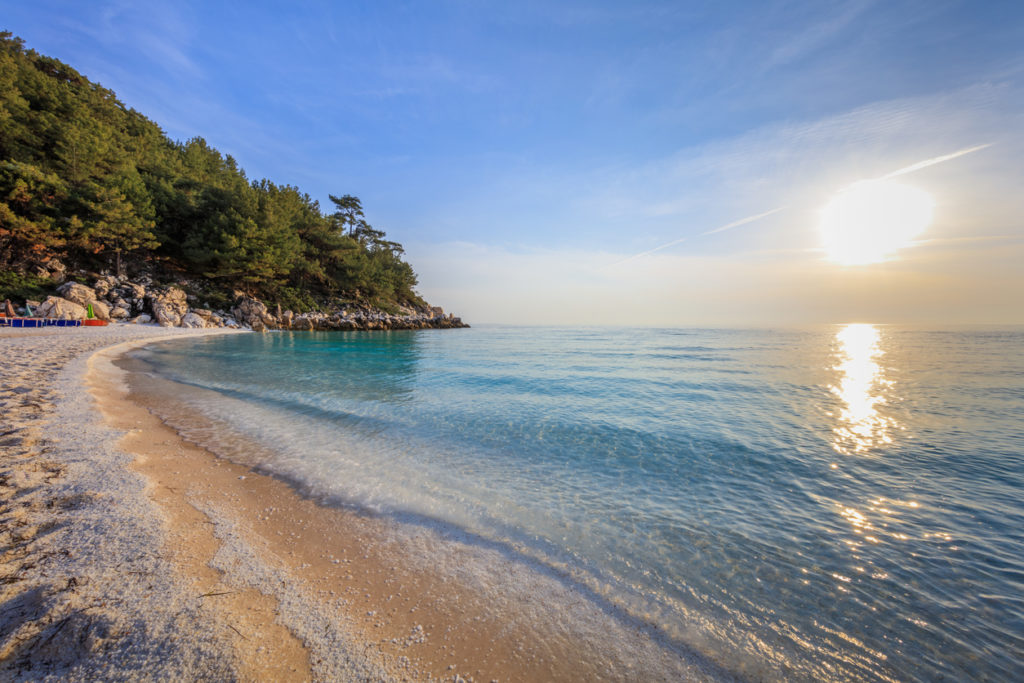 One of the most beautiful beaches in Thassos, Marble Beach surprises visitors with its lack of sand and abundance of petite marble stones. However, the surprise is truly pleasant! You'll discover a spectacular contrast between the marble that glitters in the sun and the hypnotic crystalline water.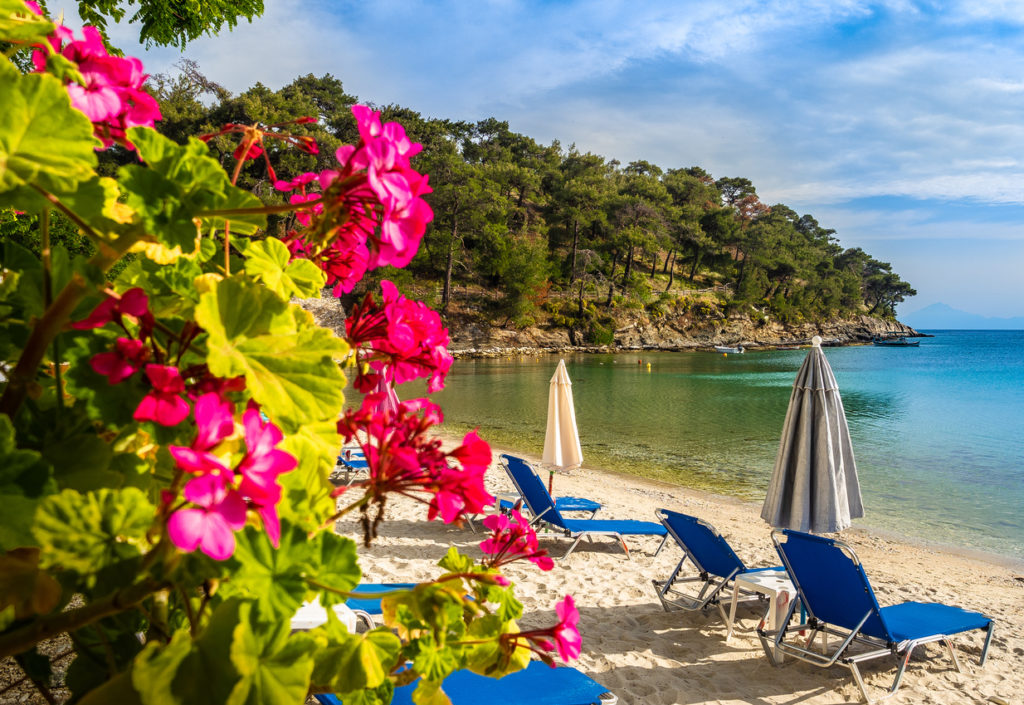 Another pebbly beach, yet beloved by tourists, Alyki Beach is situated about 30 km south of Thassos Town. Despite its small size, Alyki is one of the most visited beaches on the island, especially by families with kids. The setting is picturesque and dotted with pine trees and olive trees, and the white sand and crystal waters invite to quality family time.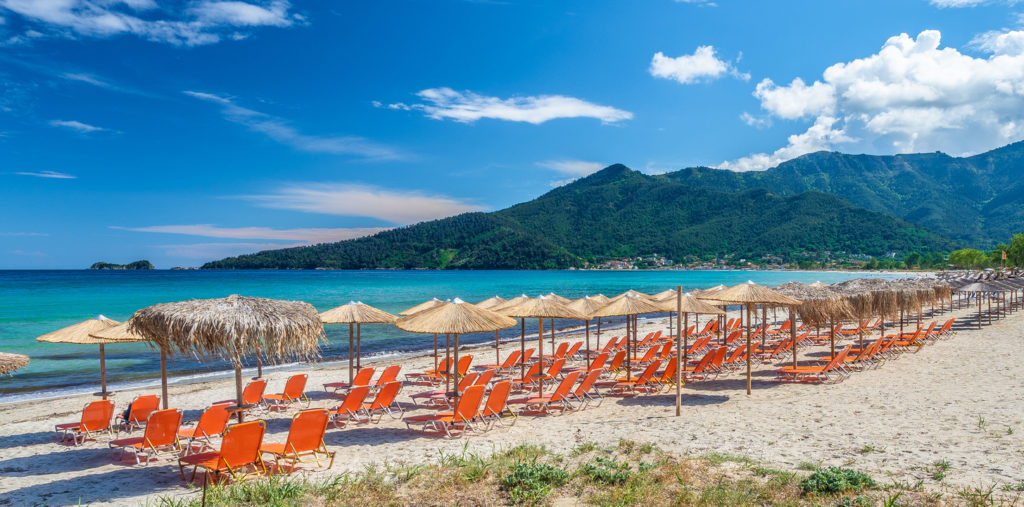 If you don't mind crowded beaches, Potos Beach will be the perfect setting for a fun summer vacation in Thassos. A beautiful and popular coastal resort, Potos is remarkable due to its tourist infrastructure and has a gorgeous beach adorned with pine trees and lush vegetation. The beach provides umbrellas and sun loungers, as well as plenty of water sports facilities.