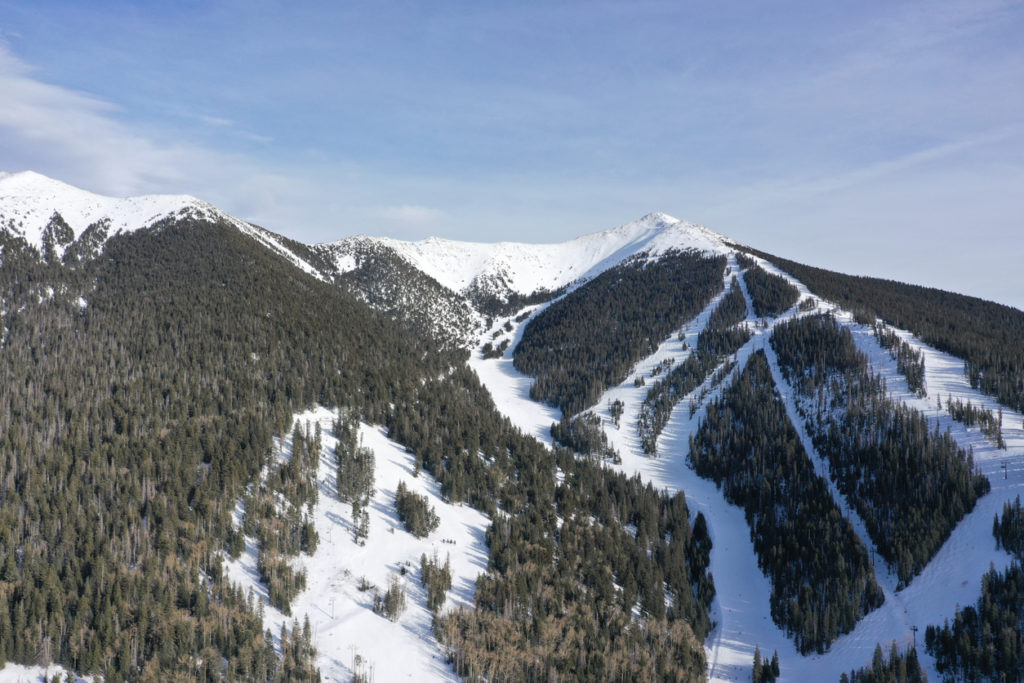 Not many people associate skiing in Arizona. There's the Grand Canyon…and the desert. There's canoeing down the Grand Canyon, rafting the Colorado River, and hiking in Sedona. But where are the slopes? And the après-ski? Oh, you'll find them! And you will love them! Arizona has 30 miles of ski trails.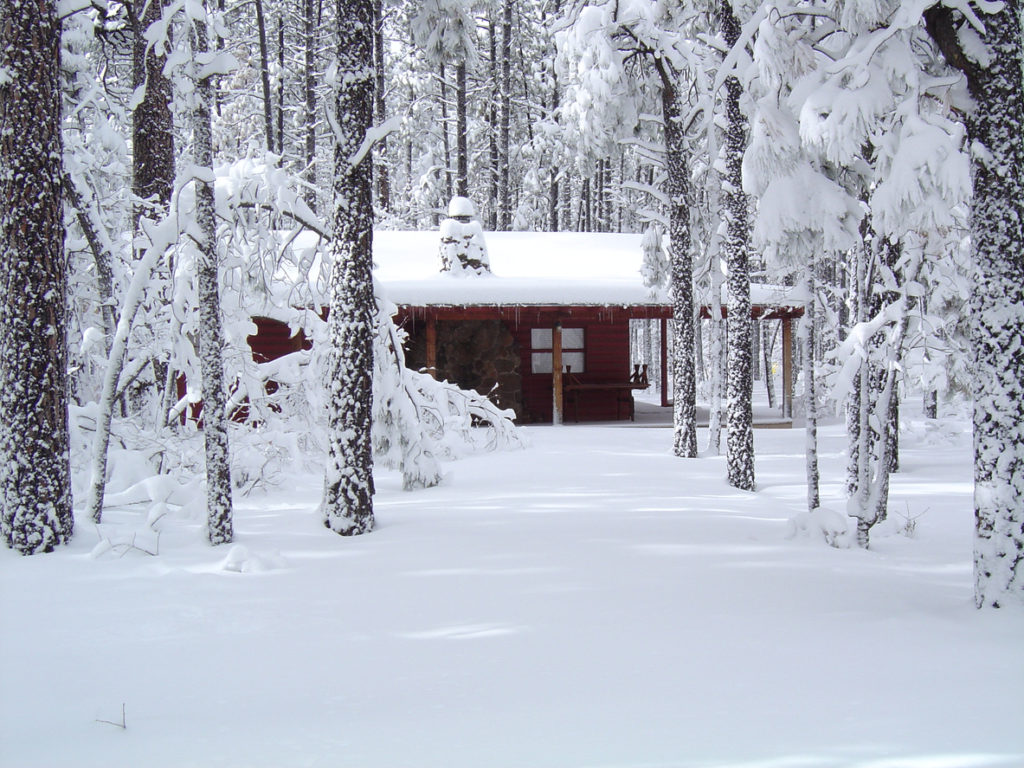 The ski resorts in Arizona may not be as famous and glamorous as Aspen and other ski resorts in the US, but they provide a beautiful backdrop for some memorable winter fun, and what a bonus to say you have been skiing in Arizona.
Arizona Snowbowl
The most popular ski resort in Arizona has to be Arizona Snowbowl. The resort boasts 20 miles of slopes and is visited for its good snow and infinite terrain. Moreover, this is the place where you can ski on the slope of a volcano! It also is the highest ski resort in the state awaiting for skiers at an altitude of 3,505 meters. The view from the top of Mount Humphreys will take your breath way unveiling lovely high plains and beautiful volcanoes.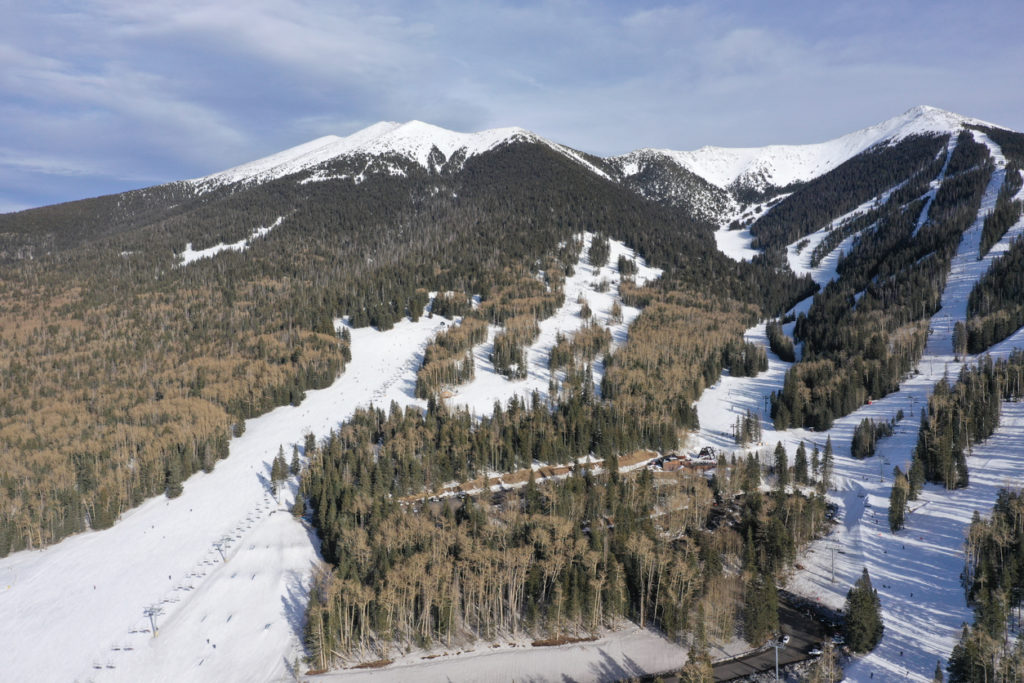 Although it operates since 1938, the resort is continuously modernized. Its newest addition is a new chairlift designed for six persons. You'll find trails for all levels of experience. While beginners and families with kids prefer to spend their days on the slope of Hart Prairie, adventurous skiers can be found hopping on board the Agassiz Chair. The chair takes them to the bowl area and several glades.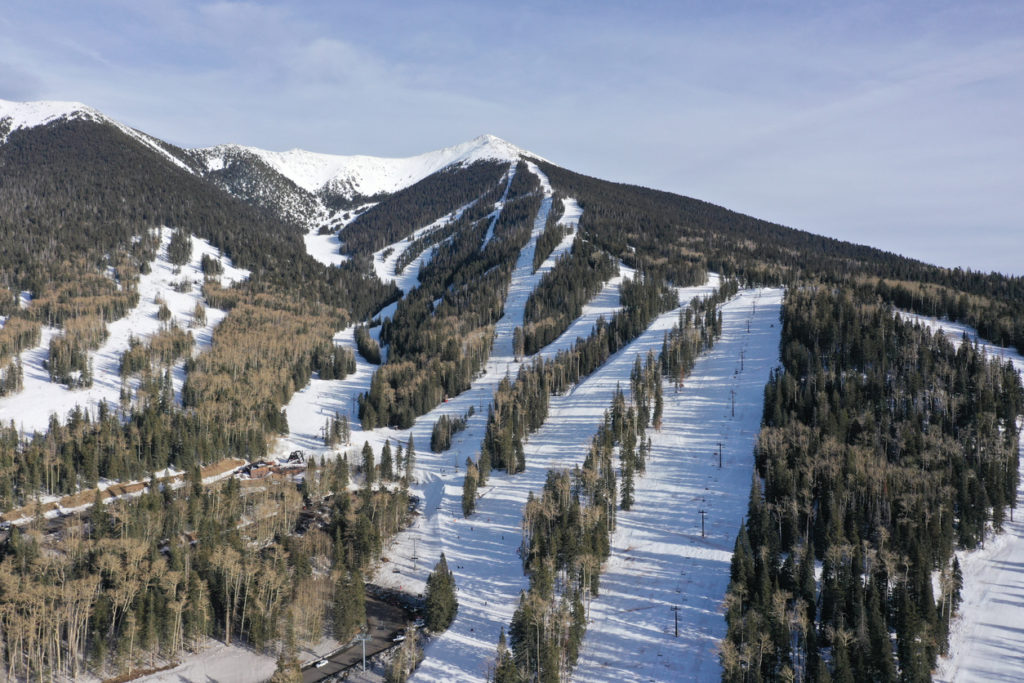 Almost every day is a sunny day when skiing in Arizona Snowbowl, so don't be surprised to always find crowds on the resort's four terrains. They all come here to enjoy the slopes and humps and bumps for almost half of the price practiced by the big resorts. Less than 30 minutes away from Arizona Snowbowl, you'll find Flagstaff, a charming college town. The atmosphere is lively and youthful in Flagstaff, and the downtown boasts great bed and breakfasts and lovely restaurants, as well as interesting attractions.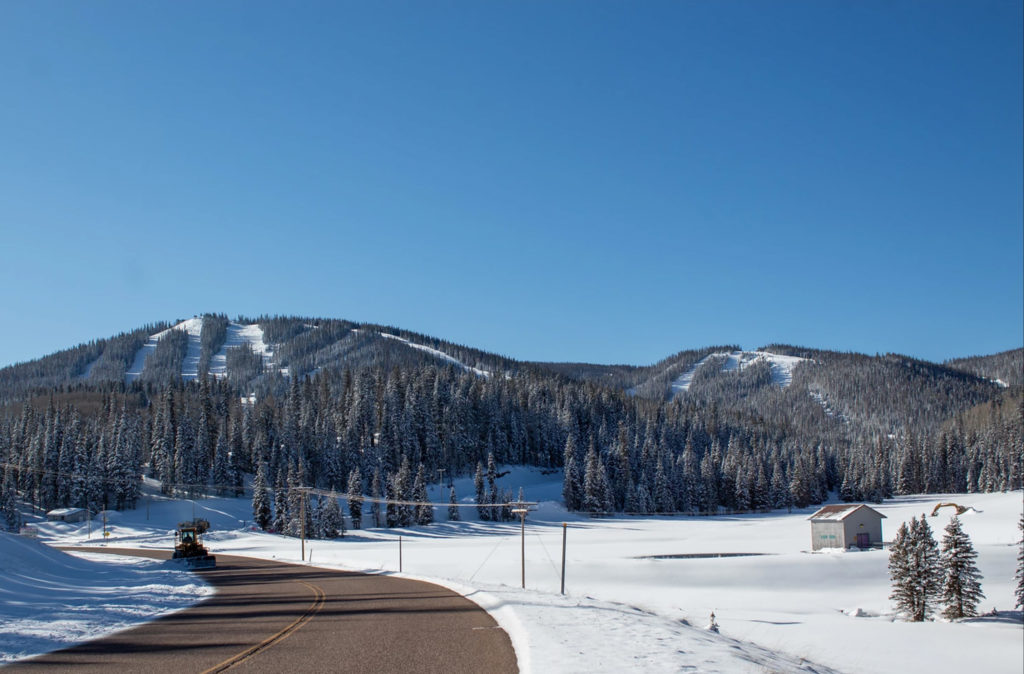 Sunrise Ski Resort
The largest ski resort in Arizona, Sunrise is nestled up high in the White Mountains, at an altitude of 2,804 meters. When you'll get atop the lift-serviced area, you'll reach an altitude of 3,352 meters and find tons of snow for a magical ski day. Sunrise is situated close to the New Mexico border and welcomes skiers with 69 runs. It encapsulates three peaks – Apache Peak, Sunrise Peak, and Cyclone Circle. Each with its own personality and share of fun winter activities.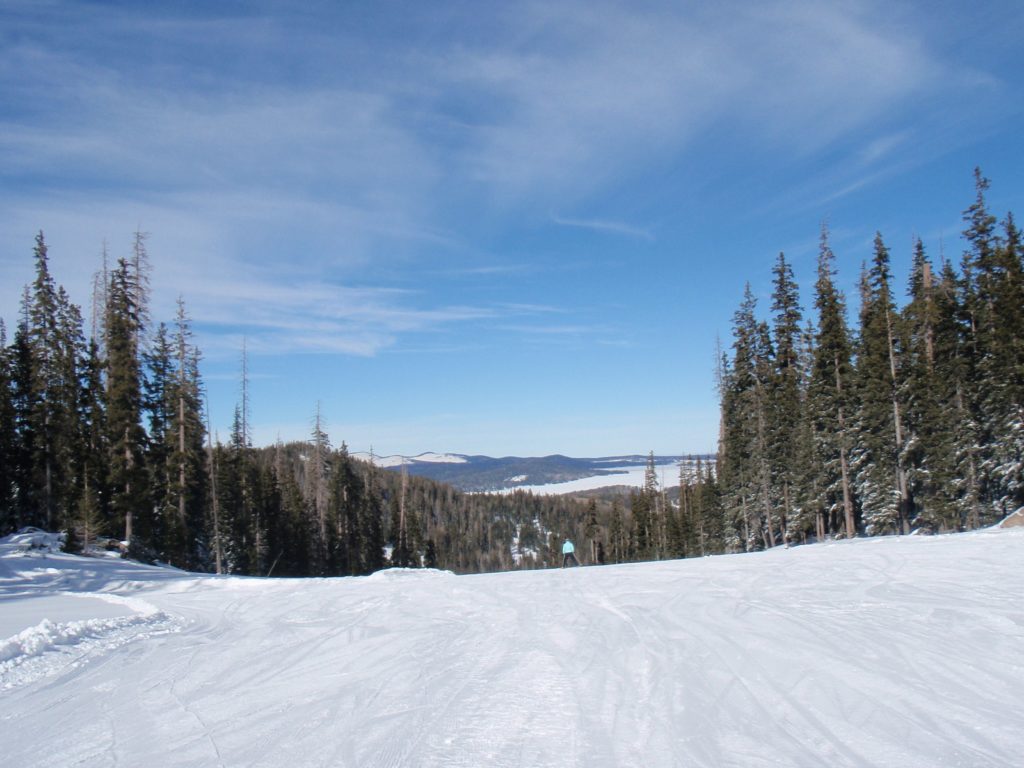 Eight lifts will take you on groomed runs. The beginner and intermediate skiers will have a blast on the Apache Peak and Sunrise Peak, while courageous skiers will be chasing the diamond runs that adorn the Cyclone Circle. And if Mother Nature refuses to shower the slopes with snow, the new 10 automated snow guns will always save the ski day.
Mount Lemmon Ski Valley
Staying in Tucson, skiing in Arizona is an option? You're just a stone throw away from a fabulous ski day on Mount Lemmon. The southernmost ski resort in the country, Mount Lemmon Ski Valley will take your breath away with 22 ski trails that offer superb views of…the desert! The skiing area spreads across 200 acres and delights skiers with a 290-meter vertical drop. Expect gentle slopes and the perfect terrain for learning the art of skiing. If you're lucky and a storm has visited the resort, you will discover plenty of snow that creates a winter wonderland in its own right.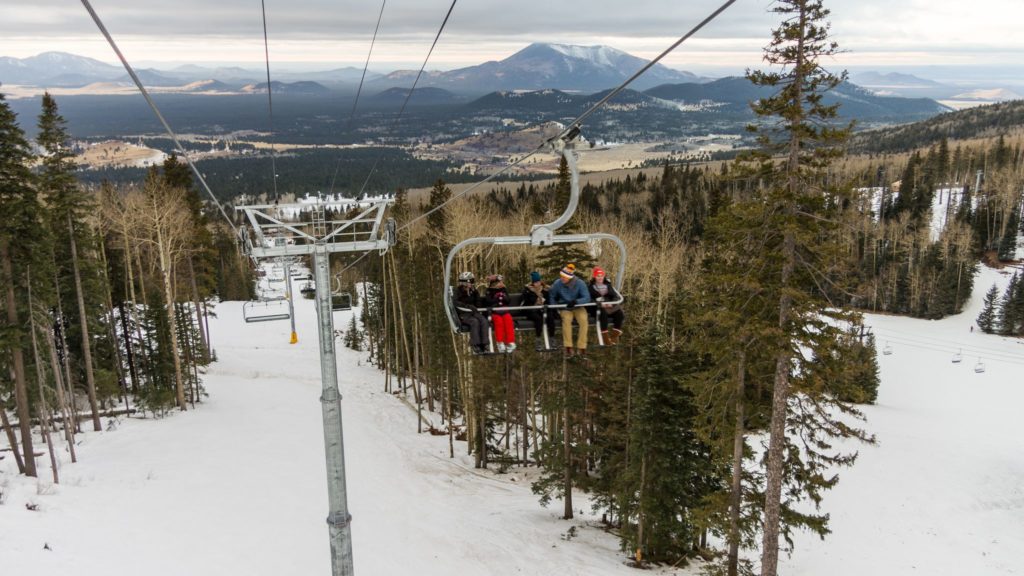 The resort is served by two double chairlifts and the popular Iron Door restaurant that offers delicious food and lovely views. The contrast between the pure white snow and brown desert makes for great photos and memories that will last forever. Accommodation is to be found in Tucson where families usually stay for fun ski days on Mount Lemmon and fun nights in town.