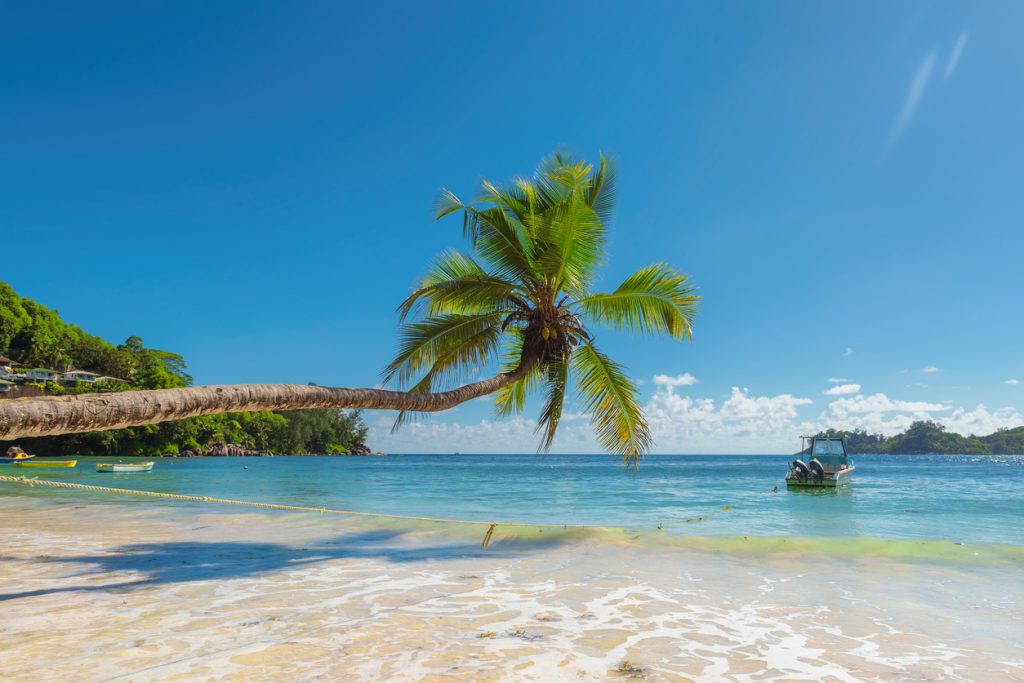 I say Bermuda, you say beaches! There's no discussion about this amazing destination that doesn't include references to its breathtaking islands and fascinating reefs. After all, Bermuda is one of the most popular diving destinations in the world.
There are many exotic islands in the world, and I recently talked about the beautiful Cook Islands, but there's no other heavenly island that combines superb architecture, velvet beaches, turquoise waters and a touch of England, like Bermuda does it, and being English I have to say that makes it rather special for me.
Its pastel-colored houses and imposing mansions, lush greenery and perfumed exotic flowers, which contrast beautifully with white roofs, bring a small corner of rural England on the shores of some of the most beautiful beaches in the world.
Bermuda is a tiny country, but has enough room to house a variety of nationalities, like British, North American, Portuguese, African and West Indian, and comprises no less than 180 islets. Since it's a British Overseas Territory, it's no wonder that tourists find here sophisticated English traditions, such as cricket playing and the afternoon tea. Yes, you can even find the iconic red phone boxes!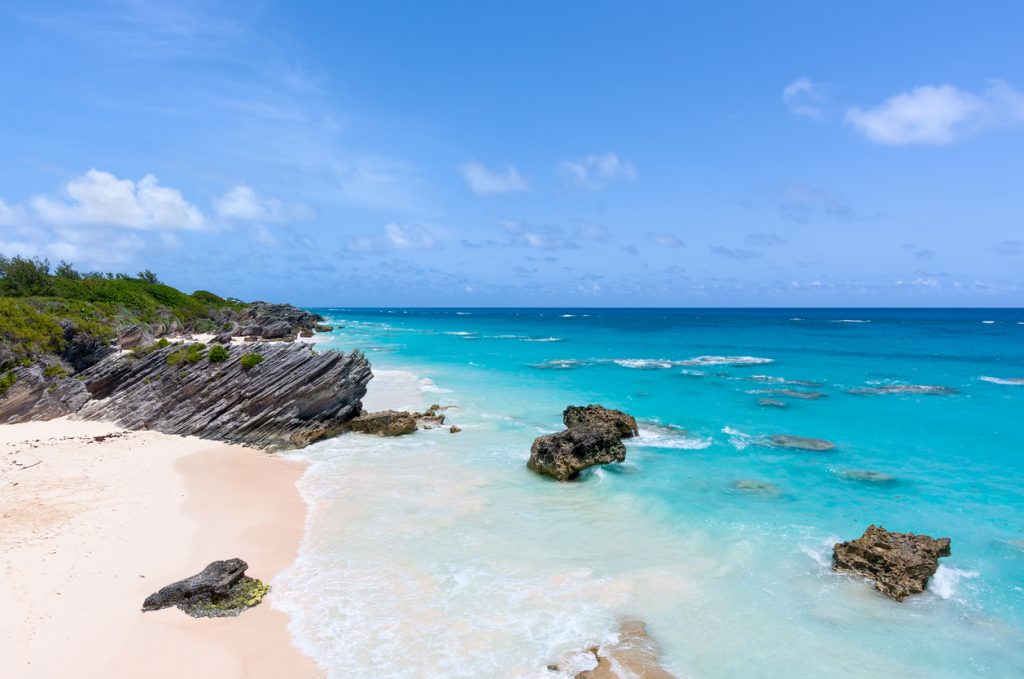 Beaches like no others
But let's focus for a few minutes of Bermuda's pink-sand beaches, the perfect setting to just be lazy and feel good about yourself. After all, if you can afford to enjoy a cocktail on a beach in Bermuda, you have many things to be thankful for.
How to choose a few of the 34 superb beaches in Bermuda that spread over 75 miles of coastline? Research, research, research! Each beach has its own unique charm, and while some are long and popular, others are just tiny coves, guarded by cliffs, and a haven for romantic couples. Both tourists and locals decided that the best pink beaches in Bermuda are to be found between Horseshoe bay and Warwick, on the south shore of the coastline.
Horseshoe Bay Beach is indeed a stunning pink sand beach, constantly mentioned in the top most beautiful beaches in the world. As expected, it's also popular and often crowded, but if you walk a bit toward east, there are plenty of quiet sandy areas that invite to relaxation, away from it all. The beach is caressed by shallow waters, so kids will definitely be busy for a few hours if you bring them here. The beach is equipped with modern facilities, such as toilets and showers, and even a café, and it's situated only 25 minutes from Hamilton.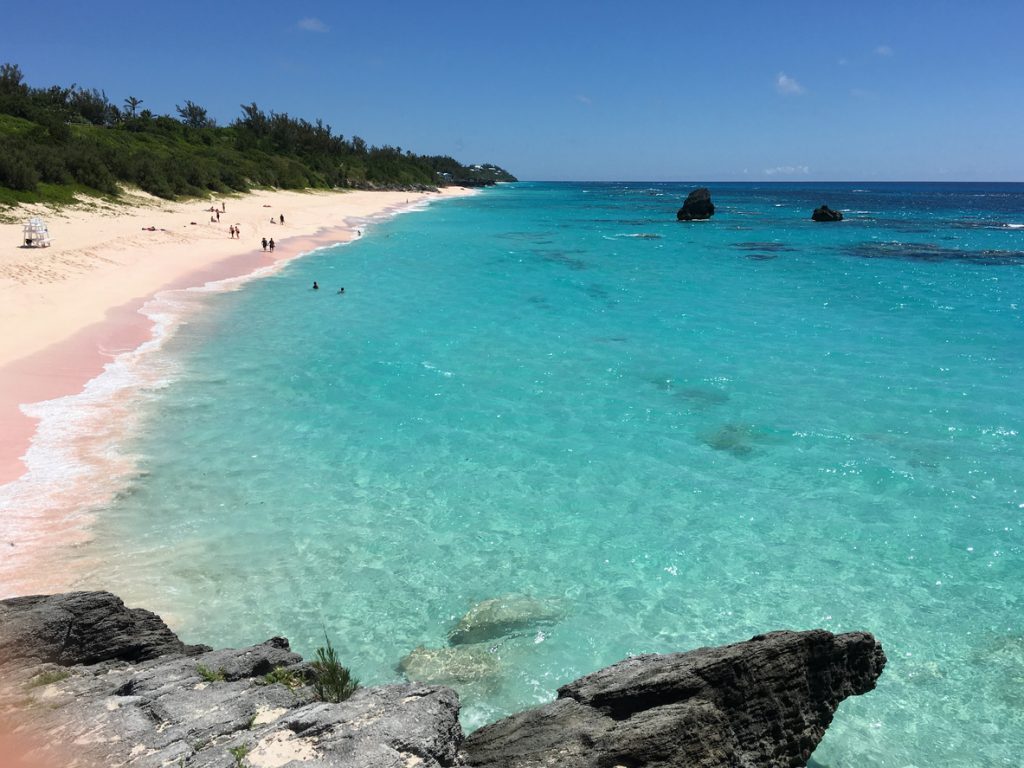 If snorkeling is what you have in mind, Tobacco Bay Beach might be exactly what you've been looking for. It's a small beach, so more underwater space for you, blessed with a colorful marine life and beautiful corals, as well as various rock formations, where many tropical fish have found a home. This might come as a surprise, but Tobacco Bay Beach doesn't have pink sand. However, its white sand is like diamond powder, sparkling in the always friendly Caribbean sun. There are snorkel rentals here, as well as lockers and bathrooms. This beach is to be found at St George parish, 20 minutes away from Kings Square.
But enough with the white sand! Let's walk again on pink sand and stop for a while on Warwick Long Bay Beach which, despite its beauty, is often quite secluded and ideal for snorkeling. This is actually the longest beach in the Warwick Parish, a beautiful strip of soft sand, framed by coastal grasses and scrubland.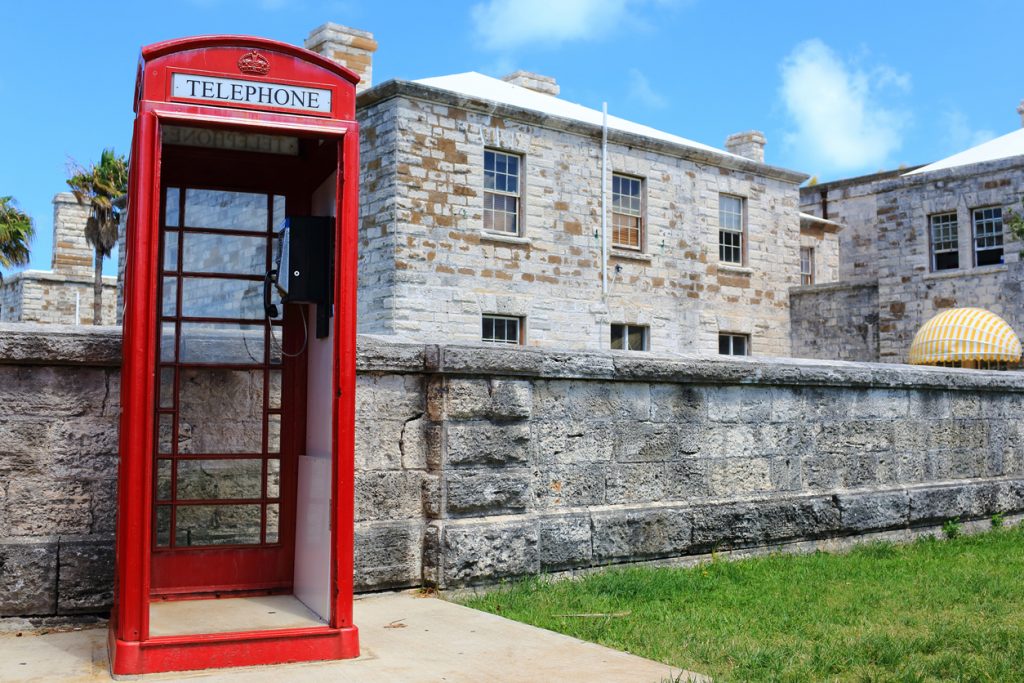 More pink sand, less crowds
West of Warwick Long Bay, awaits the petite Jobson's Cove a splendid beach, where frowned rocks crash into the waves of the ocean, without a worry in the world. The place is quiet and serene, the perfect spot to enjoy the pink sand and symphony of waves.
West Whale Bay Beach, as you've probably already guessed it, is a great place to spot humpback whales offshore, when they are migrating to their summer retreats.
If you're not in the mood for human interaction, you can retreat with elegance and discretion on the sands of beaches such as Astwood Cove, where you can find restrooms and picnic tables, Black Bay, where three beaches play hide and seek with humans, depending on tide, as well as South Shore Park, which is actually invisible, if you arrive here during high tides.
As you can see, the tide plays an important role in the life of Bermuda's beaches, so it's useful to know that many beaches here, especially public beaches, can be admired in all their splendor when the tide is low.
So, watch out for tides and enjoy long walks on pink sand and a surreal underwater world in Bermuda!