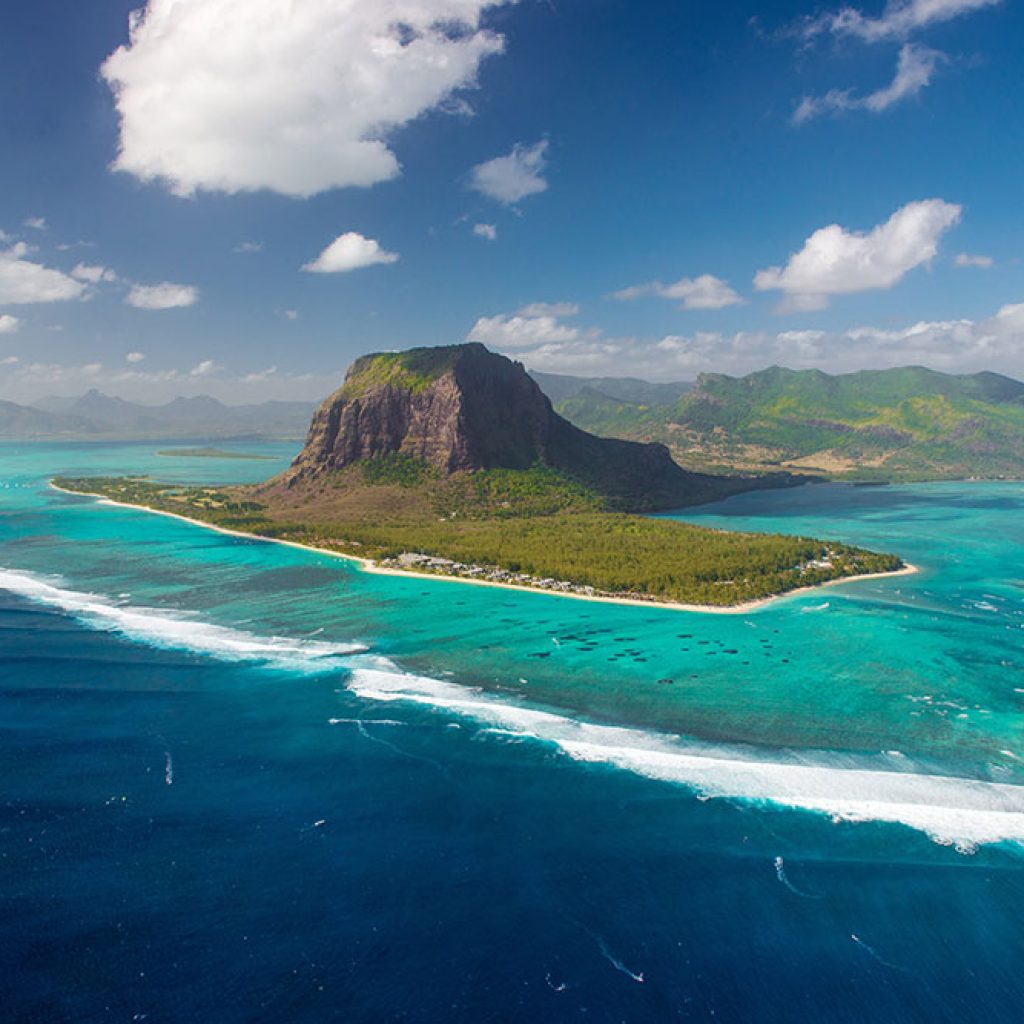 More than 100,000 British visitors go to Mauritius each year. After all, Mark Twain did say that "You gather the idea that Mauritius was made first and then heaven was copied after Mauritius". And this is the absolute truth! While it's a bit more complicated for Americans and Canadians to get here, this doesn't stop them from booking affordable luxurious holidays in Mauritius. Cause in Mauritius luxury comes with great deals.
The road to Mauritius is long from the United States or Canada since this breathtaking island is located in Africa but it is totally worth it. You might want to stop in Dubai for your layover instead of Paris if you prefer to relax before your next flight and not be in a hurry to change airports and get from Charles to Gaulle to Orly for your flight to Mauritius.
Once you get here, all the hassle is forgotten! A corner of heaven with welcoming people and a laid-back atmosphere, Mauritius invites you to just relax and enjoy the views. Once a haunt for pirates, the island is now refuge from worries and routine, an idyllic destination dominated by white-sand beaches and volcanic mountain backdrops and dotted with luxury hotels. However, don't imagine that being lazy on a beach is all the fun you can have in Mauritius. Although this alone is a good enough reason to visit!
Mauritius is an island for exploring. From Indian temples and colonial houses to lush forests and botanical gardens, this island offers once in a lifetime experiences and dares you to try a lot of things for the first time.
A mixing pot of cultures and flavors
Mauritius was colonized by the Dutch, French, and British while its native population is made up of Indian, African, European and Chinese descent, so it's only natural to encounter an impressive mixture of cultures. Having a rich history, the island enchants visitors with numerous cultural and historical sites that tell stories about the island's past.
Arab traders came to Mauritius for the first time in the 10th century and were followed by the Portuguese, but neither decide to settle here. The Dutch were the ones that stayed here first in the 16th century and the French and British took over soon. Mauritius became independent in 1968 but it still has the legacies left behind by its colonizers – from colonial architecture and the introduction of crops to the establishment of a trade port.
Euréka is a fine example of colonial architecture and is open to visitors. This plantation house was built in 1836 and can be found in the village of Moka. "La Maison Créole" was built of wood and invites you to discover how the wealthy Franco-Mauritian upper classes used to live in the 19th century.
The vibrant and thriving Port Louis awaits with a mix of the local culture. You'll have the opportunity to visit Hindu temples, Chinese pagodas, mosques, and Catholic churches, as well as a beautiful colonial building that houses the Government House. This is a great place to discover the local markets where you can buy vegetables, fruits, spices, and souvenirs.
Go up to the Fort Adelaide Citadel not necessarily for the fort itself, which is quite unattractive, but for the beautiful views of the city and hills.
As for the local flavors, expect to have your taste buds wowed. No other Indian Ocean island has a gourmet cuisine like the one in Mauritius. The menus include authentic Mauritian cuisine and local Indian food served in colonial-style restaurants. Try the local specialties like Creole fish rougaille, daube, and vindaye, or the Indian specialties such as octopus curry and camarons. The local fusion cuisine mixes Indian, Creole, Chinese, and French touches and creates surprising and incredibly delicious dishes.
The beaches and everything else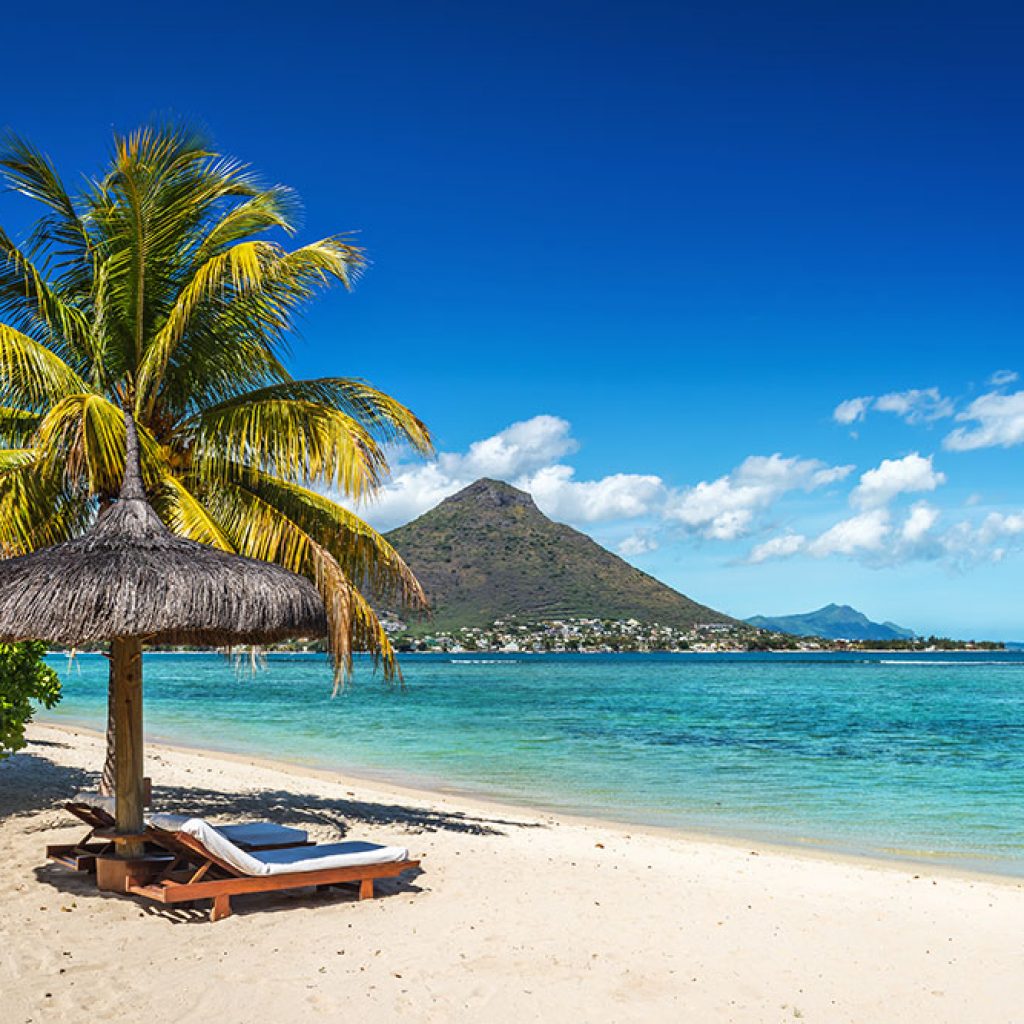 Needless to say that everyone comes here for the spectacular beaches, long strips of white sand caressed by turquoise waters.
Many tourists have as base one of the many hotels situated around Grand Baie, the tourism hub of Mauritius. Some of the most beautiful beaches and famous hotels are located on the east coast while the south coast of the island still enjoys a wild setting and probably the most interesting one. On the south-west corner, you'll find the peninsula of Le Morne, one of the most romantic spots in Mauritius.
Some of the most beautiful beaches in the world await in Mauritius. Belle Mare and Trou aux Biches are renowned for their powdery white sands and clear blue waters and are the perfect haven for sun worshipers.
Mauritius has 177 km of coastline, so you'll certainly find your personal corner of paradise. The coral reef is spectacular and the shoreline enjoys calm lagoons that create a marvelous setting for snorkeling, diving, and other watersports. Cause if it's one thing that Mauritius has plenty of is great water-based activities. Any water sport you can imagine can be enjoyed on and in the waters of Mauritius. The best spots for diving are Blue Bay, Elic-en-Flac, and Rodrigues Island.
But Mauritius is not only flat land! The southern interior is dominated by the Mount Piton (828 m), the highest peak of the island and home to beautiful villages surrounded by coffee and pineapple plantations.
The Black River Gorge National Park is a great destination if you want to leave behind the beach and enjoy a hike while admiring lush forests and discover the local wildlife, including rare plant species and monkeys. Rare birds found their home in the forests of Mauritius, among ebony trees, and welcome you with their trills and.
Whether you're sunbathing, diving, snorkeling, hiking or walking, one thing is sure: you will always feel relaxed in Mauritius!