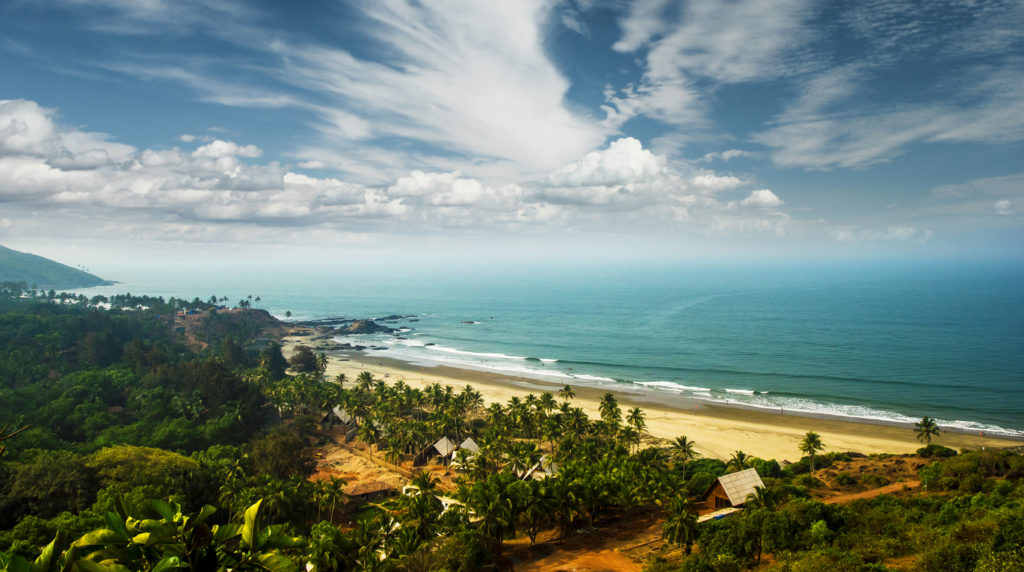 If you're planning for an exotic escape, Goa is the destination you've been looking for. The smallest state on the Western coast of India, a scenic land blessed with beautiful beaches and a tropical climate, Goa is known for its friendly and warm people but also for its abundance of leisure activities. Tourists flock here to sunbathe on flawless beaches, touch serenity in yoga retreats, shop at the local markets, practice adventure sports, or party all night long. It's actually surprising and fascinating how a small state like Goa, a former Portuguese colony, has the gift to delight travelers with this amazing plethora of things to do and see.
It's true that Goa might seem like the most westernized state of India due to its luxury hotels and fine dining restaurants but this doesn't cancel its authentic and genuine beauty. Away from the tourist crowds that gather in places like Baga and Calangute, awaits a world of colorful villages and smiling people living their best life among palm trees and on quiet beaches. Once you open yourself to the relaxed pace of life and breathe in the tranquility of the place, you'll find it so easy to understand why Goa was back in the 60s and 70s a true magnet for hippies trying to escape the routine and everyday life.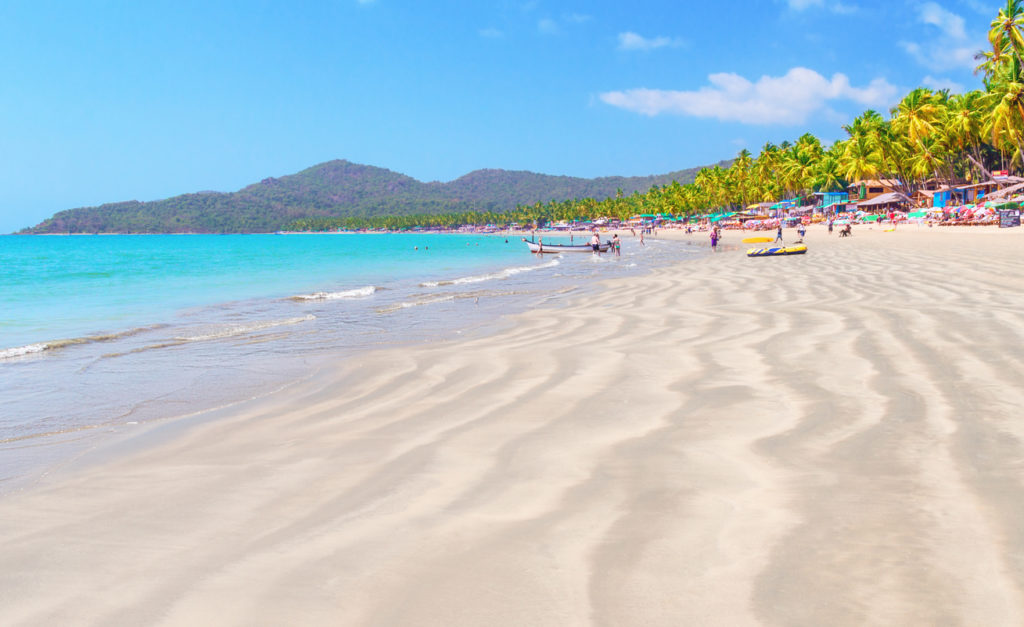 The beaches of Goa, the obvious first choice
Everybody comes here for the beaches. While during a trip to Goa, many travelers also discover the beautiful world beyond the beaches, first-timers always choose Goa for its fabulous beaches. Blessed with over 105 km of coastline dotted with an impressive selection of beaches, Goa doesn't disappoint sunbathers and water sports aficionados. From quiet coves, a haven for hippies and backpackers, to big resort beaches that welcome sun worshippers in a very comfortable Western style, the beaches in Goa cater to the needs of everyone.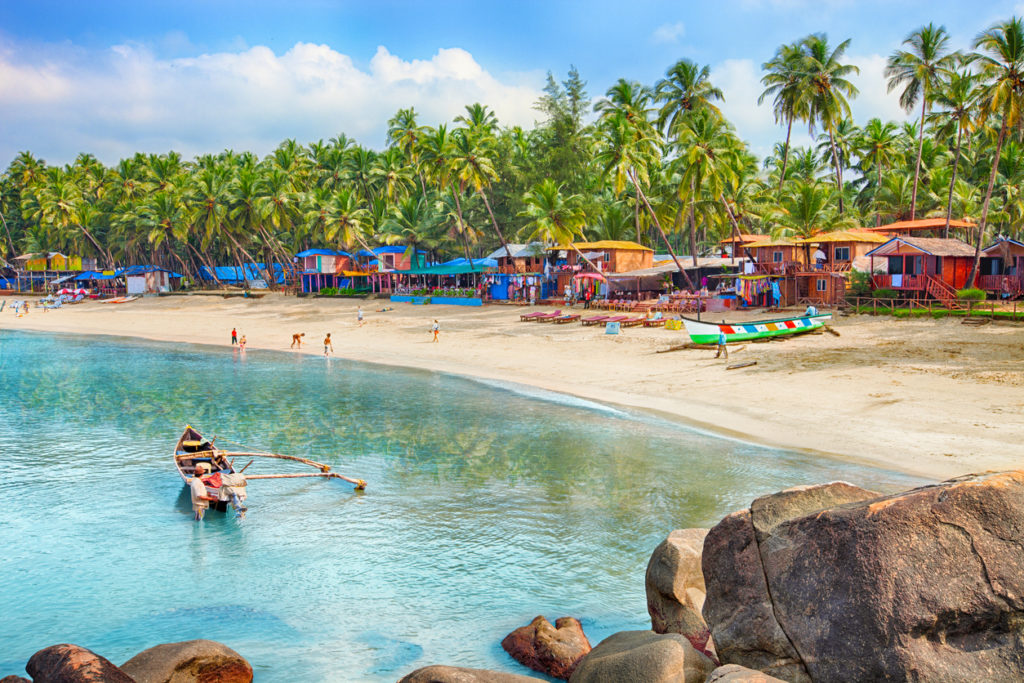 While South Goa is the perfect choice if you prefer a quieter and more authentic beach holiday, North Goa is where the parties keep everybody up till sunrise. If you're searching for the most beautiful beaches in Goa, add to your itinerary destinations like Palolem, Agonda, and Vagator. The most hippyish resort of them all is probably Arambol, located in the north region of the state, but you can also add Anjuna and Vagator to the list.
The most popular and largest summer resort in Goa is definitely Calangute, a great destination for party animals and people who love to have access to modern facilities. Add Baga to the party too, another lively destination famous for its nightclubs and bars. For some peace and quiet, it's best to guide your steps toward the beaches of Benaulim, Velsao, and Querim, while if you're searching for absolute serenity and a chance to touch Nirvana, the beaches of Mandrem, Ashwem, Morjim, and Assago welcome travelers with beautiful strips of sand and lovely yoga schools.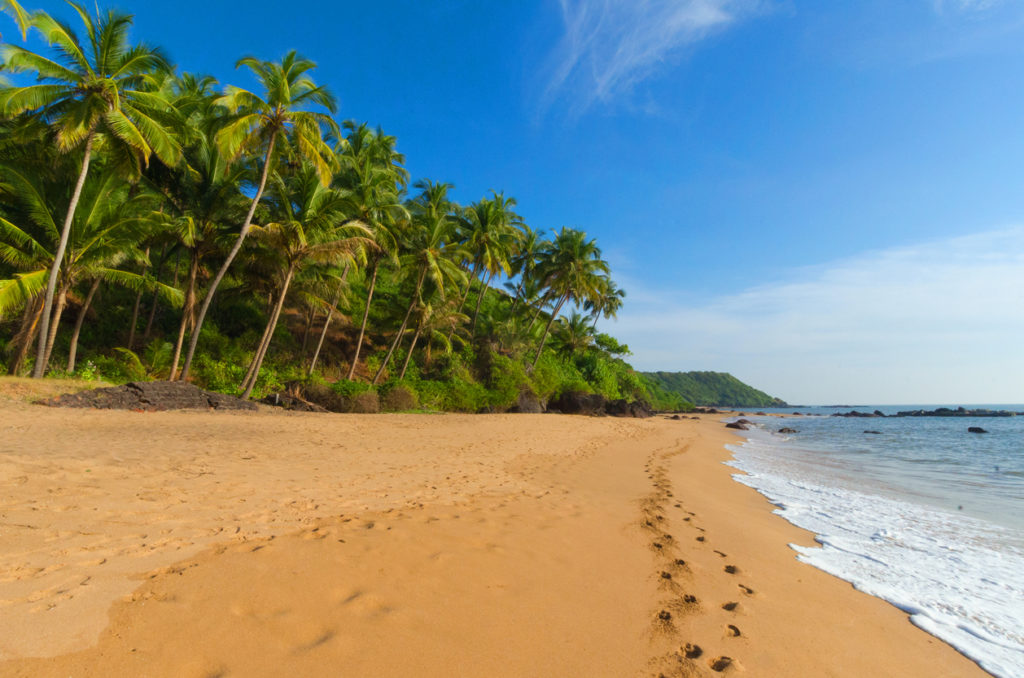 Beyond the beaches… there's the fascinating countryside
While the beaches attract first-timers, the fascinating Indian culture and captivating adventures are what make travelers return to Goa year after year. There's always an element of surprise during a trip to Goa, a sense of adventure that keeps everybody engaged and happy. Just hire a scooter or a motorbike and explore the countryside and culture of Goa. You'll feel free and ready for any adventure that Goa has prepared for you. Just watch out for the traffic because it's true what you've heard about riding a scooter in India – it's every man for himself!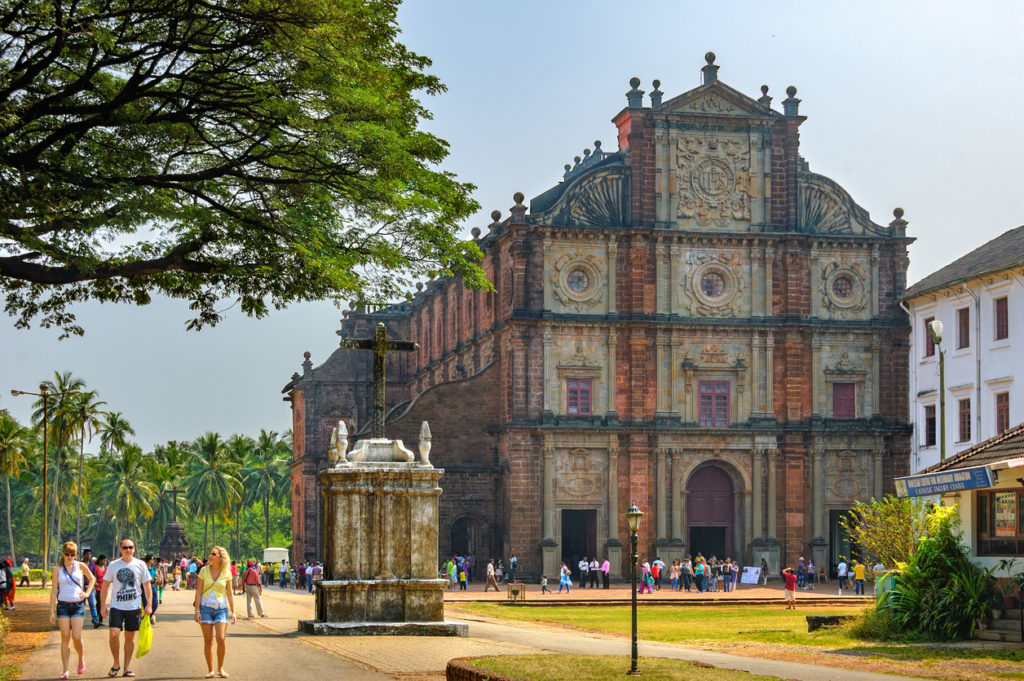 You don't even need to get far from the beach to reach this beautiful oasis of greenery that is Goa's countryside. Immerse yourself into the local culture and be as curious as possible. From Portuguese churches and Hindu temples to picturesque villages and frantic market places, everything that Goa has to offer is authentic, colorful, flavorful, scented, and real. And what better way to discover this than with a visit to a spice farm like Sahakari Spice Farm that brings together all the colors and scents of Goa and reinvents everything you knew about plants and their healing powers.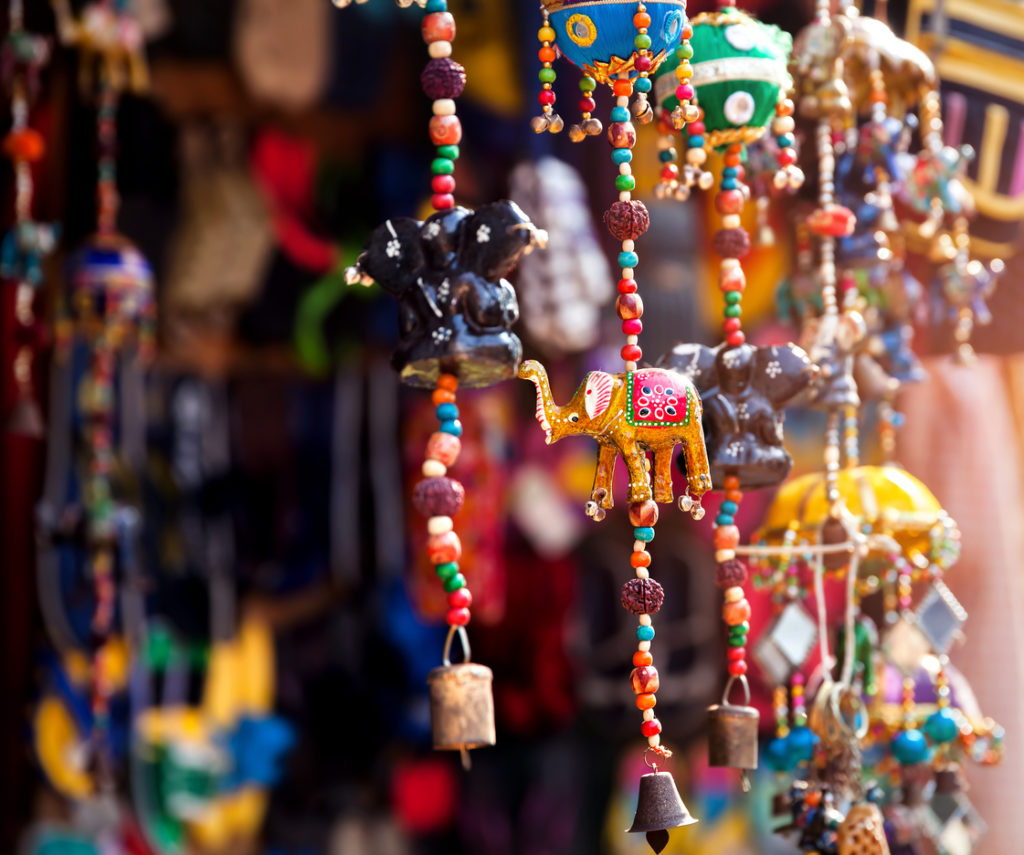 Panaji (Panjim), Goa's capital, and Margao, the second largest town in Goa, boast colonial-era architecture and impress with a different lifestyle and pace than the one you've encountered in the villages along the coast. While you're in Panaji, you can jump aboard a boat and enjoy a cruise down the Mandovi River for a chance to admire the views and spot dolphins. Close to the state's capital, you'll discover the fascinating Dr. Salim Ali Bird Sanctuary, home to a superb collection of unique birds. Are you up for a challenge? Explore Goa's jungle and swim into the waters of Dudhsagar, the second highest waterfall in India. Combine your swimming adventure with a trip to Bhagwan Mahavir Wildlife Sanctuary and you'll discover the diverse wildlife of Goa.
If you enjoyed this article then why not read another: https://www.purevacations.com/dalmatia-beach-resorts/