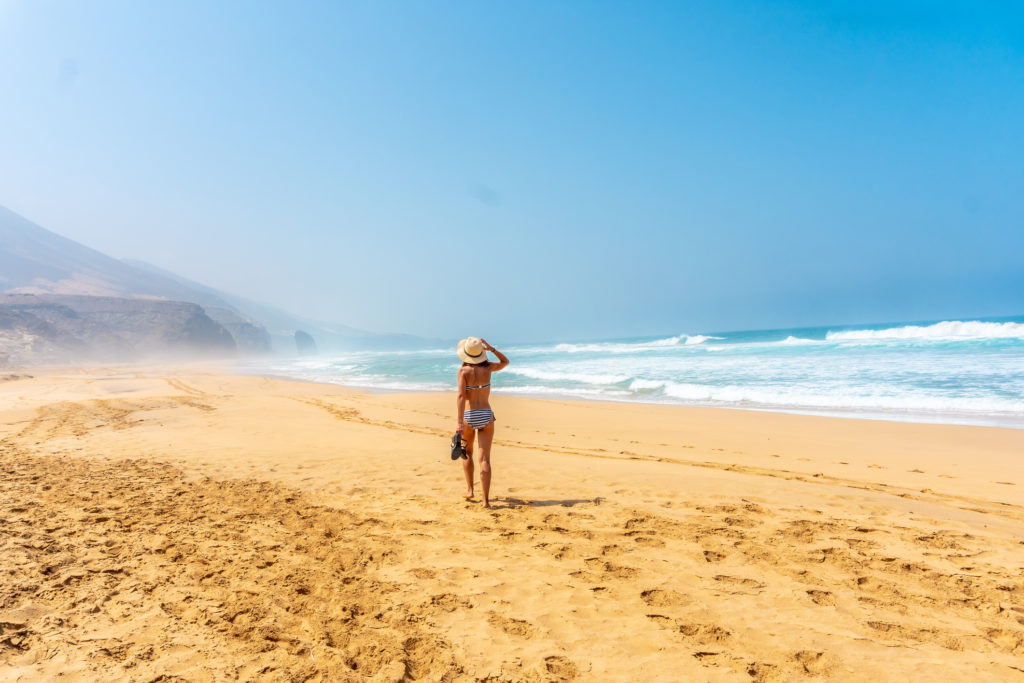 If you've ever yearned for that utopian blend of sun, sea, and unbridled freedom, then a naturist holiday to Fuerteventura, Spain, might just be the idyllic escape you're searching for. This serene Canary Island is a veritable Eden for naturists, graced with year-round sunshine, sandy beaches stretching as far as the eye can see, and an ethos of acceptance and tranquillity that speaks to the heart of the naturist lifestyle.
Fuerteventura, or "Strong Fortune" in Spanish, is the second-largest of the Canary Islands. Its volcanic origins have birthed a captivating landscape that marries stark desert beauty with endless expanses of golden and black sand beaches. These factors, combined with the island's consistently warm climate, make it an unrivalled paradise for naturists seeking a Spanish sojourn.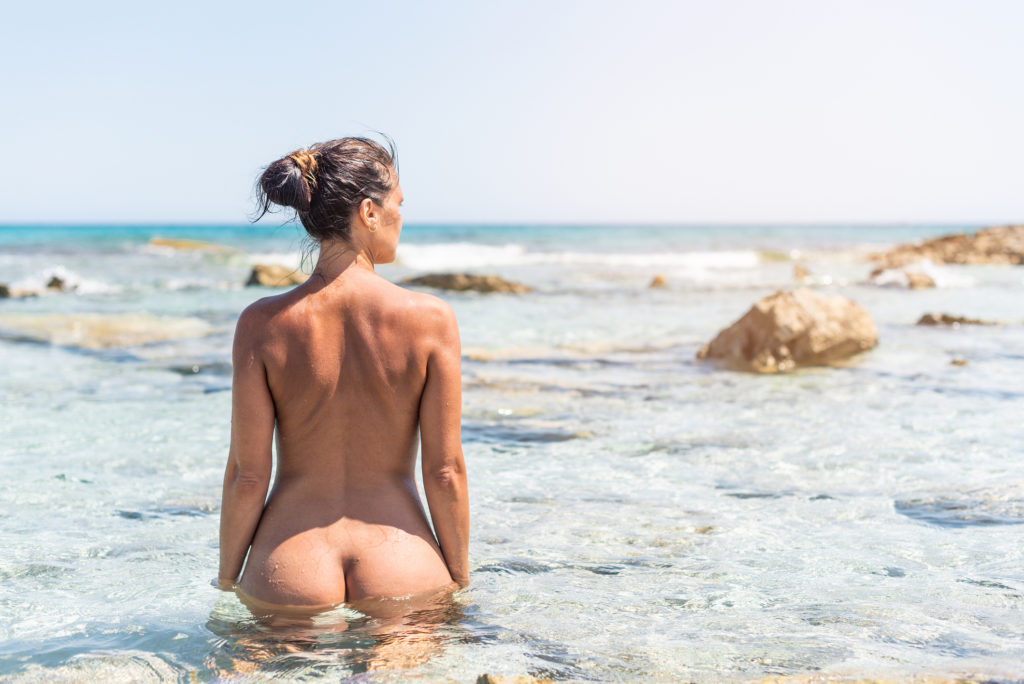 Unfettered Freedom at Playa de Sotavento
Begin your sun-drenched escapade on the southeastern coast at Playa de Sotavento, a sprawling haven for naturists. Over 5 kilometres of soft, sandy beach awaits you here, with ample space to set up for a day of unabashed relaxation. The turquoise waters of the Atlantic Ocean create a magnificent tableau, especially when the tide recedes to form a tranquil lagoon. Here, the world feels like it's in harmony as windsurfers glide by and you soak up the sun's nourishing rays in the purest way possible — naturally.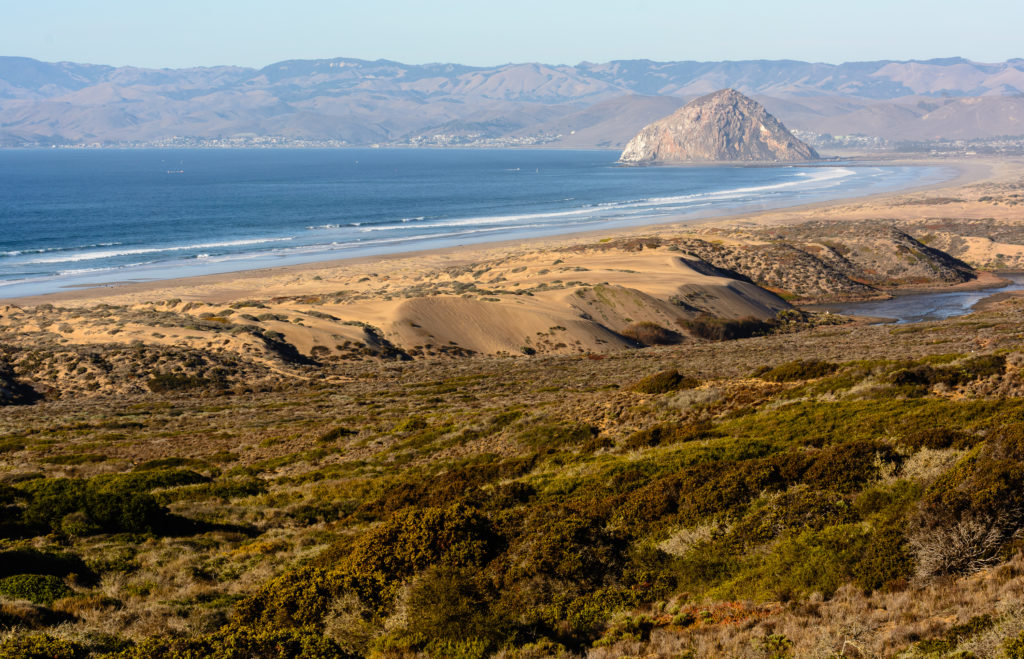 Coastal Wanderlust at Playa de Morro Jable
Continuing south, you'll find Playa de Morro Jable, another naturist-friendly beach. Framed by the charming fishing village of Morro Jable, this beach invites naturists to bask in the sun against a backdrop of jade waters and local fishing boats bobbing gently in the harbour. The town itself, with its narrow lanes, rustic eateries, and warm-hearted locals, adds a lovely cultural dimension to your naturist getaway.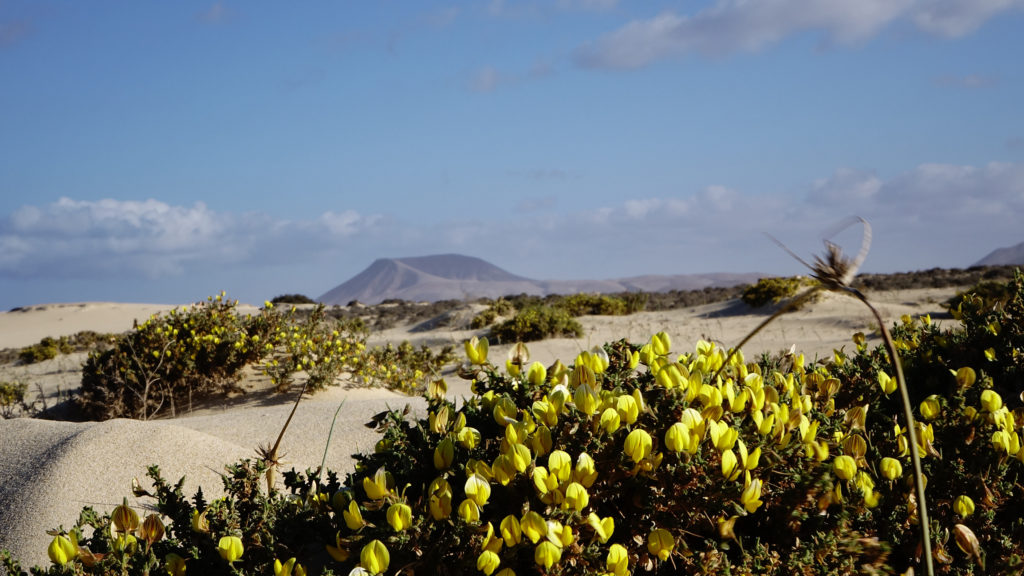 Naturism and Nature in Harmony at Corralejo Natural Park
In the north, Corralejo Natural Park is an irresistible draw for naturists who are also nature lovers. Covering a vast area of about 2,600 hectares, this nature reserve combines pristine beaches with dramatic dunes, providing a stunning, ever-changing landscape to explore, sunbathe, or picnic in as the Atlantic breeze cools your skin. The vast stretch of Playa de Corralejo, mostly populated by naturists, offers panoramic views of Lanzarote and Lobos Island, enhancing the sense of peace and solitude.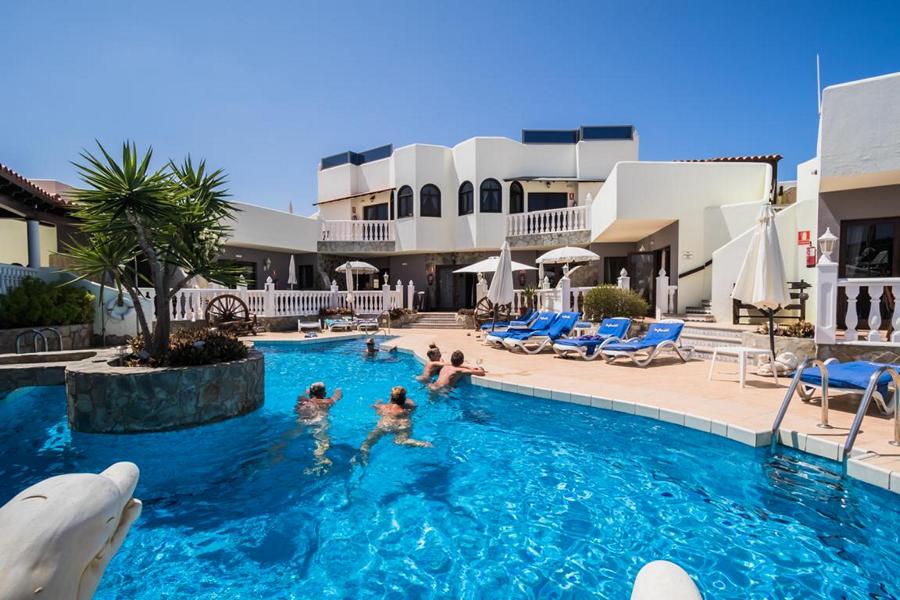 Naturist Accommodation: Infiniti Resorts
The island is not only generous in offering countless naturist-friendly beaches but also accommodation. The Infiniti Resorts in Jandia is a welcoming option exclusively for naturists. It guarantees privacy and comfort, allowing guests to embrace the naturist lifestyle fully. You can sunbathe by the pool, socialize in the bar, or relax in your room, all without needing to dress. Click here for the website to this resort.
Remember that respect is the core of the naturist philosophy, so while in Fuerteventura, make sure to respect others' personal space, keep the beaches clean, and take only pictures and memories with you.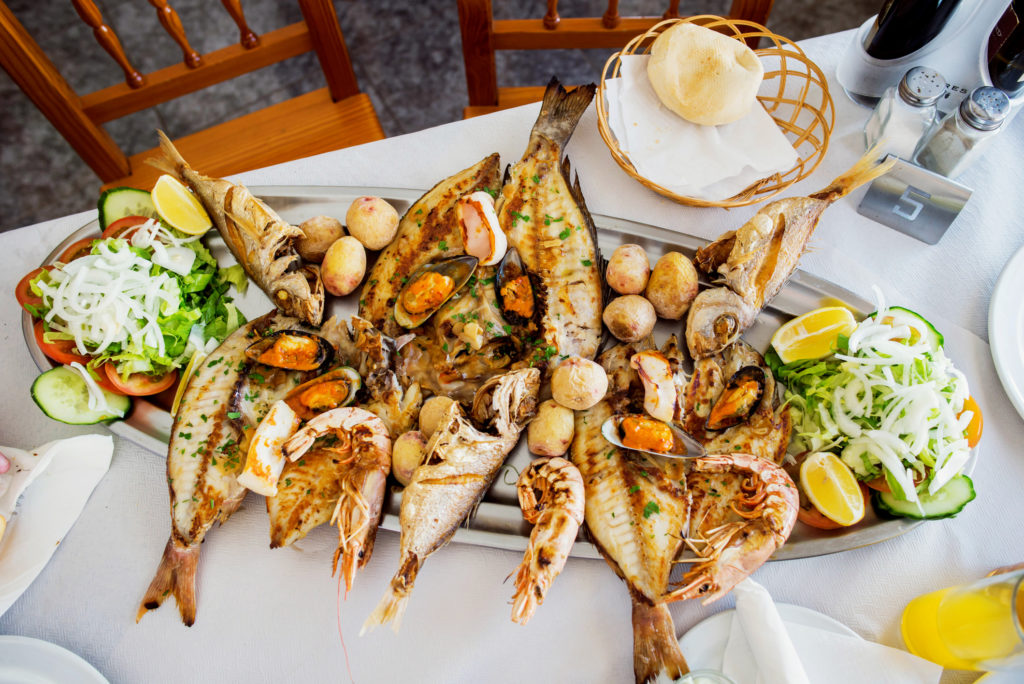 Culinary Delights
To top off your experience, treat your taste buds to Fuerteventura's unique gastronomy. The fresh seafood, coupled with local cheese – the famous Majorero, is a culinary exploration that pairs perfectly with the natural exploration of your surroundings.
Taking a naturist holiday in Fuerteventura offers an intimate way to connect with nature and yourself. It's an opportunity to shed not just clothes but also inhibitions and the stresses of everyday life. In this sun-kissed Eden, you can be your most authentic self. So, why not embrace the sun, the sand, and the freedom on the serene shores of Fuerteventura? Let your journey to self-discovery and unity with nature begin.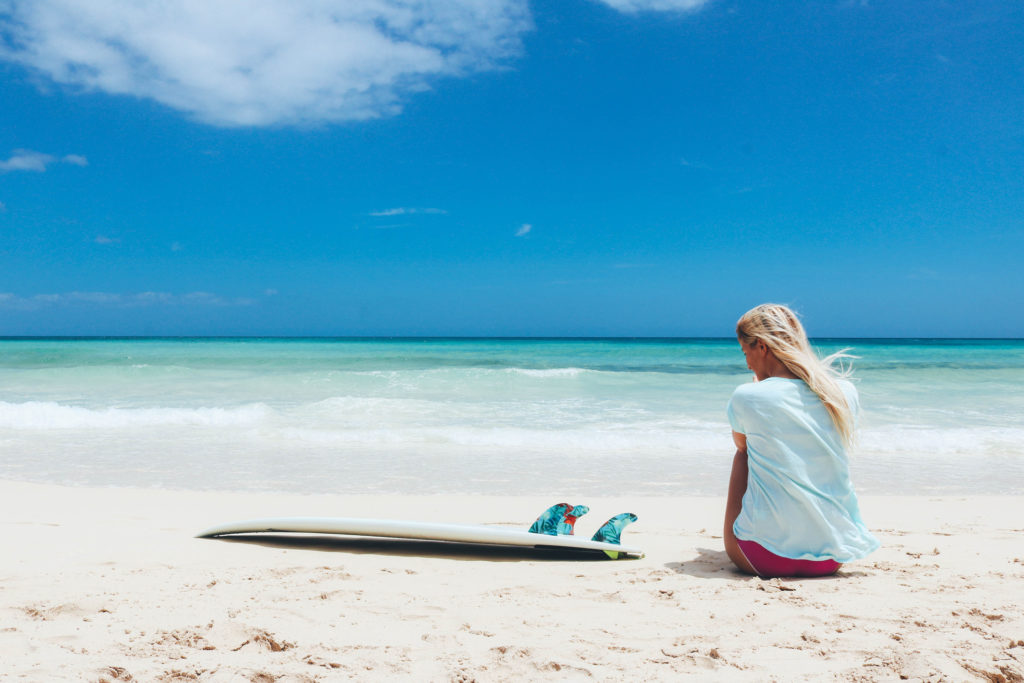 If you're seeking more adventure, pack your hiking boots (the one thing you might want to keep on) and head inland to the sprawling Betancuria Rural Park. While public nudity isn't permitted here, the park's dramatic mountainous terrain, traditional Canarian villages, and rich biodiversity offer a day of exhilarating exploration. Don't miss the Morro Velosa viewpoint, where you can revel in panoramic views of the island's unique landscape.
A Nod to History at La Atalayita Archaeological Site
An afternoon at La Atalayita, situated near the village of Pozo Negro, provides a glimpse into Fuerteventura's ancient past. This archaeological site, which was once a significant pre-Hispanic settlement, offers guided tours to enlighten visitors about the island's indigenous people. The visit serves as a gentle reminder of the long human relationship with nature and the importance of respecting and preserving our environment.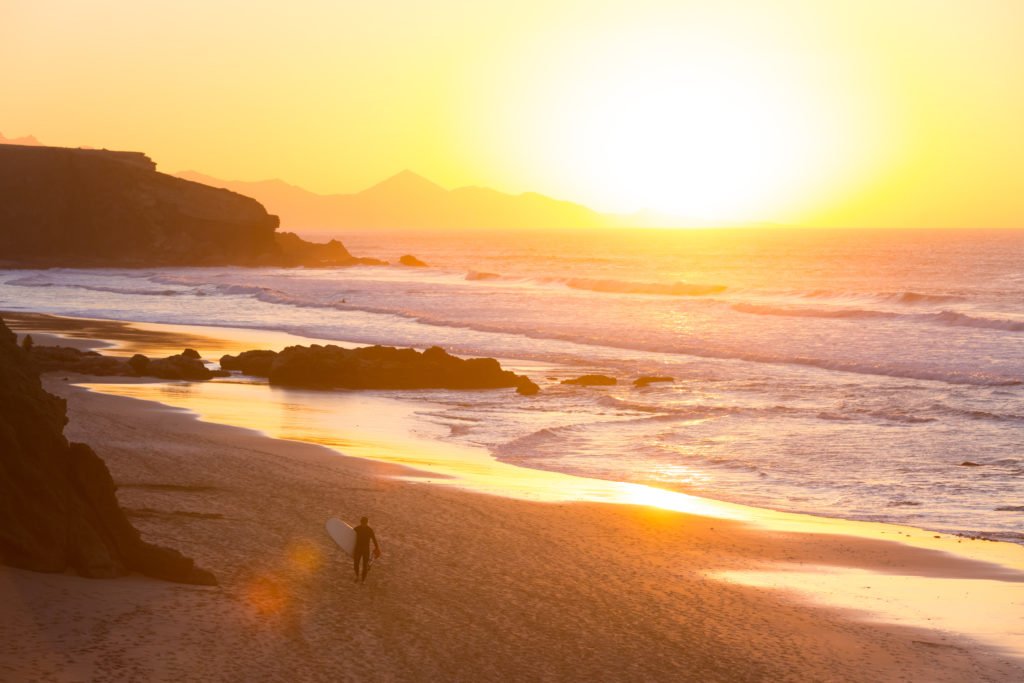 Fuerteventura by Night
As night falls, the island reveals a new dimension of its beauty. The clear skies of Fuerteventura are perfect for stargazing. The island's low light pollution makes it a fantastic place for astronomy. You could lay back on the sands of your favourite naturist beach and lose yourself in the galaxy's mesmerizing display.
Fuerteventura offers the perfect getaway for naturists. Here, you will find not only freedom but also acceptance and tranquillity. Whether it's the endless sandy beaches, the stunning natural parks, the vibrant local culture, or the superb naturist accommodations, Fuerteventura will leave you with unforgettable memories and a longing to return. Shed your inhibitions, pack your spirit of adventure, and let Fuerteventura lead you on a journey of natural and personal exploration.