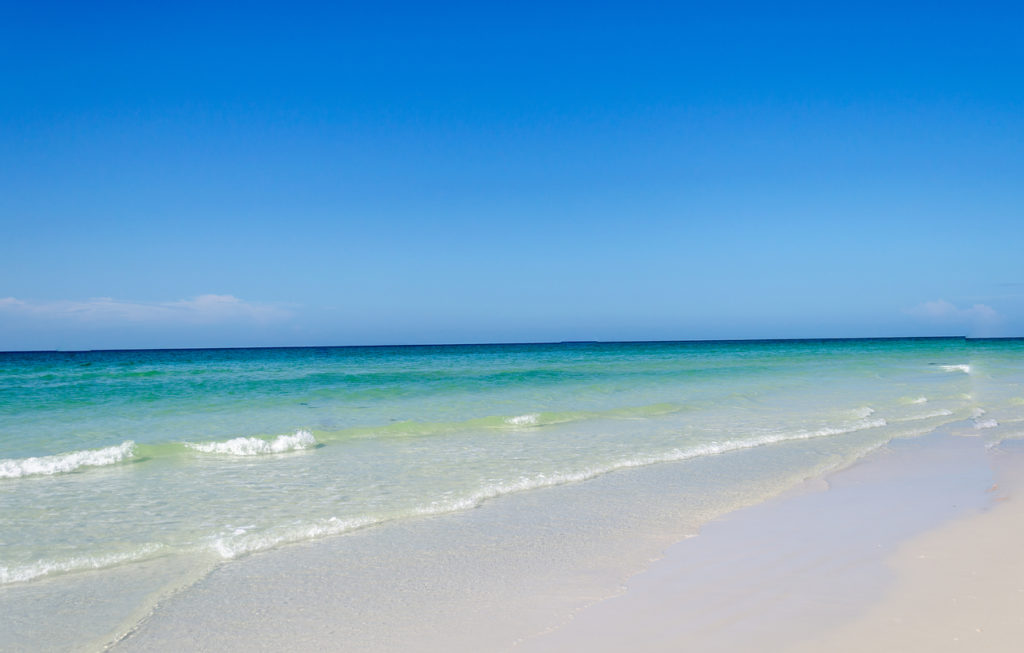 Just a short drive from Sarasota awaits the best beach in the US. Siesta Key, Florida, has been named not once but twice the nation's best and, surprisingly, is still undiscovered by many. Dazzling visitors with its blindingly white quartz sand and hypnotic turquoise waters, Siesta Key is a quirky corner of paradise for sun worshippers and water sports aficionados.
A barrier island of the coast of Florida's West Coast, this lively and enchanting beach town has been designed to make everyone happy. Singles and groups of friends can party all night in one of the numerous beach bars and nightclubs in town, romantic couples have the chance to stay in cozy vacation houses and admire superb sunsets, while families with kids are invited to try a variety of water sports and other fun activities.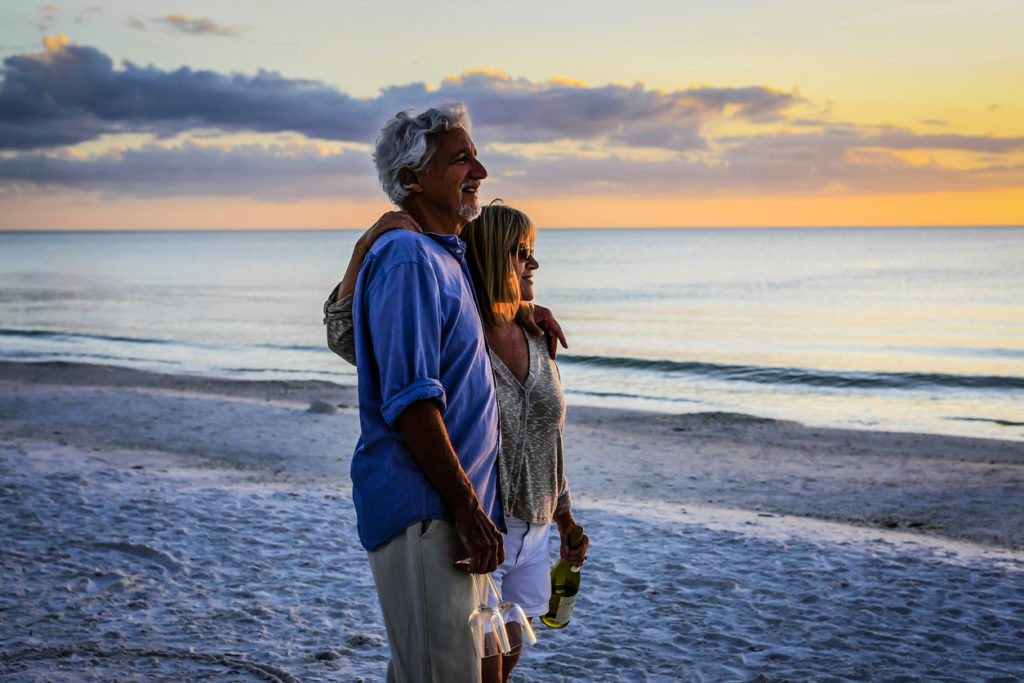 Quaint yet modern and dynamic. Siesta Key is a must-visit island where the beach and bar are always just a stone throw away from where you're staying. However, don't expect to find too many hotels. Unlike other popular beach destinations in Florida. Siesta Key keeps a low profile and invites travelers to stay in condominium units and vacation rentals. If you're planning a trip to Siesta Key, make sure you book ahead, especially in the cold months, when Canadians are eager to leave behind their tons of snow and enjoy the balmy weather of Florida.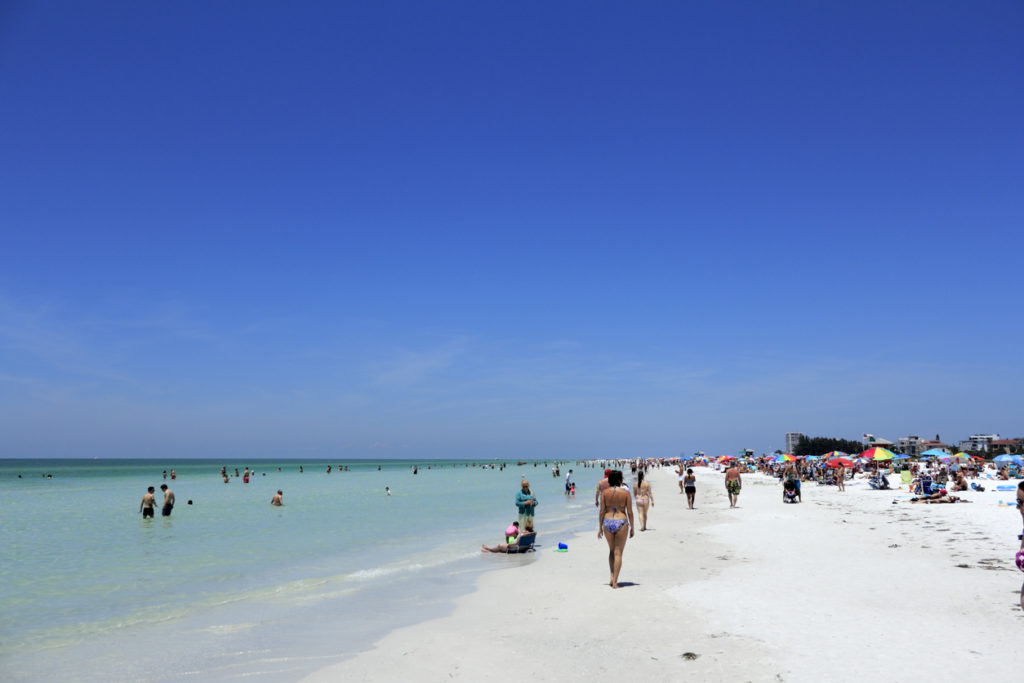 The beach
Everything in Siesta Key gravitates around its spectacular beach. The beachfront is divided into three large ribbons of pure white sand – Siesta Key Beach, Crescent Beach, and Turtle Beach. Siesta Key Beach is impressively wide. You'll need some determination to get to the surf area, but once you're there, you'll forget all about your slalom between umbrellas and lounge chairs. The beach has a playground for kids, as well as restrooms, volleyball courts, and a pavilion.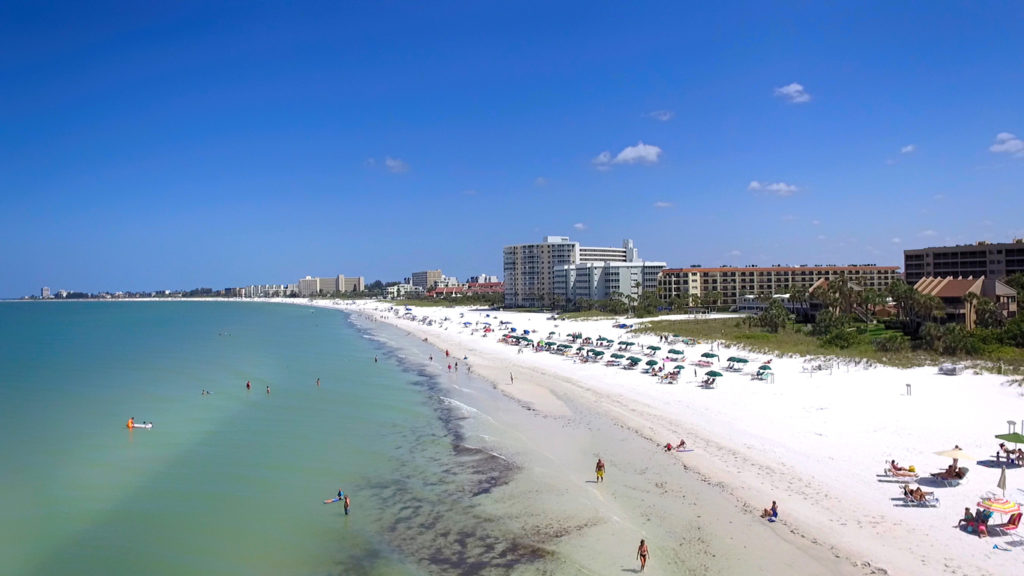 Crescent Beach attracts mostly tourists in search of some peace and quiet. With a single access point, the beach is laid back and chill, ideal for being lazy on the sand. Dressed in some of the finest and whitest sand in the world. Crescent Beach is the perfect beach destination for couples and sunbathers who want to relax and admire the views. However, if you're going to take a break from being still, you can always try snorkeling around the rocky outcroppings in the water.
Home to numerous private residences, Turtle Beach is mellow and cool. It has a few restaurants and shops, as well as the town's marina. The waves are a bit more "bulkier" and the sand is just a little bit coarser than on the other two beaches but the ambiance is just as pleasant. This is the perfect beach for kayaking and standup paddleboarding.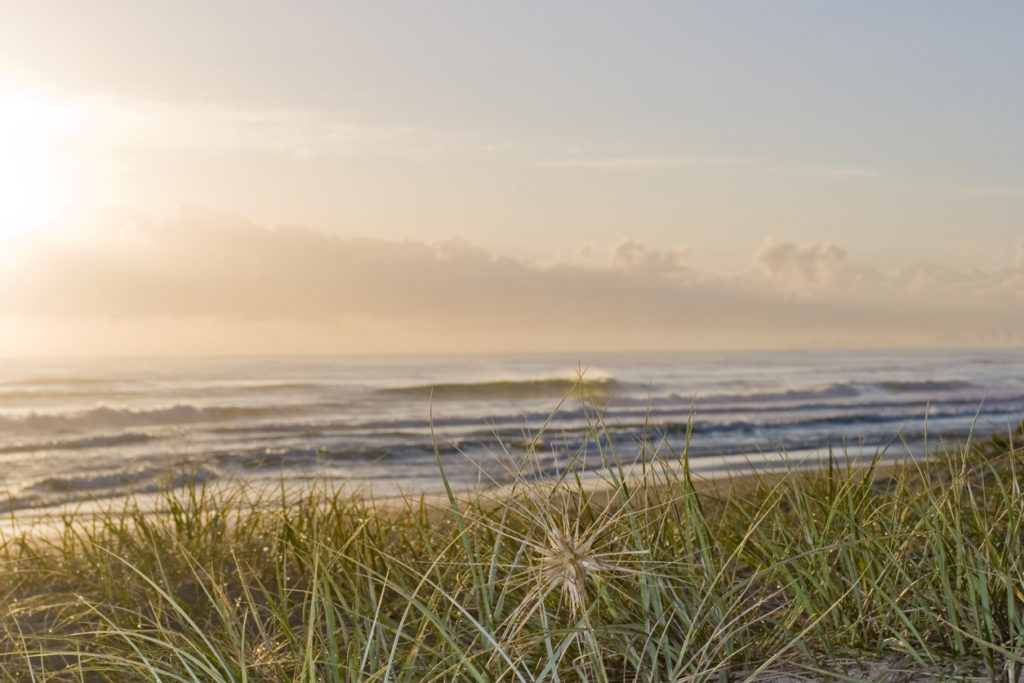 The watersports
Active travelers have plenty of opportunities to exercise and discover the surroundings. Oscar Scherer State Park is an excellent destination for outdoorsy people and a great day trip from Siesta Key. The park has numerous hiking trails and a canoe rental center. This is where you can sail on the freshwater waterways of Florida.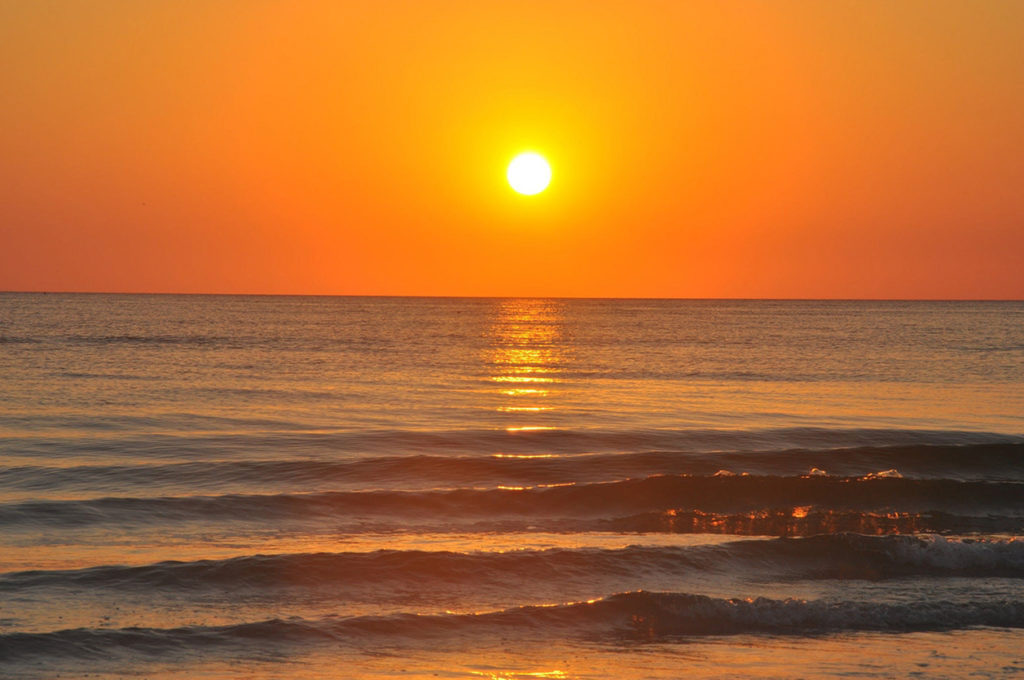 If you're passionate about bicycling, the bike lanes on Midnight Pass Road are the perfect routes for morning rides. You can bike and admire gorgeous sea views.
Kayaking or stand up paddleboarding fans will find numerous rental centers in Lido Key. The perfect launch point into the glorious mangrove tunnels of the region. If you're lucky, you might even spot dolphins or manatees along the way. If not, the simple sight of the mysterious branches intertwined above your heads will create a memorable experience.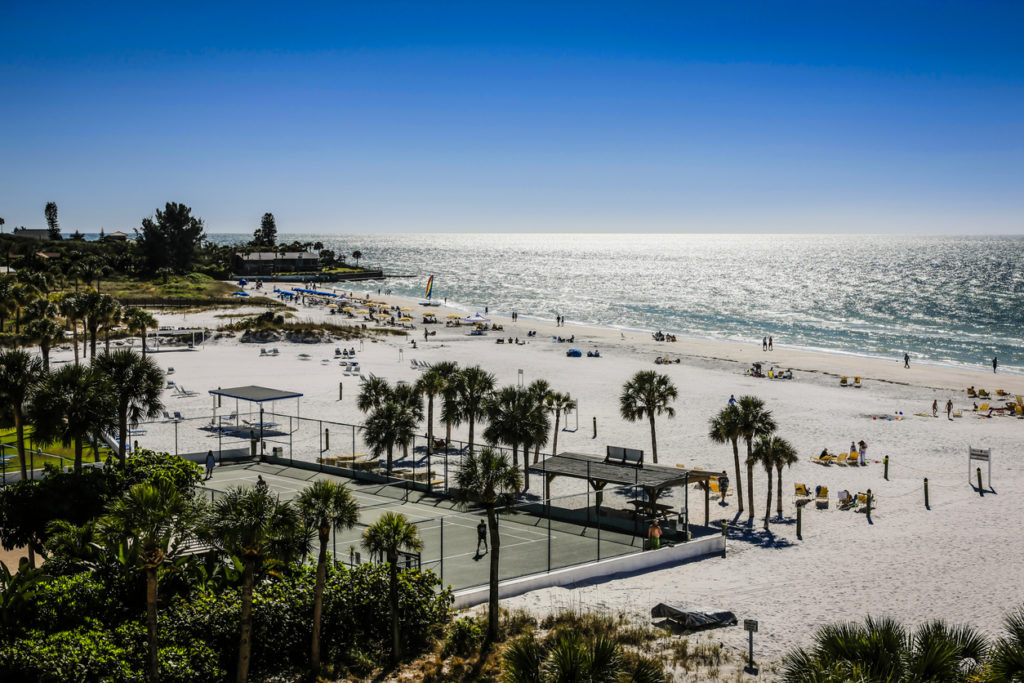 The Drum Circle and beach yoga
No Siesta Key vacation is complete without attending the famous Drum Circle. This weekly informal gathering started spontaneously in 1996 and continues to be one of the attractions in Siesta Key, Florida. Every Sunday, one hour before sunset, Siesta Beach receives hundreds of locals and tourists that gather to celebrate the sunset. Some of them bring drums and other instruments to add rhythms to the experience and invite dancers to have fun.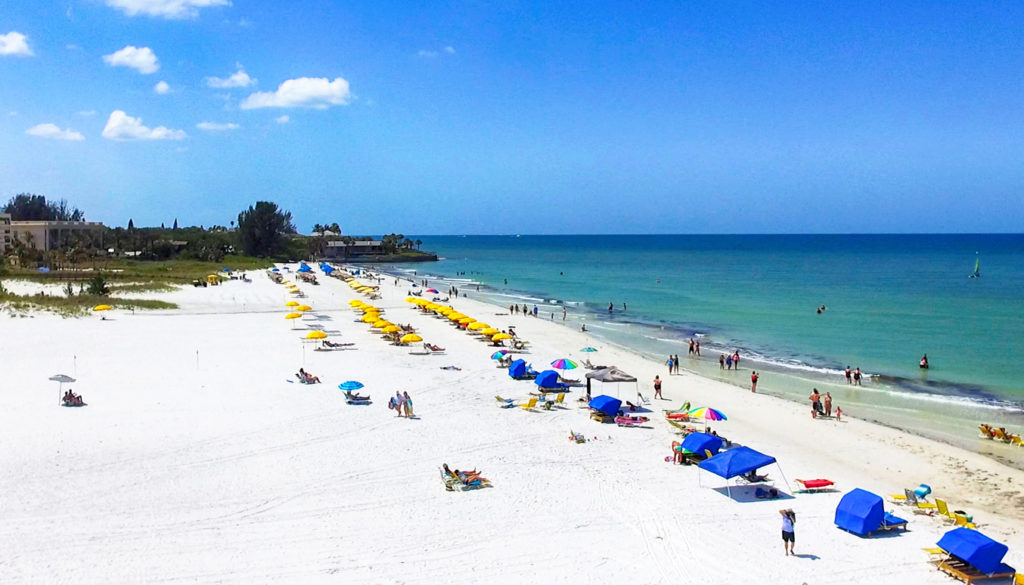 The ambience is laidback, fun, and funky, ideal for a lovely evening in Siesta Key. This quirky beach town is a splendid destination for beach yoga. The incredibly soft sands and welcoming people create an idyllic setting for a morning yoga class on the beach. Continue this refreshing experience with a swimming session, and you'll feel reborn. While the yoga classes are free of charge, your generosity is always welcomed. The teacher relies mostly on donations to keep the practice going.
If you liked this you might also like to to read about Key West too.