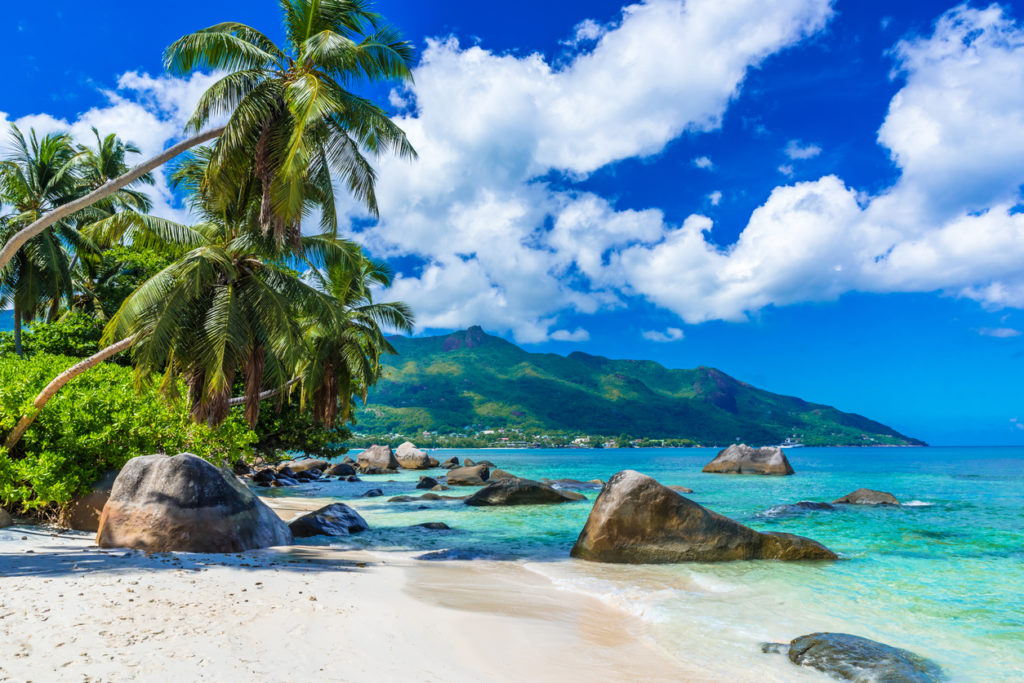 The Top 10 tropical vacations are often synonyms with romantic getaways and paradisiacal escapes. Illustrated through postcard-perfect ribbons of white sand contrasting spectacularly with turquoise waters and lush palm trees, tropical destinations are the best cure for routine, monotony, and stress. A few days spent in an exotic beach destination, miles and miles away from your home, have the power to cast away worries and invite serenity into your life. Discover the top 10 tropical vacations for 2020 and replace your headache medicine with exotic notes and days in the sun.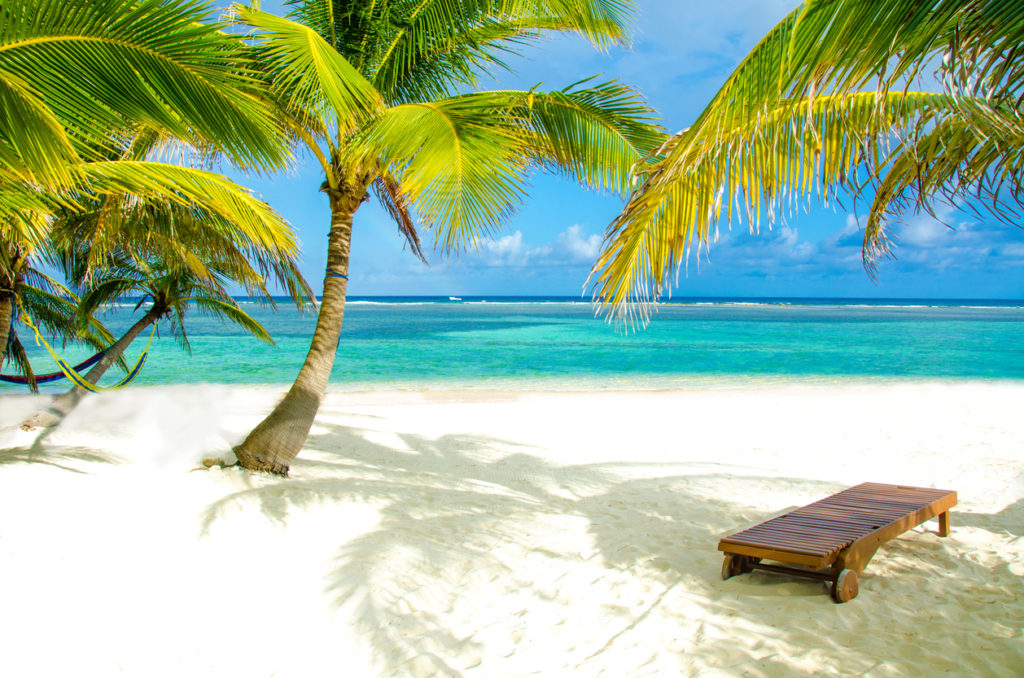 Belize
Dazzling visitors with infinite beaches too beautiful to be true and an amazing flora and fauna, Belize awaits in the Caribbean Sea, near Mexico and Guatemala. A fabulous destination for diving into the world of breathtaking coral reefs and relaxing on powdery beaches, Belize is also a land of ancient wonders, home to intriguing ruins left behind by the Maya civilization. Whether you choose to spend your days on the beach, hiking in the jungle or exploring Belize's history, your senses will be wrapped in a million fragrances and flavors.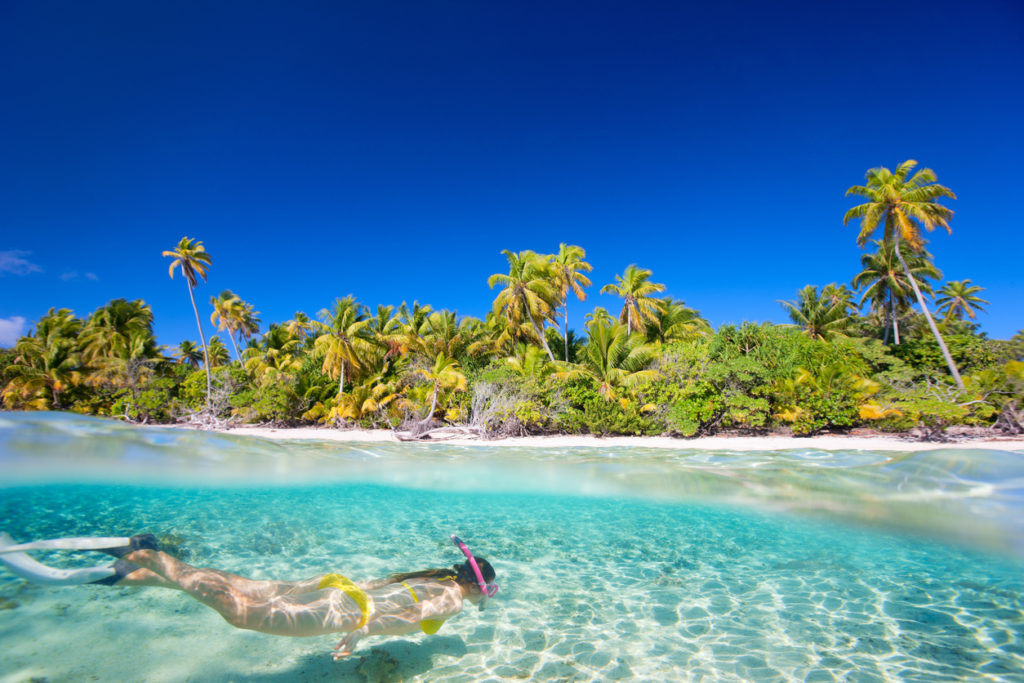 Tahiti
A glittering gem in French Polynesia's crown, Tahiti enchants tourists with balmy weather, remote beaches, and a floral paradise. The rhythm is slow paced in Tahiti and no one seems to wants to leave this paradise behind once they discover its gorgeous beaches, green valleys, tireless waterfalls, and majestic peaks. Tahiti is seductive and hypnotic, serene and inspiring. One of the most popular beaches in Tahiti, Lafayette Beach surprises visitors with its black sand and amazing views. Really would be good to add Tahiti to your top 10 tropical vacations.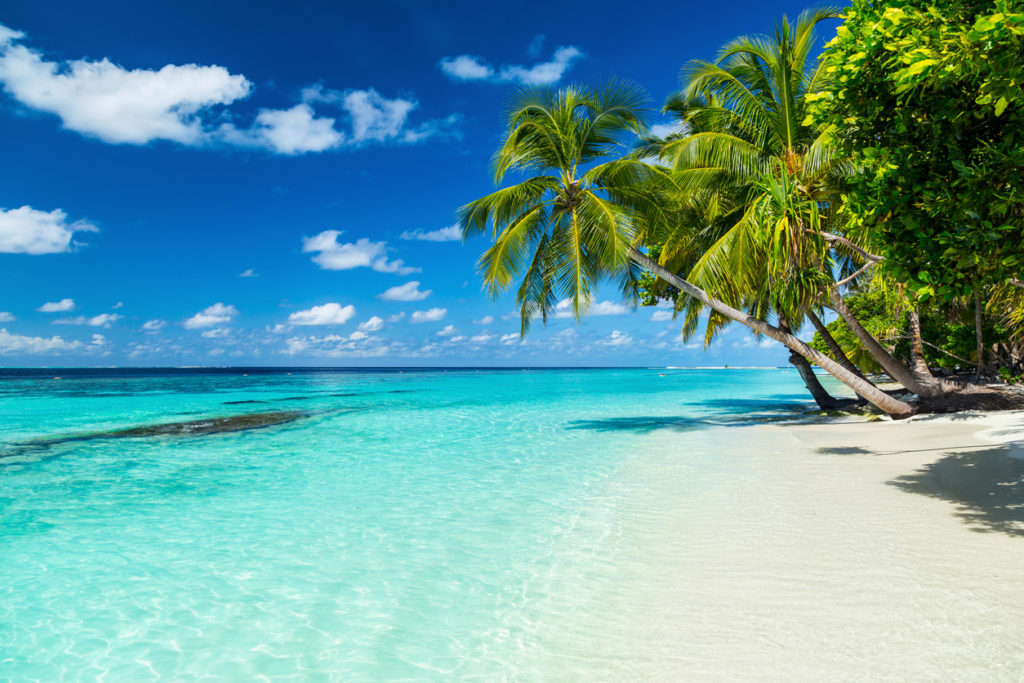 The Maldives
There's no talking about tropical vacations without mentioning the glamorous Maldives, the land of decadent overwater bungalows and unworldly aquatic wonders. Welcoming tourists with fabulous luxury resorts and an abundance of water activities, such as snorkeling, diving, surfing, and jet-skiing, the islands of the Maldives seem designed to resuscitate visitors who have fallen prey to the routine and everyday stress. An island hopping tour reveals the local traditions and history of the archipelago, while the resorts create exclusivists retreats for guests who love to be pampered.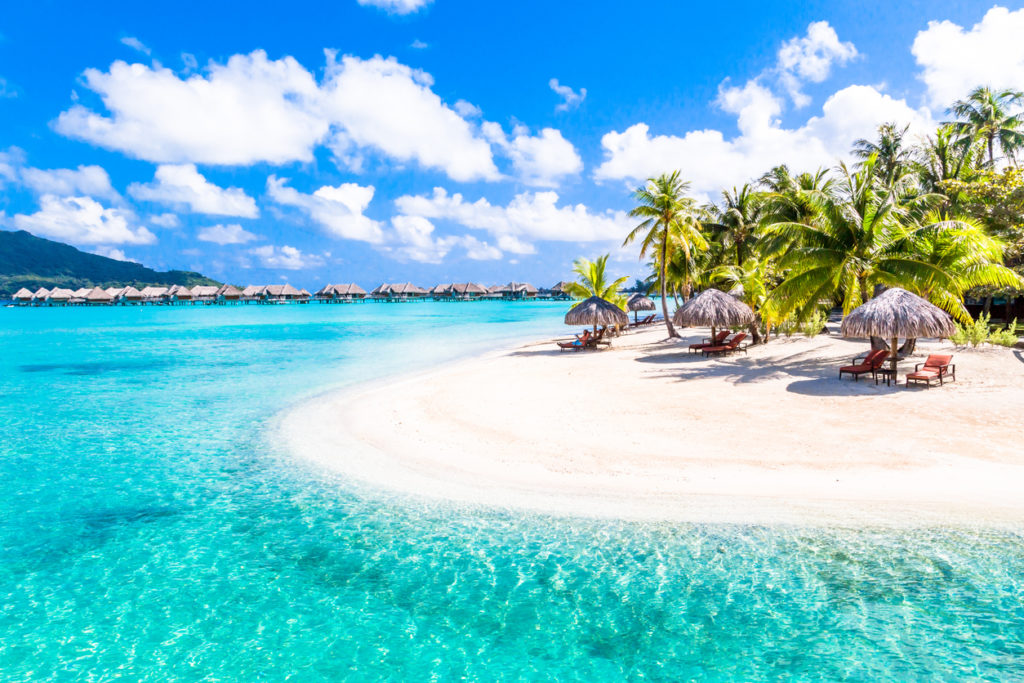 Bora Bora
An island that has banished anything remotely urban, Bora Bora seems like a vast rural area sleeping quietly under an ancient spell. And no one wants to disturb its tranquility! Feeling like you need to tip toe around the island hoping not to break the spell, you'll discover an exotic paradise and the perfect destination for daydreaming and being still. If the peacefulness gets to be deafening, you can leave the endless beaches behind and immerse yourself into the local traditions, try the local cuisine or hike on Mount Pahia or Mount Otemanu.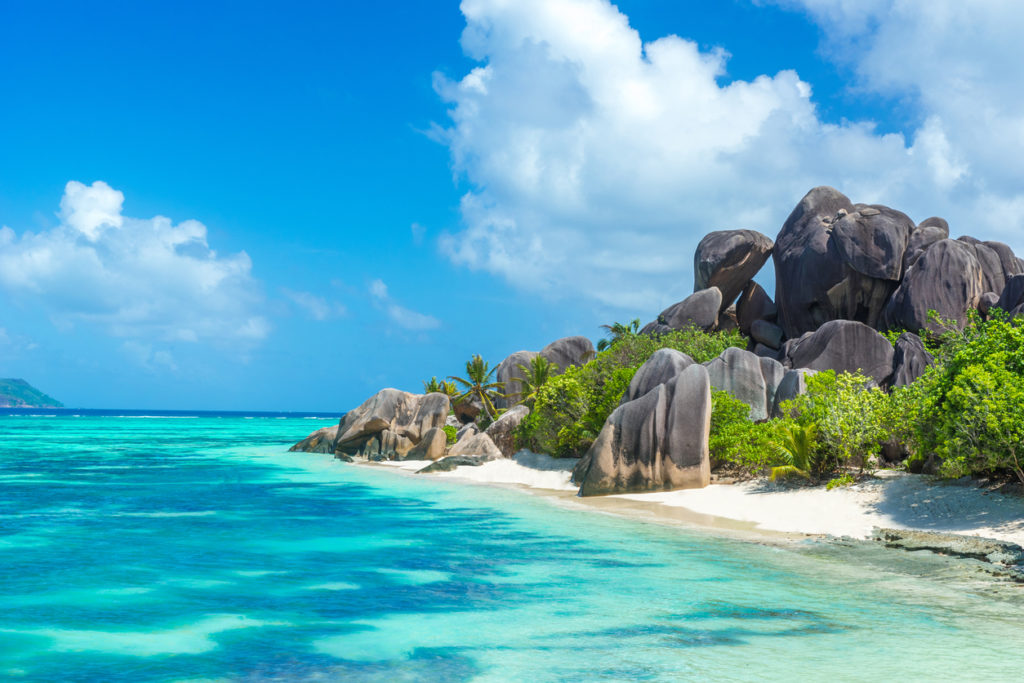 Seychelles
Our planet's Garden of Eden, Seychelles is a land blessed by nature and adored by travelers. Caressed by the warm waters of the Indian Ocean and home to 115 islands, this archipelago is a destination like no other. With spectacular beaches of blindly white sand and hypnotic turquoise waters, an underwater universe incredibly colorful and mesmerizing, and lush tropical forests, Seychelles creates the perfect hideaway from anything mundane and banal. A melting pot of cultures, this exotic destination invites tourists to discover fascinating traditions and try fabulous culinary specialties that bring together local ingredients and French and British flavors.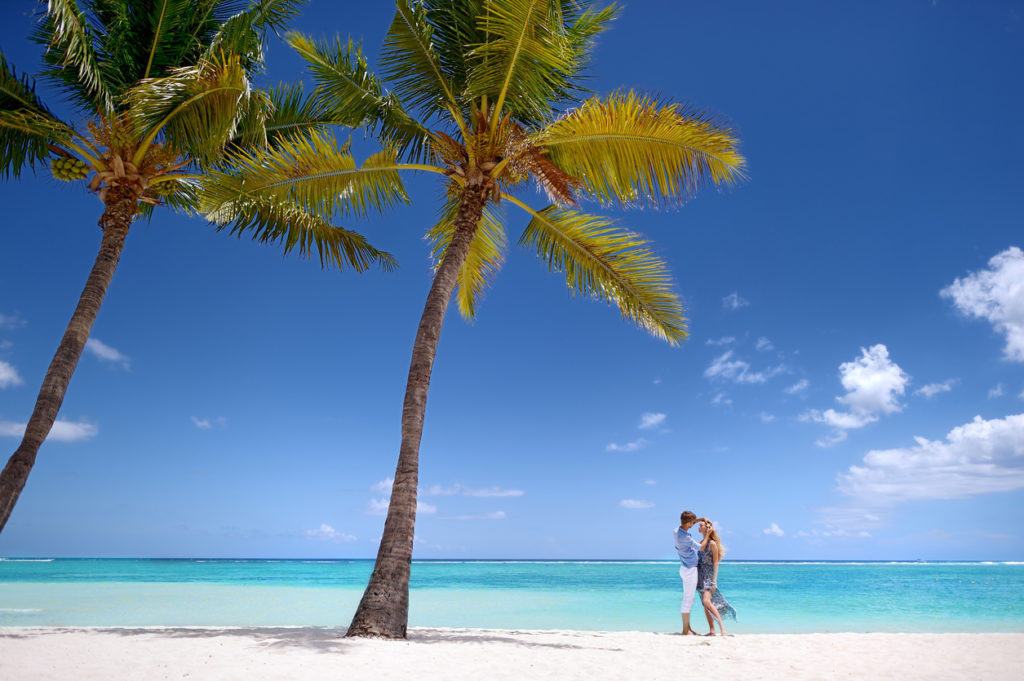 Mauritius
A magnet for British tourists, Mauritius is dominated by endless ribbons of white sand and volcanic mountains. This is a realm where serenity blends harmoniously with adventures to create an idyllic vacation destination. Many come here for the beaches and water sports, but those who take their time to explore the island will discover a fascinating country with a rich history and many stories to tell. Once the land of the Dutch, the French, and the British, today Mauritius is an independent nation with its own personality and charming character.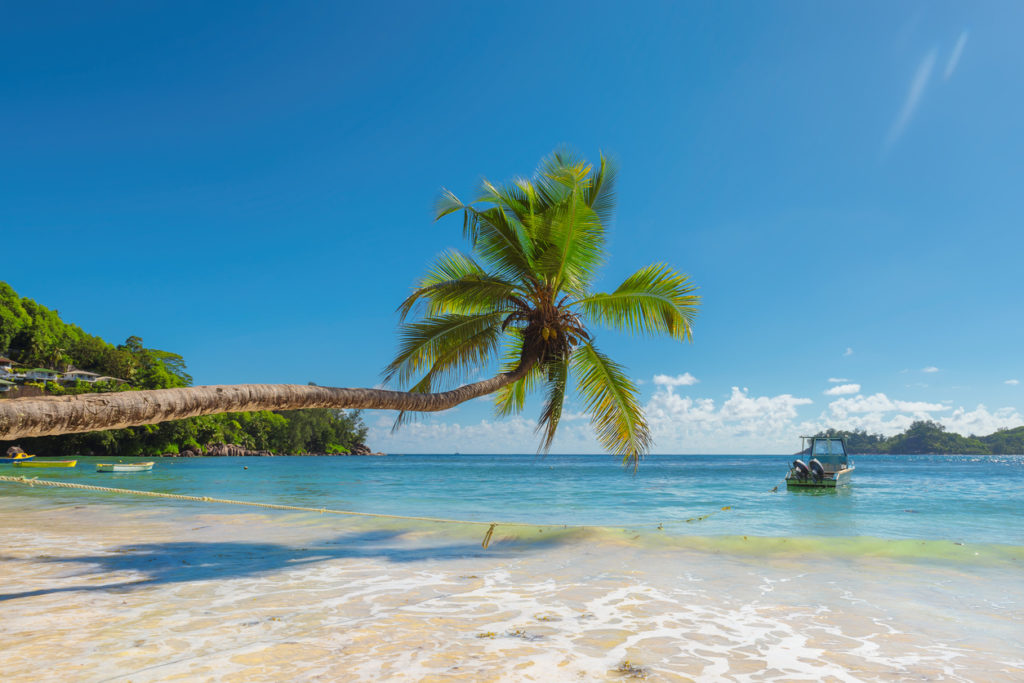 Bermuda
Famous for its spectacular pink beaches, Bermuda seems to be an exotic painting brought to life by demi-gods. Delicate and attractive, relaxed and fun, this destination invites tourists to discover more than 30 beaches and the ideal resort for a couple's retreat or a family adventure in the sun. The most famous beach is undoubtedly the Horseshoe Bay Beach, a glamorous pink appearance that despite its popularity is still a favorite spot for relaxation and sunbathing. Might be really great to also add Bermuda to that top 10 tropical vacation list you are building?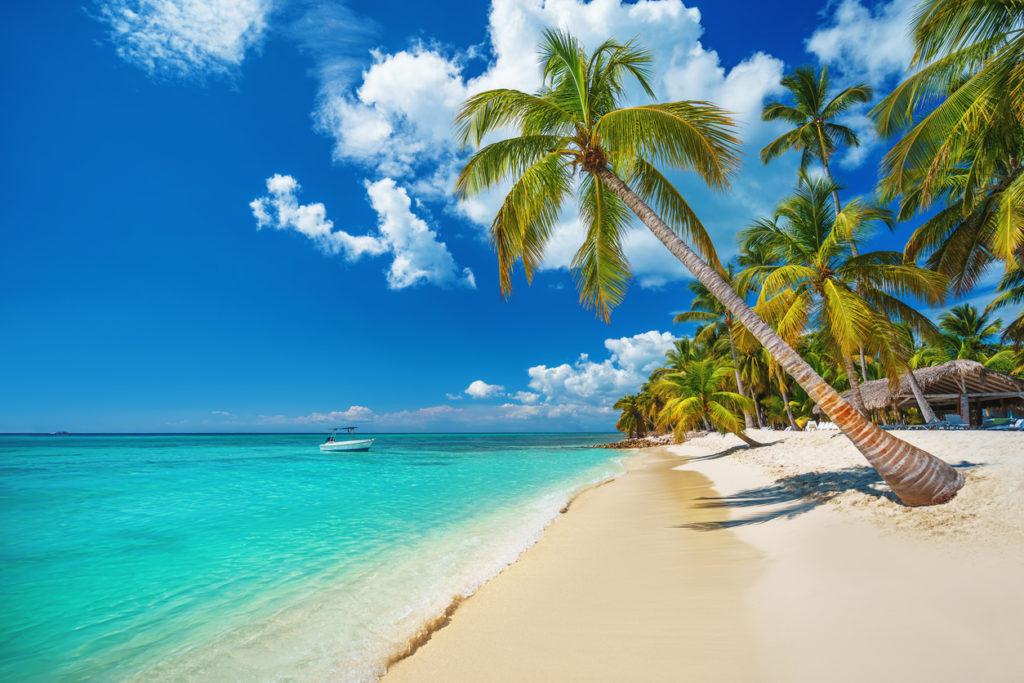 The Dominican Republic
A bit more affordable than many other exotic destinations, the Dominican Republic lures sun worshippers with irresistible vacation packages and superb beaches. Both families and independent travelers love to spend their summer vacations in the Dominican Republic due to its impressive number of activities and all-inclusive resorts. A favorite destination for surfers and a fabulous retreat for couples, this tropical country proves that exotic vacations are not reserved only to the rich and famous.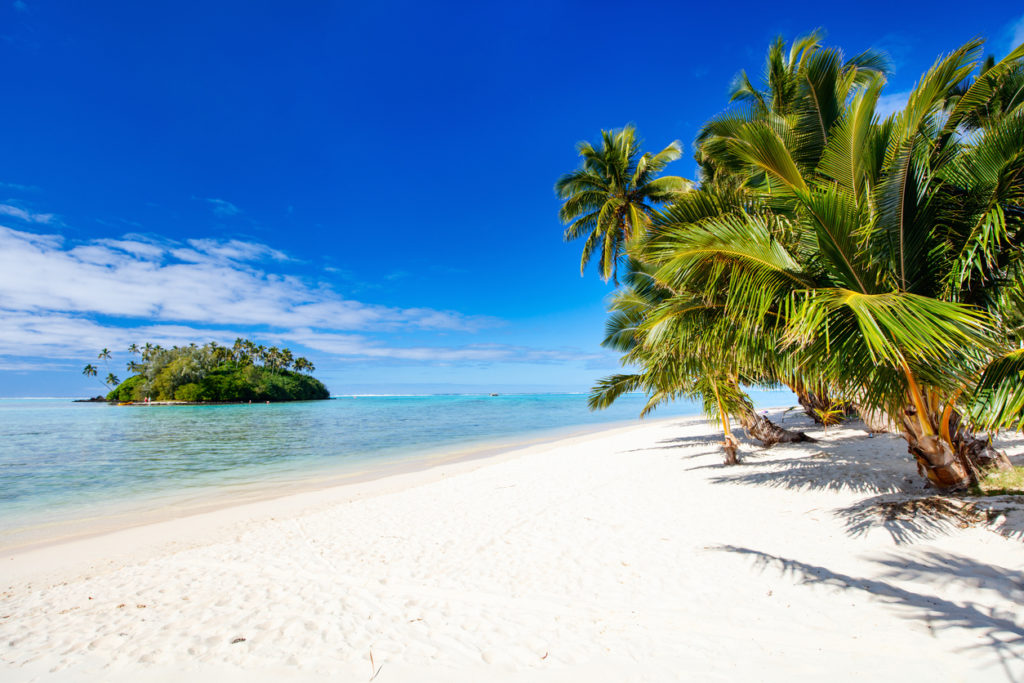 The Cook Islands
Away from reality and everything familiar, the Cook Islands lure visitors with superb beaches, addictive landscapes, mysterious caves, and intriguing jungles. Situated in the South Pacific, near Fiji and Tahiti, the islands will take your breath away with their beauty and untamed scenery. Whether you visit the island's main destination, Rarotonga, to discover the country's local culture, or you hop from island to island, you'll encounter welcoming locals, fun adventures, a fabulous underwater world, and some of the most beautiful beaches in the world.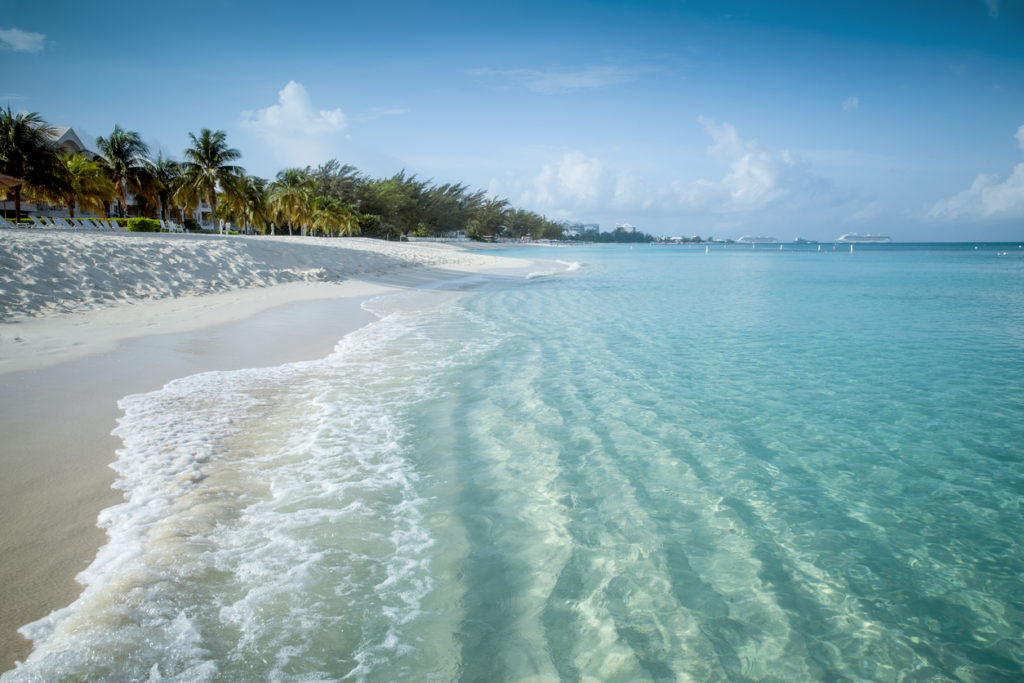 Turks and Caicos
Home to the gorgeous Taylor Bay and spectacular beaches, the Turks and Caicos Islands invite visitors to unwind in an azure world of peacefulness. A secluded destination that seems reserved for tourists who love exclusivist vacations, the archipelago is blessed with endless strips of alabaster sand and mesmerizing coral reefs. Providenciales, the country's most glamorous destination, is dominated by luxury resorts and a vibrant nightlife, while Grand Turk attracts curious travelers who want to learn about the country's culture and history.