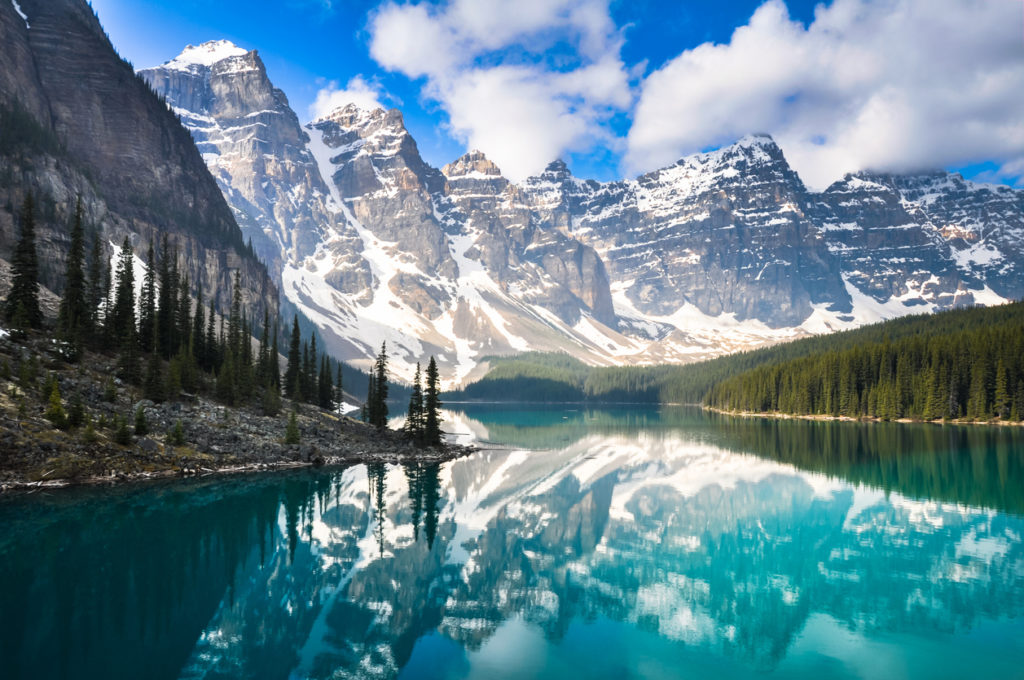 Planning a trip to the Canadian Rockies might feel a bit overwhelming! But imagine actually being there, face to face with these glorious mountains. Many people come to Canada especially to discover the Rockies' overwhelming immensity and their beautiful forests, rivers, and lakes.
Most of the best parts of the Canadian Rockies have been included in several national parks to make things easier for the mere mortals who want to discover the mountains' greatness. No, you won't be able to visit all of them, but you don't need to anyway. Each park is sensational, so just choose one and focus on the most accessible highlights.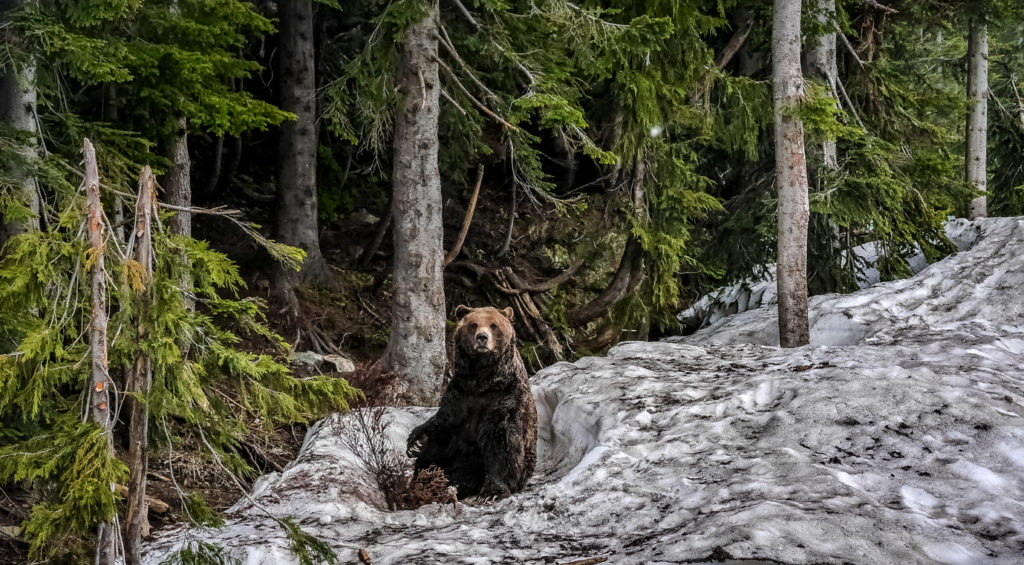 When to visit and where to set base
Situated in western Canada, which includes the provinces of Alberta and British Columbia, the Canadian Rockies are accessible from Vancouver, Calgary, and Edmonton airports.
The best time to visit is in summer, from mid-June to mid-September, the perfect season for hiking and sightseeing, but if you're traveling on a budget, you might consider visiting during the shoulder season, from mid-May to June or mid-September to October. Not only the prices are more reasonable then but you have better chances to spot wildlife, especially grizzlies who appear along the coast to catch some salmon.
You can base yourself in one spot or plan a longer itinerary and change accommodation depending on the parks you want to visit. Your options are the usual: affordable accommodation at campgrounds or hostels or more expensive lodging at hotels and luxurious lodges that offer sensational views and outdoor hot tubs.
Banff National Park is always a good choice to set your base. You can stay in Lake Louise or at the Banff Townsite. From here you can plan day trips to explore the park and even get to Yoho National Park and the southern end of the Icefields Parkway. If you want to visit Jasper National Park too, you should find accommodation there because the driving time between Banff and Jasper is around 3.5 hours and that's not enough time to go there, explore, and come back. 
There are the two main parks tourists prefer. While Banff National Park is the busiest park in the Canadian Rockies, Jasper National Park is the largest but less crowded. The highest and most dramatic peak in the Canadian Rockies, Mount Robson, awaits in the Mount Robson Provincial Park, neighboring the western border of Banff and Jasper parks.
West of Banff National Park, you'll find the Yoho and Kootenay national parks, while at the southern end of the Rockies, is the small Waterton Lakes National Park coupled with Glacier National Park in the US.
If you're having trouble choosing between Banff National Park and Jasper National Park, it might help you to know that Jasper is almost double the size of Banff but it also has a more rustic charm and a certain feeling of remoteness.
Banff is the park chosen by the majority of tourists who arrive here and has a ski resort town vibe. If you prefer a lively town, then Banff is definitely the place to set base. The town has numerous restaurants and bars, end shops, and big names like Starbucks and McDonalds. Jasper has a more laid back ambiance. It's a genuine mountain town with local shops and restaurants and not as consumerism-oriented as Banff.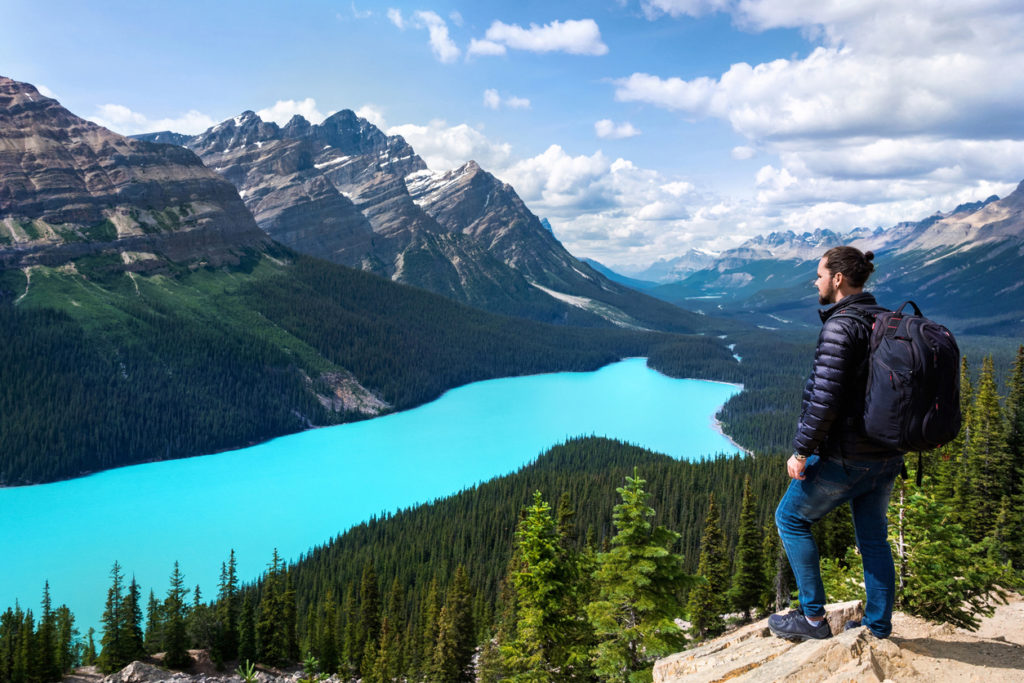 Where to hike and what to see
As expected, there are so many things to see in the Canadian Rockies that one trip will definitely not be enough. However, you can try and capture the essence of the Rockies' greatness and beauty by checking at least a few of the highlights.
If you're coming to the Canadian Rockies for the hikes, you're going to be ecstatic with the variety of choices. From easy hikes to half-day hikes and multi-day trips, the Rockies will make sure to keep you busy and enchanted with the surroundings. Of course, those who just want to enjoy the scenery without necessarily adventuring on hiking trails have plenty of options too.
Banff National Park
The most famous park in the Canadian Rockies, Banff National Park has two main bases, the towns of Banff and Lake Louise and no less than 1,500 km of trails. You can easily get from here to many lakes, including Lake Louise, Moraine Lake, and Lake Minnewanka without having to invest too much effort. The Johnston Canyon and Peyto Lake are great destinations for those who don't want to exert themselves but also don't want to miss the spectacular beauty of the Rockies.
Other highlights of the Banff National Park are Lake Agnes and Plain of Six Glaciers Tea Houses, The Bow Valley Parkway and Bow Lake, the Upper Banff Hotsprings, and Sulphur Mountain Gondola. A half-day trip to Sulphur Mountain dazzles hikers with panoramic views of Banff and the mountains guarding it and offers them the chance to ride the gondola to the top. The trails in Banff are popular and often crowded during the summer, so you won't have to worry about bears and other wild creatures.
The most magnificent views await along the most popular roads in the park: Bow Valley Parkway from Banff to Lake Louise, and Icefields Parkway from Lake Louis to Jasper. Either one is going to take your breath away due to the abundance of hiking trails, lakes, canyons, waterfalls, and viewpoints, all framed by majestic mountains, rivers, forests, and glacier scenery.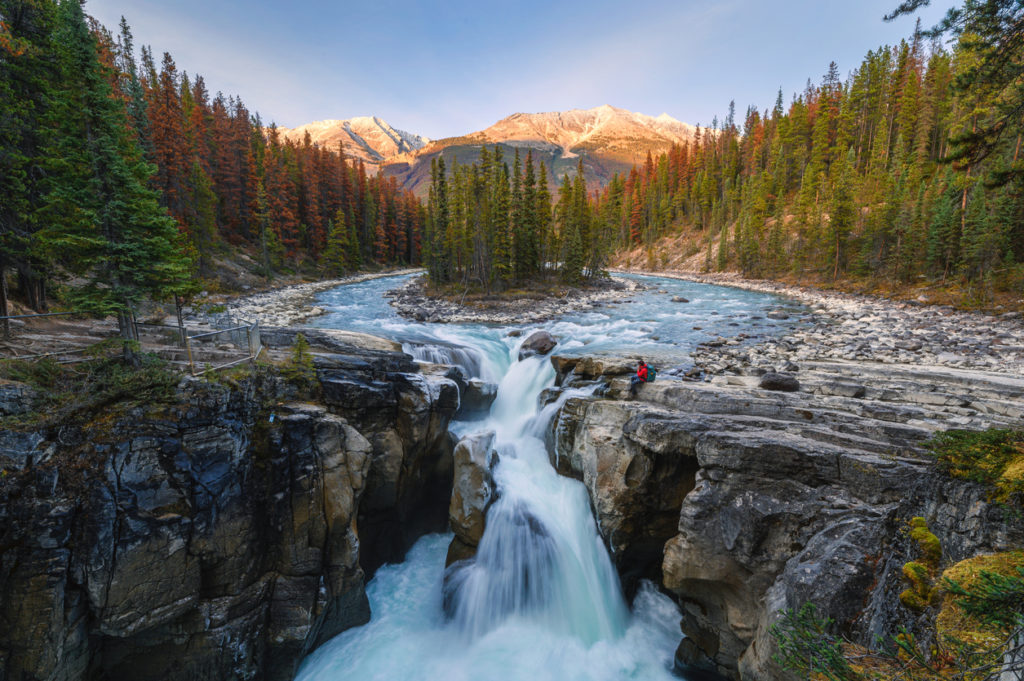 Jasper National Park
Jasper National Park awaits visitors with the Scenic Maligne Lake Drive, the Athabasca Glacier and Columbia Icefields, and Jasper Tramway and Whistler's Mountain.
The backcountry for Jasper is the picturesque Tonquin Valley home to only one settlement, Jasper. It is more extensive and less traveled than Banff's and dotted with numerous campgrounds and thousands of kilometers of trails considered to be some of the best in the world.
There are less half-day hikes in Jasper, and those available have as usual destinations lakes guarded by forests. An easy hike will take you to Medicine Lake and Maligne Canyon, while a half-day hike to Cavell Meadows will enchant you with beautiful views of snow-capped peaks. Many come here for the day hikes that start from Maligne Lake road, Icefields Parkway, and Yellowhead Highway.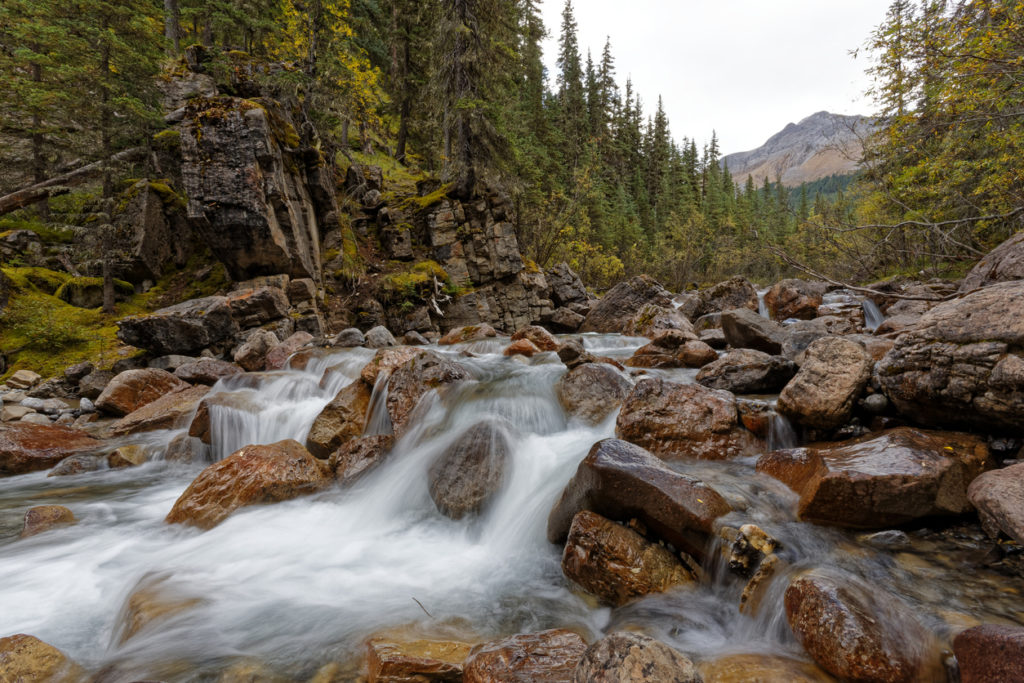 As expected, you'll have to work a bit harder on a hike in Jasper National Park and the trails in the wilderness are less popular than the ones in Banff, but your efforts will be rewarded with beautiful views and great outdoor experiences. The Miette Hot Springs is also worthy of your time and effort, especially since it is famous for its beautiful trails and springs.
Travelers who are serious about hiking and want to take one multiple day hikes have plenty of choices. The Berg Lake Trail is one of the most beautiful routes in the Rockies, a 22-km trail that offers superb views of Mt. Robson, the highest peak of the mountain range, and a chance to admire beautiful glaciers.
Some of the most beautiful sceneries in the Canadian Rockies await along the 56 km long trail that starts at Sunshine Meadows and leads to Mt. Assiniboine. The Skyline Trail welcomes brave hikers at Jasper National Park and has a length of 44 km. It is challenging, especially since there is snow here from the end of September to the end of July, so you only have a small interval to test your limits and discover the superb views along the way, but it's deserving of your sweat and dedication.