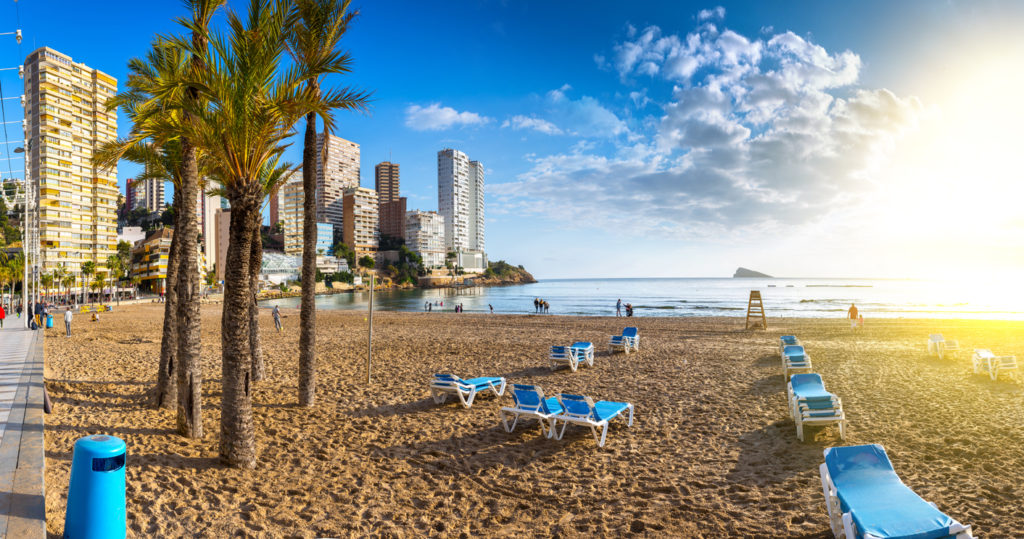 Sun worshippers love Benidorm, and nothing can seem to stop them from invading its gorgeous beaches as soon as summer sets in. Situated only 40 minutes from the airport of Alicante, Benidorm is the quintessential Spanish summer destination. Ideal for couples, groups, and families, the lively Costa Blanca resort is always ready to enchant and entertain. While this is not an ideal destination for tourists looking for a traditional Spanish town, you will certainly enjoy Benidorm if you love superb beaches, a party atmosphere, and a Miami-like skyline.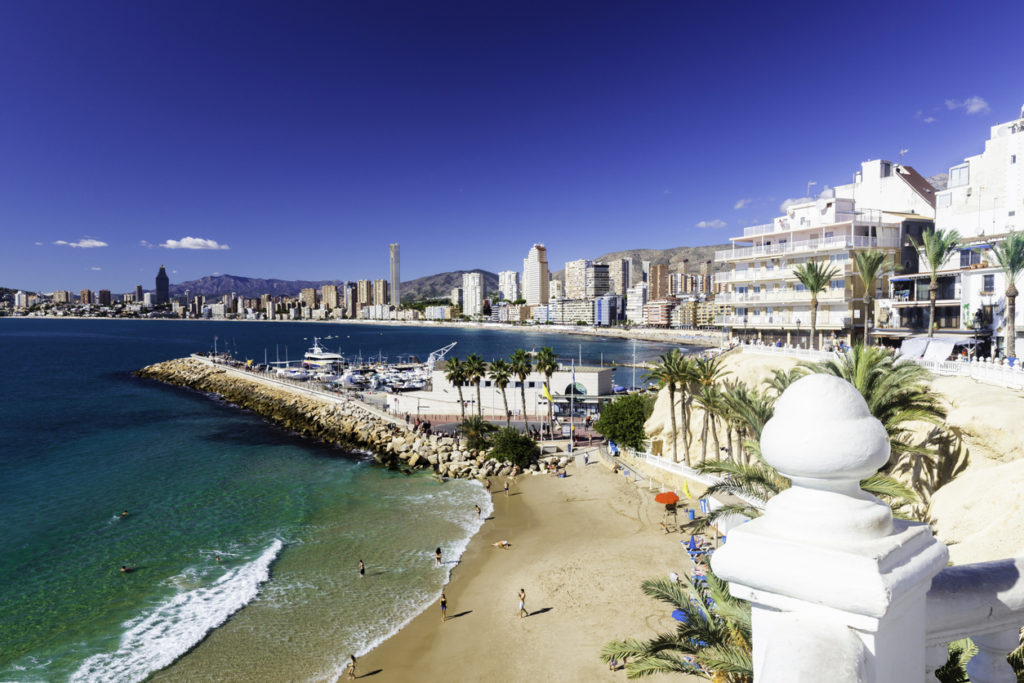 The sun shines brighter in Benidorm
With over 3,000 hours of sunshine, the city of Benidorm may know rain from time to time, but it often seems just a distant memory. The summer resort is blessed with 4 miles of Blue Flag beaches and crystalline waters to satisfy even the pickiest beach-goer. The most cosmopolitan and glamorous beach of all is undoubtedly Playa Levante, a spectacular ribbon of golden sand that stretches along 1.3 miles and is lined with an abundance of restaurants, bars, and cafes.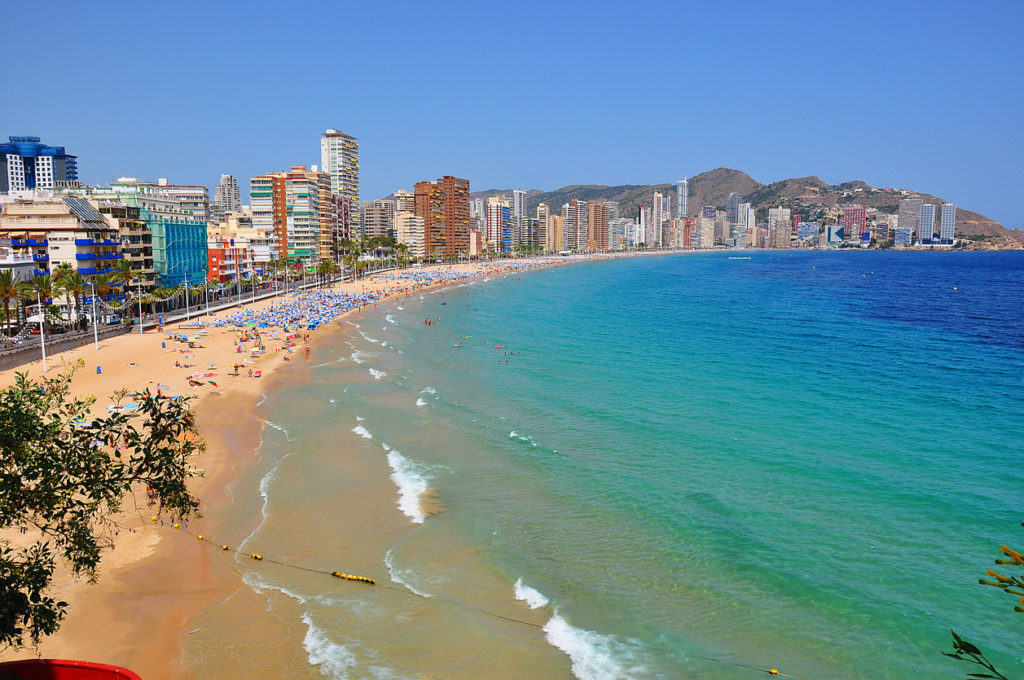 The second-most beloved beach is Playa de Poniente dressed in the finest sand you can find on the Costa Blanca and especially attractive for families due to its calm waters and variety of restaurants. Playa del Malpas comes in third, in terms of size, but is just as beautiful and fun as the first two, happy to serve sun worshippers with modern facilities, crystal waters, and excellent watersports.
Whether you prefer waterskiing, diving, parasailing, or snorkeling, the beaches in Benidorm will keep you active and captivated. There's even a cable ski mechanism installed on Levante Beach to offer easy access to waterskiing without the need for a speedboat.
Family fun is the best type of fun in Benidorm
Families always have a blast in Benidorm due to the variety of theme parks ready to keep kids busy and parents relaxed and happy many days in a row. Start your family adventure in Aqualandia, the oldest waterpark in Spain and a popular family destination since 1985. Expect to discover 150,000 square meters of pure fun created by a cornucopia of waterslides, wave pools, and chute rides. You'll even have access to artificial beaches and fun toddler water play areas for every family member to create their own fantastic memories.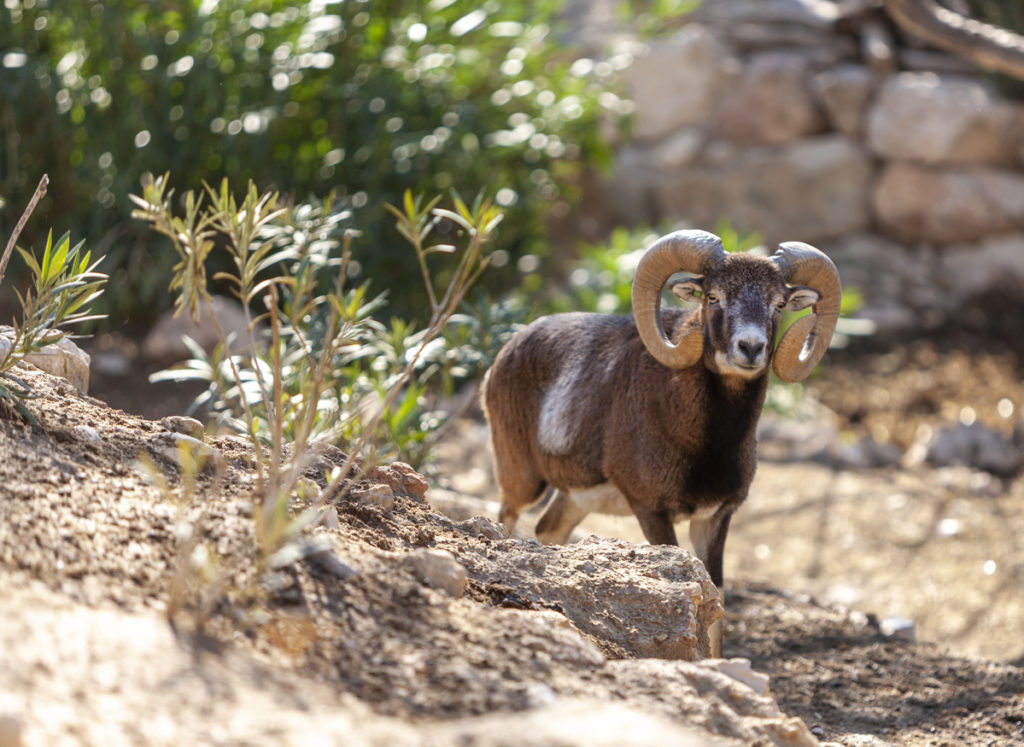 Put aside a day for a tour of Terra Natura, a paradise for visitors who love animals and want to admire them in a fun interactive park. Two continents await in Terra Natura, each with its own animals and personality, as well as numerous fun rides, waterslides, and games.
New day, new Terra for you and your family! Head to Terra Mitica to travel back in time when ancient civilizations were creating the future. You'll get to discover the Secrets of the Pyramids, the Minotaur's Labyrinth, and even embark on the Great Odyssey journey. Kids will have a chance to shake hands with Roman, Egyptian, and Greek heroes and witness legendary battles. Craving for more adventure? Enjoy a rollercoaster ride and explore the many other attractions hidden in this Mythical Park.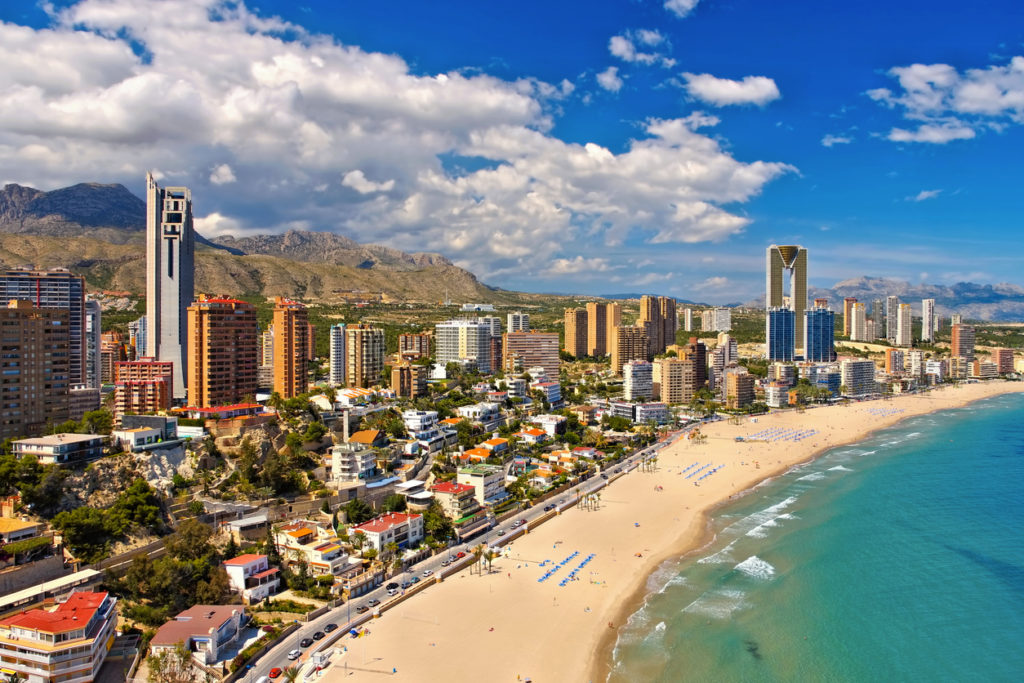 Relaxation in Benidorm for the entire family
If you need a break from all the excitement that accompanies theme parks, there's no better place to hide away from the tourist frenzy than aboard a boat that will take you on the petit island of Benidorm. Situated in the middle of the inlet, the island is a gorgeous scuba-diving destination or simply a peaceful haven for relaxation and breathing exercises. Families who want to explore the sea should buy tickets for a glass-bottom boat to admire the colorful and diverse aquatic universe often visited by manta rays and sharks.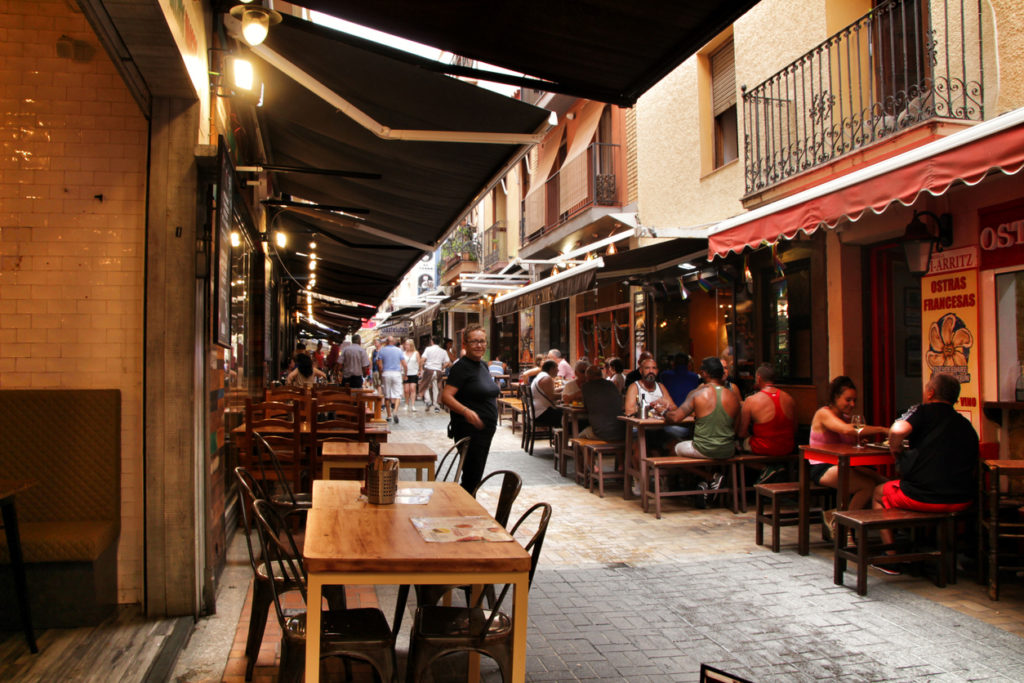 Want to experience the charming atmosphere of a small Spanish village for a day? Visit Altea and familiarize yourself with a few pages of Spanish culture. Walk to the local outdoor market to shop for handicrafts, try local specialties and spend a few moments at one of the cafes to relax and see the locals going about their day.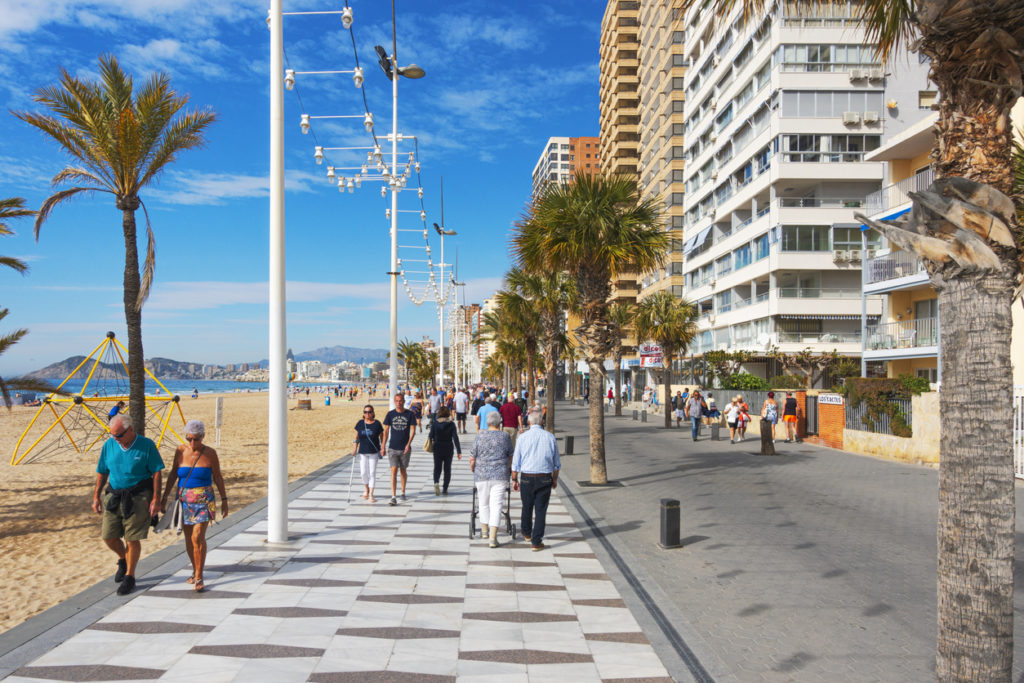 If you're looking for 100% grown-up fun, there's no better destination for you than the 18-hole championship golf courses at Westin Real de Faula Golf Resort & Spa or one of the many tennis clubs situated nearby. And, of course, as soon as the sun sets down, you'll get to explore the nightclubs and bars Benidorm is legendary for.