This is a popular destination for EVERY level of surfer and this article covers the best surfing spots in Portugal. If you are looking to experience a unique European surf in the sun all year long, then Surfing Portugal should be your first choice. It offers world-class surf that matches that of anywhere in the world and with a beautiful culture to match. As you will find Surfing Spots throughout Portugal but we hope that this will guide you a little better.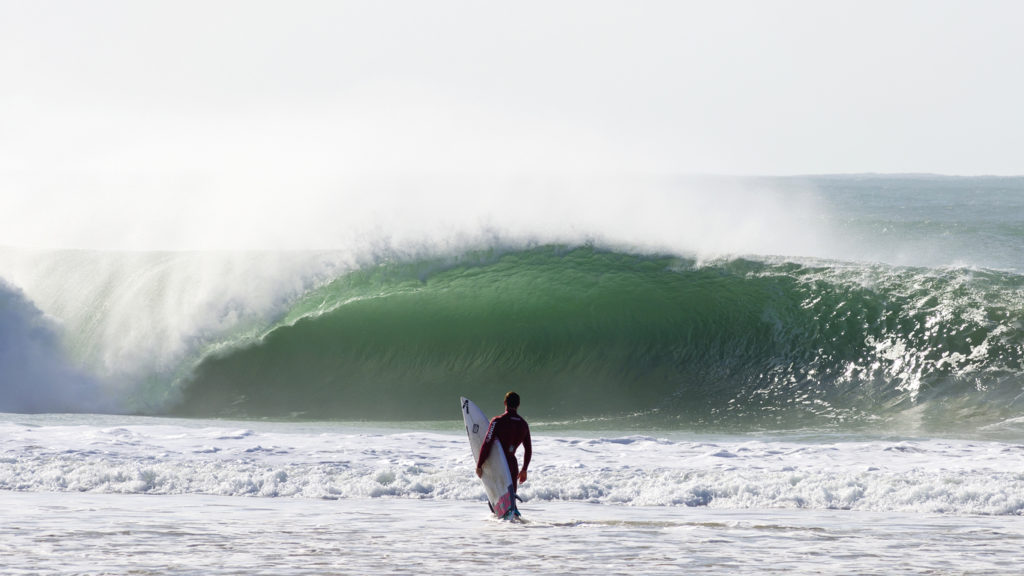 Mediterranean climate
Portugal has a very mild Mediterranean climate which is heavily moderated by the Atlantic ocean. Droughts are frequent in the south. However, It is far greener to the north due to slightly cooler temperatures in the winter. The Air Temperature in Portugal ranges from the '60s F in the winter months to the high 90's F in the summer.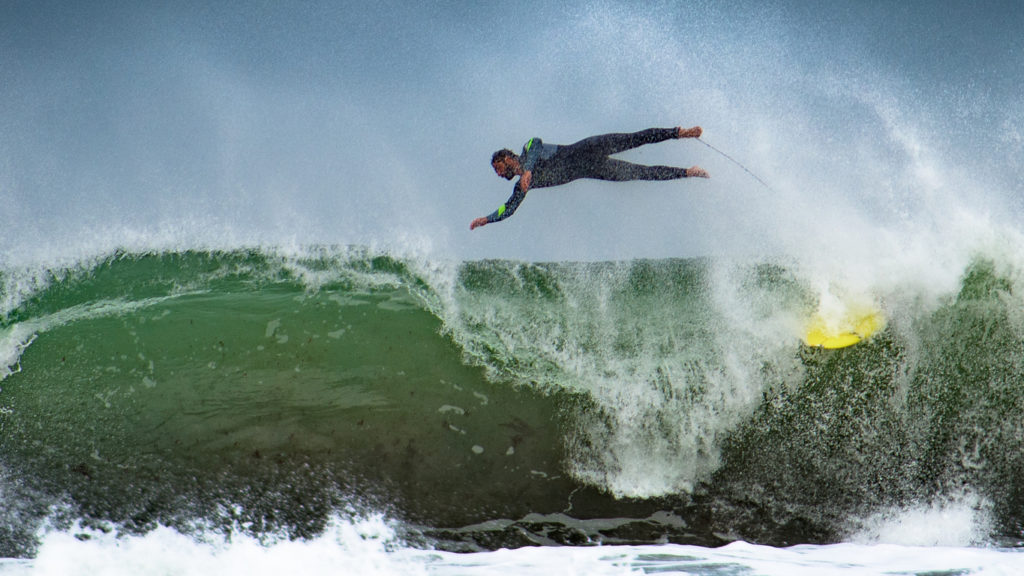 Surfing Lisbon Area
Lisbon area is the heartland of Portugal surfing. This stretches all the way down to Peniche. The surf in this region will bring out the glutton in most moderate surfers. Wave after glorious wave pounds this coastline. As no matter what the conditions are going to be, they're almost certainly an offshore wave somewhere close by. The coast is full of coves offering powerful Atlantic surf. The surf community is active all over this region, and the cost of living is cheap and reasonable.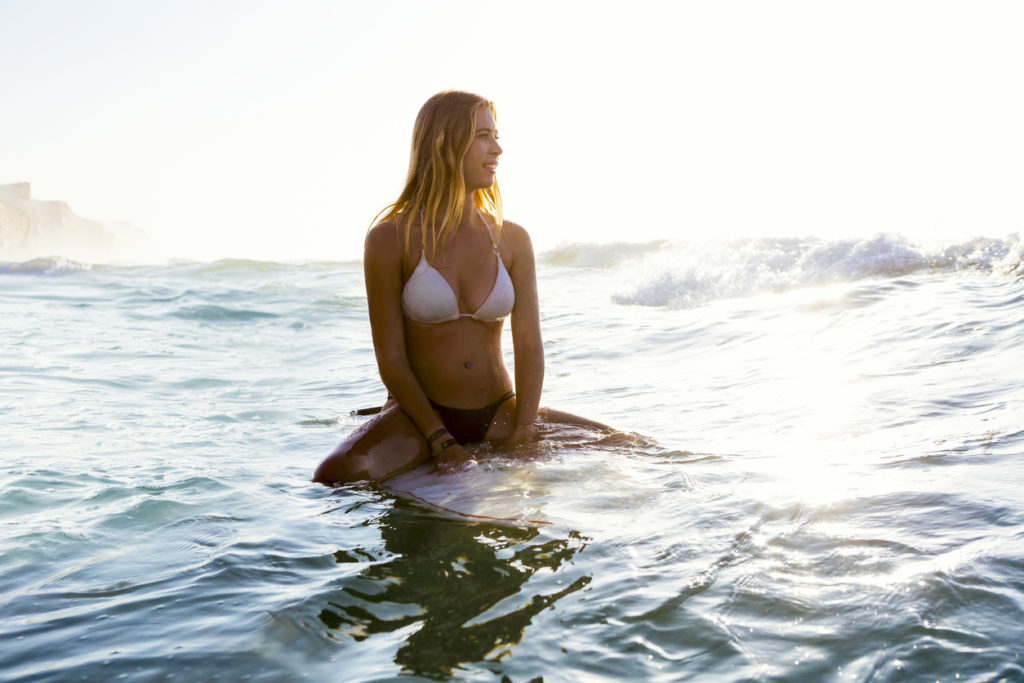 Peniche
Peniche area has a wave known as "super tubes". This is one of the most consistent surfing spots in Europe and internationally famous for its barrels. Several surf camps are located directly by the beach and offer ocean views, restaurants, bars and surfboard-storage. During the evening their area often has a full party scene going and different events taking place regularly during high season.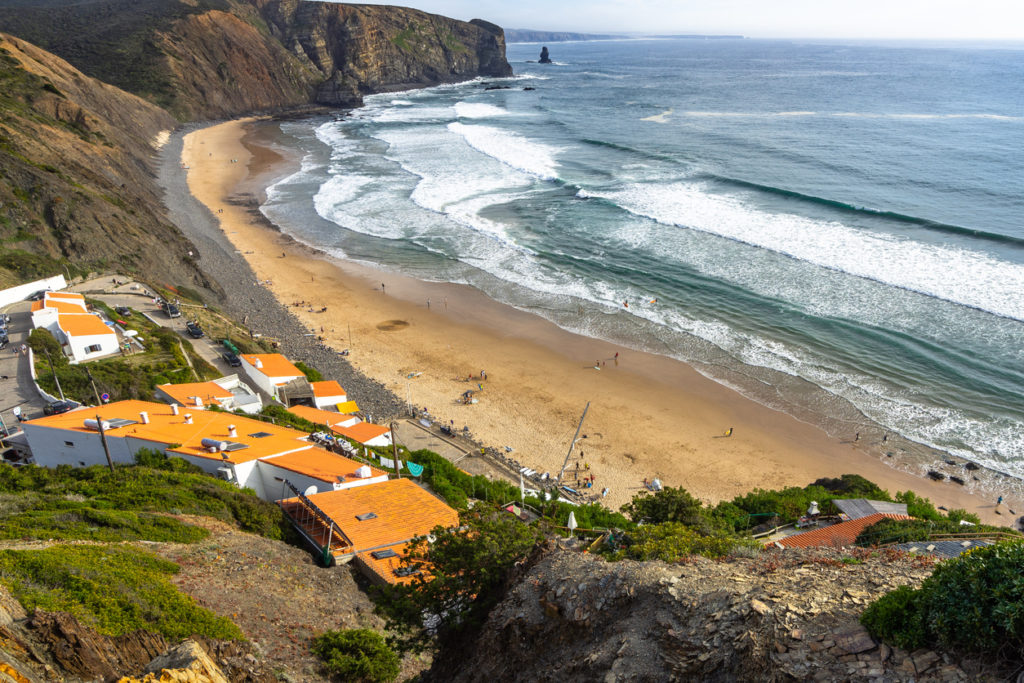 Surfing in the Algarve
The Algarve has a very mild climate with solid surf. Offshore morning breezes are extremely common to be found. This destination has been a trendy choice with surfers for decades. As it is very similar to surfing found in southern California and delivers a decent-sized surf peak with water temperatures from the '60s F to low '70s F.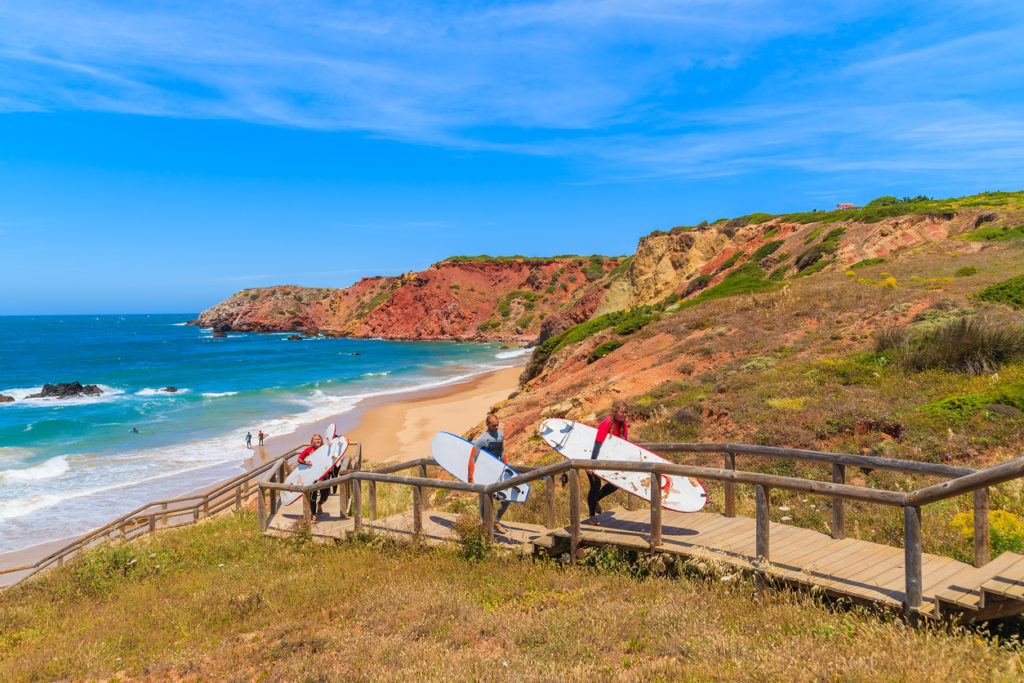 Lagos
You will find many surfers choose to stay in the lively resort of Lagos which is animated in the summer and a quiet village in winter and offers great access to many of the southern Surfing Spots in Portugal. The surf in Lagos itself is not regular; that is why several surf camps operate from this region and offer we offer a 4×4 travel daily.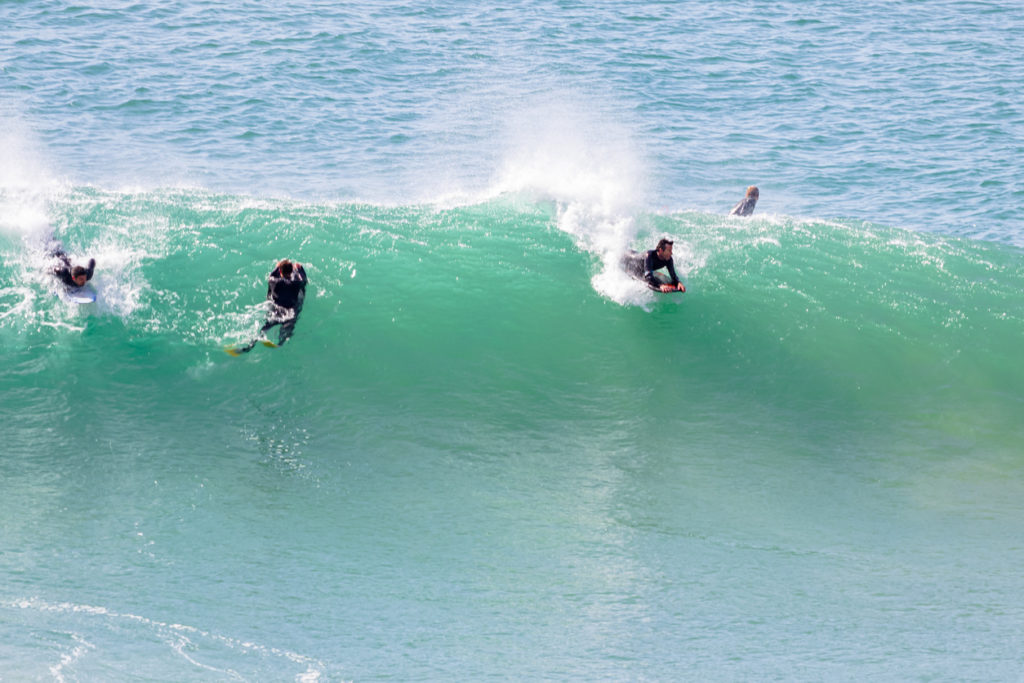 Sagres
In addition, the Sagres area is nearly at the lower tip of Portugal and is the last surfing community before the Atlantic Ocean. Nearby surf beaches that face both south and west into the Atlantic, you won't be surprised to hear that there is a vast selection of local spots.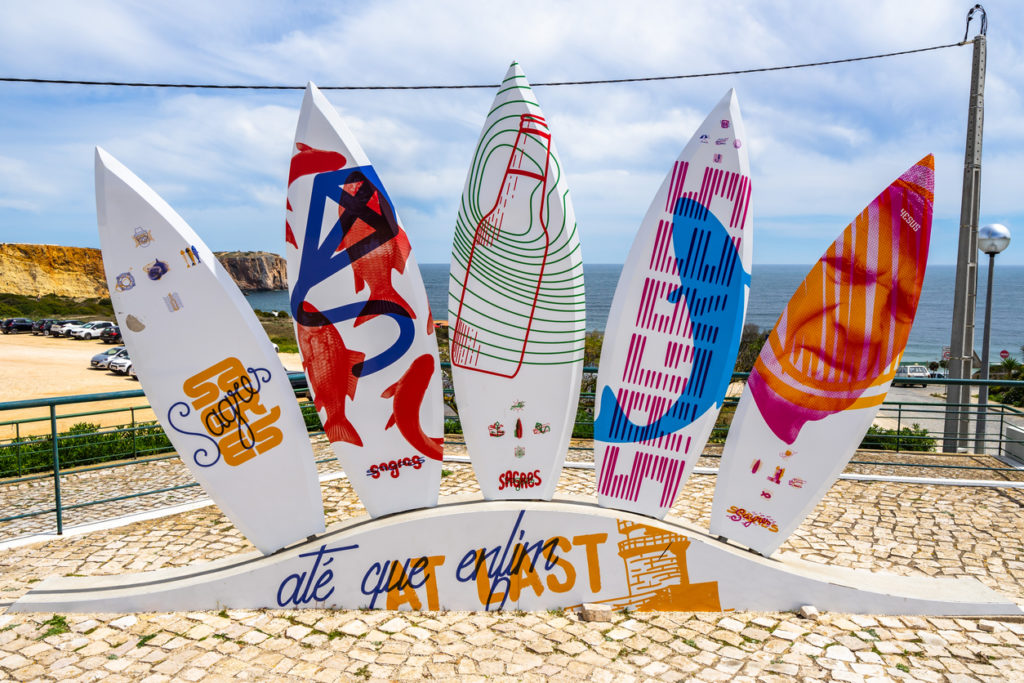 Whatever the conditions of Surfing Spots in Portugal you will find the best of the surf within a short distance. Sagres offers excellent constant surf without the need to travel as you will discover several rural surf camps available here!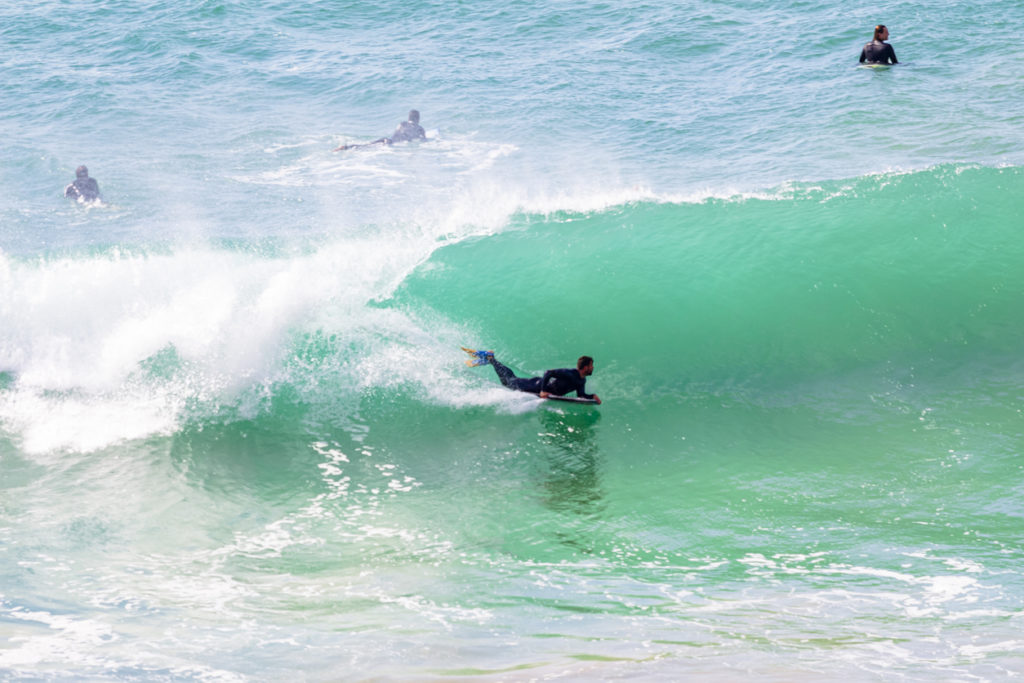 Surf Height and Water Temperature
The surf wave height and water temperature vary throughout Portugal. We have provided a small guide here to show you from the south-west tip of Portugal.

As I am sure we have now converted you, and you are looking for a surf trip to the Algarve. Therefore, check https://www.surfexperience.com/. Perhaps you would prefer to surf in Peniche and Super Tubes then check out: https://surferslodgepeniche.com/
(please note that these are external websites).
However, if you liked this article you might also like to read about other beach destinations here: https://www.purevacations.com/top-5-family-beach-holidays-in-europe/