Special occasions are accompanied most of the times by a bottle of Bordeaux. Why? Because there's no wine like the Bordeaux wine. Bordeaux is not only the biggest wine region in France and a superb city, but also the name of one of the most awarded, flavorful, and appreciated wines in the world. The land of majestic castles, picturesque scenery, and unforgettable gastronomic experiences, Bordeaux invites travelers to pamper all their senses.
The birthplace of Cabernet Sauvignon and Merlot wines, Bordeaux gathers under its name all the land that stretches from Soulac-sur-Mer and Medoc in the north to Graves and Cerons in the south. This means more or less 250,000 acres of vines cared by 20,000 producers who produce about 850 million bottles of wine per year! As you probably already know, most Bordeaux wines are red and, even though there's no grape daring enough to dethrone the Cabernet Sauvignon and Merlot, travelers are encouraged to taste as many different types of blends as possible, including Cabernet Franc, Malbec, and Petit Verdot. Because, if not here, then where?
It's true, Bordeaux is not exactly known as a laid-back, fun destination. Some say the region takes itself too seriously and that the sophistication created by all this wine extravaganza and luxurious châteaux keep "normal" travelers at a distance. But this needs to change! Bordeaux is now a lively place, fun and relaxed, seasoned with tons of fine wine and mouth-watering French specialties. So take to the wine trails in Bordeaux and savor the delights along the way.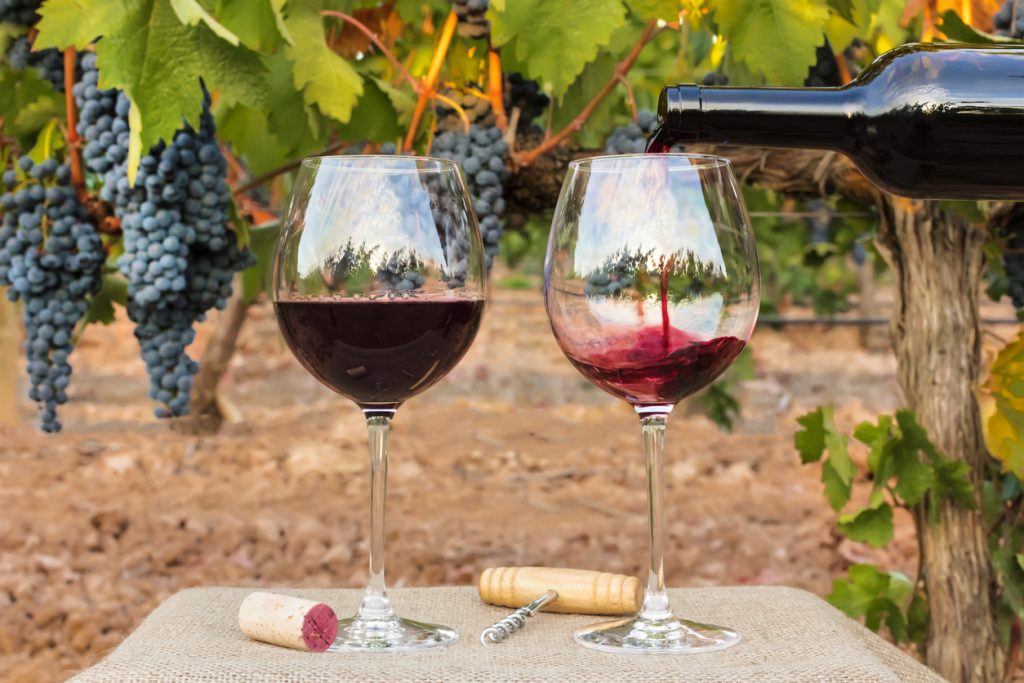 Wine-related attractions in Bordeaux
The city of Bordeaux is one of the most beautiful and fascinating cities in France, a UNESCO World Heritage Site rich in history, 17th-century architecture, art, and cultural events. Wine is often celebrated here with many festivals that pair the wines with great food, art, and music. If you prefer to combine wine with history, start your journey of exploration from the historic town center where you'll discover an abundance of bars and restaurants, and the beautiful Saint-Andre Cathedral. Stop at CIVB, a famous wine bar, where you'll find Bordeaux wines for all budgets in a superb setting. Accompany the wine tasting with some French cheese, cold meats and chocolate.
When in Bordeaux, you can combine wine with pretty much everything: history, food, art, music, and even sports. Visit the Museum of Wine in Art that awaits at Mouton Rothschild and you'll discover a fabulous collection dedicated entirely to wine-related exhibits. For an outstanding food and wine combination, choose the Château Ambe Tour Pourret that invites wine-lovers to taste wine while savoring spectacular French meals or taking cooking classes that teach how to successfully pair regional food and wines.
Regardless of your wine, food, and touristic preferences, don't leave Bordeaux without visiting the famous La Cité du Vin. This brand new museum familiarizes visitors with the history of wine in a glamorous, tech-based way. Its smart exhibits, panoramic views of the city, and wine bar will definitely keep you busy for a few hours.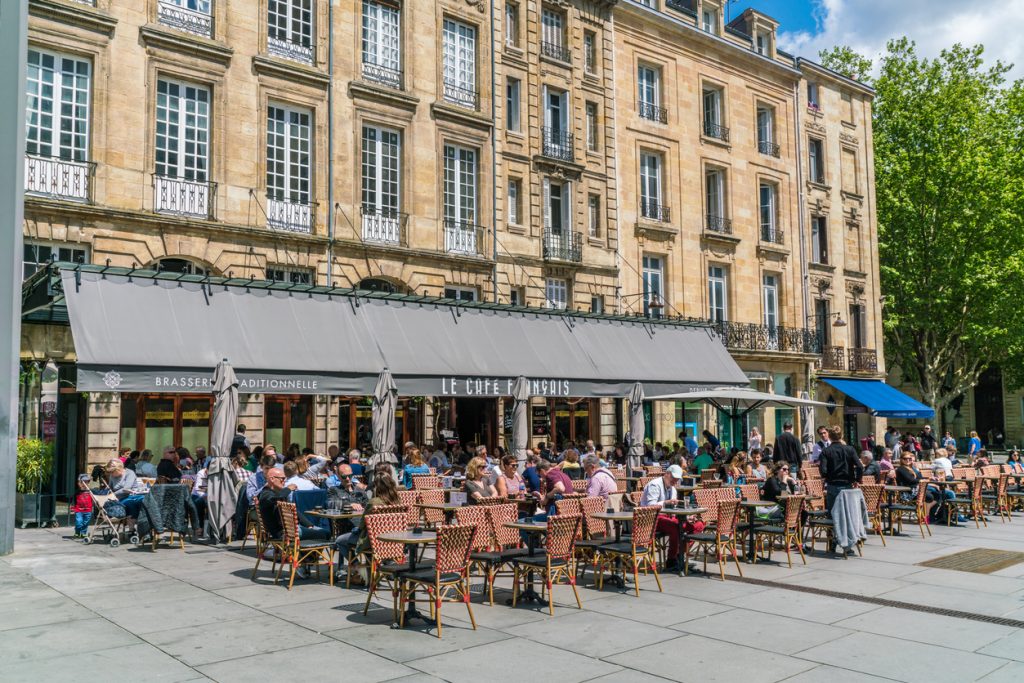 Day-trips to beautiful vineyards
If you're planning to spend more time in Bordeaux, leave the city behind for a while and visit some of the vineyards in the region. A tour to Saint-Emilion will take you to a picturesque medieval town, guarded by mountains and adorned with about a hundred vineyards. You'll be here in half an hour from Bordeaux and you can easily spend an entire day on its streets visiting, admiring, and wine tasting. Because there's so much wine to taste here! Choose the "underground" tour of a winery and cellar for a memorable experience.
If you want a wine experience a little less known to the tourist crowds, opt for a tour of the Medoc region situated to the north-east of Bordeaux, near the shores of the Atlantic Ocean. One of the most popular tours of Medoc is a half-day trip from Bordeaux that includes several wine tastings, delicious French appetizers and a visit to one or two famous French châteaux. The region is known for its powerful and unforgivable red blends, so make sure you always drink on a full stomach, preferably with French delicacies. What should you eat in Bordeaux? Lots of oysters, moules frites (fried mussels), steak frites, crepes, and of course an abundance of extraordinary regional specialties, such as Crevettes blanches (small morsels of shrimp), Lamproie à la Bordelaise (fish cooked in red wine), Magret de canard (crispy duck breast), and of course Macarons de Saint-Emilion.