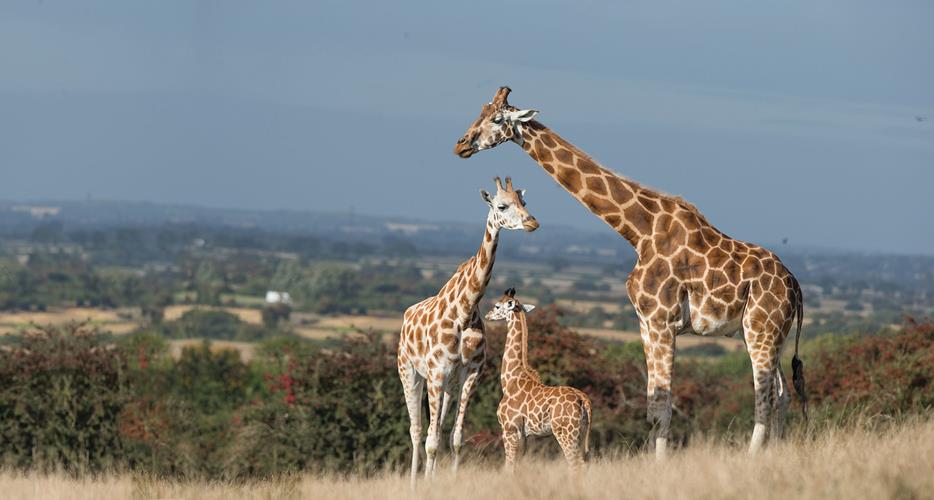 Firstly this is a truly amazing experience in the heart of the English countryside and if you have a love for nature this must be on your list of stays. Enjoy a safari experience in the heart of Kent. Framed by the fascinating Port Lympne Wild Animal Reserve, Port Lympne Hotel and Reserve invites guests to relax in flamboyant rooms while admiring infinite views across the Romney Marsh and over the Kent Coast.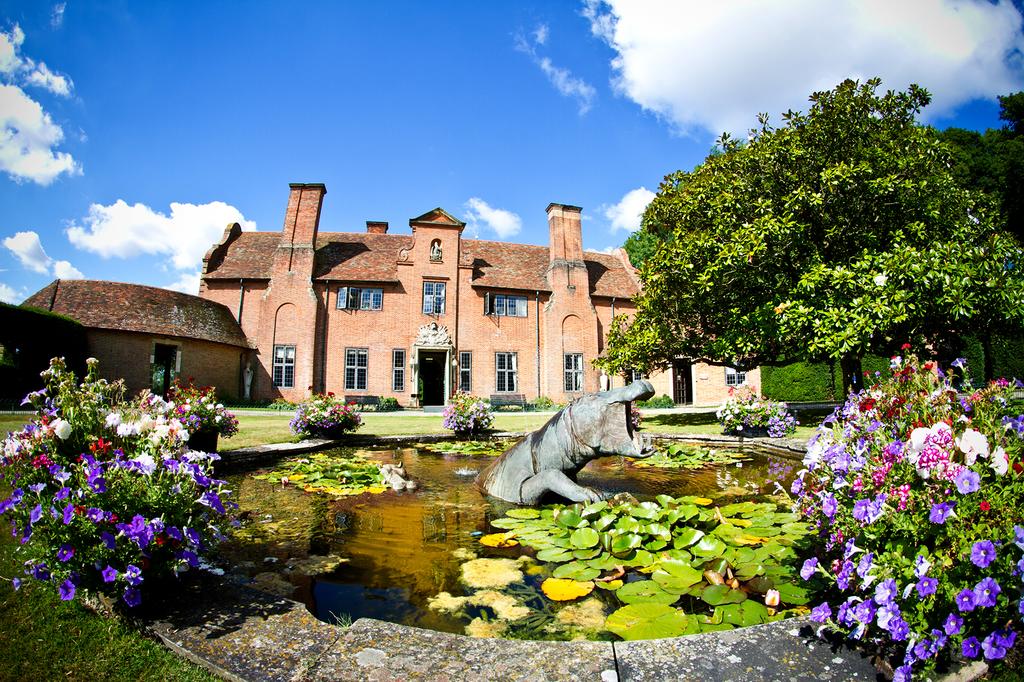 Although is situated only 70 miles from London, this splendid hotel set within the walls of a majestic Edwardian mansion promises exotic experiences. The hotel offers entries to the animal park where visitors will be welcomed by wild animals, such as gorillas and giraffes, and pampers its guests with luxury accommodation and sublime dining. For a change of scenery, head to the coastal market town of Hythe, where you can enjoy authentic fish and chips, and buy fresh produce from the local farmer's market.
Amenities and activities
Set in a breathtaking natural décor, within 15 acres of beautifully-manicured gardens, this magnificent 4-star hotel blends authentic English hospitality with the excitement of a safari experience. Priding itself with guests like Sir Winston Churchill, Prince Edward, and Lawrence of Arabia, this unique destination boasts impeccable service and flawless amenities.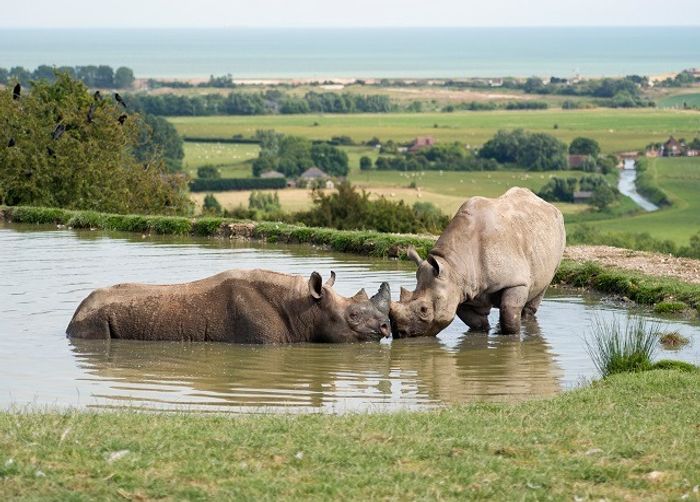 While the hotel is adorned with a beautiful terrace and impressive views, the number one attraction around these parts is undoubtedly the magnificent Port Lympne Reserve, home to over 750 rare and endangered animals that roam free across 600 acres. Recreating their natural habitat and protected by the Aspinall Foundation, dedicated to the conservation of wild animals, the reserve captivates and dazzles. The hotel provides discounted tickets for the park, as well as various tours meant to familiarize the visitors with the wild animals and conservation works.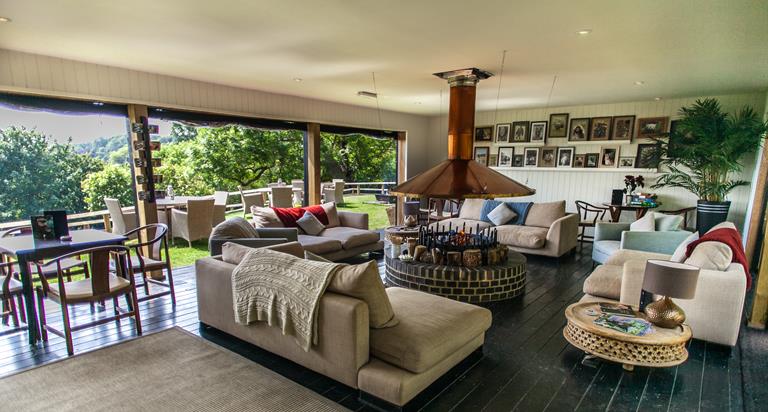 Guests can explore the reserve on their own by golf buggy or join a safari ride that will take them face to face with African, Asian, and South American animals. Designed for both adults and children, the safari experiences provide various opportunities to encounter, feed, and even care for the animals for a day. The packages are designed for every age interval and are meant to be fun, entertaining, and educational, as well as to help the conservation works and the foundation.
The safari experiences last between 1.5 and 2.5 hours and will take you to see Africa's Big Five, black rhinos, the endangered Rothschild giraffe and/or Asian animals. If you want to add more outdoor experiences to the itinerary, you can always attend a photography course under the guidance of a wildlife photographer or book a hot air balloon ride for spectacular views over the reserve and the surroundings. Kids will have the time of their life on an adventure in the Dinosaur Forest where they'll encounter all their favorite prehistoric creatures – from the fearless T-Rex to the Stegosaurus and Pterodactyl.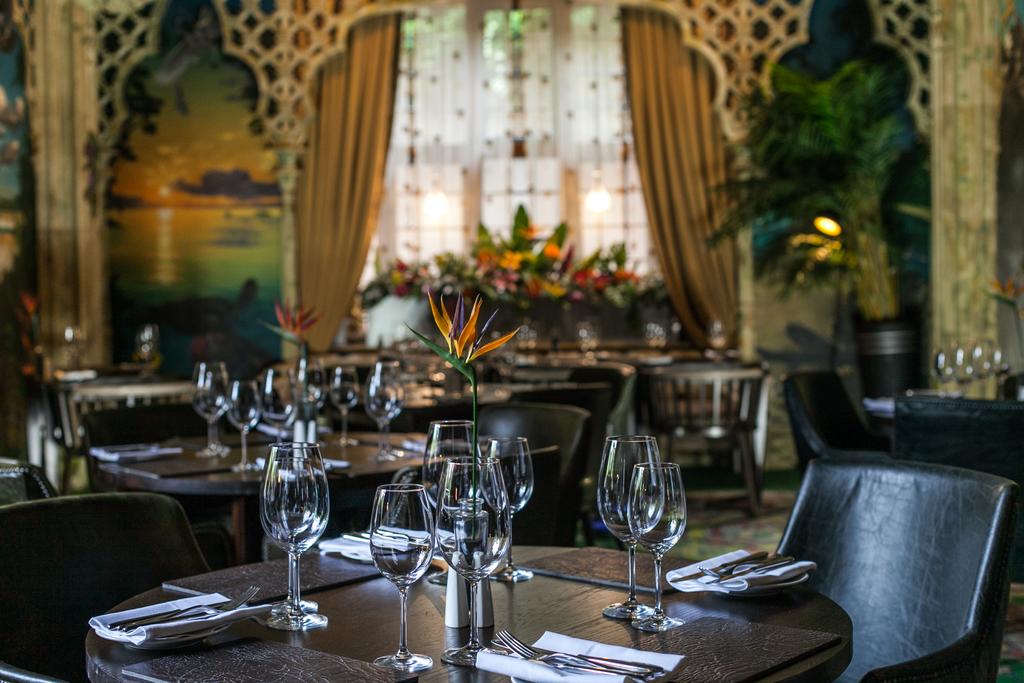 Dining
The onsite restaurants delight guests and visitors with exquisite dishes created from locally sourced and seasonal ingredients. Opened only to short breaks guests, the Port Lympne Hotel Restaurant enchants with a delicious continental breakfast, as well as splendid lunch and dinner menus accompanied by fine wines. The restaurant is remarkable due to its sumptuous and luxurious interior, while the hotel's stylish Glyn Philpot bar impresses with its contemporary décor and enchanting cocktails and wines. Moreover, the bar serves a lavish afternoon tea.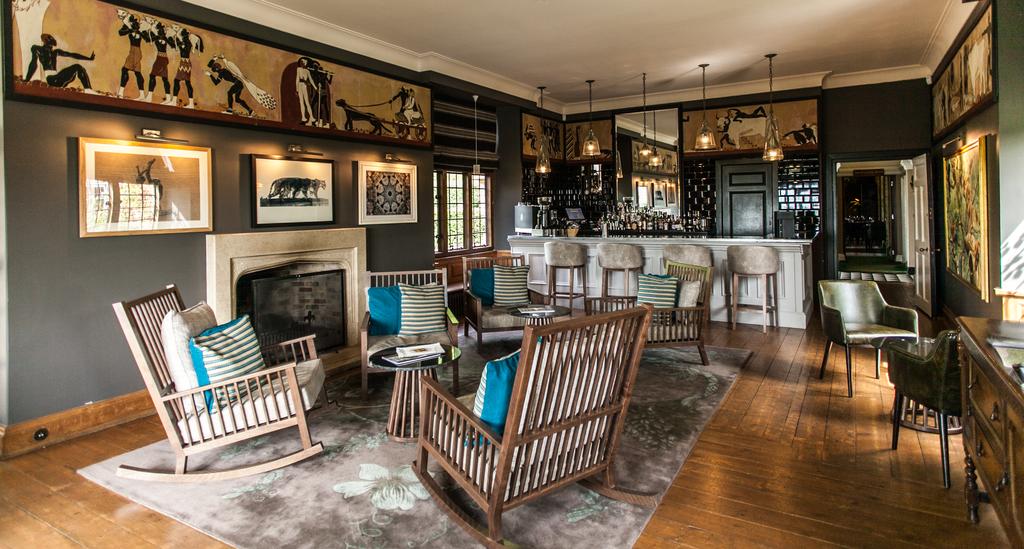 The hotel's grounds are also home to the distinctive Moroccan Courtyard, a wonderful dining destination. This classy, exotic restaurant serves breakfast, lunch, and dinner, as well as a delightful afternoon tea, and has a fantastic courtyard that makes a marvelous setting for weddings and various parties.
Guests who love Italian cuisine will be pleasantly surprised by the presence of the charming Babydoll's Wood Fired Pizza restaurant. Set in the hotel's gorgeous gardens, the restaurant is modern and classy and invites guests to taste authentic Italian dishes on cozy sofas or armchairs or outside, on the terrace, in the company of colorful flowers and olive trees. Whether it's pizza or pasta you're craving for, Babydoll's will not disappoint.
The Port Lympne Reserve's Bear Lodge boasts its own fabulous restaurant open to both short break guests and visitors. The restaurant impresses with a cozy, yet elegant setting, and has a menu that abounds in meals created to please the entire family.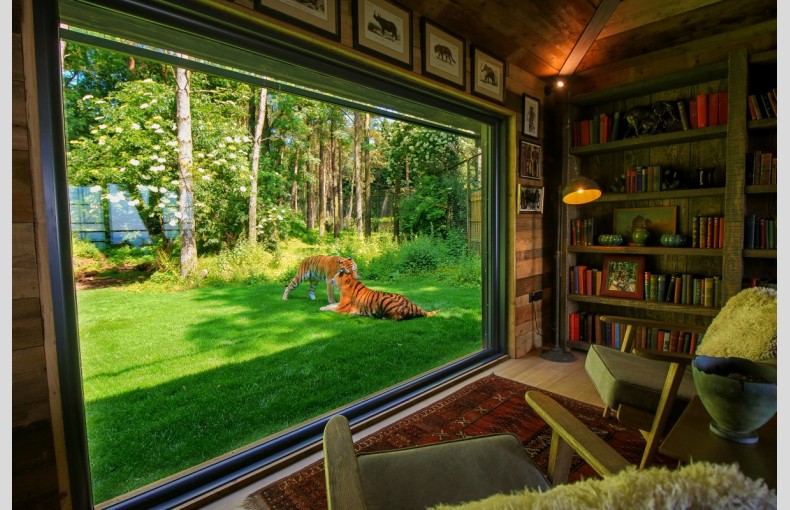 Rooms
The hotel enchants guests with a variety of accommodation packages and offers. Whether you choose to stay at the four-star Port Lympne Hotel or at one of the reserve's lodges where impetuous luxury blends with utmost comfort and serenity, you will be surrounded by class, style, and breathtaking views.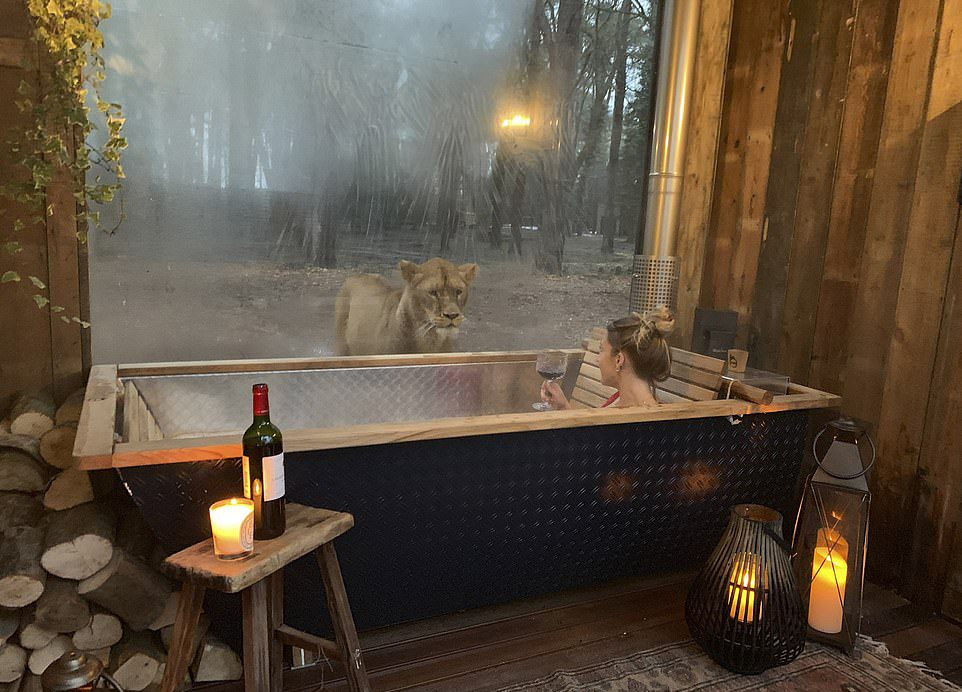 The boutique hotel has standard twin rooms, double rooms with a view, and suites, decorated with elegant furniture in classical tones meant to complement the natural surroundings and be in harmony with the reserve's beauty. Every room is equipped with a flat-screen TV, a seating area, coffee and tea making facilities, as well as an iPod docking station. The bathrooms come with showers or bathtubs and have complimentary toiletries and bathrobes. Some suites boast a four-poster bed.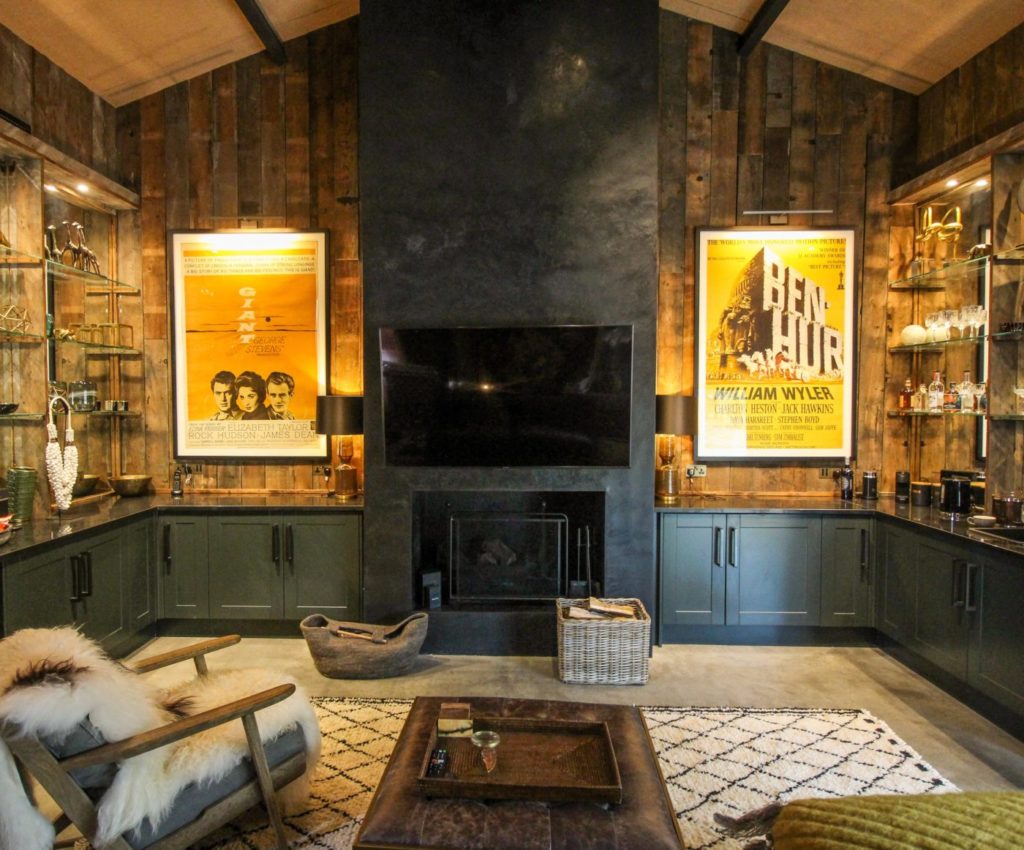 If you prefer a lodge all to yourself, you'll certainly have where to choose from. The Lion Lodge is the newest addition to the reserve and a wonderful place to spend your nights. The lodge features floor-to-ceiling windows and offers fantastic views of majestic lions roaming free in their natural habitat. The Tiger Lodge invites you to take a peek inside the world of a tiger. This elegant, yet rustic lodge is equipped with everything you need, from a minibar and a Nespresso machine to a 4K TV and a record player.
The Wolf Lodge allows guests to become a part of the pack for a few nights and watch the wolves living free in their wooden enclosure. The cottage boasts a historic décor and comes with a cinema room and a kitchenette. The Rhino Lodge combines the setting of a rustic cottage with its log burner with the elegance of a luxury hotel décor and delights guests with views of rhinos and the magnificent Kent coast.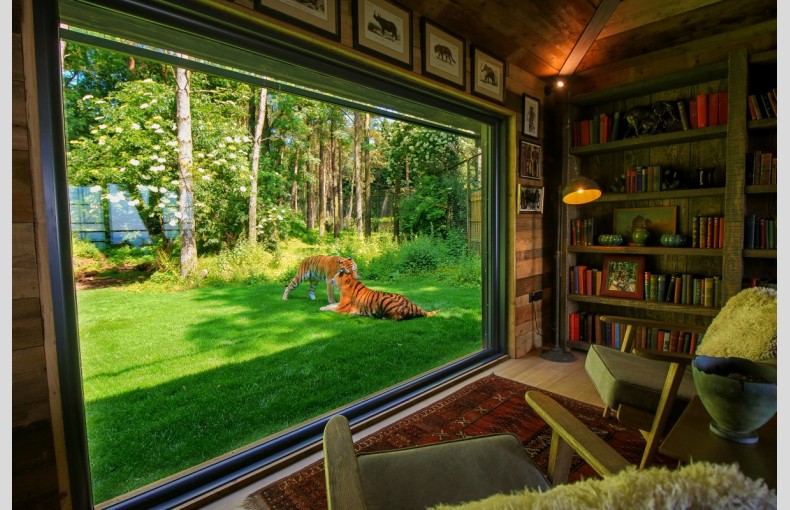 If you're traveling with friends and family, the Giraffe Cottage might be exactly what you need. Big enough to accommodate up to eight guests, but cozy enough to make you feel at home, this superb cottage has two double bedrooms with en-suite bathrooms, and two twin rooms with a shared bathroom. It also features a kitchen, a fireplace, and a lovely cottage garden with superb views. Guests at the Giraffe Cottage enjoy the service of a personal chef and the service of an experienced ranger who will be their guide on a thrilling safari experience.
For the quirky guests looking for a unique experience, the reserve has prepared funky, yet luxurious accommodation, such as The Bubble, Treehouse Hotel, Forest Hideaway, and Hog Deer Creek. Each one of these remarkable locations is equipped with modern amenities, free Wi-Fi, flat-screen TVs, and superb views of the surroundings. Moreover, guests benefit from free access to their personal golf buggy.
For personalized offers and special packages, check out the Port Lympne Hotel and Reserve's website!