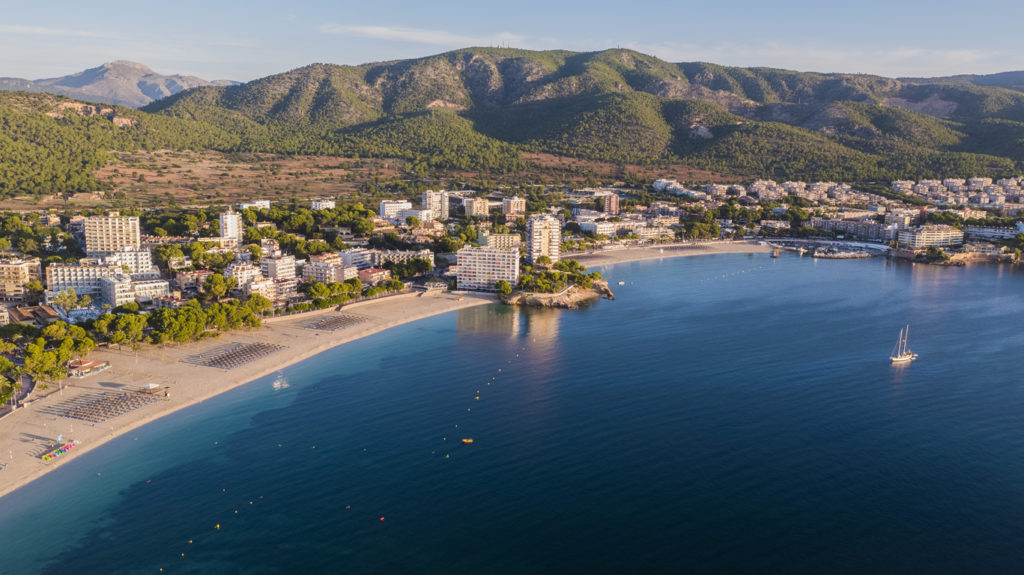 The summer resorts of Magaluf and Palma Nova are a magnet for tourists longing to spend their days in the Spanish sun and their nights in bars. While Magaluf attracts party animals who love lively resorts and meeting new people, the neighbouring Palma Nova takes things a lot slower and invites families with kids to spend quality time on the beach.
Although separate resorts, as soon as the summer takes over the Balearic Island of Majorca, Magaluf and Palma Nova merge into one, happy to receive guests. Both may get crowded and loud during the peak season, so if you're looking for a quieter ambience, visit Palma Nova in the autumn when the bars close and the party people head back to uni.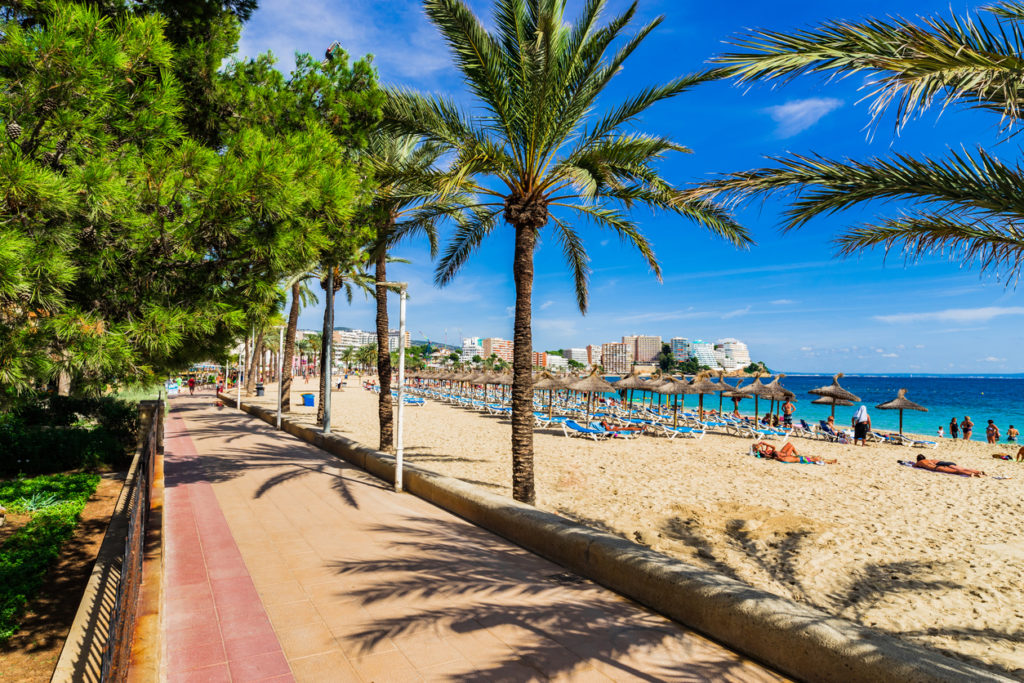 Have endless fun in Magaluf
Magaluf is the place to be if you want to party from dusk to dawn. The resort's heart is a strip lined with 24-hour bars, so you know where to come if you don't like to stay still and alone. The nightlife in Magaluf is fantastic and has everything from posh nightclubs to karaoke bars and sports bars. Follow the strip from BH Majorca, and you'll eventually get to the beach. This is where you can leave the "Lager Belt" behind and relax for a while on the sand of Magaluf.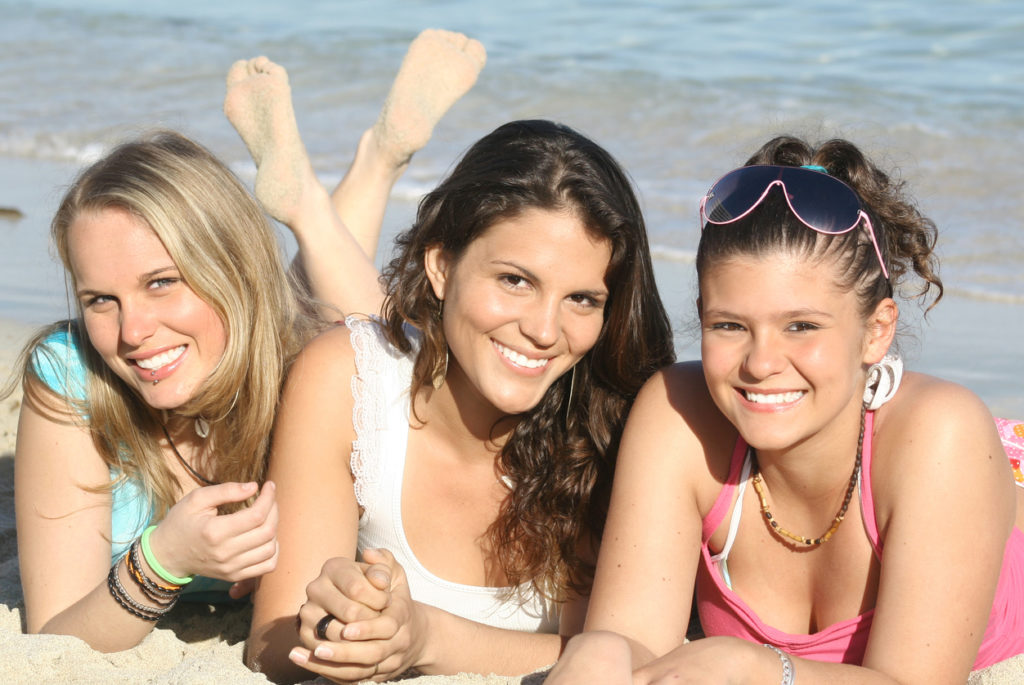 The palm-fringed Mediterranean beachfront is a great place to unwind and get your vitamin D, as well as the perfect destination if you want to enjoy watersports. The resort has the largest beach on the south side of Majorca, a heavenly ribbon of white sand where you can relax, go jet-skiing, water-skiing, or parasailing.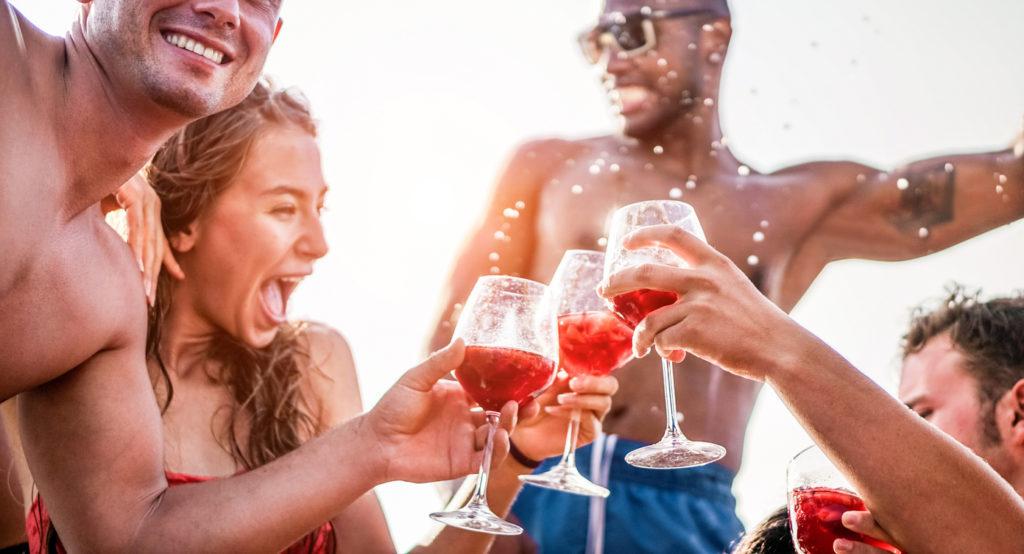 If you prefer to leave all the summer frenzy behind for a few hours, venture out to Porrassa Island where you can get aboard a booze cruise or even the Nemosub submarine. If you're travelling with kids, you won't want to miss a visit to the Western Water Park, Aqualand, and the go-karting circuit.
No one will get hungry or thirsty in Magaluf. From the local Spanish restaurants, British cafes, and kebab shops to McDonald's, KFC, and Burger King, the culinary scene is diverse and, most importantly, abundant.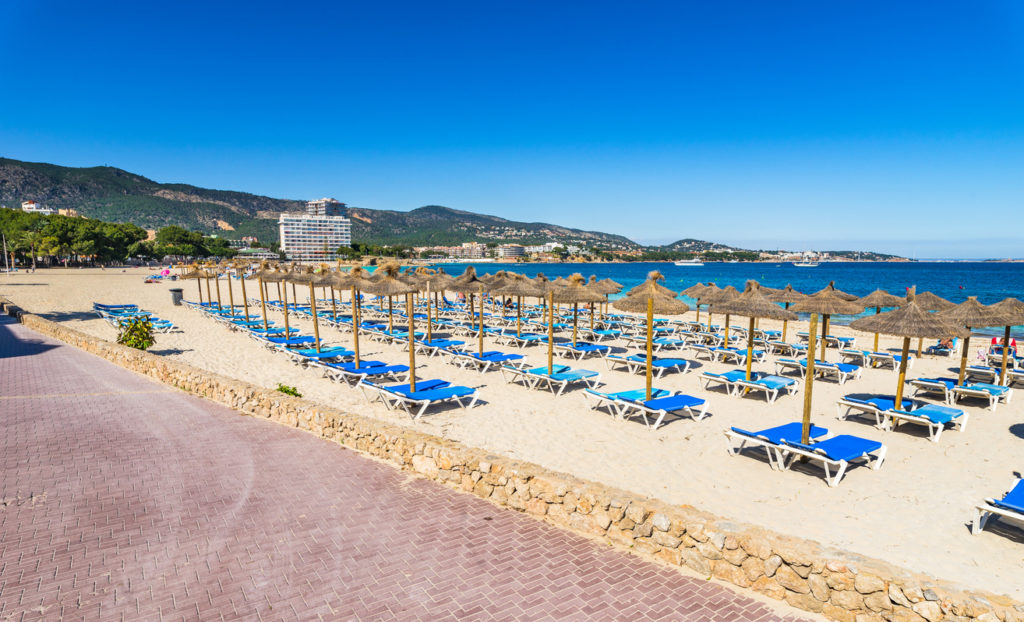 Bring your family to Palma Nova
Palma Nova was built in the 1930s to cater to the needs of British holidaymakers looking for a new destination on the Balearic Island. Of course, everyone is welcomed in Palma Nova! It is a family-friendly destination that abounds in family attractions and has a diverse culinary scene meant to pamper all taste buds.
Unlike Magaluf, which is hip, crazy, and vibrant, Palma Nova has a classier ambience with a touch of glamour. After all, the resort's Puerto Portals marina is named the St Tropez of Majorca. Palma Nova is one of the most popular resorts on the island and can be easily reached from the capital of Palma.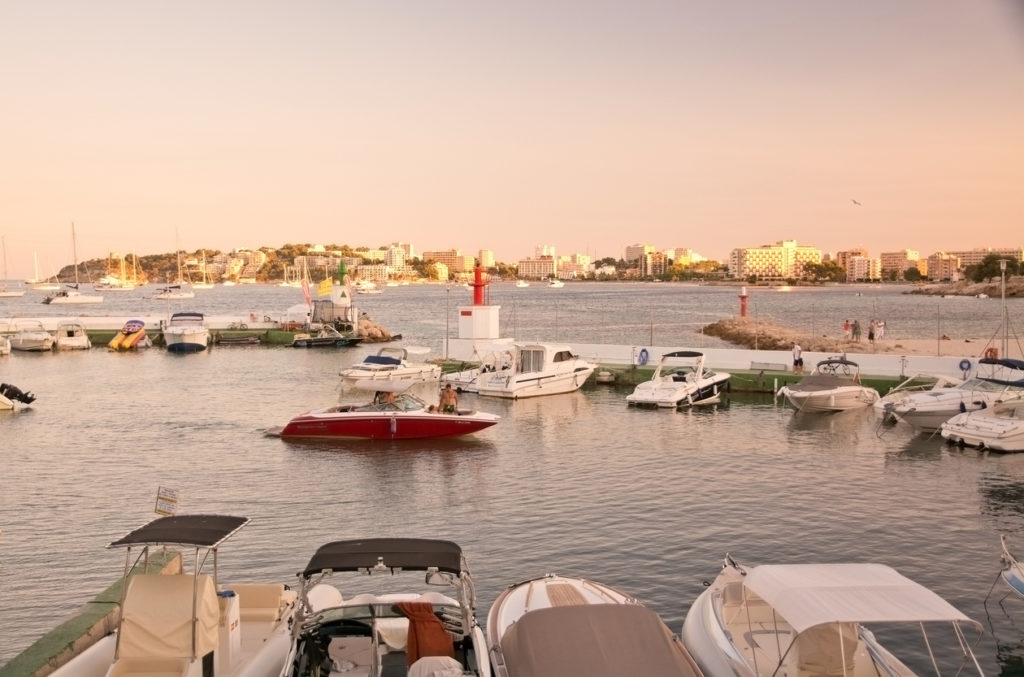 Boasting a golden-sand beach caressed by gentle waves, the resort is ideal for families with kids. If you're looking for a more sheltered beach, visit the small cove at Son Caliu, situated right by the port. Sunbathers who are looking for one of the most beautiful beaches in Majorca and are not afraid of crowds, shouldn't miss a trip to Son Matias.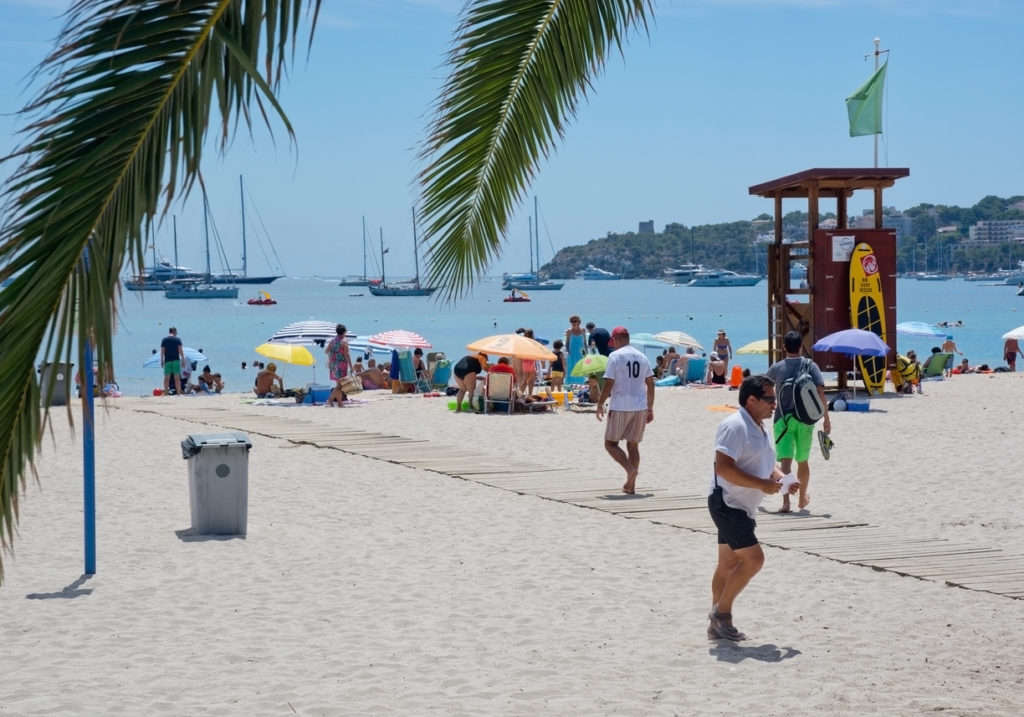 The resort provides access to the excellent Fantasia mini-golf course, as well as the golf courses in neighbouring Santa Ponsa and Cala Vinyes. Longing for some outdoor adventures? Head to the Tramuntana mountain range, and you'll discover plenty of hiking and biking trails, which are a joy to explore, especially in the cooler months.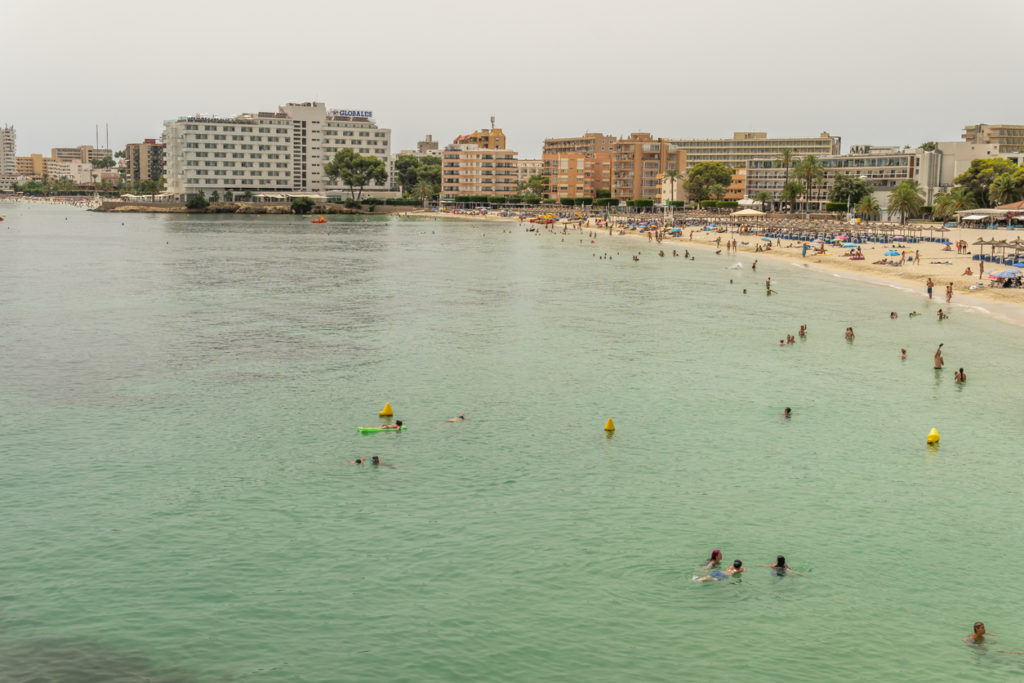 When it comes to dining, you'll be happy to know that Palma Nova is home to some of the best restaurants in Majorca. Enjoy local cuisine at Maritimo, Real Dion, or Natalies, or head to the promenade and have your pick at Italian, French, Mexican, Chinese, and British cuisine. Fast food is a must in any family-friendly summer resort, so your kids will certainly be delighted with their choice.