Although the Cotswolds almost never finds its place on the lists with popular Christmas markets, if you want to experience a fairytale Christmas, this is the region to visit this winter. With lively Christmas markets, imposing mansions covered in snow and twinkling lights, and welcoming pubs with good ale and a fireplace, the Cotswolds seems to have been designed especially for the romantics and for those who still want to believe in winter wonderlands. There are many things to do in the Cotswolds even though the hills are covered in snow and the long walks need extra layering and a pair of comfortable boots.
Visit the Christmas markets
Over 200 traditional Christmas stalls await visitors in Bath, probably the most famous Christmas market in the Cotswolds. The city is all year long a fascinating destination but when winter comes it becomes a paradise for Christmas shoppers. With hot mulled wine, all kinds of pies, carols and plenty of entertaining activities for the entire family, Bath will definitely keep you busy days and days.
Another popular Christmas market takes place in Cheltenham. The market follows the tradition of an authentic German Christmas market, welcoming visitors with Gluhwein mulled wine and cider, bratwursts, homemade sweets and gifts, all kinds of knick-knacks, as well as unusual food and drink. You will be invited to assist to a beautifully illuminated parade and to enjoy different fun activities to spend a wonderful time with your family and friends.
The fabulous Christmas markets that await in Gloucester are not to be missed, especially if you want to admire beautiful Victorian markets. Of course, food and mulled wine are to be found in abundance here, but you'll also get to take a ride in a Ferris wheel, attend live choir performances and get to skate on an outdoor ice rink. This is probably one of the largest Christmas markets in the Cotswolds, so be ready to face an overwhelming but joyful ambiance.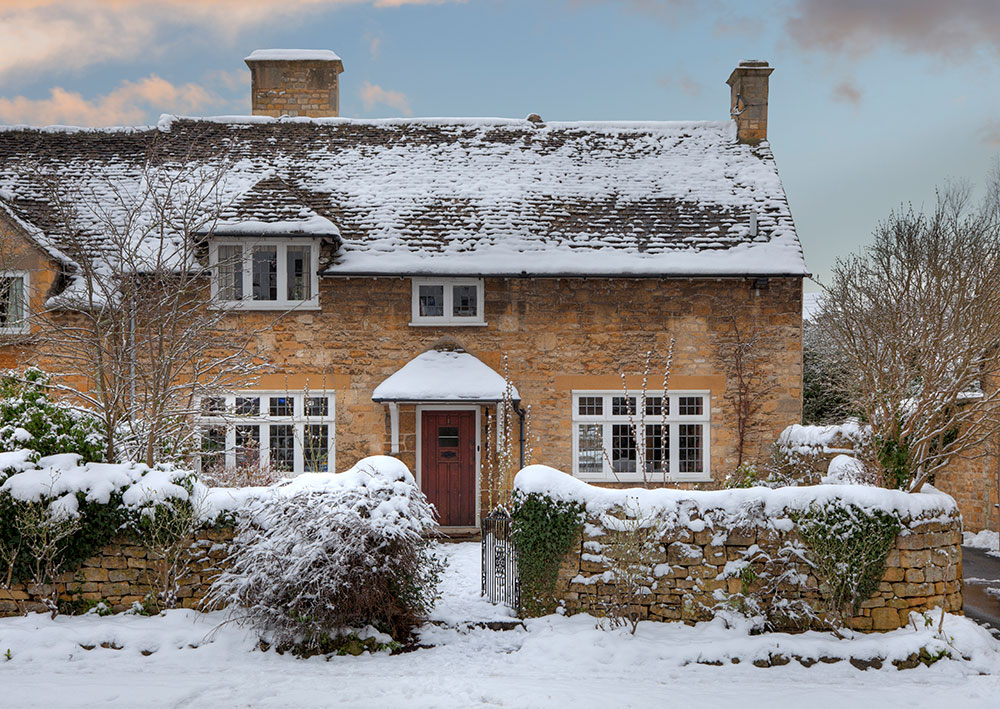 The charming Chipping Campden is the perfect destination for travelers who want to avoid tourist crowds but still want to enjoy the beauty of a Christmas market. A rather low key Christmas market, this destination invites you to discover a few traditional stalls while listening to carol singers. Chipping Campden is beautiful without any holiday decorations but, this time of the year, it becomes a true fairytale town.
Take a walk in the snow
I know that Christmas time is not exactly the perfect time for hiking and long walks but this rule doesn't apply to the Cotswolds. The locals love to go out for walks, especially if the hills are covered in snow, to breathe in the fresh crisp air and see their dogs running around or their kids playing with snow.
Batsford Arboretum, a destination loved by many residents, is not only home to a large collection of trees and shrubs but, when Christmas comes, it also houses the Big Batsford Elf Hunt. This year the hunt will start on December 1st and will continue until January 6th. All visitors are invited to look for Santa's elves and even meet Father Christmas on December 8th and 9th when he'll be staying at the Grotto.
Winter strolls are poetical in the Cotswolds. Some of the most beautiful seasonal walks follow the Cotswold Way, a circular walk that runs about 4 miles, as well as the Painswick to Slad walk that will take you along a 6-mile long route, and the 4-mile Cleeve Hill to Winchcombe walk.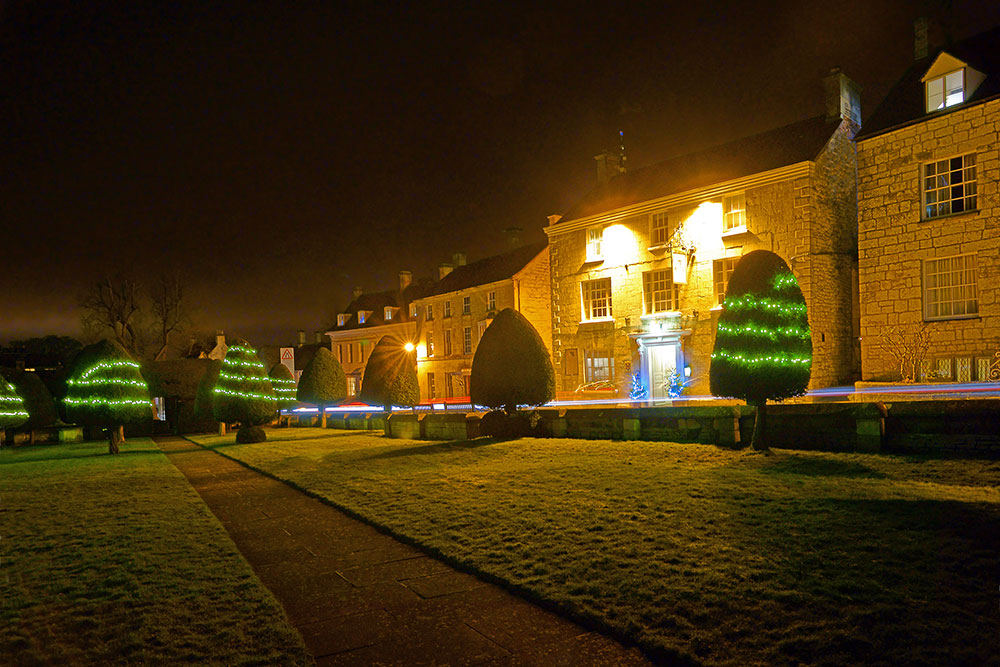 Spend the evenings in cozy pubs
A visit to the Cotswolds on Christmas would not be complete without enjoying the Christmas menus and a great variety of beers and ciders that await, usually by the fire, in the local pubs. From charming little pubs to historical landmarks, the pubs of this region are ready to create the perfect setting for lovely evenings.
Of course, you can also book a table for a festive lunch at some of the most beautiful pubs in the area, like The Kings Head Inn in Bledington, The Ebrington Arms in Chipping Campden or the Potting Shed in Malmesbury. They'll be waiting for you with great traditional food, wine, and a roaring fire.
Admire the light faerie at the Sudeley Castle
Sudeley Castle is one of the most popular attractions in the region but, when Christmas comes, this historic castle becomes truly magical. A Spectacle of Light awaits at the Sudeley Castle that will become a wonderful, unique experience for the entire family. Visitors are invited to follow a trail of light and discover the romantic ruins and spectacular gardens of the castle guided by the twinkling lights.
So, how about this year, we skip the Munich and Vienna Christmas markets and book a room at one of the beautiful mansions, cottages, and inns in the Cotswolds? It will be cozy, it will be relaxing, it will be magic!