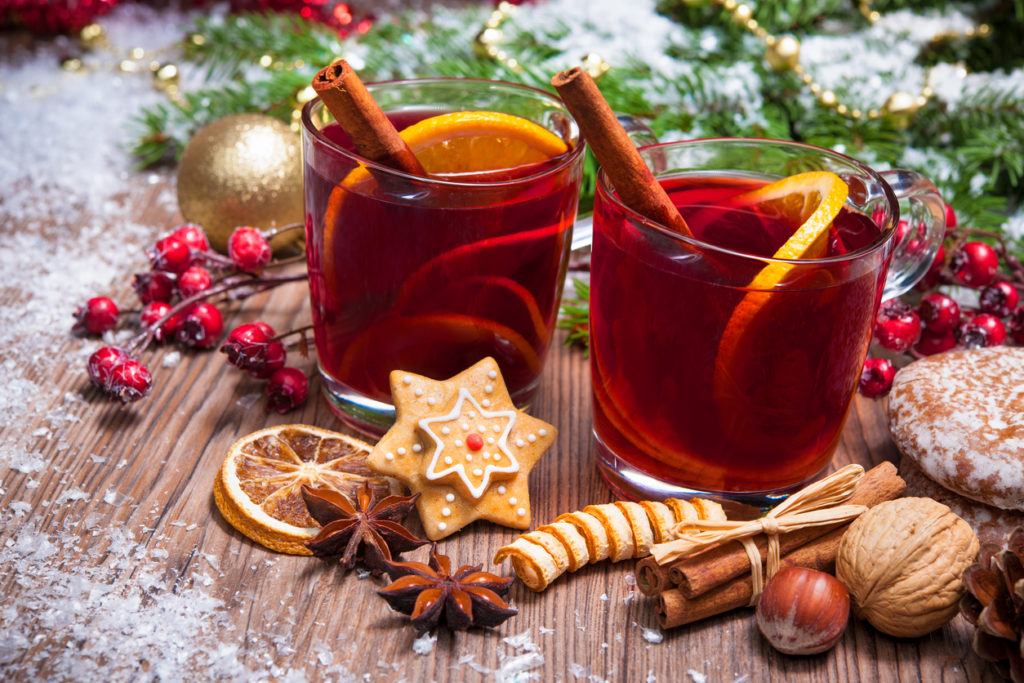 Christmas traditions are deeply interwoven into Germany's culture. Whether you're wondering the cobblestone alleyways of a quaint medieval village or enjoying the grandeur of a German metropolis, you'll feel the magic of Christmas taking over the streets and conquering the squares. For an entire winter month, Germany is ruled by a Christmas extravaganza. The Christmas markets in Germany are not only great destinations for Christmas shopping and glühwein tasting, but also for discovering pages of Germany's culture and fairy tales. Here are five of the best Christmas markets in Germany: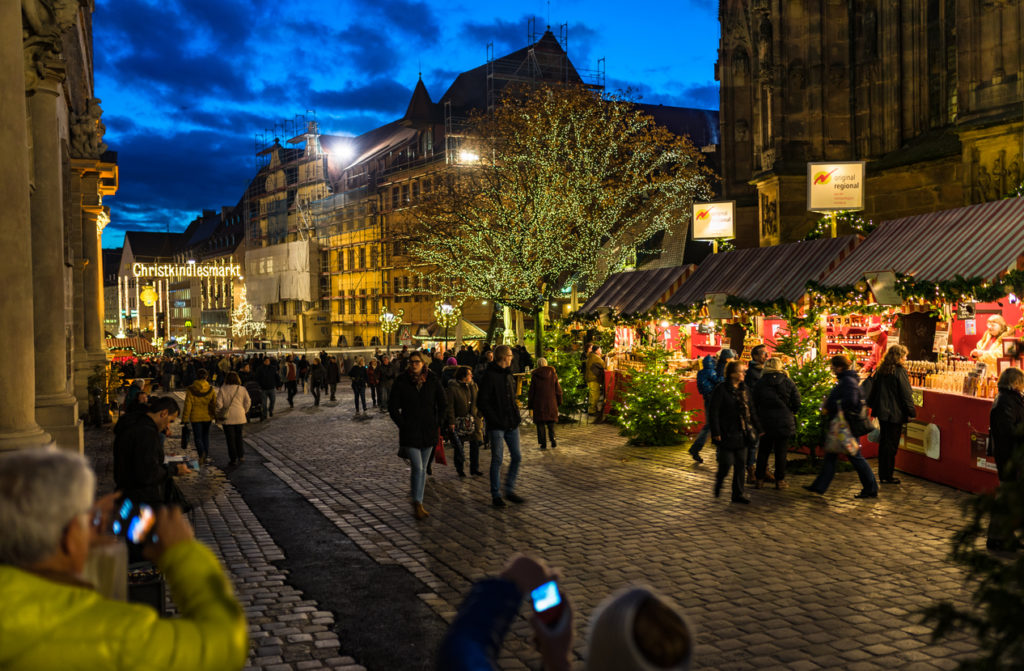 Nuremberg
Nuremberg Christkindlesmarkt is one of the most famous Christmas markets in Germany. The Nuremberg Christmas market was first mentioned in 1628 and has been a Christmas messenger ever since. Every year, a holy cherub Christkind announces the opening of the beautiful Nuremberg Christmas market. The wooden chalets that reign supreme in the city's Hauptmarkt (Central Square) are overflowing with traditional German dishes, like Nuremberg Bratwursts and gingerbread, as well as a frenzy of Christmas decorations, such as tinsel angels and nutcrackers. The postcard-perfect Nuremberg Old Town is adorned with old-fashioned carousels and, when the night comes, the Christmas market comes to life due to its faerie of lights and Christmas music concerts.
When: 28th November – 23rd December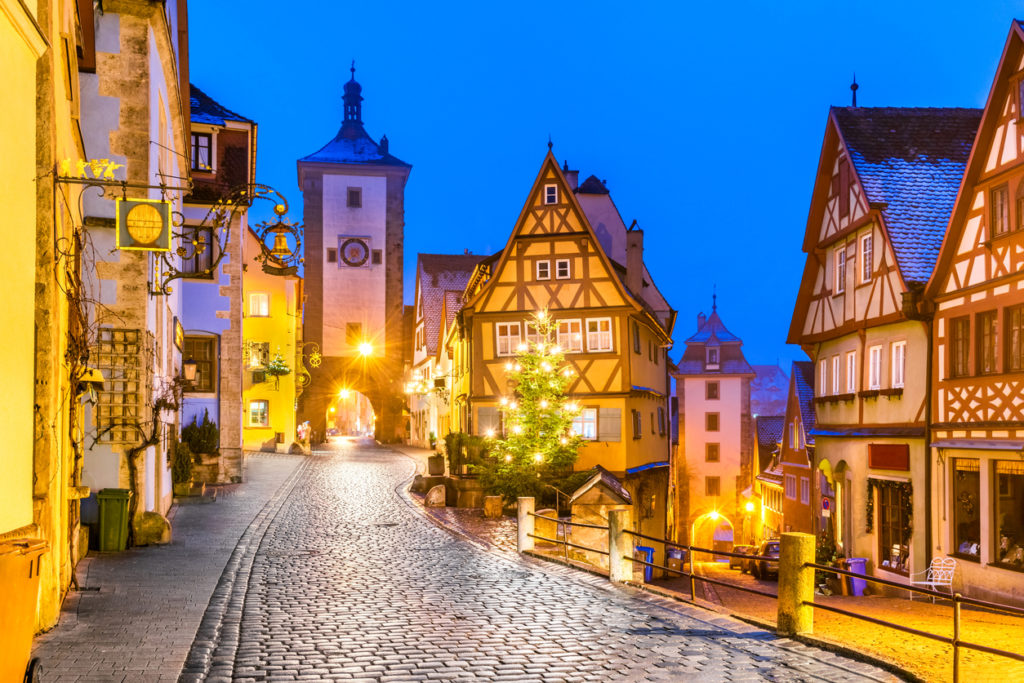 Rothenburg
The first Christmas market in Rothenburg ob der Tauber took place in the 15th century. The medieval town looks as charming and whimsical today as it did hundreds of years ago with its romantic cobblestone streets and gorgeous medieval houses. Once you enter the town's gates, you'll discover a winter wonderland! All roads lead to the town's main square that houses the yearly traditional Christmas market, a festive manifestation where the chalets lure visitors with endless sausages in buns, gingerbread, and the famous schneeballs or snowballs (pastry dough deep-fried and rolled in powder sugar or chocolate), while the carolers add joy and music to this idyllic Christmas card.
When: 29th November – 23rd December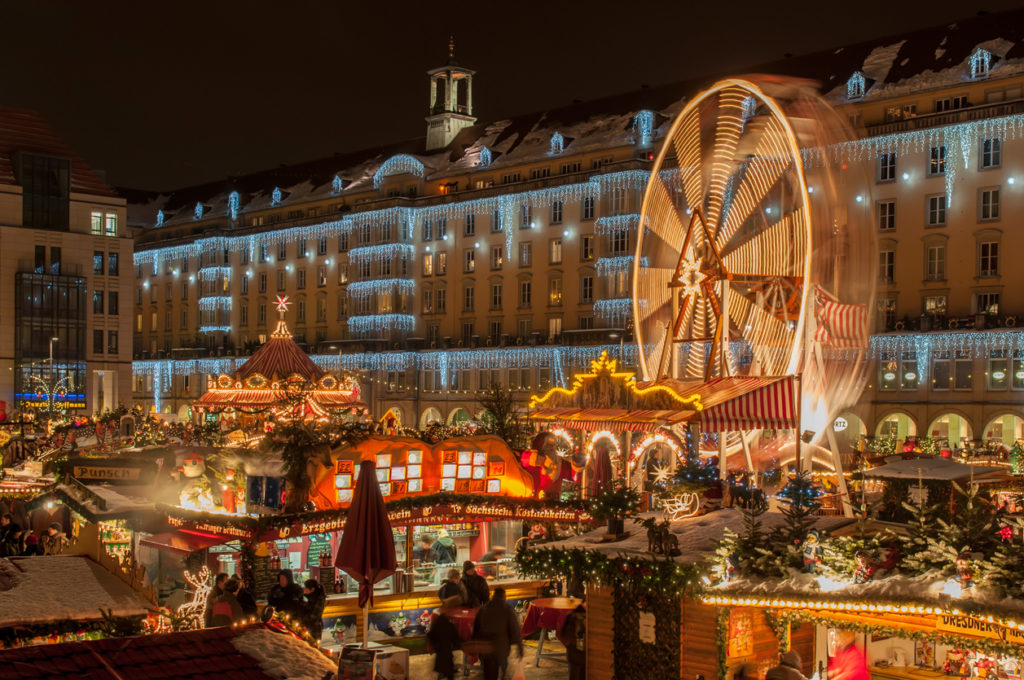 Dresden
There are no less than eleven Christmas markets in Dresden, so expect to be subdued by the Christmas spirit and a sea of flavors. This is the oldest and one of the best Christmas markets in Germany whose tradition started almost 600 years ago. Every winter, Dresden's majestic Old Town receives festive clothes and invites visitors to attend various events, like the Stollen Festival, an ode to the famous stollen cake, and the Pyramid Festival. Moreover, the Dresden Christmas market is home to a giant Christmas carousel and the world's tallest nutcracker. The wooden stalls are decorated with thousands of twinkling lights that create a magical atmosphere and tempt travelers with a spectacular variety of Saxon culinary treats, as well as handicrafts, pottery, and handmade ornaments.
When: 28th November – 24th December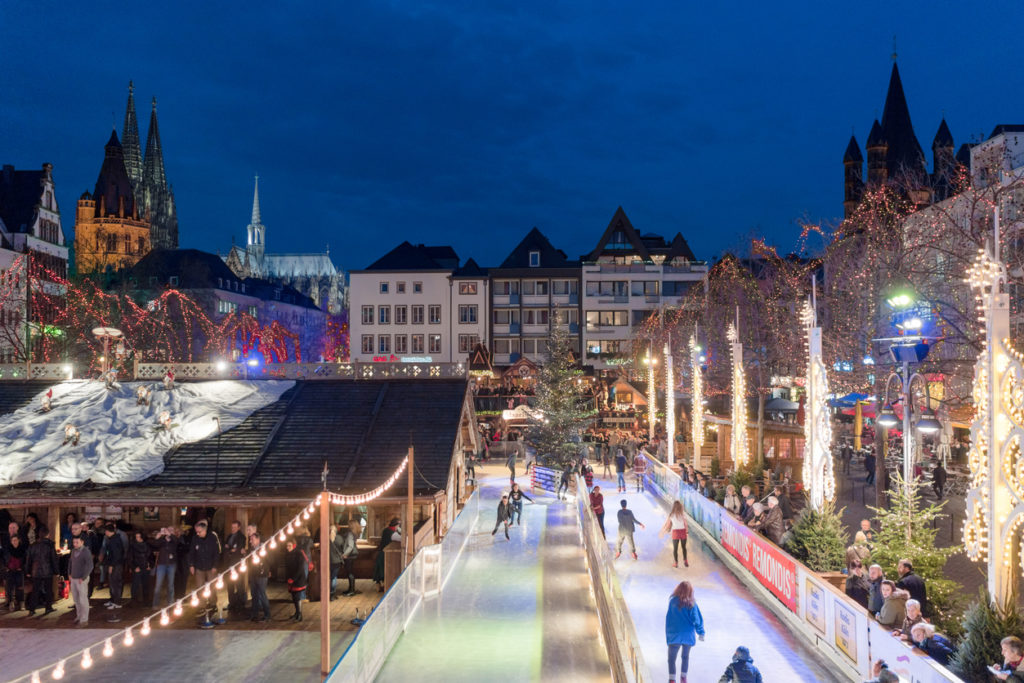 Cologne
The Christmas market in Cologne is enriched with the imposing presence of one of the most beautiful cathedrals in the world. This magnificent Gothic edifice took over 600 years to be finished, and today it reigns proud over the city's skyline. When winter comes, the Am Dom market that lies at its feet becomes a magical realm adorned with cute wooden chalets and a huge Christmas tree. The Cologne Christmas market is one of the most beautiful Christmas markets in Europe, a winter fairytale decorated with gingerbread houses, nostalgic stalls, nativity scenes, and gleaming crystals. The smaller Christmas markets in Dresden create a cozy and familiar atmosphere, ideal for sipping a glass of mulled wine and nibbling on a gingerbread while enjoying a great time with your friends and family.
When: 26th November – 23rd December
Berlin
Home to more than 60 Christmas markets, Berlin rules the German parade of Christmas markets. During the Christmas season, the city is under the spell of elaborate Christmas light installations and the stage of an impressive variety of fairs and events. Vendors, artists, and musicians lure travelers into a fairytale atmosphere. Berlin becomes a magical winter wonderland, where the traditional wooden huts of Adventsmarket and Richardplatz Christmas Market delight visitors with traditional food and handmade Christmas decorations, while the Scandinavian-inspired Lucia Christmas Market and the rooftop Christmas market at Klunkerkranich add a twist to the Christmas extravaganza. One of the best Christmas markets in Germany is the Christmas market at the Charlottenburg Castle, famous due to its superb historical settings and cornucopia of local goods and German culinary delights. When: 25th November – 31st December
Please Note: Dates of Markets can change so double-check with local tourist boards.