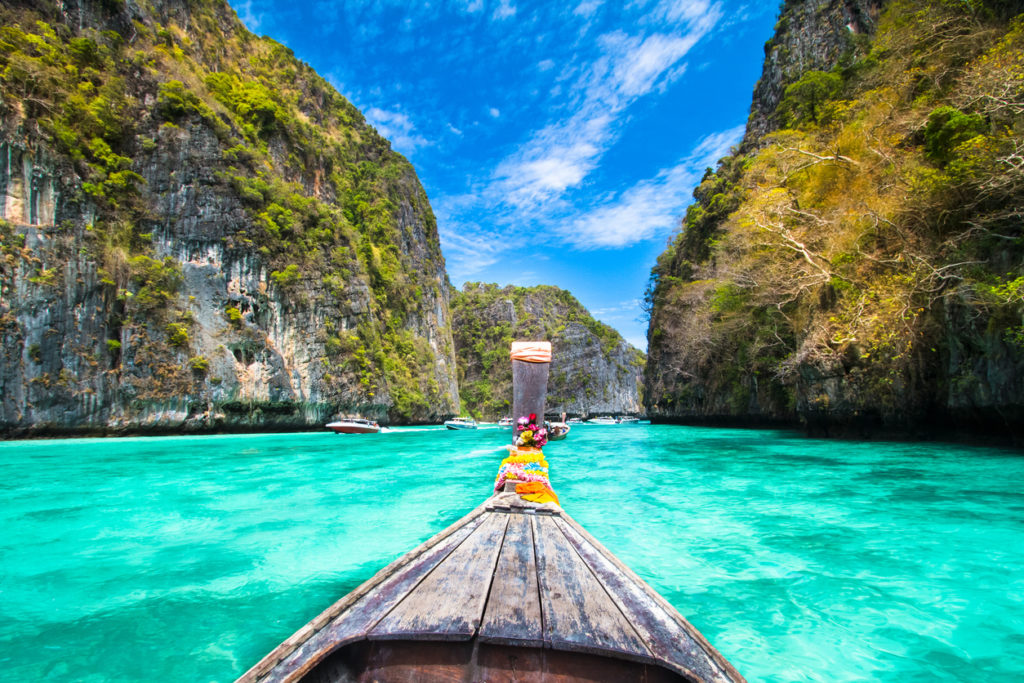 Koh Samui is a tropical paradise in the Gulf of Thailand. The island is known for its pristine beaches, crystal clear waters, and lush greenery, making it a popular destination for tourists worldwide. Whether you are looking for adventure, relaxation, or both, Koh Samui has something to offer everyone.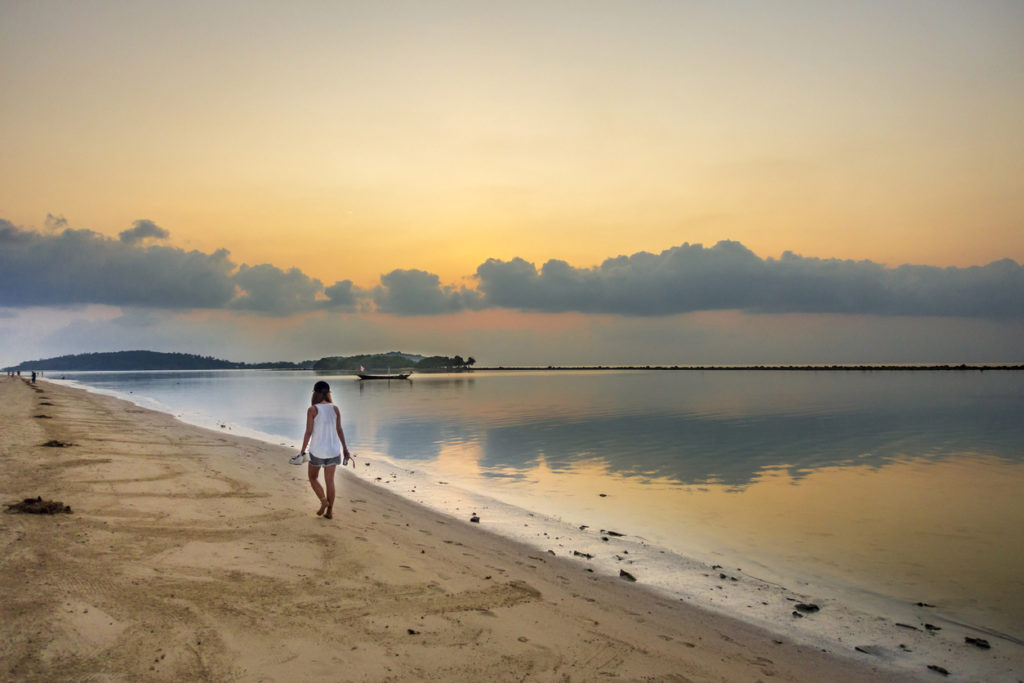 Visit the beaches
Koh Samui is home to some of the most beautiful beaches in Thailand. Chaweng Beach is the most popular beach on the island, and for a good reason. The soft white sand and crystal clear waters make it the perfect spot for swimming and sunbathing. The beach is also home to numerous bars and restaurants, making it a great place to spend the day.
Lamai Beach is another popular option, with its quieter atmosphere and stunning sunsets. The beach is also home to several water sports operators, where you can rent kayaks, jet skis, and even go parasailing.
If you are after a more secluded and quiet experience, head to Maenam Beach or Bophut Beach. These beaches are less crowded and offer a more relaxed atmosphere, perfect for those looking to unwind.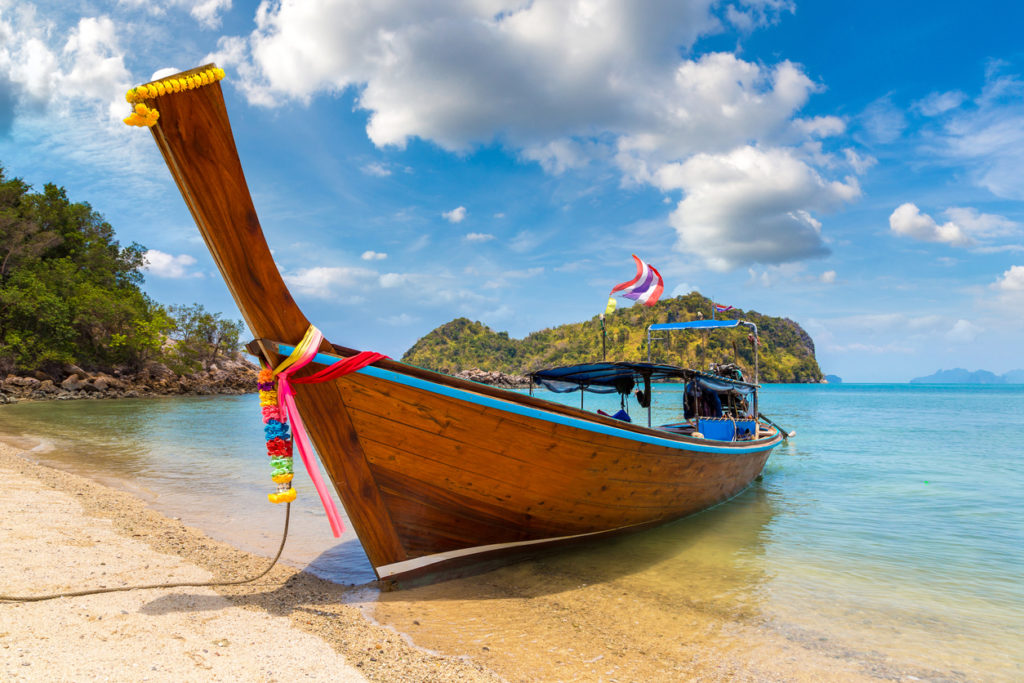 Take a boat trip
Taking a boat trip around Koh Samui is an unforgettable experience that should not be missed. The island's turquoise waters and nearby islands make for stunning scenery, and plenty of boat tours are available to take you on an adventure.
Joh Tao is one of the most popular destinations, known for its world-class snorkeling and diving spots. Another option is Koh Phangan, famous for its full moon parties and beautiful beaches. A boat trip around Ang Thong Marine Park is also a very popular choice, with its picturesque islands and crystal clear waters.
On these trips, you can expect to see a variety of marine life, including tropical fish, sea turtles, and many dolphins. Many boat tours offer the opportunity to go snorkeling or kayaking also, giving you the perfect opportunity to explore the underwater world.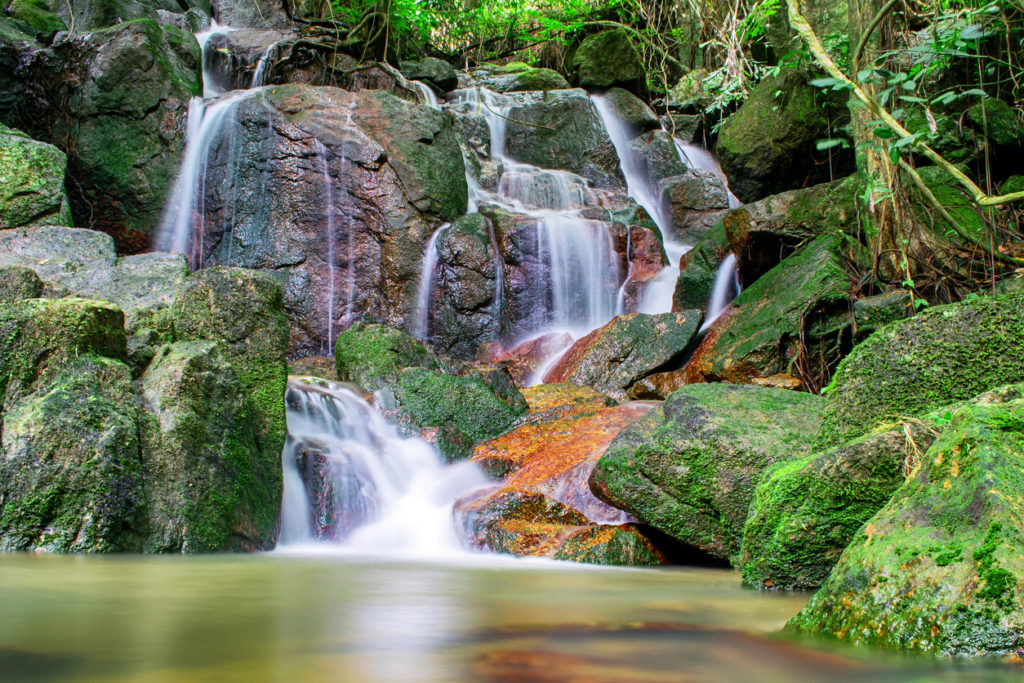 Explore the waterfalls
Not only is Koh Samui home to incredibly beautiful beaches it is also home to absolutely stunning waterfalls. Visiting these waterfalls is a great way to cool of from the Thai heat and to take in the natural beauty of the island.
One of the most popular waterfalls on the island is Na Muang, known for its impressive size and stunning surroundings. You can even take a refreshing dip in the natural pool at the waterfall's base.
Another waterfall that is worth a visit is Hin Lad Waterfall, which is located in a peaceful jungle setting. The waterfall is smaller than Na Muang, but still offers a tranquil atmosphere.
The most adventurous experience will be visiting the Secret Buddha Garden, which is found in Samui's interior to the northwest of Lamai Beach. You will find several waterfalls and lush greenery. The garden is home to an incredible collection of statues and sculptures, as well as a beautiful waterfall.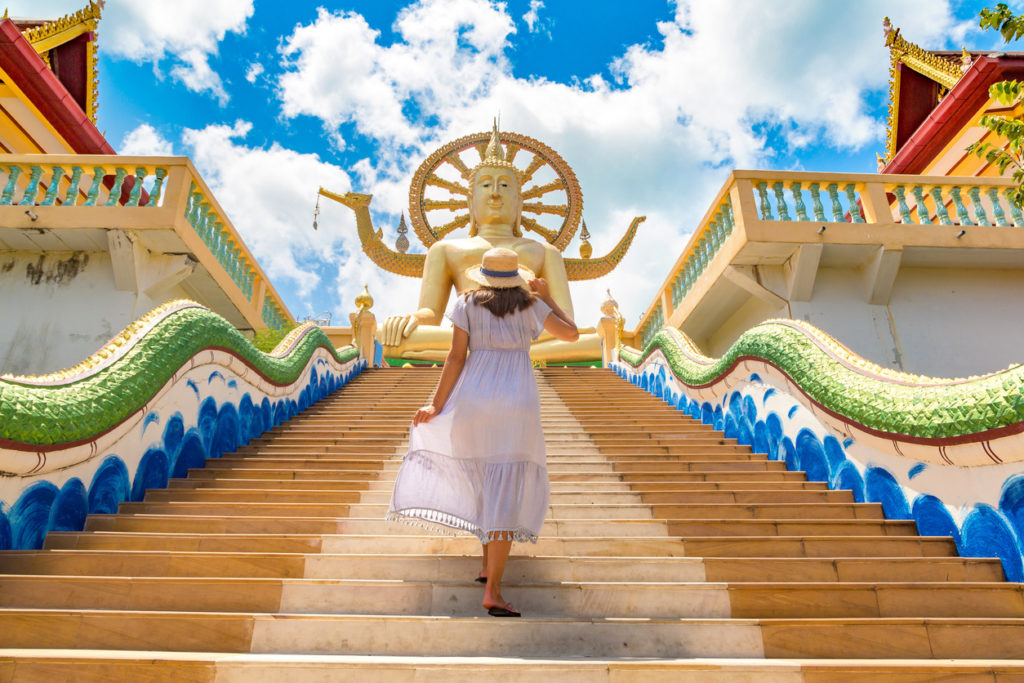 Visit the temples
Visiting the temples is an opportunity to experience the island's rich culture and history. The temples, or "wats" are some of the most beautiful and peaceful places and are defiantly worth your time to visit.
One of the most popular temples on the island is the Big Buddha Temple, located in the northeastern part of the island. The temple is home to a giant golden statue of Buddha and offers stunning views of the surrounding areas.
Another temple worth a visit is Wat Plai Laem, which is located on the northeastern coast of the island. The temple features a large statue of the goddess Guanyin, as well as several other beautifully crafted statues and intricate architecture.
For a more traditional Thai temple experience, head to Wat Khunaram in the southern part of the island. The temple is home to a mummified monk who died while meditating, known as Luang Pho Daeng. This temple also offers a unique glimpse into the island's spiritual practices.
Enjoy the nightlife
Koh Samui offers a diverse and exciting nightlife scene, with plenty of options for every type of traveler. Whether you are looking for a relaxed beachside bar or a lively nightclub, there is something for everyone.
One of the most popular areas for nightlife on the island is Chaweng Beach, where you will find a wide range of bars and clubs that stay open until late into the night. The Green Mango strip is known for its lively atmosphere.
For a more laid-back atmosphere, head to Fisherman's Village in Bophut. You can enjoy a sunset drink at one of the many beachfront bars or indulge in some delicious seafood at the night market.
If you really want to let loose, then make sure to enjoy the famous Full Moon Parties at nearby Koh Phangan. These are all-night beach parties.