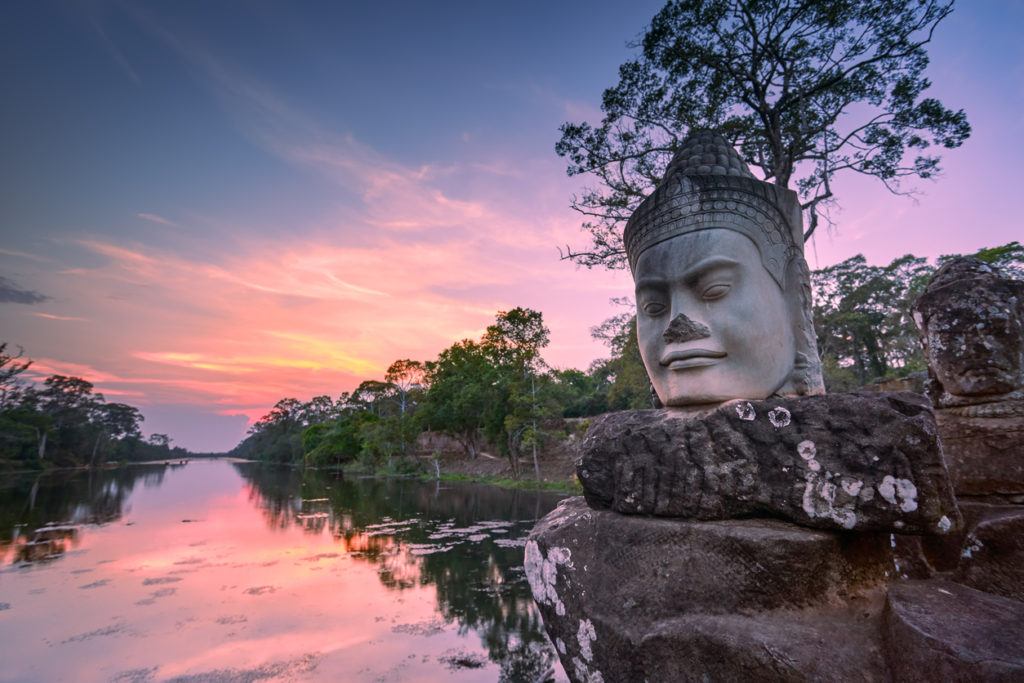 Cambodia is a country that time has forgotten. The temples of Angkor are a silent witness to the glories and tragedies of its past. Once the seat of one of the world's most powerful empires, Cambodia is now a poor, war-torn nation struggling to rebuild. But despite its complex history, Cambodia is a beautiful and welcoming country, with a rich culture and friendly people.
Some people might think of Cambodia as a broken and battered country that's still trying to recover from a tragic past. But if you look beyond the surface, you'll find a unique and beautiful country with a rich culture and history.
The best time to visit Cambodia is between November and February when the weather is cool and dry. However, this is also the peak tourist season, so expect crowds at popular attractions such as the temples of Angkor. If you don't mind the heat and humidity, March to May is also an excellent time to visit, as the weather is still relatively dry. The rainy season runs from June to October, making travel difficult and uncomfortable.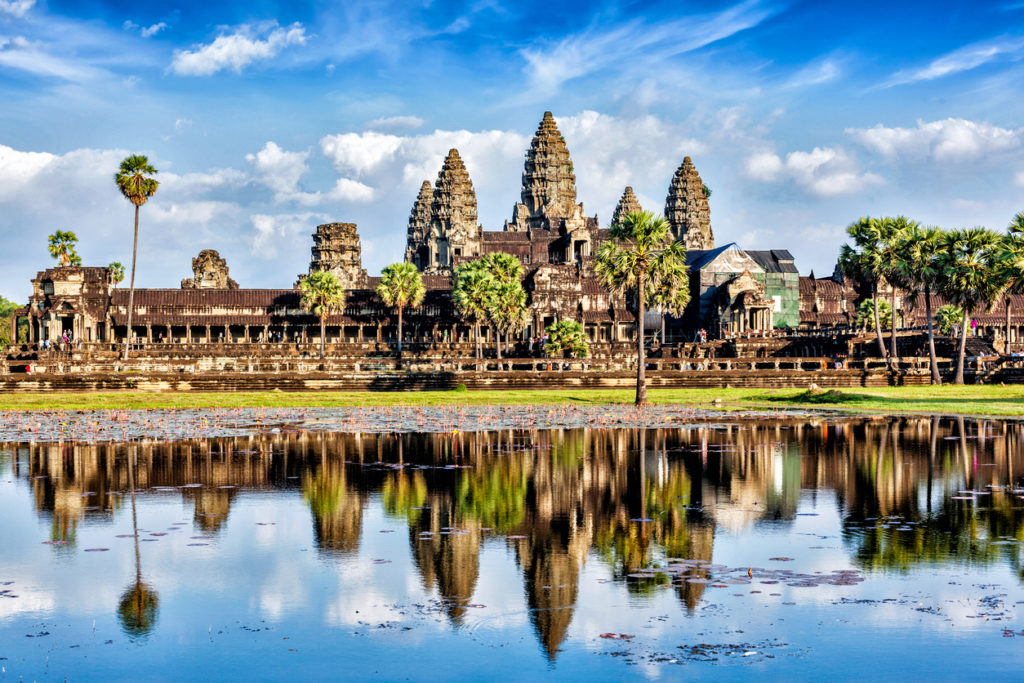 Admire the grandiose temples of Angkor
There are plenty of must-see places in Cambodia, but if we had to narrow it down to just one, that would undoubtedly be the temples of Angkor. The star attraction in Cambodia, these ancient temples tell the story of the country. They are some of the most beautiful and well-preserved temples in the world, and a visit to them is a must-do for any traveler to Cambodia.
The temples are absolutely breathtaking, and it's easy to see why they're considered one of the Seven Wonders of the World. If you're short on time, we recommend visiting the three most famous temples: Angkor Wat, Bayon, and Ta Prohm. Angkor Wat is the largest and most well-known of the temples, and it is truly a sight to behold. Bayon is a temple with an iconic design, featuring hundreds of stone faces carved into the walls. And Ta Prohm is a temple that has been taken over by nature, with trees and vines growing out of the ruins.
One of the best ways to experience Angkor Wat is to watch the sunrise over the temple complex. It's a magical moment that will stay with you forever.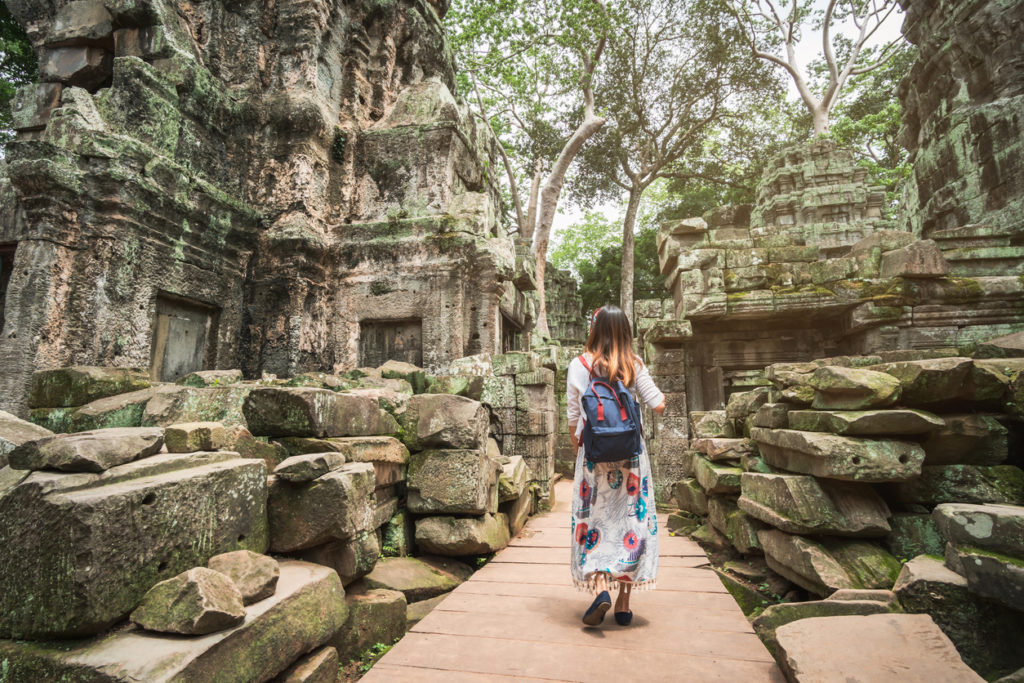 Enjoy all that Siem Reap has to offer
If you're looking for a more off-the-beaten-path destination, Siem Reap is definitely worth a visit. This city is full of charm, and there's plenty to see and do, from exploring the temples to bar hopping in the nightlife district.
The Siem Reap River flows through the city's heart and provides a scenic backdrop for a boat ride. Several operators offer boat tours, which typically include a stop at a village on the riverbank to see how locals live. You can also take a leisurely stroll along the riverfront promenade, which is lined with restaurants, bars, and cafes.
No visit to Siem Reap would be complete without exploring the temples of Angkor. There are over 100 other temples in the area, so you'll want to allow plenty of time to explore. The temples are spread out over a vast area and can be visited on foot, by bike, or by tuk-tuk. Allow plenty of time to explore them all. If you're short on time, many tour operators offer half-day and full-day tours.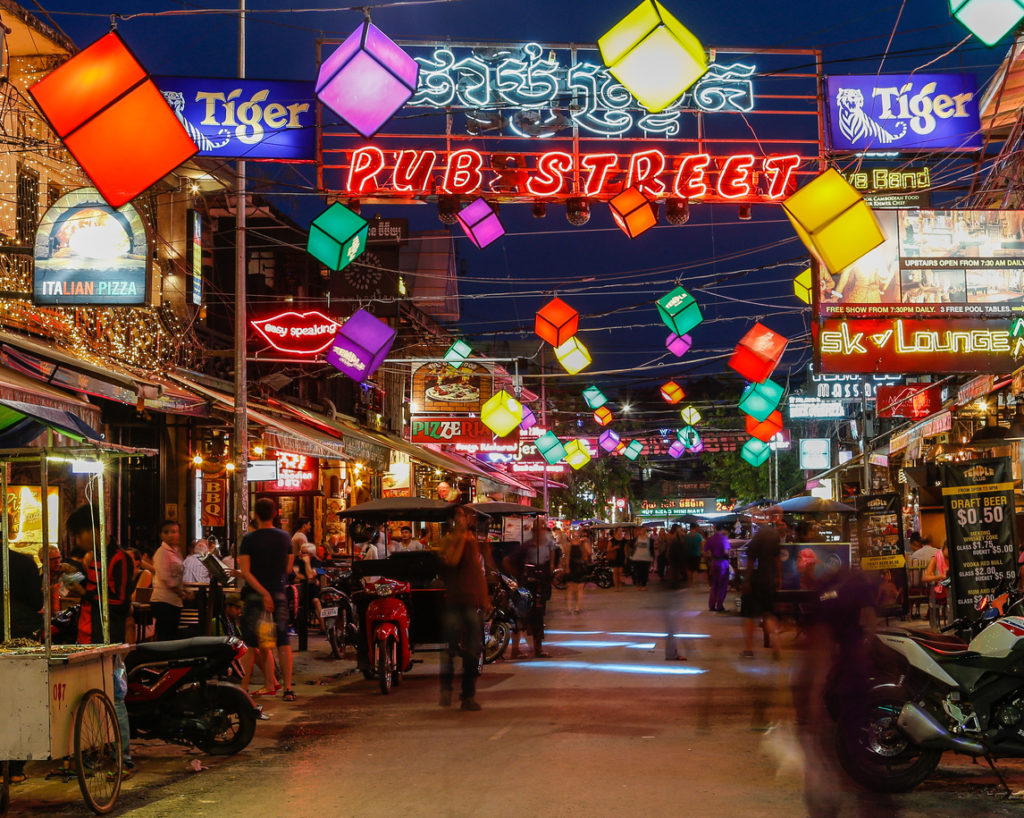 The Old Market is the place to go for souvenirs, and Cambodian crafts and textiles. It's a great place to bargain and haggle for reasonable prices. The market is located in the center of Siem Reap and is easy to find. Cambodian food is often overlooked, but it's worth trying. Siem Reap has excellent restaurants serving Khmer and international cuisine.
When night falls, the city comes alive with its vibrant nightlife scene. The Pub Street area is where most of the action takes place, and you'll find a wide variety of bars and clubs to suit all tastes. If you're looking for something a little more low-key, plenty of rooftop bars offer stunning views of the city.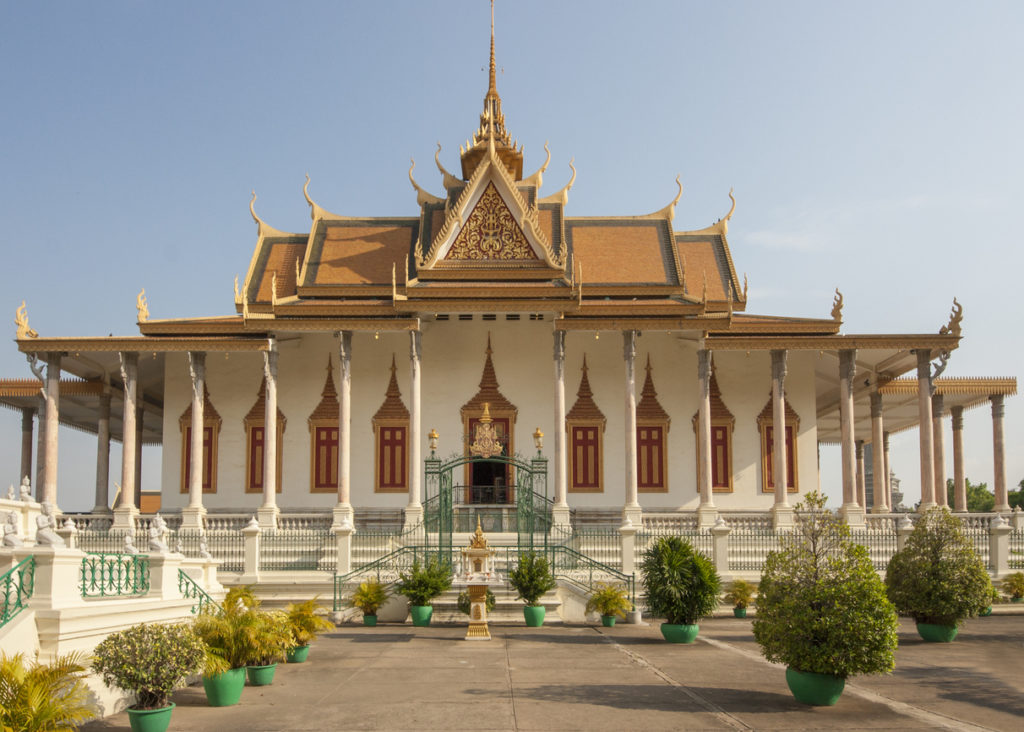 Feel Cambodia's pulse in Phnom Penh
Phnom Penh is the capital and largest city in Cambodia. It's a bustling metropolis with a population of over 2 million people. The city is located on the banks of the Mekong River and is home to fascinating historical and cultural sights.
Start your tour with a visit to the Royal Palace. It's the king's official residence and a beautiful example of Khmer architecture. The palace complex includes many buildings, temples, and gardens worthy of your time and admiration.
The Tuol Sleng Genocide Museum is another must-see in Phnom Penh. This museum is housed in a former prison used by the Khmer Rouge regime to torture and kill thousands of people. The museum is a sobering reminder of the atrocities during the Khmer Rouge era.
Suppose you're looking for something a little more fun. Phnom Penh has fascinating museums, including the Museum of Cambodian Living Arts, the National Museum of Cambodia, and the Phnom Penh Zoo.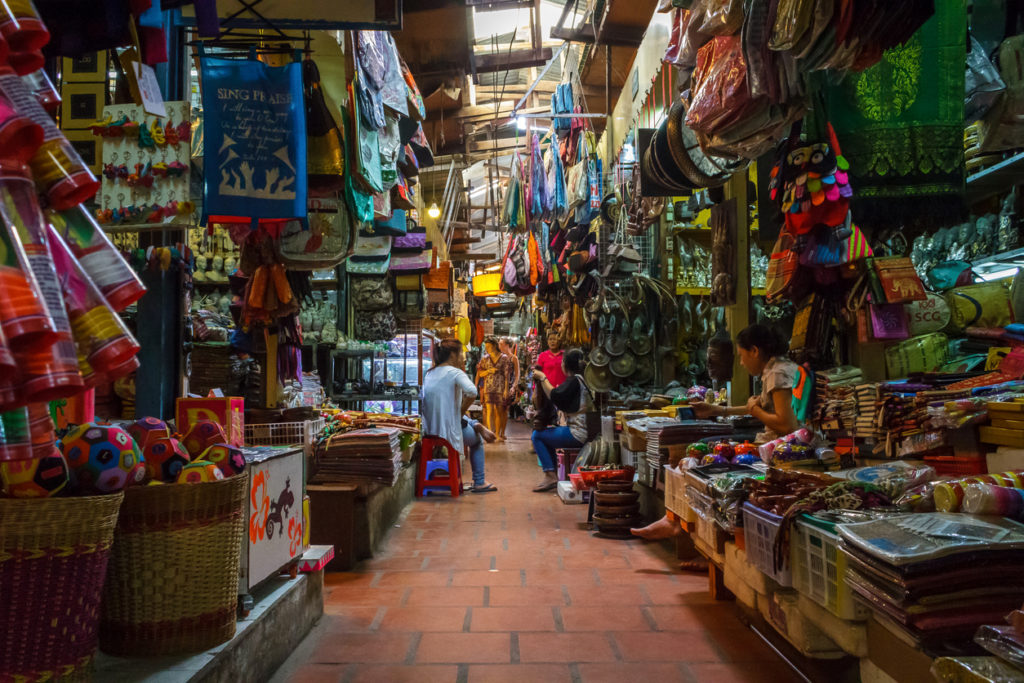 The nightlife in Phnom Penh is lively and varied, with something to suit all tastes. The Riverside area is popular with tourists and locals alike, and you'll find plenty of bars, clubs, and restaurants along the riverfront.
If you're looking to escape the hustle and bustle of the city, Phnom Tamao Wildlife Rescue Center is a great option. This center is home to various rescued animals, including tigers, bears, elephants, and reptiles. It's a great place to learn about wildlife conservation in Cambodia.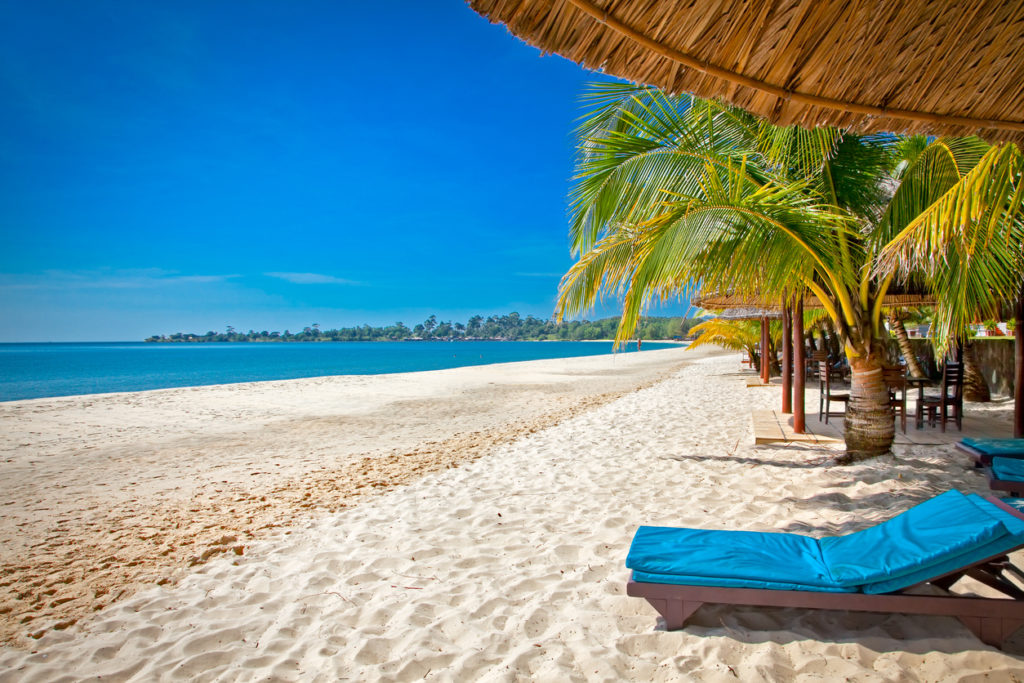 Take to the beaches of Cambodia
Sihanoukville is a coastal city located in southwestern Cambodia. It's a popular tourist destination, thanks to its beautiful beaches and laid-back atmosphere. There are many beaches to choose from, including Serendipity Beach, Otres Beach, and Independence Beach.
If you're looking for a party, Serendipity Beach is the place to be. This beach is lined with bars and clubs and is the perfect place to enjoy a few cocktails while watching the sunset.
Otres Beach is a little more low-key and an ideal place to relax and soak up the sun. Independence Beach should be your first choice if you're looking for a quiet place to swim and relax.
Sihanoukville is also home to temples and pagodas, including Wat Leu, Wat Krom, and Wat Samrong Knong. Add these temples to your itinerary if you're interested in learning more about Cambodian culture and religion. The best time to visit Sihanoukville is between November and March when the weather is dry and sunny.