Have you ever wondered what would be like to ski in June? I did! And even got the chance to do so on Mount Hood. It was a fabulous experience worthy of being narrated, so that others can find out about the never-ending ski season on Mount Hood. It's just like a winter fairy-tale that lasts the entire year!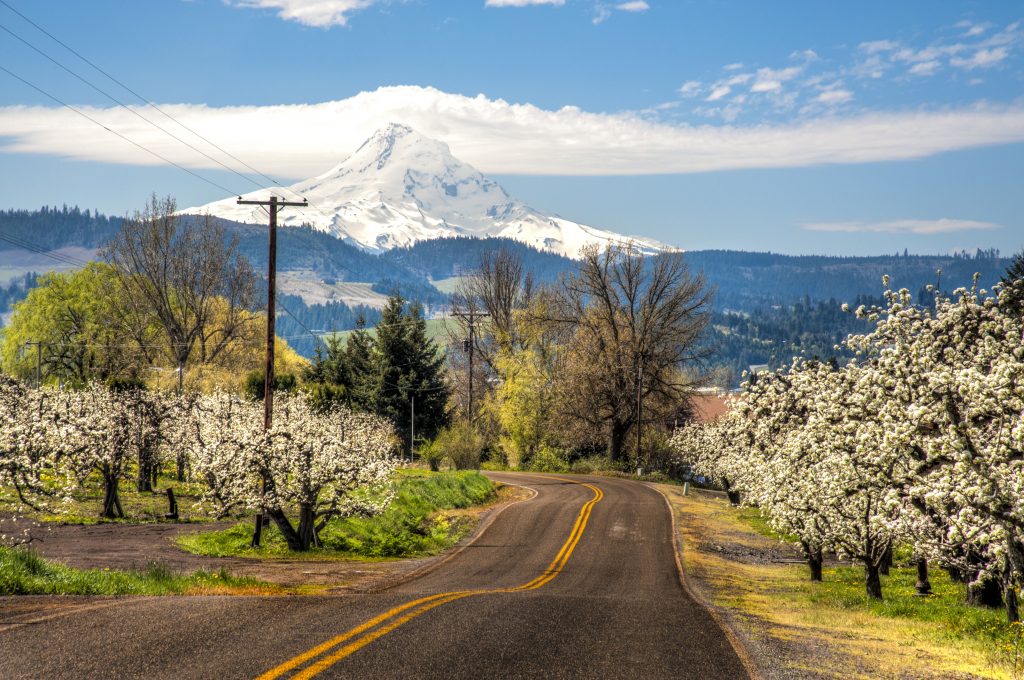 Mount Hood is the tallest mountain in Oregon, having an altitude of 11,245 feet viagra gratis. But what's more interesting is that it is the only ski area in North America that allows skiers and snowboarders to enjoy the snow 12 months per year. Also, it's cool to know that this is actually a stratovolcano and home to no less than 12 glaciers. That's spectacular, isn't it?
The award for the longest ski season in North America goes to…
Timberline Lodge takes pride in having the longest ski season in North America, with its lifts running daily, tirelessly and happy they are put to good use. There are actually six ski areas on Mount Hood, Timberline Lodge being one of them, along with Mountain Hood Meadows, Cooper Spur, Mount Hood Ski Bowl, Summit and Snow Bunny.
With a 3,690 vertical feet and 11 miles of skiable terrain, Mount Hood is definitely worthy of being mentioned in the mountains' Hall of Fame, if one would ever be invented.
It's true that many skiers would start recounting their skiing experience on Mount Hood with stories about the actual ski trails and fantastic lodging, but I prefer to tell you first about a bird's eye view over this spectacular scenery. Since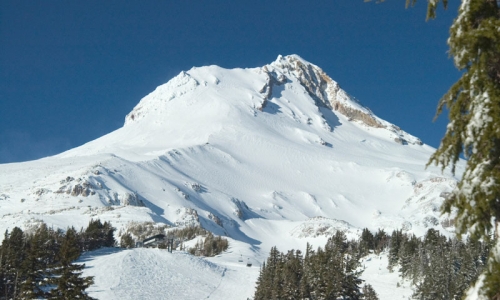 I visited Mount Hood in summer, I got the amazing opportunity to ride the Magic Mile chair lift that took me to the 7000' level of the mountain! You can't imagine the views that await there. Infinite beauty that spreads beyond Mount Hood, and stretches to Palmer Snowfield and Mt. Jefferson. I can still feel the fresh air invading my lungs and the sensation of timelessness that took over me. And no, I didn't bring my skis with me, because I was up there only with one thought in mind: to take in the breathtaking landscapes.
But, let's return on the slopes and see what makes Mount Hood so special to ski lovers. We already established that the gold medal for the longest ski season in North America goes to Timberline. Here the winter seasons usually starts mid-November and last until Memorial Day. The Palmer Express quad lift runs uninterrupted through Labor Day. However, fall skiing isn't something unusual on Mont Hood, so if the snow is so gracious to allow it, you can ski even in autumn. While the winter vertical drop is 3,690 feet, when summer comes it decreases a bit, but still boasts 2,616 feet. Timber Lodge is situated at 6,000 feet, while Silcox Hut offers views from 7,000 feet.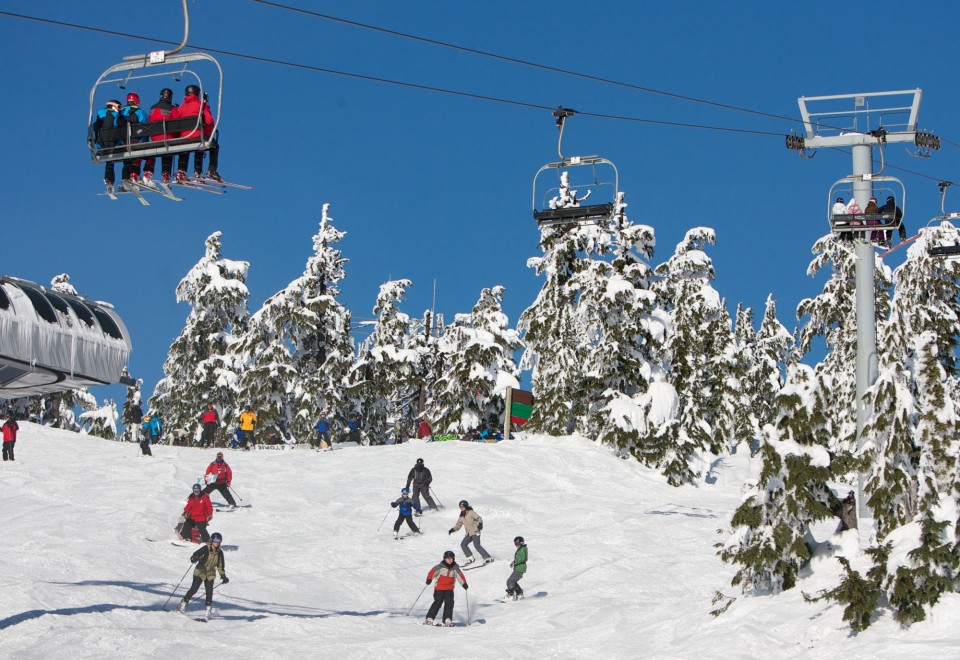 Summer skiing always an option on Mount Hood
Magic Mile and Palmer chairlifts are brave enough to face all weather, so even the brightest sun doesn't discourage them from taking skiers to ribbons of snow. Palmer chairlift will take you at 8,540 feet on Mount Hood, Palmer Snowfield being recommended for upper intermediate and advanced skiers.
Timberline is THE place to ski during summer, attracting a diverse target audience that includes from Olympic athletes to beginner skiers, or people who just want to see if it's possible to ski in June or July. While this resort houses numerous summer camps, there is always an open area for the public, so you will get the chance to ski in June and have a super interesting story to tell back home.
Mt. Hood Meadows comes in second in the run for the longest ski season on Mount Hood, operating until the end of April. However, in April it runs an exciting April Vertical Challenge, a competition for passholders who strive to tally up the most vertical in the month of April. The prizes are even more passes for passholders!
While Skibowl is open for skiing until mid-April, it's useful to know that it re-opens for summer to lure in visitors who want to enjoy mountain biking, zip-lining, riding and chair lift rides. However, during winter, Skibowl is the place to be, if you want to experience super fun snow tubing and mind-blowing night skiing, and also embrace all the exciting adventures that await in its Adventure Park.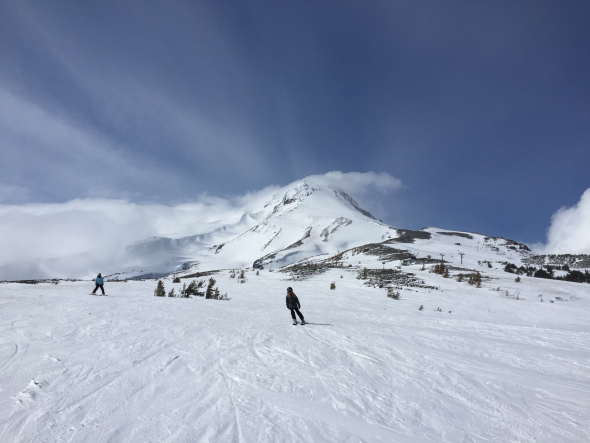 When it comes to lodging, Mount Hood will always have a warm, comfortable, cozy or luxurious room for you. I preferred a historic lodge room, a traditional chalet room, fireplace included. Groups usually rent the Silcox mini-lodge that offers all the facilities they need for a great ski vacation, including meals and transportation to the slopes via Magic Mile chair lift or, if they're lucky, by snowcat. There are also luxurious condominiums in the resort, but I wouldn't know much about them because the word luxury made me take a step back.
Mount Hood is indeed a favorite of Mother Nature and tourists who want to defy summer and autumn's rules and take on the ski slopes. Snow is a permanent resident in these parts and a trip here is definitely worth it, especially if you want to show off your skiing abilities in June. Your Facebook page will definitely love the attention!