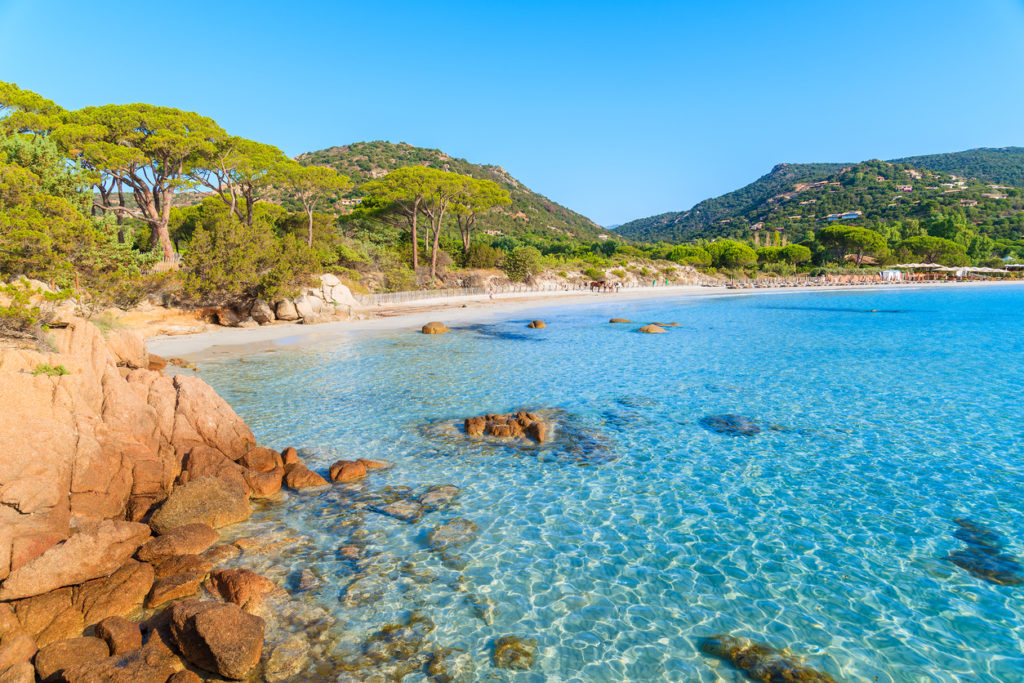 Craggy Corsica rises sharply out of the Mediterranean Sea shocking and mesmerizing its audience. One of France's most fascinating surprises, Corsica is a land of contrasts that dazzles with picture-perfect white-sanded beaches, picturesque villages, and deep, dark woods adorning rugged mountains. This island of beauty and tranquillity is wrapped in the gentle Mediterranean light and has its shores caressed by transparent turquoise waters creating a magical painting, often a muse for many artists, including Henri Matisse.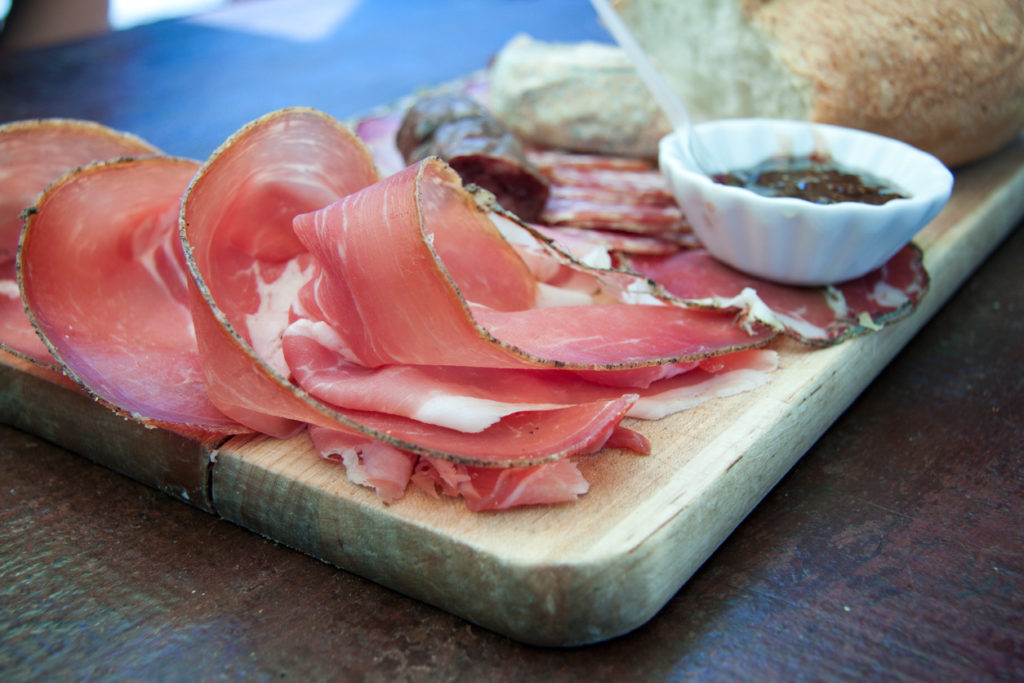 The island is only 180 km long and 80 km wide but has created a little world of its own, independent and stunning, famous for its culinary delights, wine, and beaches. Even though Corsica has been a part of France since 1768, there's something Italian about the island's ambiance. It might be its distinct language and flavorful cuisine or its Baroque architecture and Genoese fortress, but there are undoubtedly many Italian touches that remind visitors of the period when Corsica belonged to Genoa.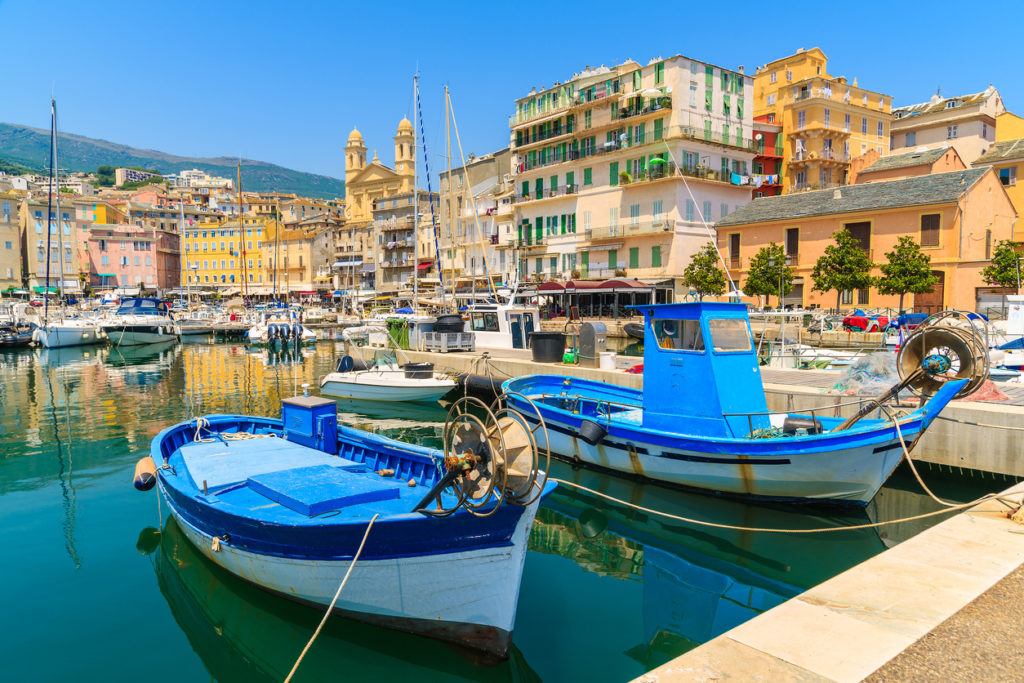 From Bastia to Cap Corse
Start your journey of exploration from the north and discover the city of Bastia, once the main Genoese stronghold and today an authentic and charming Corsican destination. The fifteen-century citadel is still standing proud guarding the settlement, while the old quarter exudes aged charm and invites travelers to wander through a labyrinth of cobblestone streets lined with Baroque churches and little cafes.
Continue your journey to Cap Corse where you'll discover a cluster of scenic fishing villages, like Macinaggio and Centuri-Port, as well as the enchanting village of Pino dominated by the presence of grandiose Genoese towers and the famous Moulin Mattei. The windmill has a superb terrace from where you can admire glorious views of Corsica.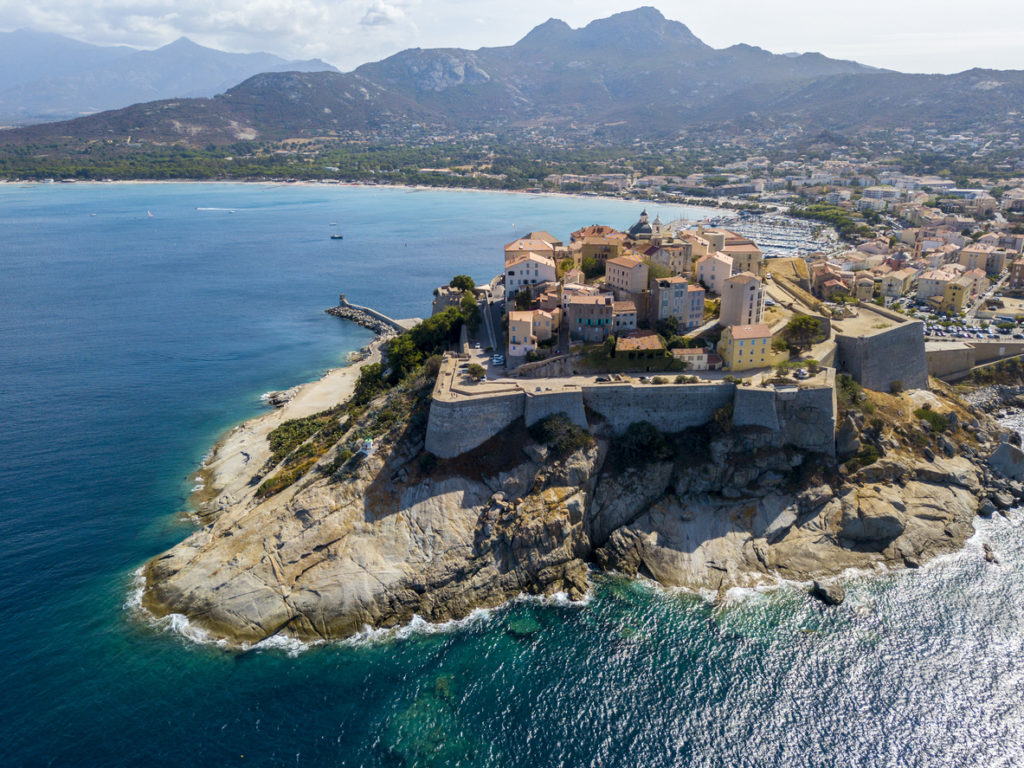 From Calvi to Corte
The west of Corsica is under the spell of Calvi, a beautiful town known for its splendid Roman architecture, impressive citadel, and wonderful sandy beach. Moreover, the town is home to a myriad of cobbled streets where you'll find a frenzy of colorful houses and waterfront cafes. If you have more time, do visit the sleepy island of L'Ile-Rousse that brings a touch of the French Riviera to the scenery with its swaying palm tree, exotic gardens, and classy boutiques.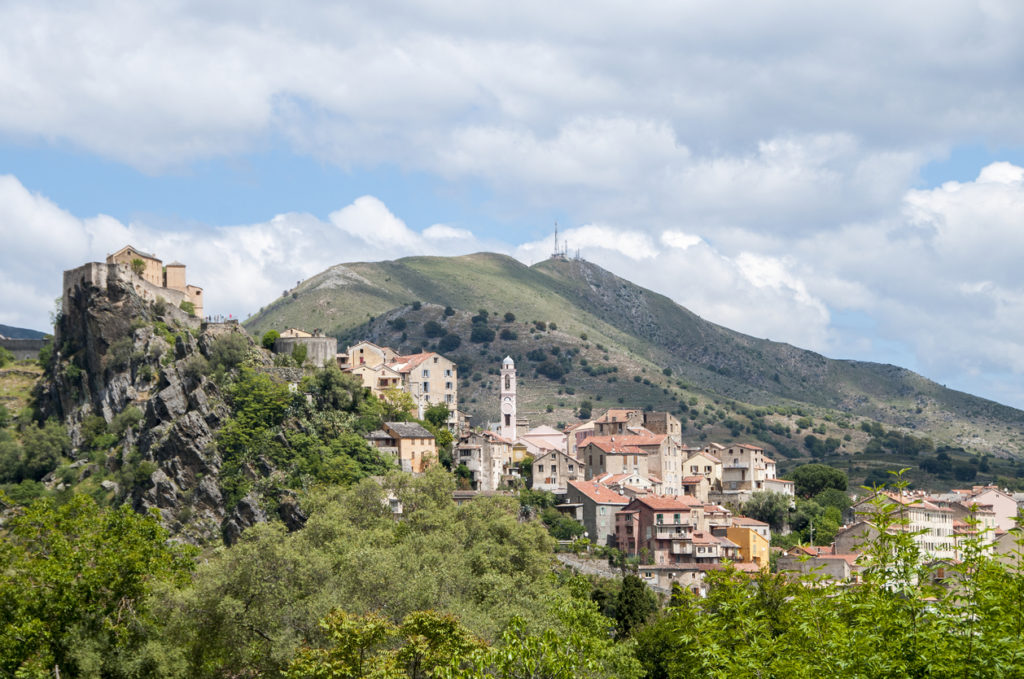 Nature lovers often meet at the Scandola nature reserve situated to the southwest of Calvi, after a short boat trip from the cute little village of Porto. The nature reserve, reigned by steep red cliffs and gnarled outcrops, is ideal for walks into the rugged Gorges de Spelunca and hours spent on the pristine and untamed beaches admiring colonies of seabirds, dolphins, and seals.
If you want to explore the mountainous facet of Corsica, set your base at Corte, a superb departure point for travelers eager to discover the mountains and gorges of inland Corsica. The island is home to 50 peaks ideal for long hikes and capturing magnificent views of citadels, olive groves, and rocky fjords.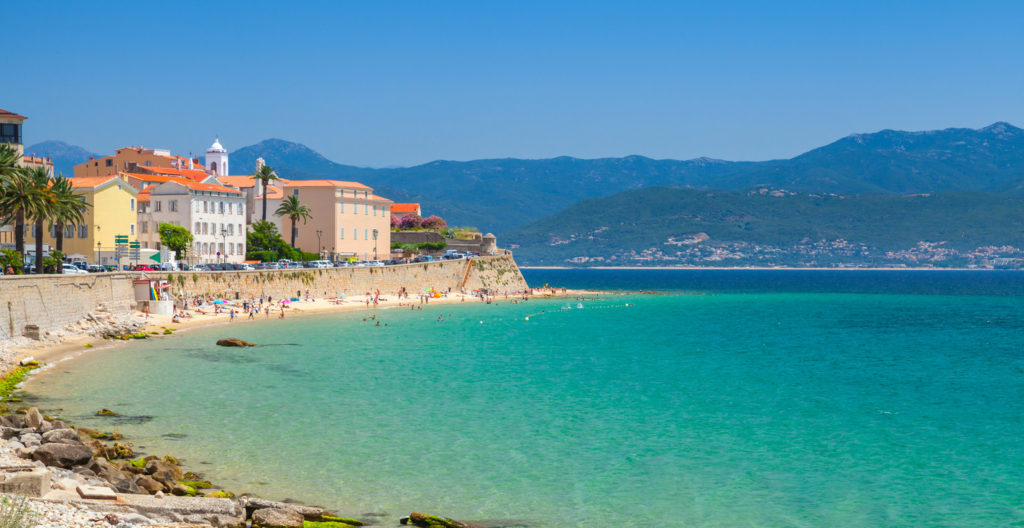 From Ajaccio to Porto-Vecchio
Climb down from the peaks and head straight to the sandy beaches that adorn the west coast, all the way to Ajaccio, the island's capital and the birthplace of Napoleon. Ajaccio welcomes travelers with a variety of museums and architectural gems, as well as an exotic and relaxing atmosphere. The pavement cafes and gentle murmur of palm trees enrich the city's boulevards and create an idyllic setting for an unforgettable holiday in Corsica. History buffs will love an incursion into the world of the local museums. Maison Bonaparte tells stories about Napoleon's family, while the Fesch Museum delights visitors with a collection of Italian masterpieces.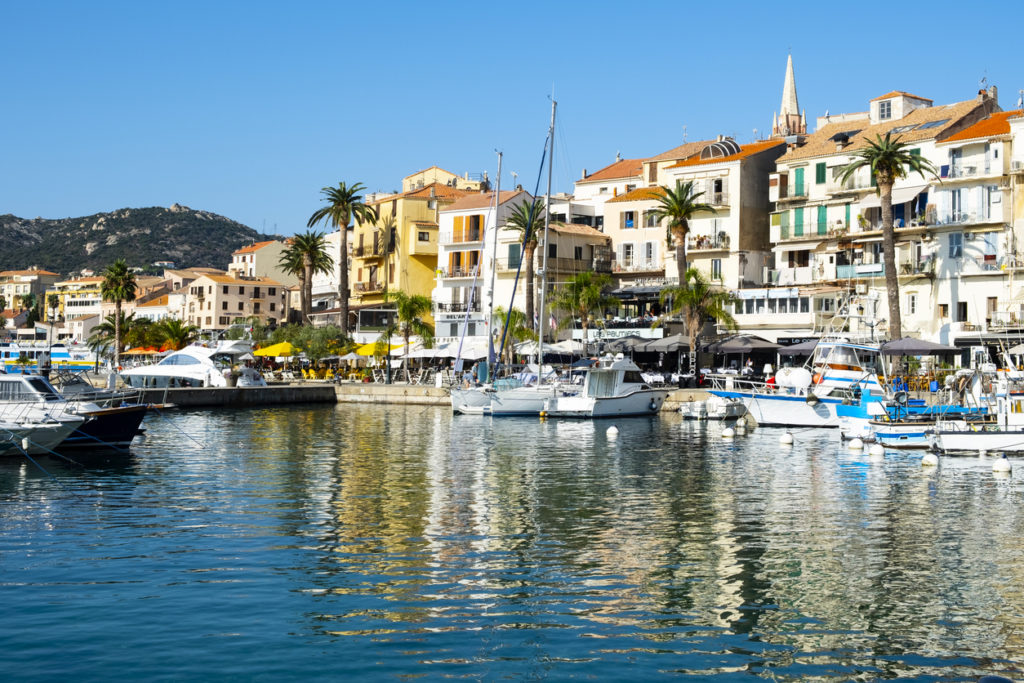 Outside of Ajaccio awaits Cupulatta, a protected reserve that has as lovely inhabitants numerous tortoises and turtles brought here from all over the world. Not many get to Filitosa, a fascinating 8000-year old site but those who get there are always in awe with the impressive number of menhirs (stone monoliths) they discover.
Continue your journey to the south, and you'll find the charming port town of Bonifacio, a genuine Corsican place that has kept its authenticity intact and its charm rural. Crossed by narrow lanes dotted with boutiques that sell local products and coral jewelry, Bonifacio is an open-air museum adorned with ancient buildings perched on white cliffs. As popular and charming, Porto-Vecchio awaits 25 km north of Bonifacio and attracts glitzy crowds and sun worshipers.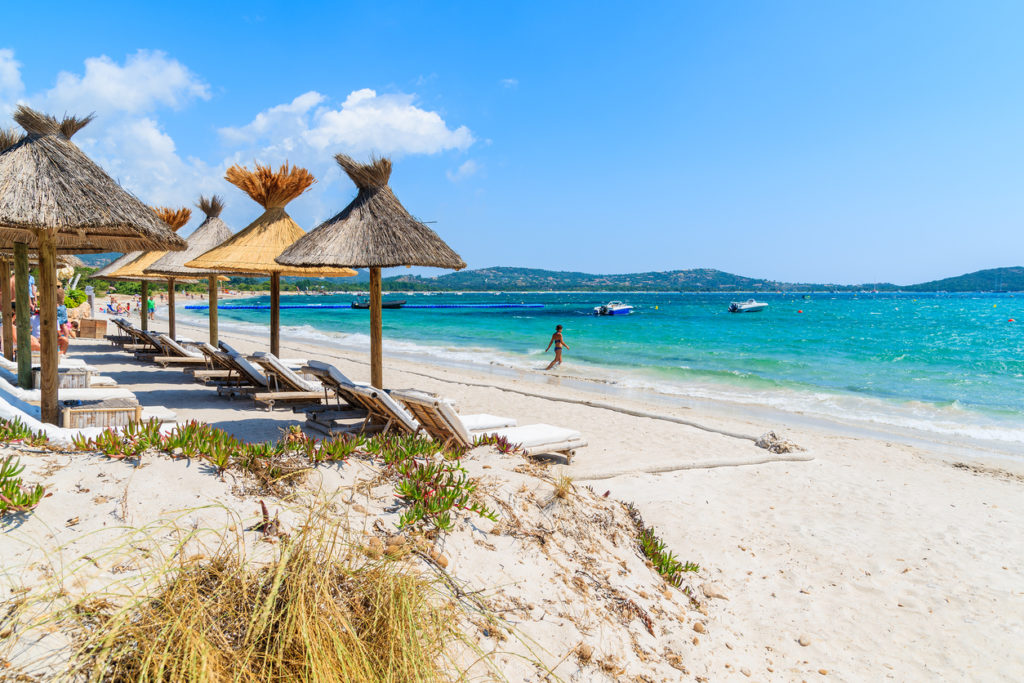 Beaches of Corsica
Travelers who come to Corsica for the beaches won't be disappointed. The beaches in Corsica are some of the cleanest and most beautiful in all France. The splendid ribbons of soft sand enjoy idyllic backgrounds and azure waters. The five kilometer-stretch of sand at Calvi is one of the most popular beaches in Corsica, as are the Valinco Gulf's beaches that glitter nonchalantly in the sun or the southern beaches that fringe the shores of Porto Vecchio and Bonifacio.