While many associate romantic destinations with palm trees, hypnotic turquoise waters and powder. I would never say no to a romantic vacation in one of the Mountain Towns Colorado. Does Aspen ring a bell? Yes, home to the luxurious, majestic and very romantic winter resort of Aspen, Colorado attracts couples and honeymooners looking for the perfect romantic spots.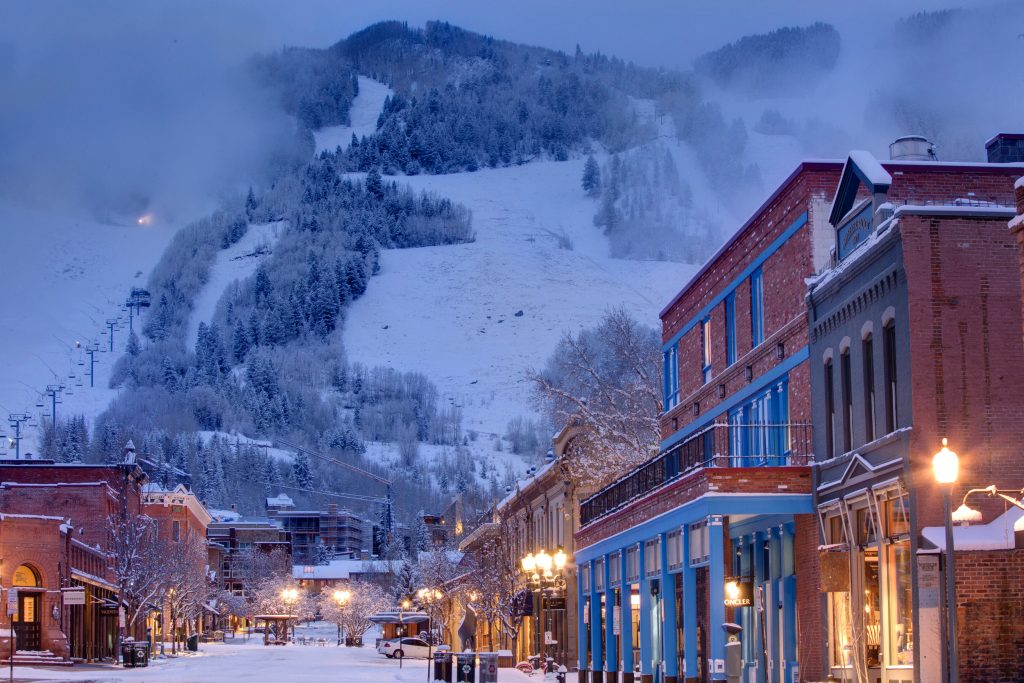 After all, have you ever Googled Colorado to see what photos show up? You will get pictures of melodic, rolling plains, breathtaking views of the Rockies and the San Juan Mountains, peaceful countryside towns, sophisticated and luxury hotels and chic restaurants. If you're a history aficionado, of course, besides being a romantic to the bones, the Old West mining towns and stage coach trails will certainly do the trick and put you on the next plane to Colorado.
Romantic outdoors will have so much to do in Colorado, from biking and hiking, rafting and fishing, playing golf and tennis to skiing and snowboarding. And of course, afterwards they can just relax in a spa or…in their own chic, refined, modern bedroom.
But let's start with Aspen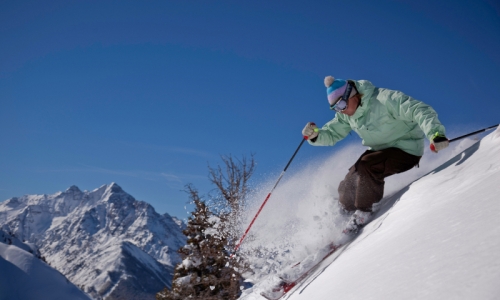 What can I tell you about Aspen that superstars from Hollywood, idolatrized singers and anonymous, but very rich people haven't told you yet? Yes, Aspen is a famous mountain town, not only because of the famous names vacationing here, but also due to its spectacular mountain scenery and world-class recreation facilities. You can ski in four different ski areas in the winter, and bike and fish in the summer, as well as photograph the majestic Maroon Bells Mountains in all seasons.
A favorite honeymoon destination for those who afford staying at luxurious penthouses, but also for those who don't mind a chic and cozy B&B room. Aspen has plenty to offer to both sporty and not-so sporty couples. If you're among the not-so sporty couples, you can just enjoy the vistas, sip green tea in a romantic café at the base of a snowy peak and shop for funky stuff in trendy boutiques. Also, what would you say about a dip into the hot waters of the Conundrum Hot Springs? Clothing is optional! (wink!)
And then move on to Steamboat Springs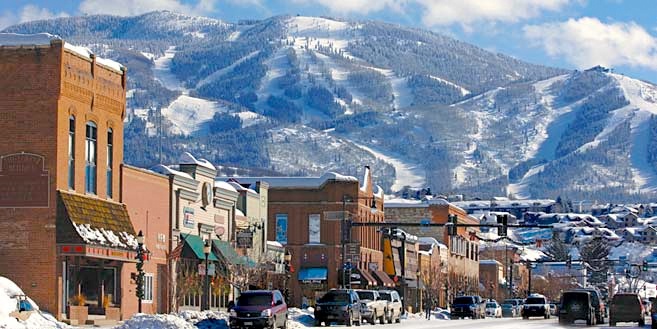 Luxurious lodges with rustic décor and views of snow-capped peaks await at Steamboat Springs, one of the most romantic mountain towns in Colorado. You will find here an irresistible mix of outdoor fun, luxury accommodation, warm sun and cowboy vibe that will make you fall in love with the place as soon as your boots walk this town's streets. An inviting town with friendly people and a backdrop dominated by western heritage, Steamboat Springs is a Colorado gem situated only 2.5 hours from Denver.
It has two ski areas, three national parks and offers an idyllic setting for hiking, biking, skiing and even dipping in natural hot springs, during summer. Downtown Steamboat Springs welcomes lovers with intimate, rustic rooms, modern hotels and luxury ranches, featuring amenities that range from breakfast in bed to personal chefs. Plenty of Steamboat Springs honeymoon packages include everything you might need to celebrate the happiest moments of your life. There are no less than 130 restaurants in town, so your taste buds will most definitely be satisfied with the culinary offer. Fun activities in Steamboat Springs include weekly rodeo, art galleries and museums, concerts, festivals and the chance to do some awesome shopping at about 250 shops and boutiques.
I'll always dream about Breckenridge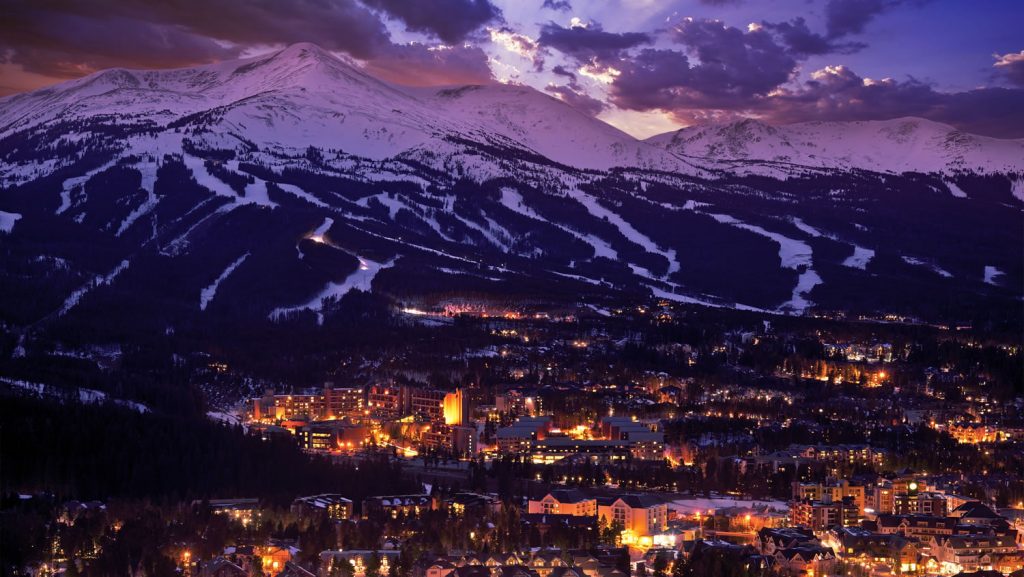 A photogenic town with 150-year old buildings that used to house dance halls and saloons. Breckenridge is a famous ski resort but has plenty of fascinating things going on all year long. If summer brings here romantics who want to experience hot air balloon rides and white water rafting. Then winter is all about skiing on the resort's endless ski trails. However, the city unveils its true beauty at night. Twinkling lights take over the city, accompanied by glistening icicles. As you can imagines, Christmas time is a fairytale in Breckenridge. Its main street might as well be a painting that illustrates the winter resort of your dreams, while its many historic buildings attest to the fact that this is the oldest town in Summit County. Romantic bed & breakfast inns, as well as luxury ski resorts await to provide a romantic décor for your honeymoon or getaway.
How about Ouray?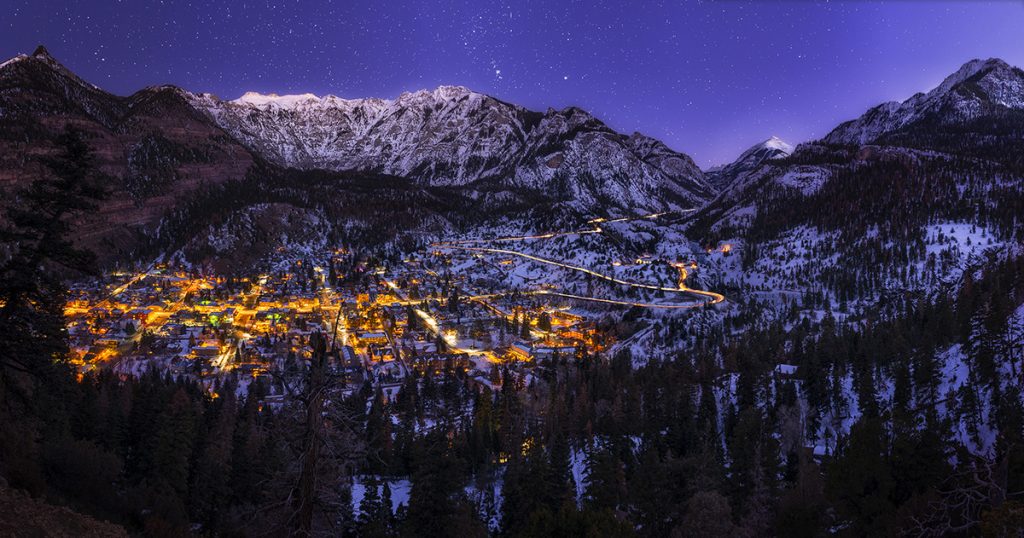 To describe the beauty that awaits in Ouray is enough to say that, when winter comes, Ouray becomes the Switzerland of America. And what romantic doesn't love Switzerland? A small, mountain town surrounded by outstanding mountains and cliffs, Ouray is the place to hide away and celebrate your love discreetly. Those who also love sports, besides their partner, will definitely make the most of Ouray. A town that offers plenty of hiking trails and ice climbing, as well as a superb scenery to take in. An authentic mountain town, Ouray has a certain charm that more popular winter towns lack due to their winter hustle and bustle. The town's main street is lined with beautiful Victorian buildings, restaurants and cafes that can become an idyllic décor for love stories.
Of course many more romantic towns await in Colorado and, even if some are not yet popular as romantic destinations, you just need to bring your love to them and create the precedent for romance. Most of Colorado's mountain towns have the secret ingredients for a romantic holiday: breathtaking scenery and the "away from it all" ambiance.
Fancy something different then why not look at Paris in France?