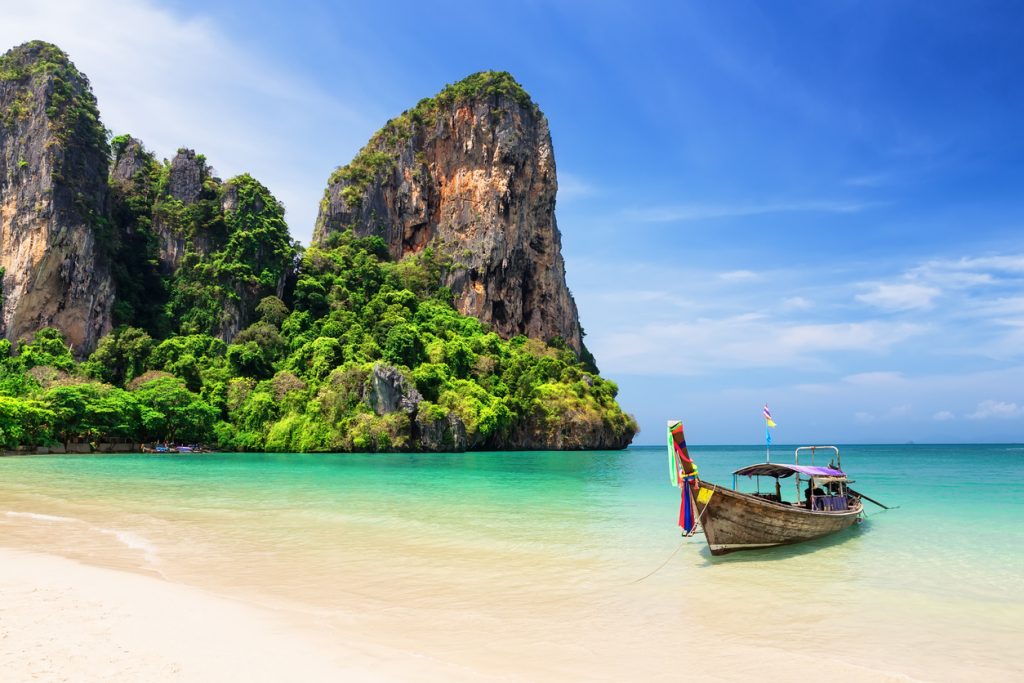 The most popular and most celebrated island of Thailand, Phuket is a true tropical paradise. Blessed with a myriad of powdery-sand beaches, caressed by the Andaman Sea, and adorned with tropical rainforests, it's no surprise that Phuket is a superstar destination for travelers of all ages.
However, if you want to explore Phuket without getting lost in the crowds, it's best to visit the island outside the peak season. Between November and February, it seems that half of the planet pours onto the beaches and into the waters of Phuket, so if you're fine with some tropical rain from time to time, a trip to Phuket outside this period is a great idea.
On the beach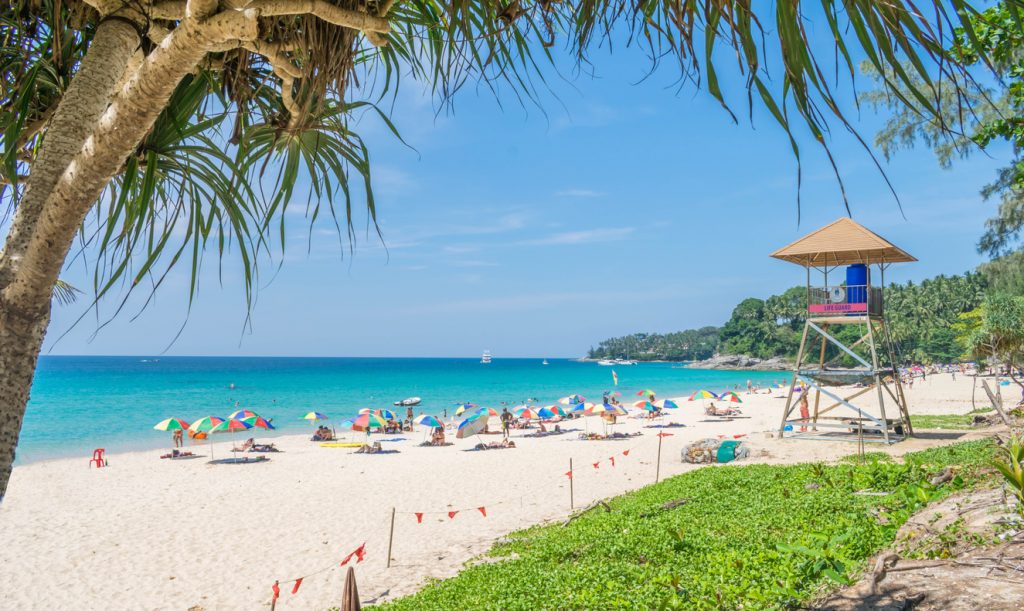 Everyone comes here for the beaches! There are no museums, landmarks or art galleries as fascinated as the never-ending strips of incredibly soft sand that gently subdues to the touches of the warm waters of the Andaman Sea. Each beach has its own charm and caters to different needs.
Patong beach, the heart of the island, welcomes sunbathers with all the necessary facilities for long days in the sun. It has umbrellas, sun loungers, beach bars, restaurants, and the option to practice a variety of watersports. But it's also very crowded, so if you prefer quieter beaches, you should keep looking.
Kata is a scenic stretch of sand unveiling itself in the shape of a cove. It's not remote or deserted but the crowds here are definitely not as frantic as on Patong. Kamala is a lovely family beach that never gets too crowded. However, it still offers easy access to bars, restaurants, and hotels, and even a pleasant nightlife scene.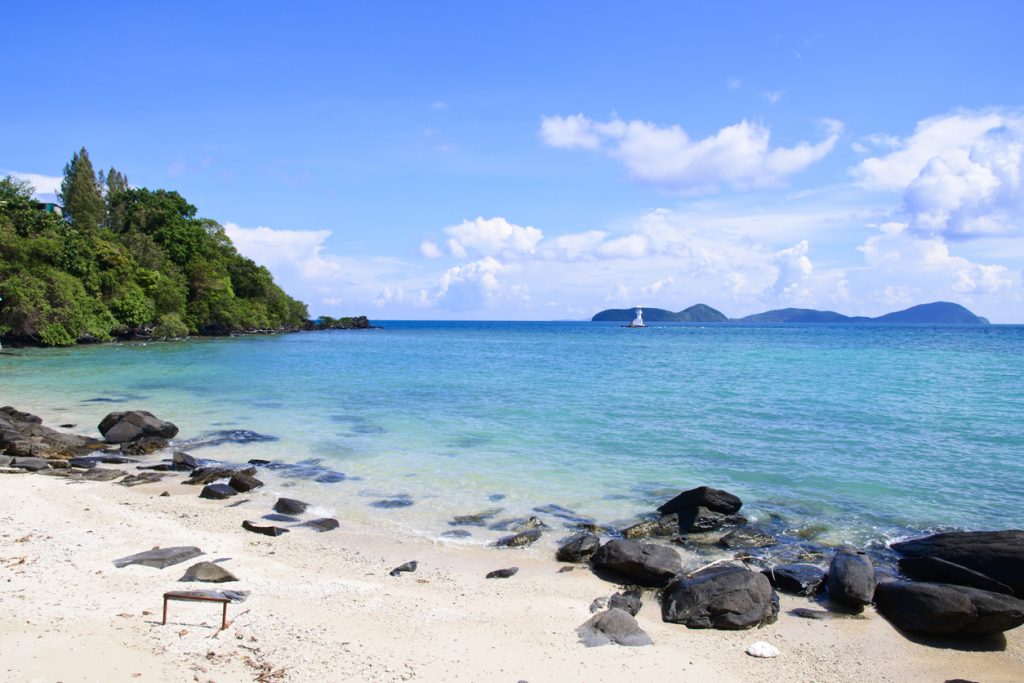 For the alone-in-the-world vibe, choose to spend your day on Kata Noi Beach. You won't find sunbeds, umbrellas, bar or restaurants, but this means that you won't also find tourist crowds. The northern end is often a gathering point for surfers but not as much in the monsoon season when the water gets really furious. Panwa Beach, near Phuket Town, will also answer your need for peace and quiet, as will Bang Tao Beach and Layan Beach.
Beyond the beach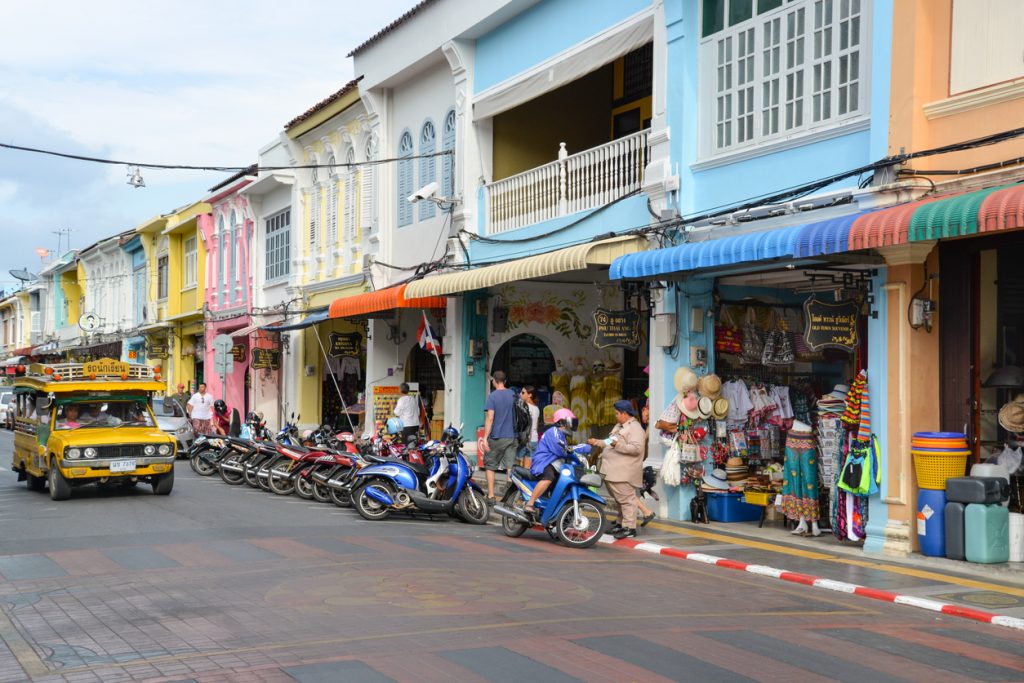 There's a fascinating Phuket awaiting beyond its magnificent beaches. If you find it in you to leave the sea behind and get back on land, you'll discover a colorful and flavorful island. Begin your journey of exploration in the old town of Phuket, a settlement founded more than 100 years ago by Chinese immigrants. They came here to make a fortune from tin mining and many of them succeeded. Today though, Phuket's Old Town is an area dominated by chic cafes, local restaurants, and hip bars.
The Old Town has reborn and is now as trendy as you can expect from an exotic summer resort. It even has a Sunday Market Walking Street. While you're in the area, stop for a while at the interesting Thai Hua Museum. Housed inside a beautiful Sino-Portuguese building, the museum tells fascinating stories about Phuket's past and about the local fashion and food. It's a great way to get to know the island and discover it from a different point of view than the one offered by a sunbed on the beach.
Also beyond the beaches, you'll discover magnificent tropical forests and fascinating wildlife sanctuaries. However, don't encourage illegal wildlife trade by paying to visit places where the animals are kept in cages or, even worse, to get a selfie with a chained exotic animal. You can admire Thailand's wildlife in sanctuaries meant to protect and care for them, such as the Gibbon Rehabilitation Project, in Khao Phra Thaeo National Park, that has as mission rehabilitating white-handed gibbons into their natural habitat and putting an end to the use of gibbons as entertainment.
Since Thailand is mostly a Buddhist country, a trip to Phuket offers travelers the opportunity to visit several interesting Buddhist Temples. Wat Chalong is the oldest temple on the island and also the most popular. The temple dates back to the 19th century and impresses with its architecture and interior paintings. Climb to the top tower to capture superb views of the surroundings.
The Big Buddha is pretty much impossible to miss, especially since it is 45 meters high. Situated on top of Nakkerd Hills, this popular tourist attraction awaits at the end of a picturesque 6-kilometer road lined with houses and rubber tree plantations. If you manage to climb to the top, you'll be rewarded with a beautiful panorama.
If you liked this article you might like to read this: https://www.purevacations.com/bora-bora-and-tahiti/