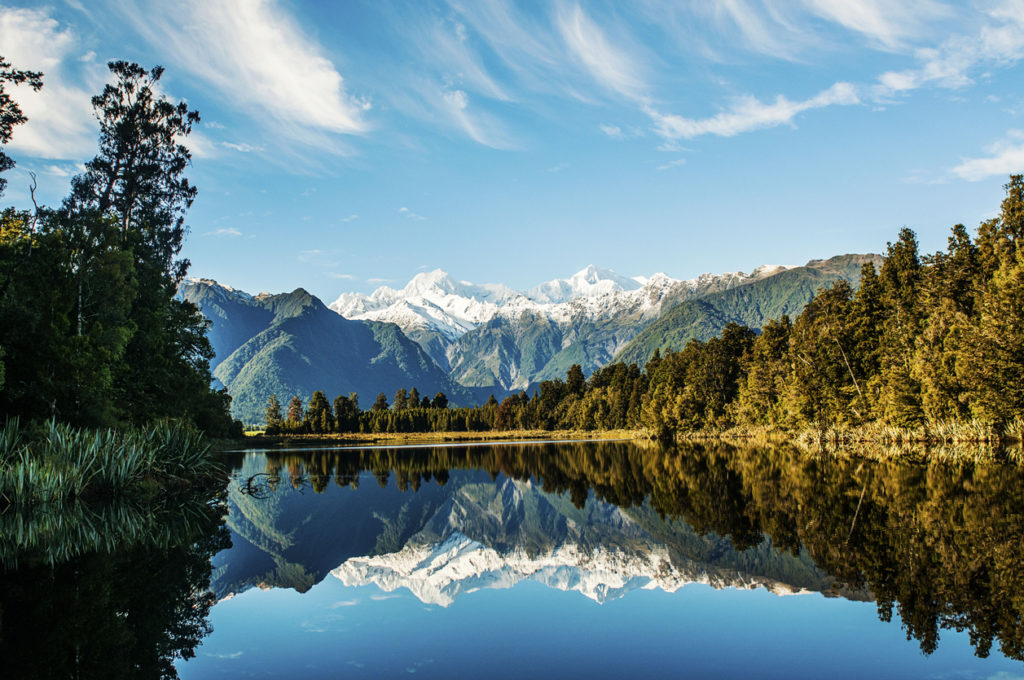 Considering that New Zealand is pretty much at the end of the earth for many travelers, escaping there is a fabulous idea, especially when you want to get away from it all and enjoy a radical change of scenery. New Zealand, the land of hobbits and fairy tales, is a magical realm adorned with snow capped mountains, puffing volcanoes, perfectly still turquoise lakes, merciless waves, and majestic glaciers. It's impossible not to fall in love with New Zealand's serenity and infinite natural beauty.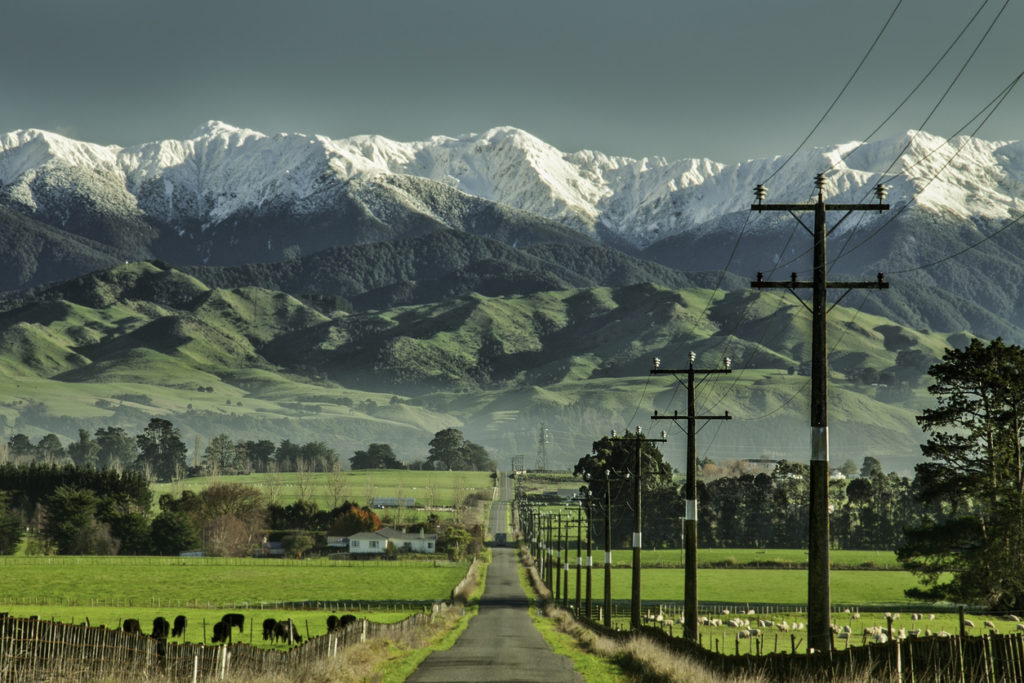 North vs. South
Rugged and remote, New Zealand has two main islands – North and South. Both islands are a testament to this country's remarkable beauty but each has a very different personality. The North Island is visually less dramatic, warmer and invites travelers to sunbathe on lovely beaches. Home to two-thirds of the country's inhabitants, the South Island is a superb painting dominated by rolling hills and volcanic craters.
For grandiose peaks and fjords though, visit the spectacular South Island. Deserted beaches, magnificent mountains, a sea of glaciers and fjords, all that's phenomenal about New Zealand is right here. Explore Fiordland to admire some of Mother Nature's most beautiful landscapes and stop for a while on the Stewart Island too for a close encounter with kiwis.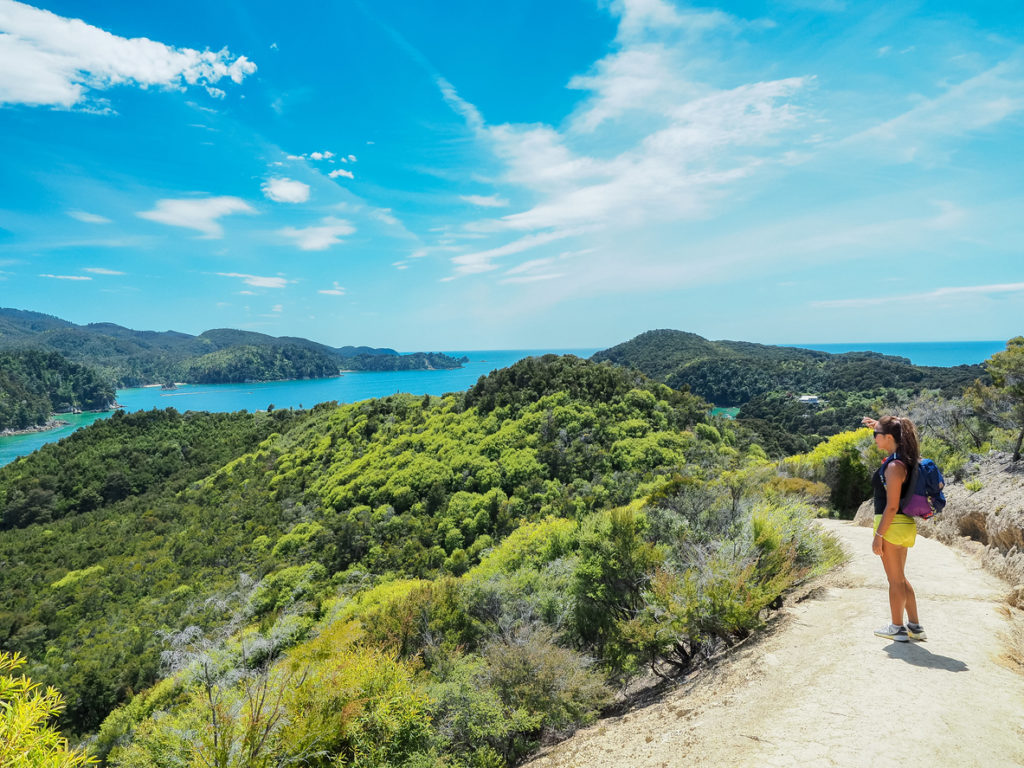 Tramp the Great Walks
New Zealand has all its best attractions outdoors. The country is home to 14 national parks. Even if you're not a big fan of the outdoors and wild adventures, New Zealand knows how to draw you out from your hotel room and comfort zone. It's impossible to resist its phenomenal hiking trails that take travelers to lush forests and on top overwhelming peaks.
If you're up for a challenge, climb Mount Cook! This gargantuan mountain is the country's highest peak reaching an altitude of 3,754 m. Your efforts will be rewarded with breathtaking views of alpine glaciers, imposing peaks, and crystalline lakes. If you're not exactly ready for this steep climb, you can always take the Tranz Apline train that will take you on one of the most beautiful rail trips of your life.
If you want to hike as locals do it, discover the country's superb national parks. Hiking is known as tramping in New Zealand, so tramp your way on fabulous Great Walks, like the Abel Tasman Coastal Track, Milford Track or Lake Waikaremoana Trak. And these are just a few of the most popular! There's an infinite number of walks in New Zealand's countryside.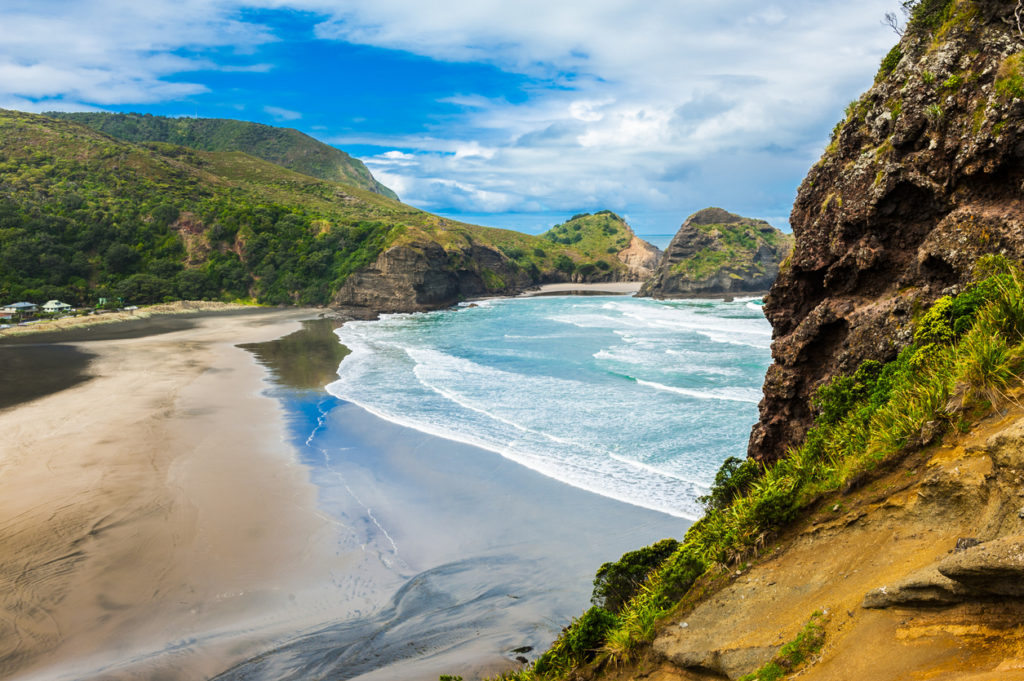 Take to the waters
All beaches are free to access in New Zealand and most impressively not at all crowded. The most popular beaches in the country are Piha, Kerikeri, and Muriwai, strips of fantastic black sand and a surfer's paradise. For more fabulous waves, visit Mahia Peninsula and Palliser Bay too, while for left-hand breaks, you should choose Raglan beach.
The sunniest part of New Zealand is Nelson, a region that gravitates around a bohemian city with the same name. Nelson's most remarkable destinations are Abel Tasman National Park, home to fabulous golden beaches, and the Nelson Lakes National Park that boasts superb twin pools.
Adrenaline junkies shouldn't miss white-water rafting on some of the best rafting rivers in the world. Wairoa and the Mohaka are the destination of choice for valiant travelers who aren't afraid of raging waters. The bravest of them all take on Kaituna where they'll find the world's highest commercially rafted waterfall (7 m).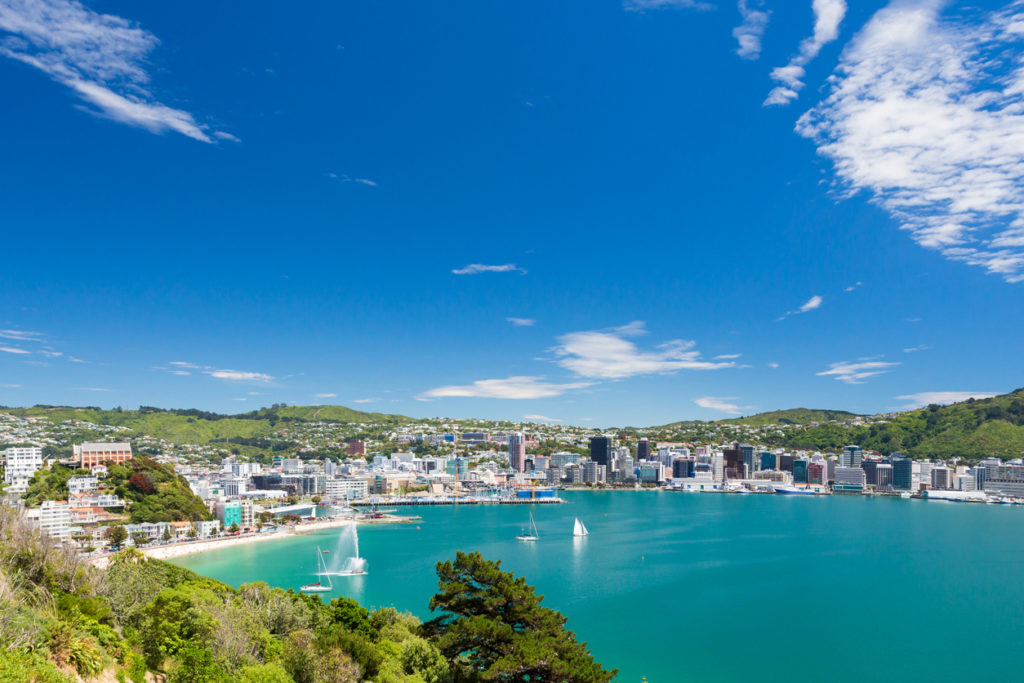 Discover the local culture and urban charm
Explore the urban scenery and embrace what Auckland has to offer. This is the largest and most multicultural city in New Zealand, a great starting point if you want to familiarize yourself with the lifestyle and local way of doing things. While its skyline is dominated by the remarkable Sky Tower that offers fantastic views of the city and coast, the waterfront invites to relaxation and long walks. Here you'll find the National Maritime Museum and Auckland Museum, great places to learn more about the Maori culture and the country's history.
Auckland may be the largest city in the country, but Wellington is undoubtedly New Zealand's cultural center. Many come here especially to visit the fascinating Te Papa Tongarewa Museum of New Zealand, dedicated to the Maori culture, but also to tramp up to the top of Mt Victoria. The harbor is the departure point for relaxing cruises or kayaking. If you want to take things slowly, head to Cuba Street, the perfect place for window shopping, sipping a coffee or enjoying a glass of local wine and practice your people watching skills.
If you enjoyed this read then you may also like this one too: https://www.purevacations.com/visit-acapulco-mexico/