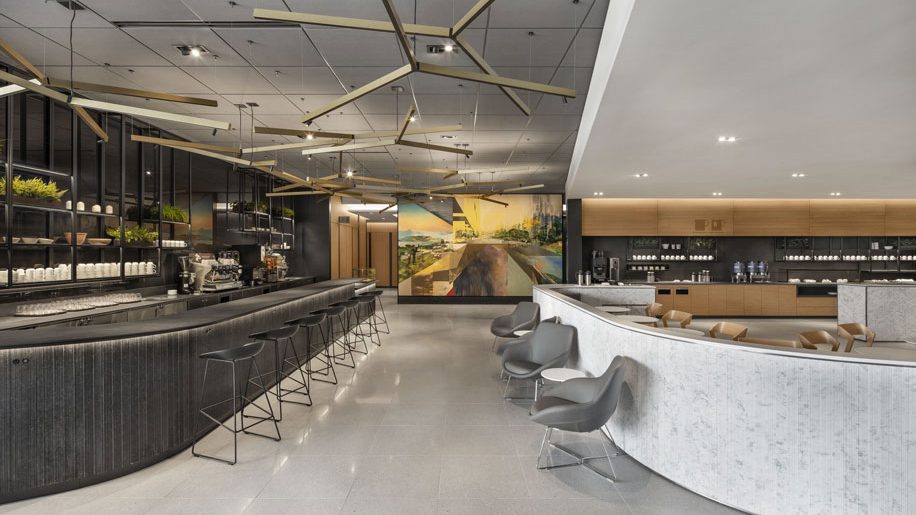 Air Canada has finally opened a brand new airport lounge at its Toronto Pearson International airport hub location.
Air Canada Cafe complements but does not replace the airport's existing Maple Leaf Lounge and the new Express Lounge for business travellers, but adds to it. Which is nice as personally I think the lounges have been getting crowded so maybe this will improve things.
The facility is located in the airport's domestic gate area and will offer Air Canada's premium-level customers a selection of hot and cold beverages and grab-and-go food items plus baristas will serve Lavazza coffee, fresh juices, cold-brew "mocktails", tea, soft drinks, and other non-alcoholic beverages.