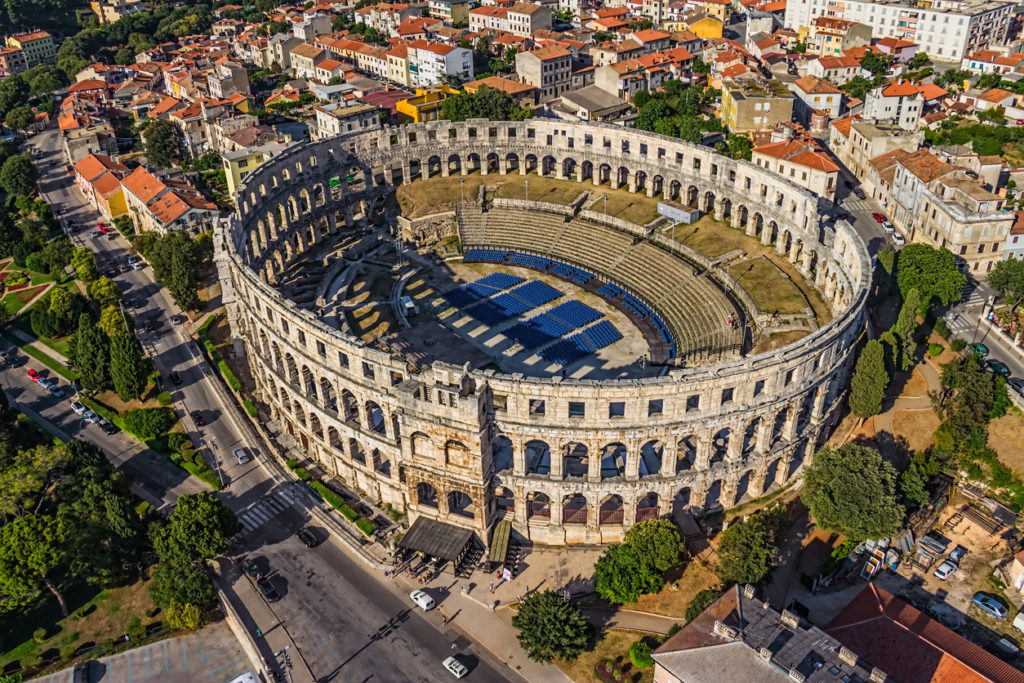 With its rolling hills, pebbly beaches, historic towns, and magnificent views, Istria seems like an ode to all that's beautiful in Croatia. Situated in the northern Adriatic, this gorgeous heart-shaped peninsula attracts millions of tourists every year. One of the most popular destinations in Croatia, the region of Istria abounds in fascinating attractions, delicious food and wines, and superb landscapes. Also known as "Tuscany with colors", Istria promises relaxing holidays, fun adventures, and unforgettable experiences.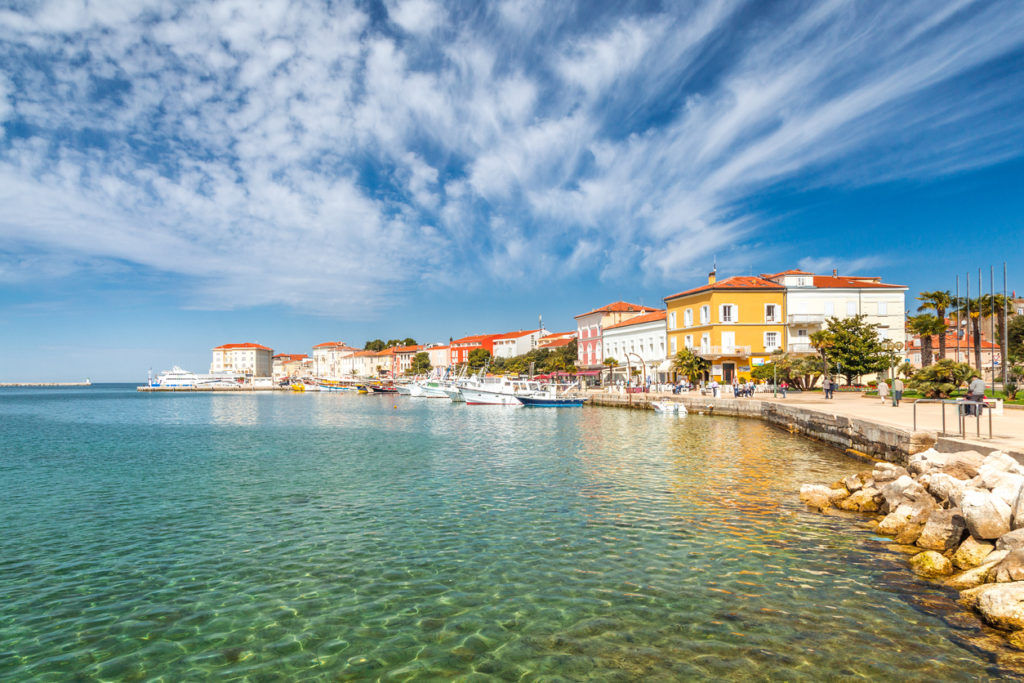 Beaches and coastal towns
Only a few hours drive from cities like Ljubljana, Milan, Vienna, and Budapest, Istria recreates an exotic destination within the borders of Croatia. More cosmopolitan than other Croatian regions, Istria is a region loved by sun worshippers and water sports enthusiasts. Even though the beaches in Istria are not among the most beautiful beaches in the world, they have their own distinct rocky and raw charm. Istria's coast is fringed by pebbly beaches, pine forests, olive groves, and gorgeous historical towns.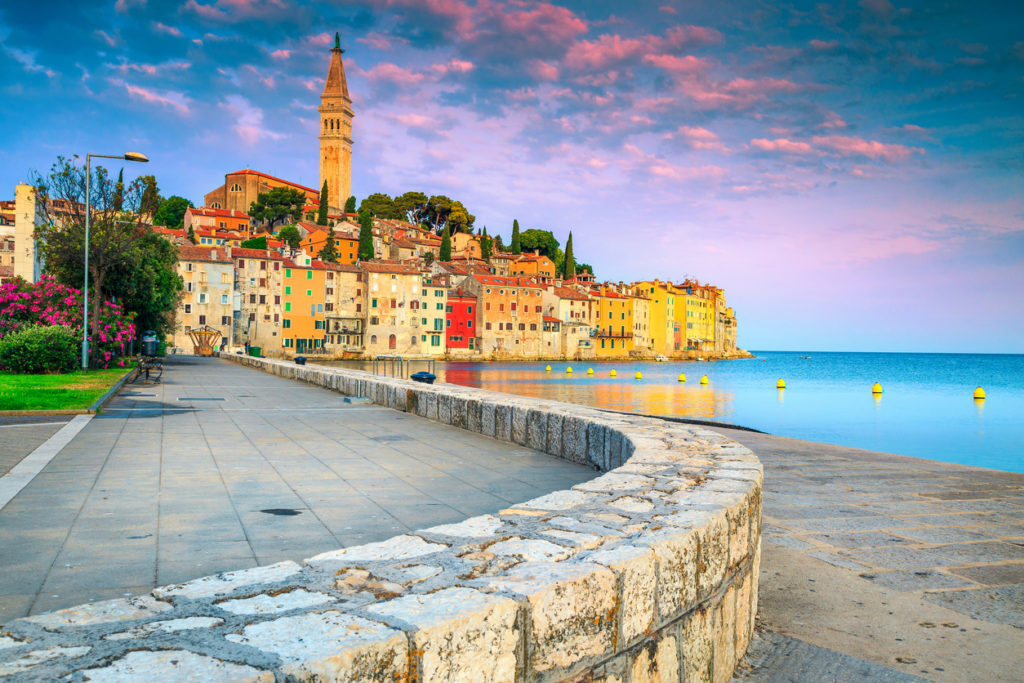 If you're searching for the best beaches in Istria, head to Brsec and Ravni that await on the east coast or the Premantura in the south and Delfin beach in Porec. Most visited summer resorts in Istria are Zelena Laguna in Porec and Lone Bay in Rovinj.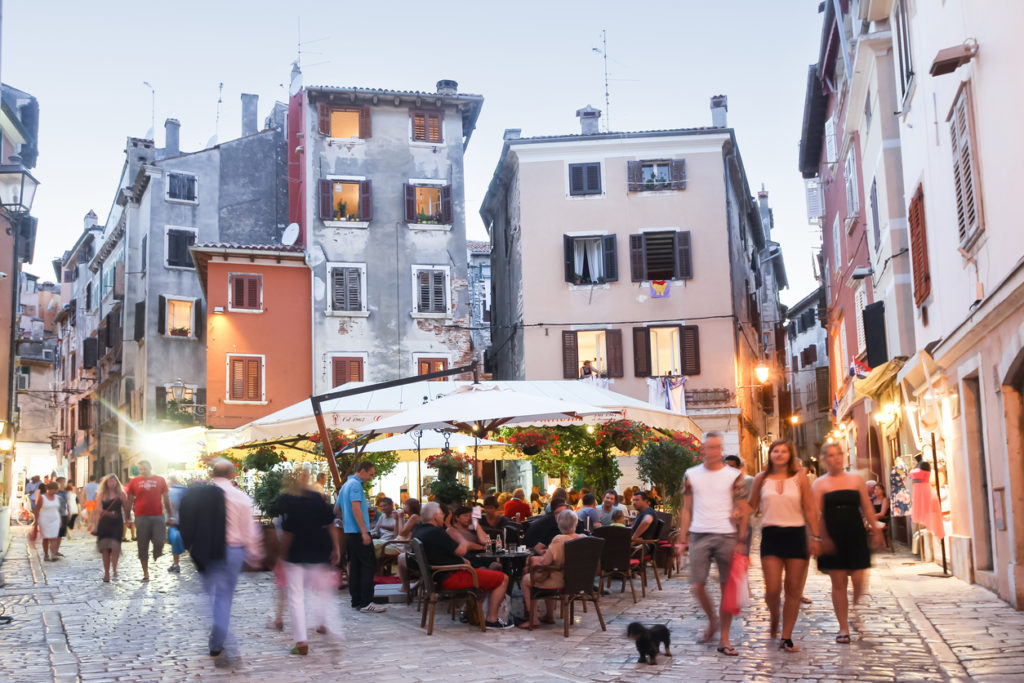 Porec is by far the most beloved tourist destination in Istria, mainly due to its fabulous Venetian architecture and vast selection of bars and restaurants that delight with traditional food and a lively nightlife atmosphere. The pretty town of Rovinj also makes it on the list with the most beautiful towns in Istria, enchanting visitors with its cobbled streets and colorful houses, endless sea views, and romantic views.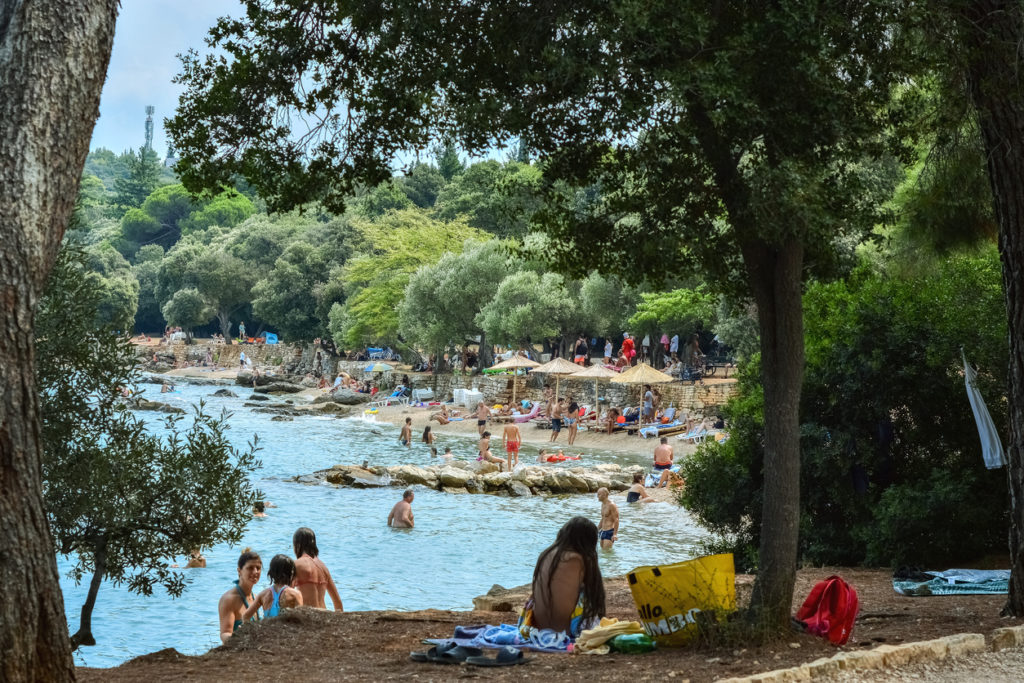 History and medieval towns
Rich in history and home to numerous UNESCO World Heritage sites, Istria inspires history aficionados and tells interesting tales from the past. While Pula is the most industrial and biggest city in Istria, it's also one of the most visited destinations in the country. Founded 3,000 years ago, this impressive town has something for everyone.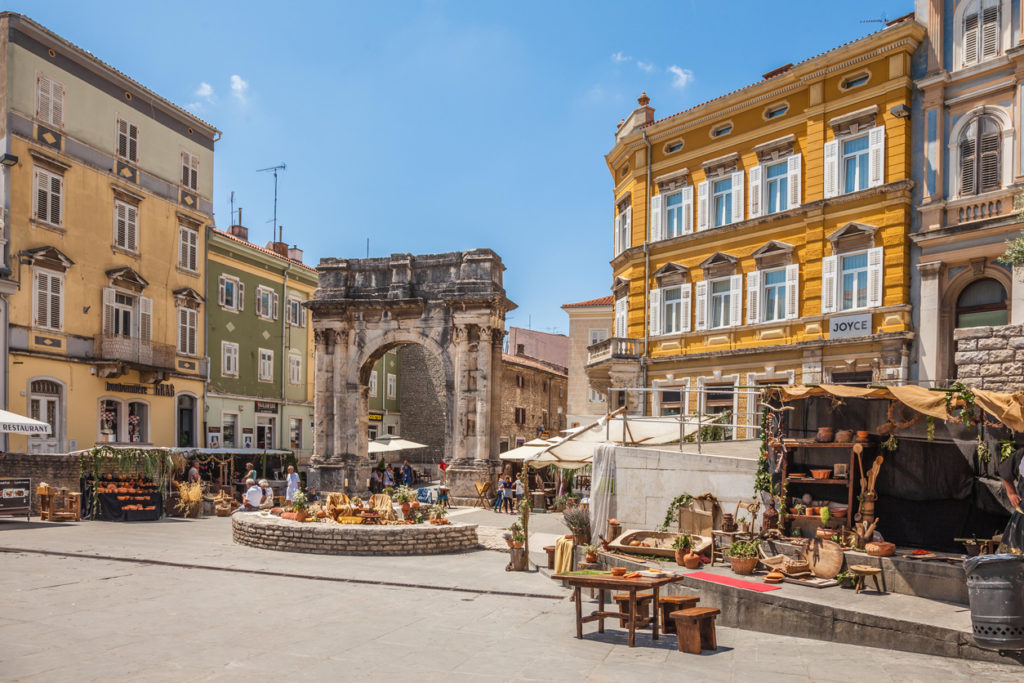 Home to an impressively-well persevered Roman amphitheater, Pula impresses history buffs with Roman ruins, such as the Roman Coliseum and Theater and the Triumphal Arch of Sergi, but also with beautiful examples of Venetian architecture illustrated through splendid palaces. Moreover, Pula boasts some of the best beaches in Croatia adorned with colorful reefs and magnificent diving spots.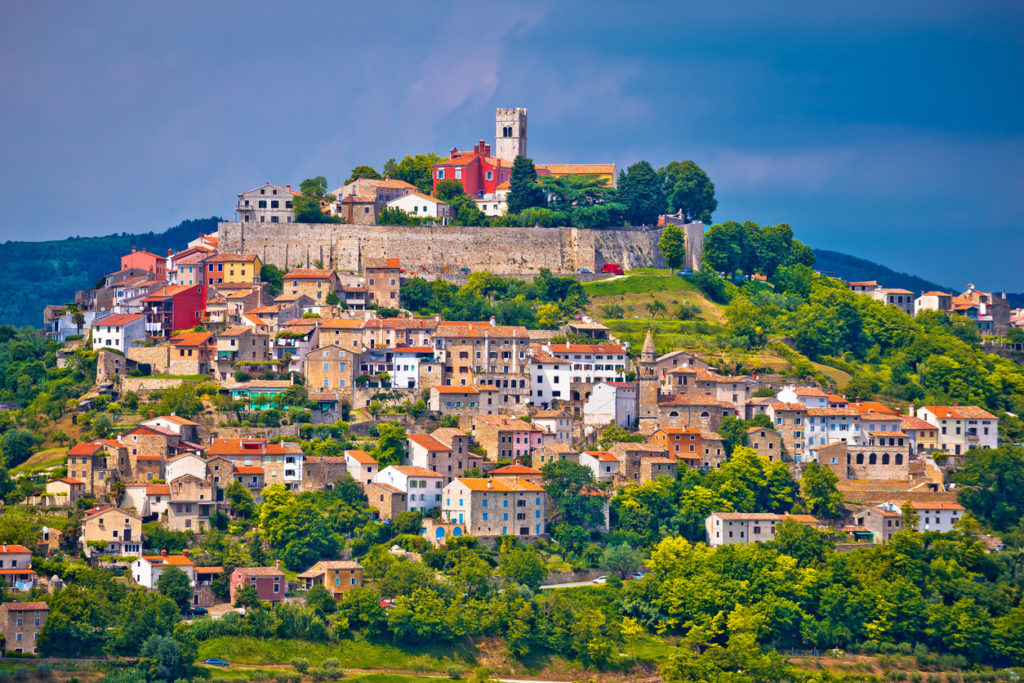 The medieval town of Motovun is perched atop a hill and invites travelers to climb 1052 steps for a chance to walk along its beautiful, medieval walls. Small and cozy, home to only 500 inhabitants, Motovun captures Istria's countryside beauty and offers superb views of forests and vineyards.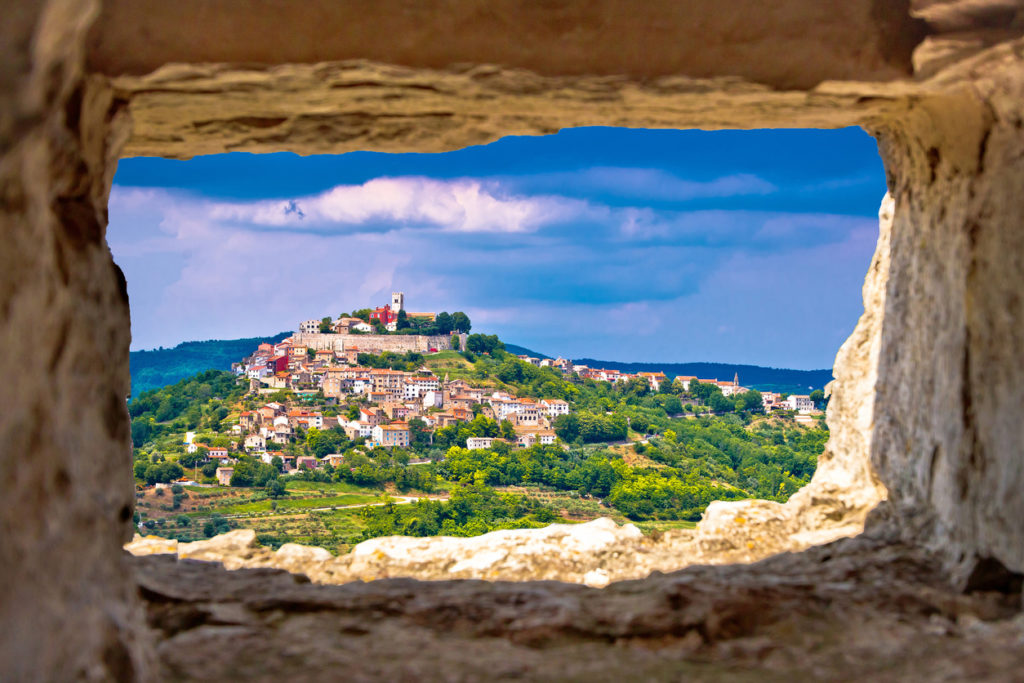 Vrsar, also known as the town of Casanova, who visited it in the 18th century, is a pretty little village that charms visitors with historical streets, traditional beauty, and hiking trails. If you happen to visit in the summer, you'll have the chance to attend the famous Casanovafest dedicated to love and erotica.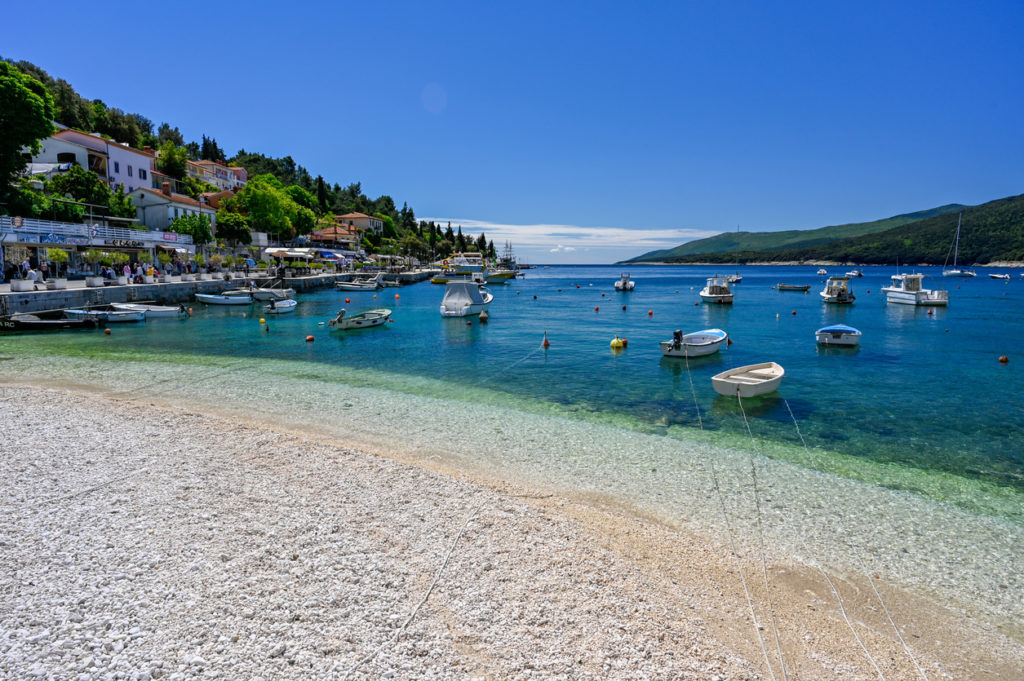 Nature and activities
Dotted with mountains, forests, hills, meadows, caves, and the magnificent Adriatic Sea, Istria is a playground for hikers, mountain bikers, and water sports fans. Rabac is one of the best places in Istria to try snorkeling, swimming, and diving, while Brijuni Islands national park is home to 14 small islands and makes for an excellent day trip destination by boat. One of the seven national parks in Croatia, Brijuni is home to the ruins of an ancient Roman villa, an archaeological museum, and beautiful views.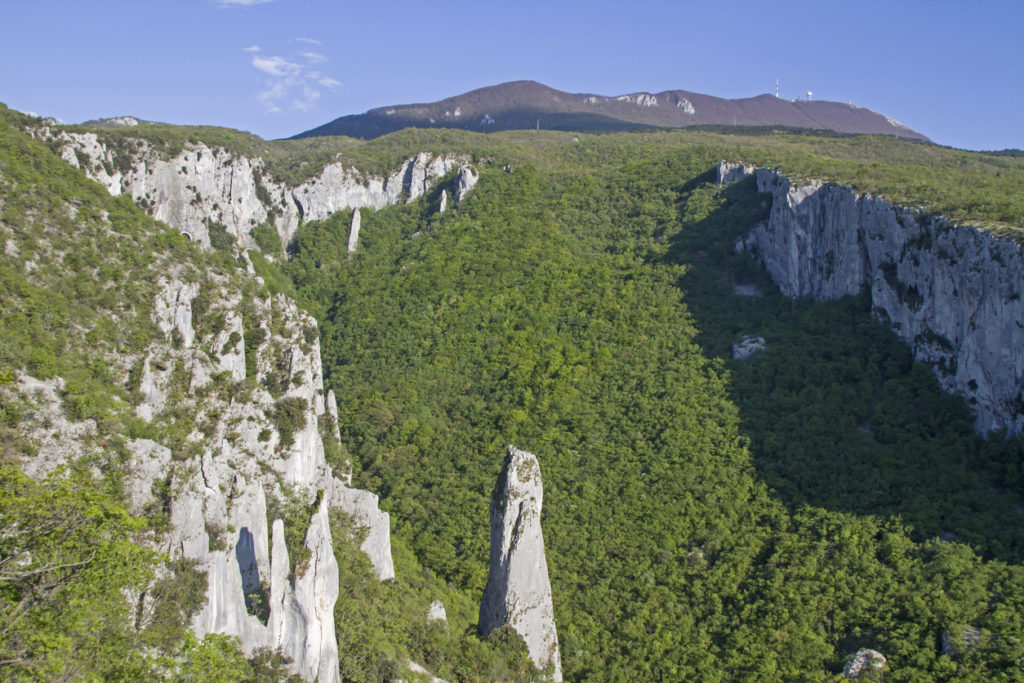 Hikers will have plenty of fun on one of the hiking trails that adorn the Ucka Mountains. The Plas trail takes adventurers through a superb forest, taking you to the top in about two hours. Vela Draga route rewards hikers with superb views of the Vela Draga canyon while Korita trail takes you from the village of Brgudac to Korita in about 45 minutes through thick forests and along beautiful views. The bravest of you should also check out the paragliding, tandem flying, sky diving, and hang gliding offers, most of the location being located in the area of the Ucka Mountains, Cicarija, and Buzet. Rock climbing and caving are also great options for the fans of the outdoors, as are rope jumping and zip-lining.
If you prefer activities that involve more relaxation and less adrenaline, you can book wine and olive oil tasting tours or truffle hunting experiences. Istria is the largest producer of olive oil in the country, so don't miss your chance to pair an olive oil tasting with food for a delicious culinary experience.
Visit Chiavalon in Vodnjan, Ipsa near Motovun, and Agrolaguna in Porec and discover the magic behind the health benefits of Istrian extra virgin olive oil. Istria prides itself with being home to the largest white truffle in the world, so truffle hunting will definitely be an entertaining and fun adventure. Most of the truffles embellish the forests around Motovun, but if you want to make sure you'll get to see the most impressive of them all, visit the village of Livade between late September and early November. The village hosts a festival dedicated to truffles and organizes truffle hunting tours.