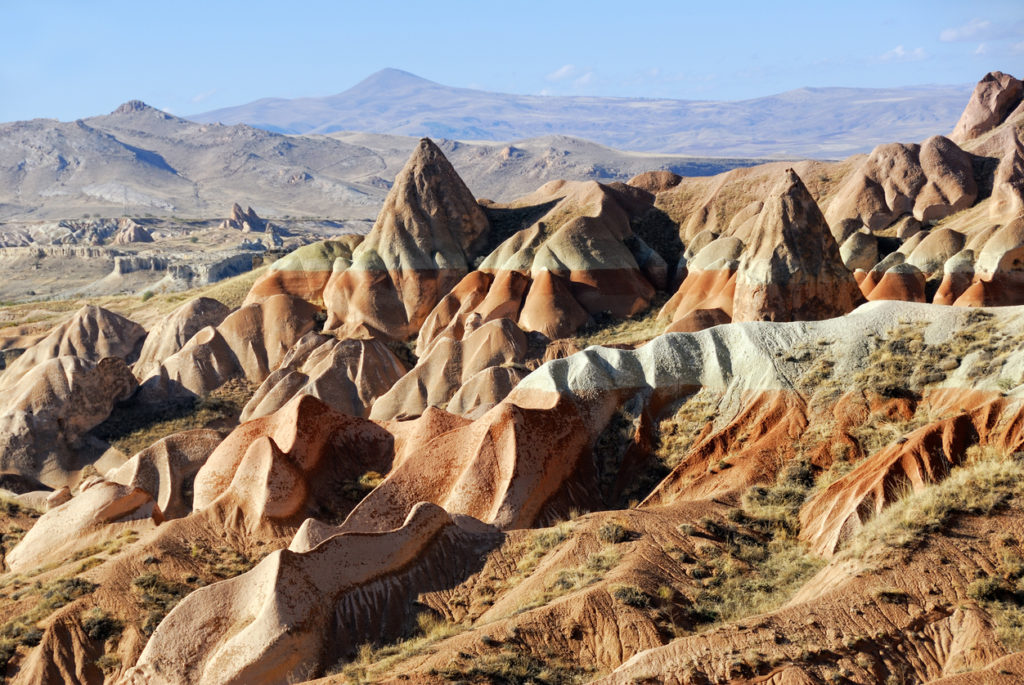 A moon-like realm adorned with fairy chimneys, ancient caves, and houses carved into stone, Cappadocia exudes an otherworldly beauty. The wonders of Cappadocia attract curious travelers from all over the world eager to discover a land like no other, a universe that combines nature's raw splendor with human ingenuity and perseverance.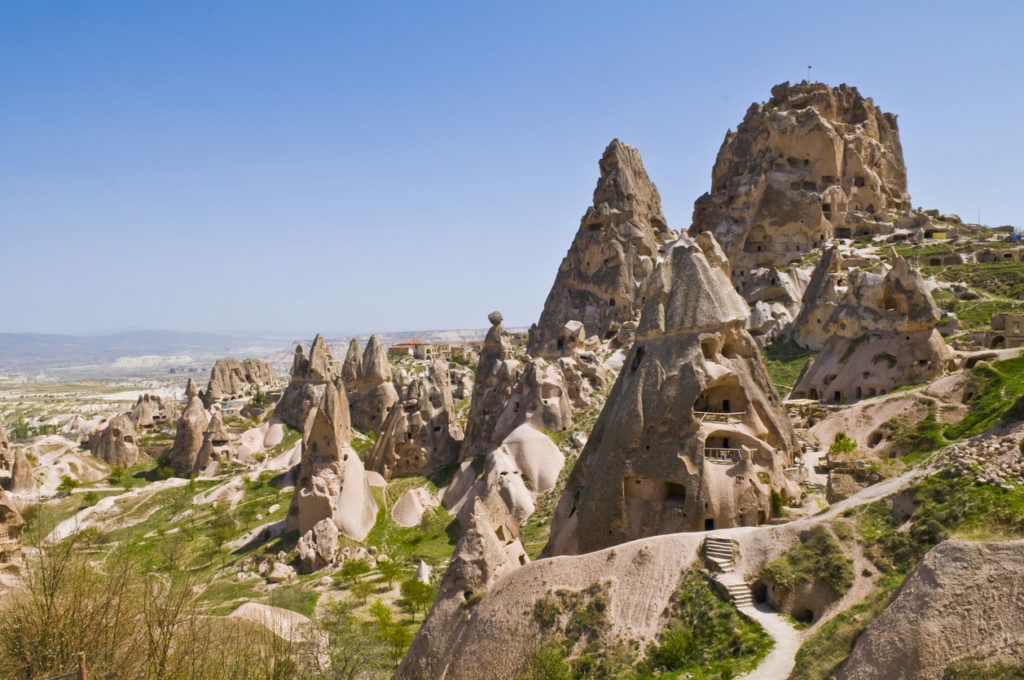 The barren Anatolian plains that have created the breathtaking region of Cappadocia welcome visitors with cave hotels, grottos old as time, and hidden monasteries that have been guarding the secrets of ancient civilizations for centuries. It's difficult to capture Cappadocia's ethereal beauty into words! You just need to add it to your bucket list and go and see it for yourself.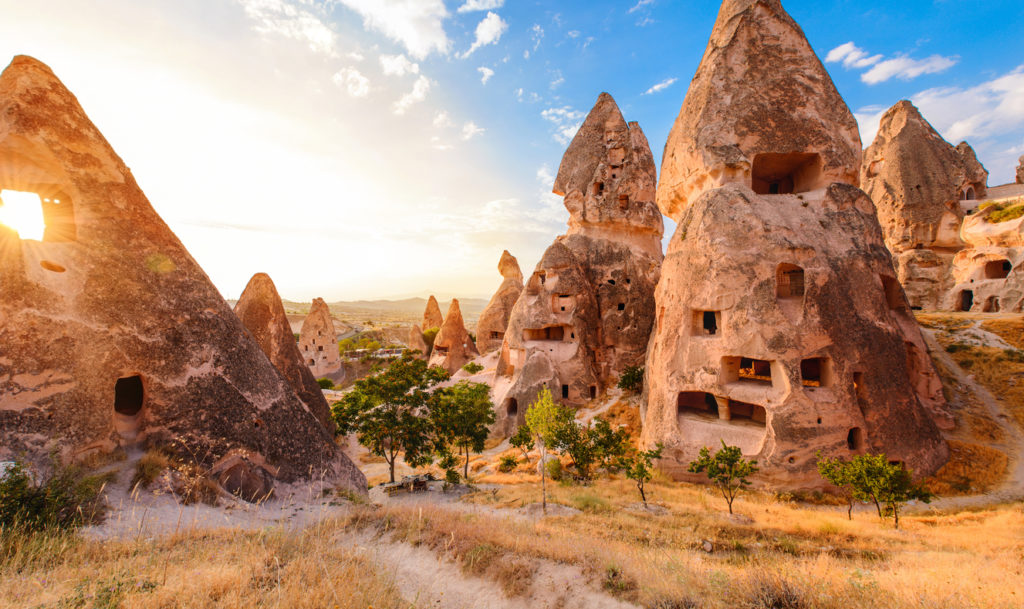 Know before you go
Cappadocia is a vast region in Turkey that includes several towns and cities. From the iconic hot air balloons that fly over the breathtaking rock formations of Göreme to the shy towns of Uchisar and Urgup, Cappadocia deserves at least four of five days of your time. The region is situated in Central Anatolia and includes the provinces of Nevsehir, Kayseri, Aksaray, and Nigde.
Although any time is a good time to visit Cappadocia, the best time to visit this wonderful region is spring and autumn. Summers are hot in Cappadocia, the tourist crowds are bigger, and the prices are higher. If you want to admire Cappadocia's beauty under snow and make sure you encounter the lowest number of tourists, visit in December. The easiest and fastest way to get to Cappadocia is from Nevşehir Kapadokya Airport (NAV) and Kayseri Erkilet International Airport (ASR) that can easily be reached by plane from Istanbul.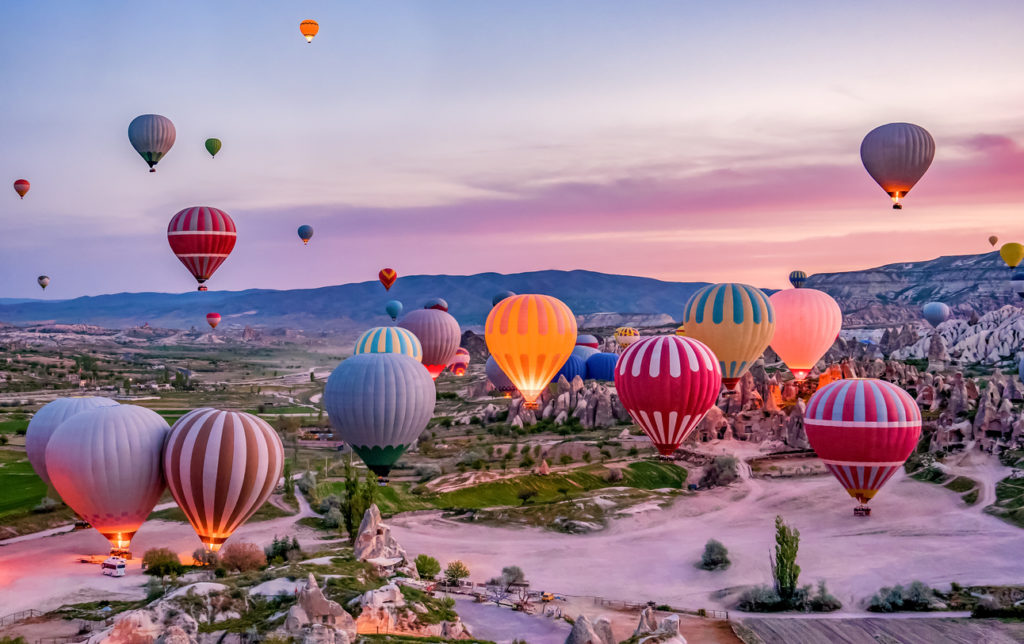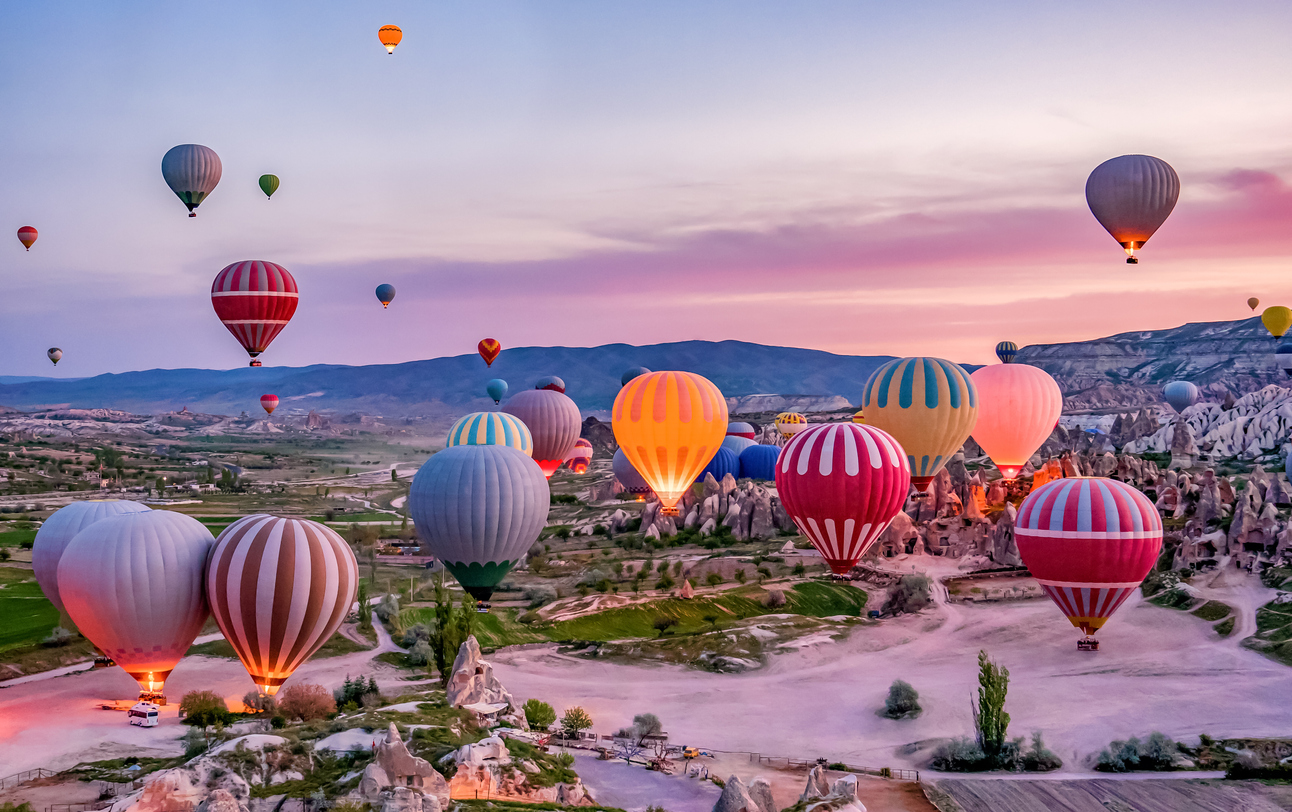 Hop in a hot air balloon
Most travelers who visit Cappadocia don't miss their chance to enjoy a hot air balloon ride. This is actually the main reason why many people are in love with this outstanding region. The pastel-colored and orange and red hot air balloons fill the skies of Cappadocia every morning, most of them departing from Göreme, but you'll find plenty of other tour companies ready to enchant you with their hot air balloon rides. Some of them add breakfast and champagne to the experience and organize a pick up from the hotel where you're staying – usually around 5 am! The aerial views are absolutely breathtaking and incredibly smooth for a lovely experience even for those who are afraid of heights.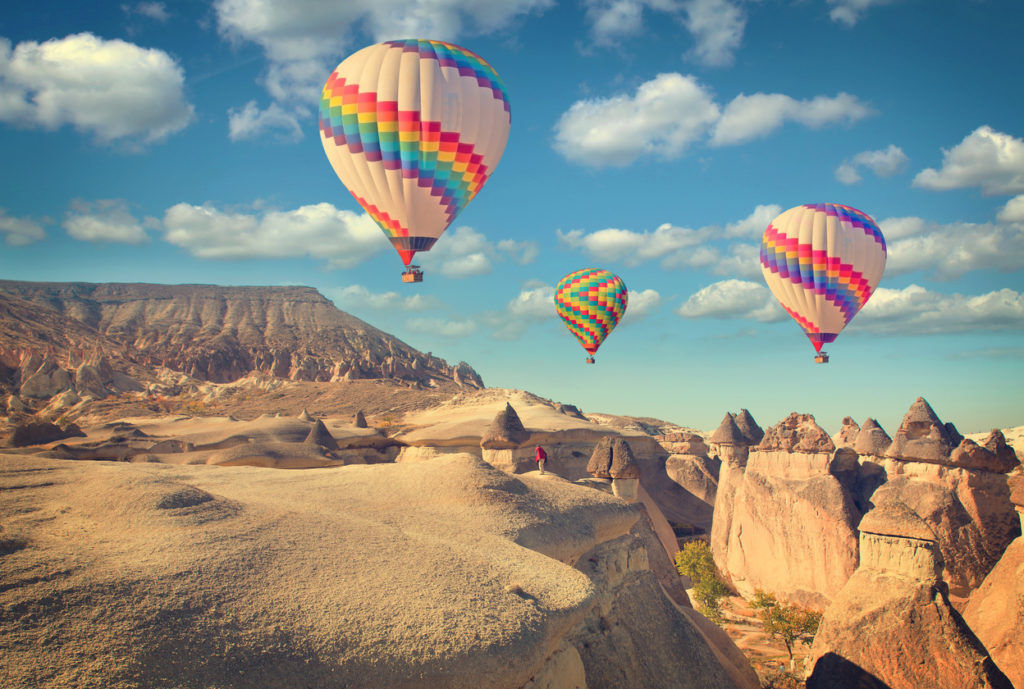 Admire the hot air balloons
If your fear of heights is paralyzing and you can't see yourself up in a balloon or the ride is too expensive for you, you can simply admire the hot air balloon spectacle from the land. The playful balloons dressed in all the colors of the rainbow enliven the sky of Cappadocia every morning, creating a beautiful painting worthy of a thousand pictures. Just go out on the balcony or the rooftop of your hotel in Göreme and you'll discover a breathtaking scenery. Add to this the pink and oranges hues of the perfect sunrise and your Instagram page will be on fire. And even if you haven't booked your room at one of the hotels in Göreme, most of them will allow you to go to their rooftop if you buy a tea or a Turkish treat.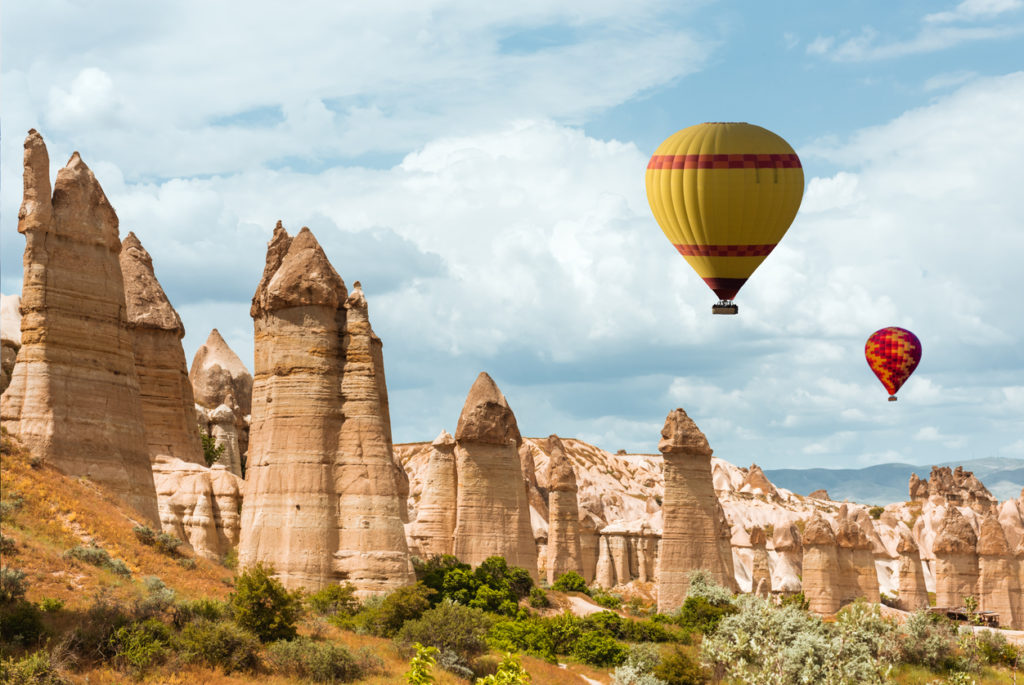 Visit Göreme and the fairy chimneys
While taking to the skies in a hot air balloon is one of the most popular attractions in Cappadocia, the land is the place where you'll get to see all the wonders of Cappadocia. Since the region is quite vast, the best choice would be to hire a car or book a tour that will take you to the most important things to see in Cappadocia. Göreme captures Cappadocia's surreal beauty and invites you to discover the real feel of the region, while its open-air museum familiarizes visitors with the way people used to live in the caves. The city is adorned with houses carved into rocks, churches embellished with beautiful frescoes and breathtaking views of valleys flooded with fairy chimneys. These impressive geological creations are the result of volcano eruptions dressed in layers of tuff and basalt. Over time, the layers eroded and turned into spectacular mushrooms-like stone creatures that travelers know today as "fairy chimneys". UNESCO World Heritage Sites, the Göreme National Park and the Rock Sites of Cappadocia are indeed two of the wonders of our planet.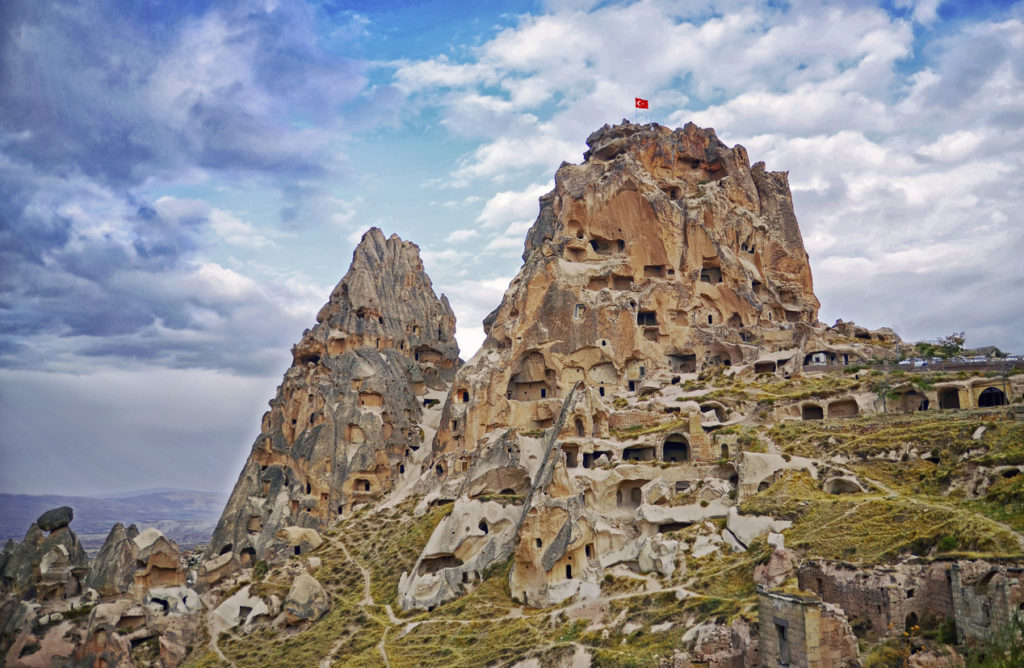 Walk inside the Uchisar castle
Include a trip to the Uchisar castle, a magnificent presence that it's less a castle and more a volcanic rock carved, perforated, and shaped by the talented hands of Mother Nature. One of the best attractions in Cappadocia, this rock castle is embellished with a labyrinthine network of tunnels, rooms, and annexes, and reaches an altitude of 4,000 m, being the highest peak in Cappadocia. Visit the castle and you'll be rewarded with fabulous views over the land of fairy chimneys.
Enjoyed reading this then why not try this article too: https://www.purevacations.com/adventures-north-pole/