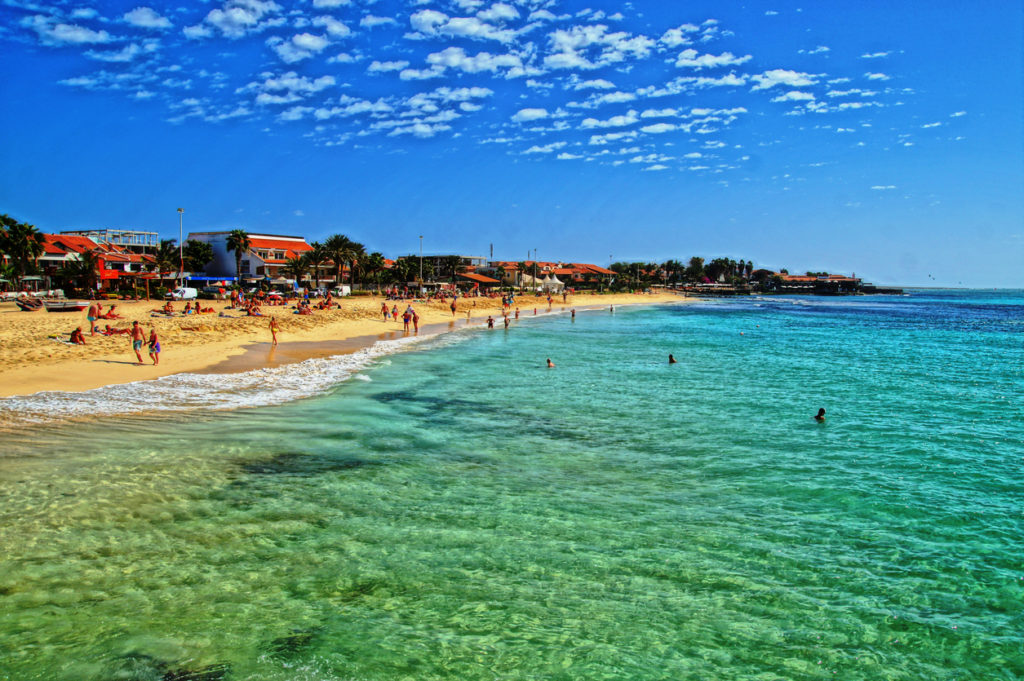 Cape Verde is a jewel in the Atlantic Ocean. An archipelago that incorporates nine inhabited volcanic islands, all blessed with superb beaches and yearlong sunshine, Cape Verde is undoubtedly a beautiful holiday destination. And the great part is that it hasn't yet been discovered and trampled over by mass tourism. Situated 500 km off the coast of West Africa, the archipelago surprises first-time visitors with gorgeous beaches and superb Creole cuisine and rewards loyal travelers with new things to discover every time they return to its islands.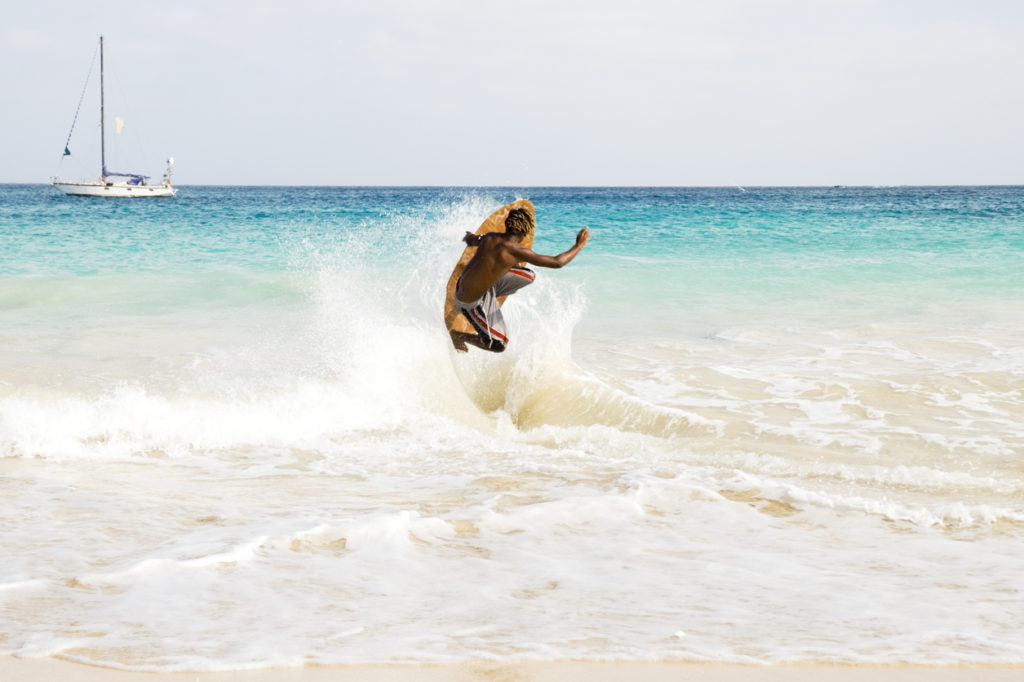 Each of its nine islands has its own charm and attractions. Sal and Boa Vista are the epitome of exotic islands. Flat, arid, and windswept, they draw in tourists with their fantastic beaches dressed in white, powdery sand, and turquoise water. Both islands are ideal destinations for windsurfing, but if you want to make sure you'll have the best waves, head to Ponta Preta beach on Sal. The beach is always windsurfing-ready, especially since it also houses a windsurfing championship circuit.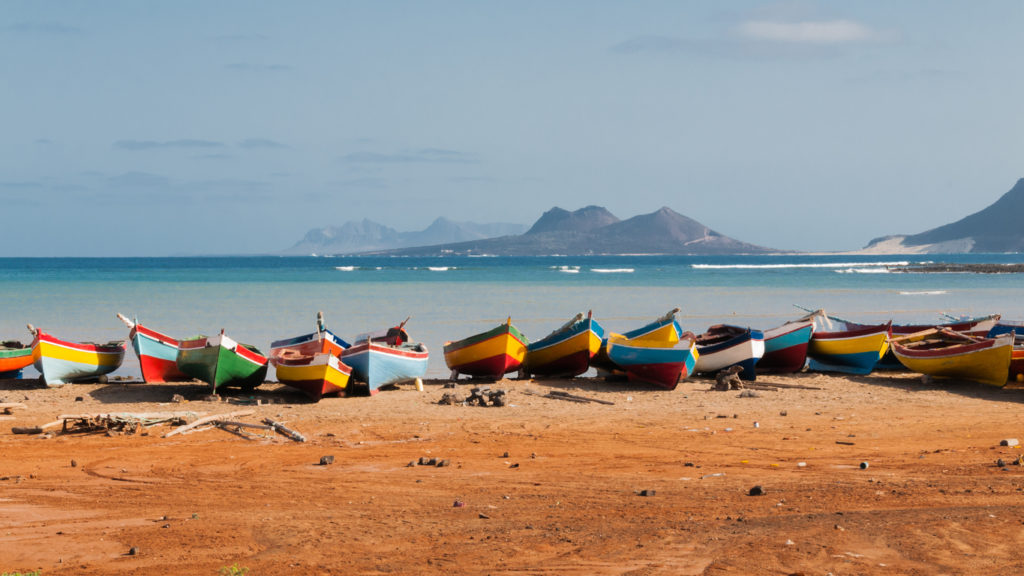 Swim with the sharks in Sal
Sal is the tourist hub of Cape Verde, so you can expect to find modern facilities, as well as all the sun, sand, and sea you could wish for. Tourists can keep busy with a variety of outdoor activities, including swimming, sailing, and horseback riding. Some tourist operators organize exciting dune buggy rides, while others invite visitors to explore the Shark Bay where you can swim with…sharks (harmless lemon sharks but still sharks!). Since Sal takes its name from its historic salt production, it's only natural for many travelers to want to discover one of its most famous attractions: Pedra de Lume. The destination is home to numerous shimmering salt lakes nestled inside the crater of an extinct volcano. Yes, you can float in them!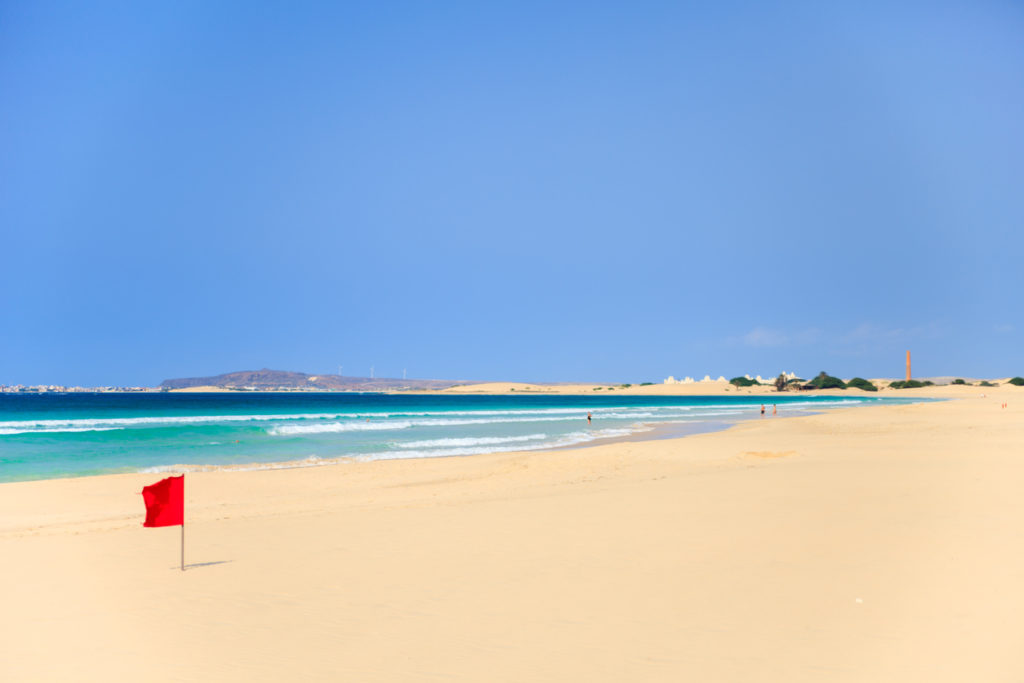 Be lazy on a beach in Boa Vista
Boa Vista, on the other hand, attracts visitors with its abundance of stunning beaches that promise generous sunshine, crystalline waters, and healing silence. Praia de Chaves is known as a prime windsurfing spot, but it's also an excellent destination to relax away from it all. If you're looking for long, romantic walks, head to Praia de Santa and its flawless golden sand. However, if you're in a hurry and have a couple of hours for sun-worshipping and sipping a cocktail, Praia de Cabral located right by Sal Rei, Boa Vista's capital, is exactly what you need. For a memorable experience, book a tour of the Viana Desert, an extension of the Sahara, and visit the city of Rabil to buy exquisite ceramic goods. If you're visiting from July to September, try not to miss a trip to Ervatão Beach, the third most important loggerhead turtle nesting site in the world.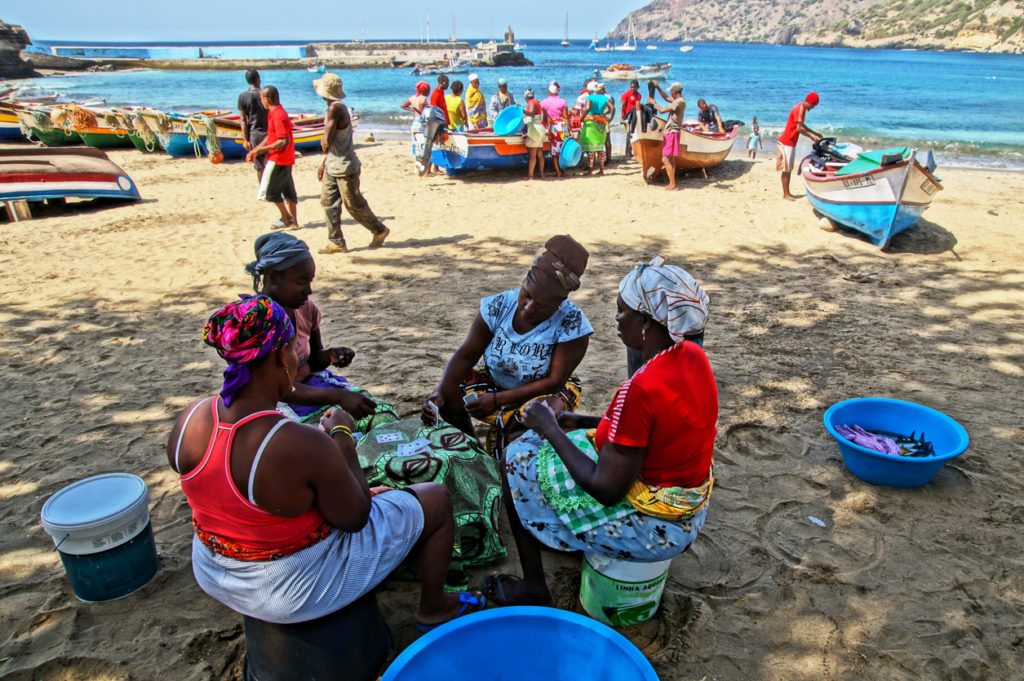 Travel back in time in Santiago
Fancy visiting the largest island in Cape Verde? Head to Santiago, the first island colonized by the Portuguese, but also the island that treasures the most its African culture. Start your tour in Praia, the island's capital, where you'll find a wide variety of restaurants and lodging, as well as numerous shops and clubs with live music. Don't leave without trying traditional Cape Verdean food, especially cachupa (the national dish), and dance to the traditional rhythms of morna and funaná. Visit the beautiful Serra Malagueta Natural Park if you're up for some hiking or stroll the streets of Cidade Velha for a chance to admire a 15th-century Portuguese settlement and lovely views of the islands. A UNESCO-listed city, Cidade Velha was the first European settlement in the tropics and has many interesting tales to tell.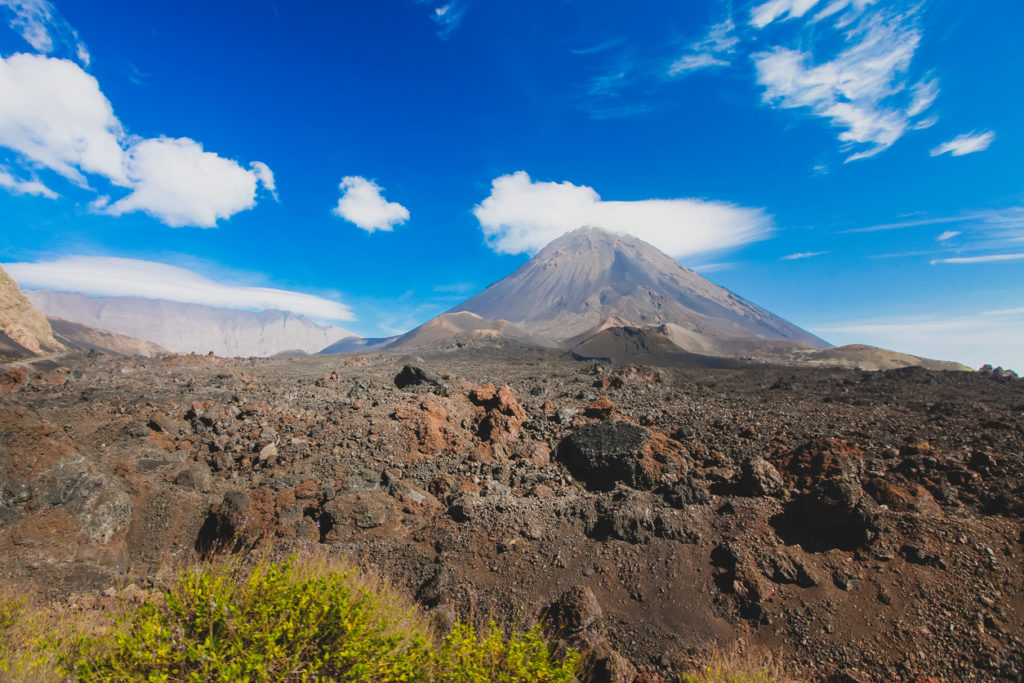 Hike on an active volcano in Fogo
Fogo is the archipelago's most intriguing island. Dominated by the presence of an active volcano situated right in the island's heart, Fogo enjoys fertile lands that grow the wine and coffee Cape Verde is famous for. However, Pico do Fogo, the island's guardian and the biggest threat, is not easy to hike, even if you are an experienced hiker. If you're daring enough to try and conquer the peak, we advise hiring a local guide. Once the peak has been reached and your conquest achieve, you can stop by at little villages along the way back to taste local coffee and get a feeling of the way locals live. Don't leave the island without trying some of its culinary delicacies, like pastel de milho (cake made of syrup) or bissap (hibiscus flower juice).