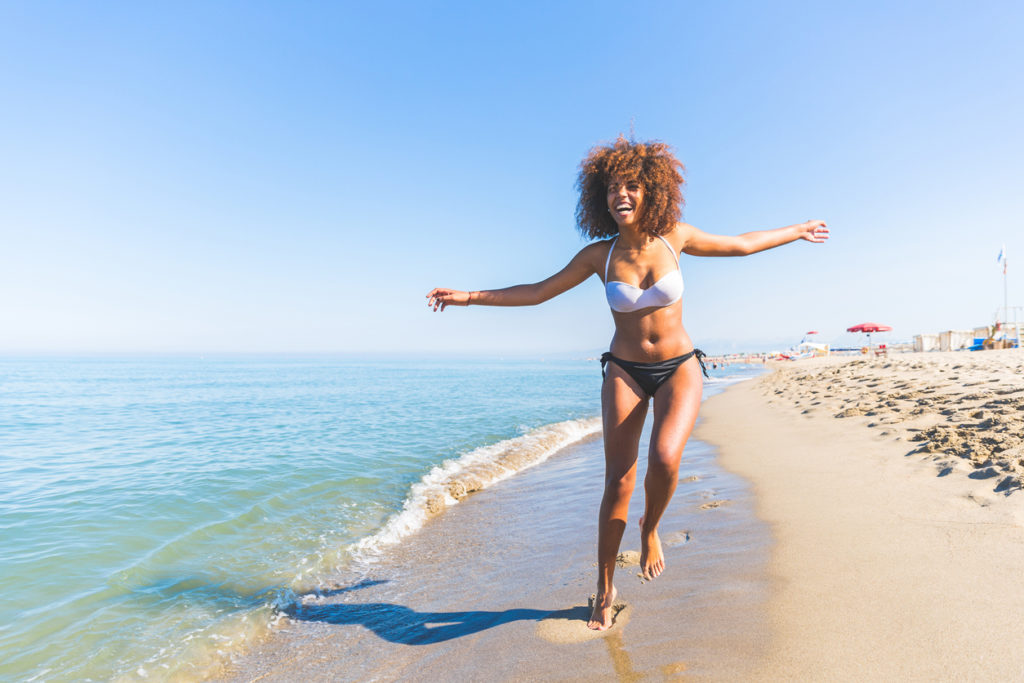 It's never too early to plan your beach vacation, especially if you want to have plenty of time for research and take advantage of great deals. Whether you're planning for family beach holidays in Europe, romantic beach getaways or adventures in the most remote corners of the world, our planet has the perfect location for you, a corner of paradise designed by nature for relaxing and fun vacations. Check out our recommendations for your beach vacations in 2021 and choose the one that best suits your preferences and, of course, budget.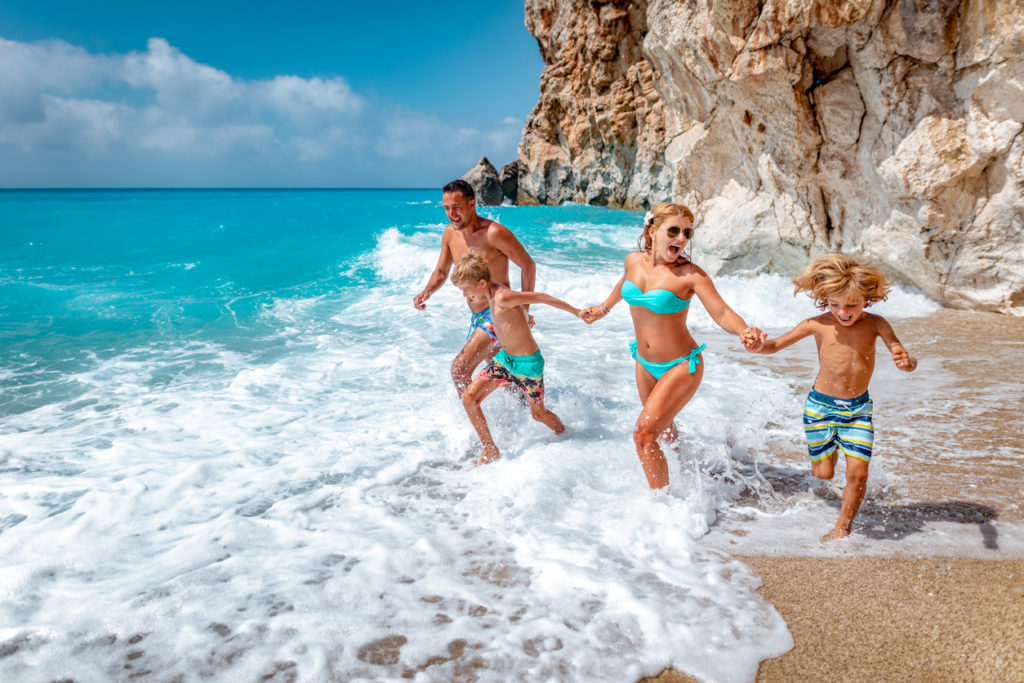 Family beach vacations in 2021
If you're planning for a family beach vacation, make sure you choose a destination with plenty of amenities meant to keep everyone entertained. Europe delights visitors with numerous family-friendly resorts and Blue Flag beaches perfect for sunbathers of all ages.
Budva Riviera, Montenegro
Montenegro is one of the newest beach destinations in Europe despite its thousands of years old history. Blessed with a picturesque coastline and framed by dramatic mountains, "the pearl of the Adriatic" is a wonderful choice for a family beach vacation. The most popular destination for a summer vacation is undoubtedly the Budva Riviera with gems like the beaches of the luxurious Sveti Stefan, as well as Mogren beach, a Blue Flag ribbon of soft sand that delights families with modern amenities and wonderful views of the coast and the old town of Venetian Budva. Families with kids also flock to Przno beach, a cute little oasis of fun and relaxation.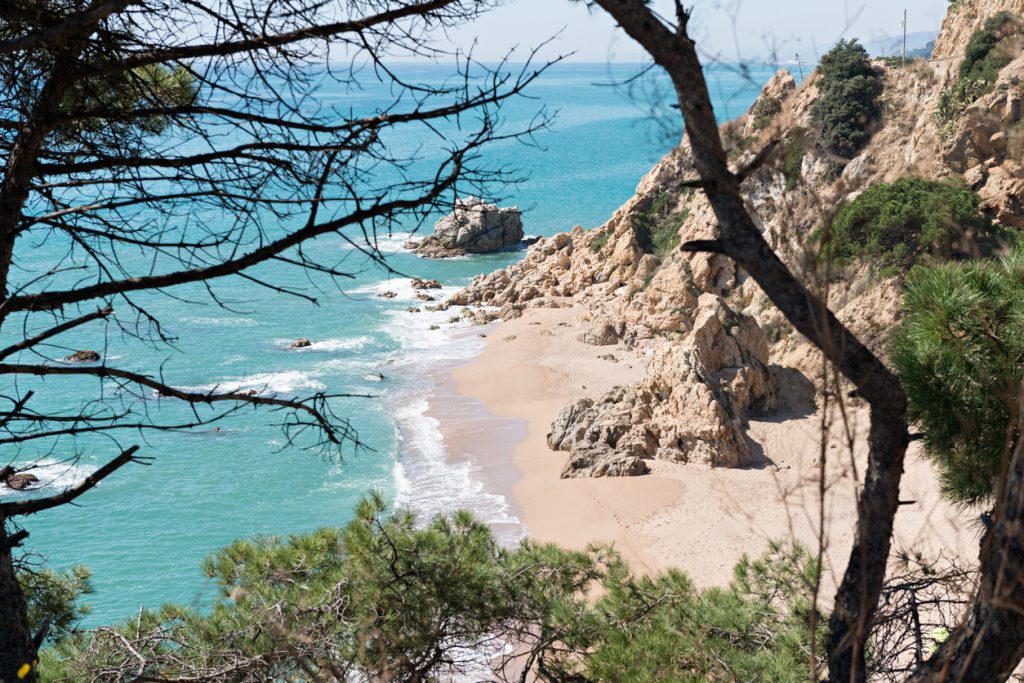 Costa Brava, Spain
Beautiful, affordable, and fun, Costa Brava is one of the most popular beach destinations in Europe. Adorned with numerous strips of soft sand and the clear waters of the Mediterranean Sea, and home to picturesque towns rich in attractions and history, Costa Brava is a magnet for families with kids who want to combine a relaxing beach vacation with fun outdoor activities. The coast is decorated with rugged cliffs and thick Mediterranean forests, ideal for hiking and horse riding, while the beaches are ideal for sunbathing and enjoying numerous water activities. Lloret de Mar is one of the most beloved summer resorts in Costa Brava, due to its lively ambiance, great all-inclusive resorts, and plethora of night clubs, while Tossa de Mar and Sant Pol de Mar offer a more relaxed and quieter atmosphere without compromising your comfort and access to everything you need for a fun family beach holiday.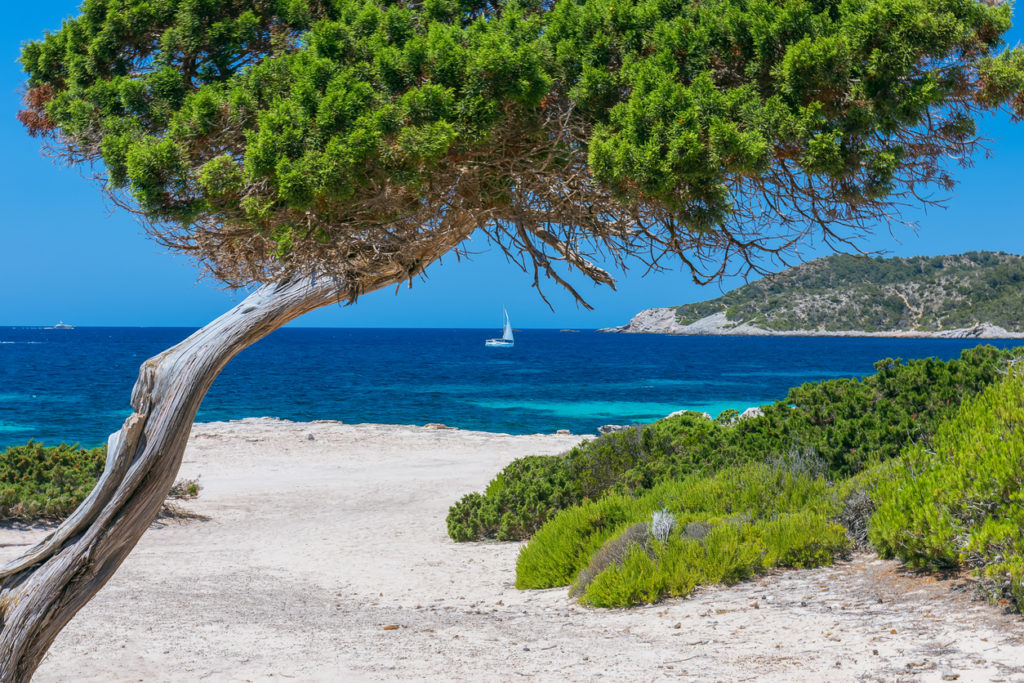 Ibiza, Spain
It might not be the obvious choice for a family vacation, but why not do something different this year and take your family to Ibiza for an exciting and fun family adventure. Home to some of the most beautiful beaches in Spain and wonderful resort hotels and villas, Ibiza combines fun beach days with interesting tours of old towns and entertaining summer events. Out of Ibiza's 80 beaches, Cala Llenya is one of the best beaches for families with kids. An infinite ribbon of soft sand with shallow waters, Cala Llenya creates the perfect ambiance for building sandcastles and enjoying fun water sports, like paddling and snorkeling. Moreover, Ibiza's water parks, like Aguamar Waterpark and Ocean Mania Waterpark, are going to keep your kids busy and active for an entire day, while you can relax sipping a cocktail.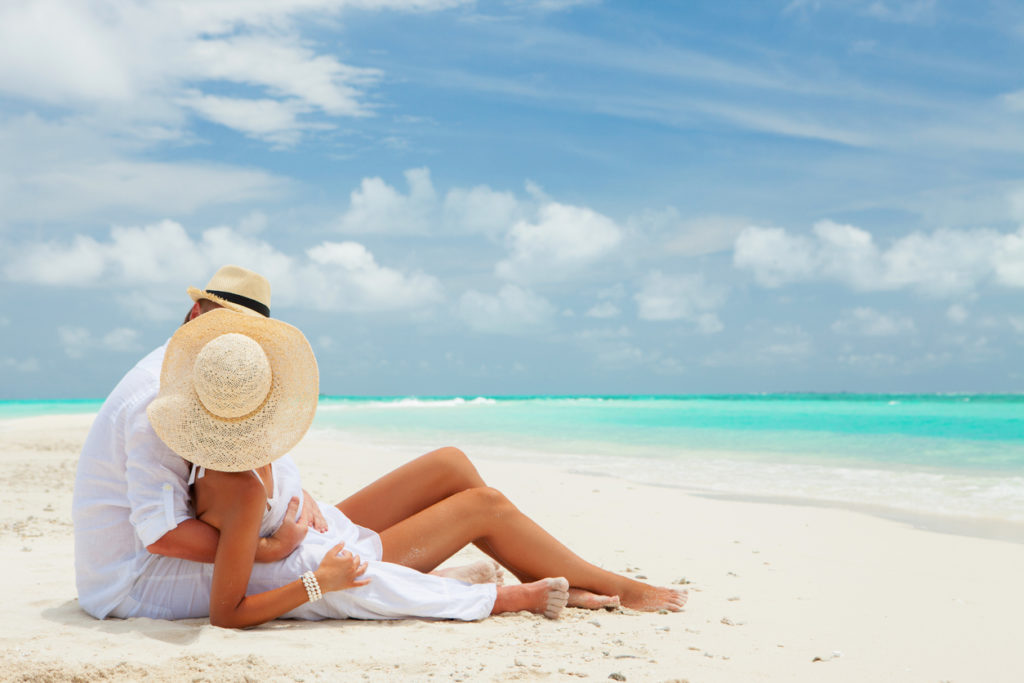 Romantic beach vacations in 2021
If romance is what you're looking for, head for the most exotic and remote beach destinations in the world. The farther away you can go, the better! Pick a destination you've never thought you'll ever visit, escape your comfort zone, and enjoy unforgettable moments on beaches that seem too beautiful to be true.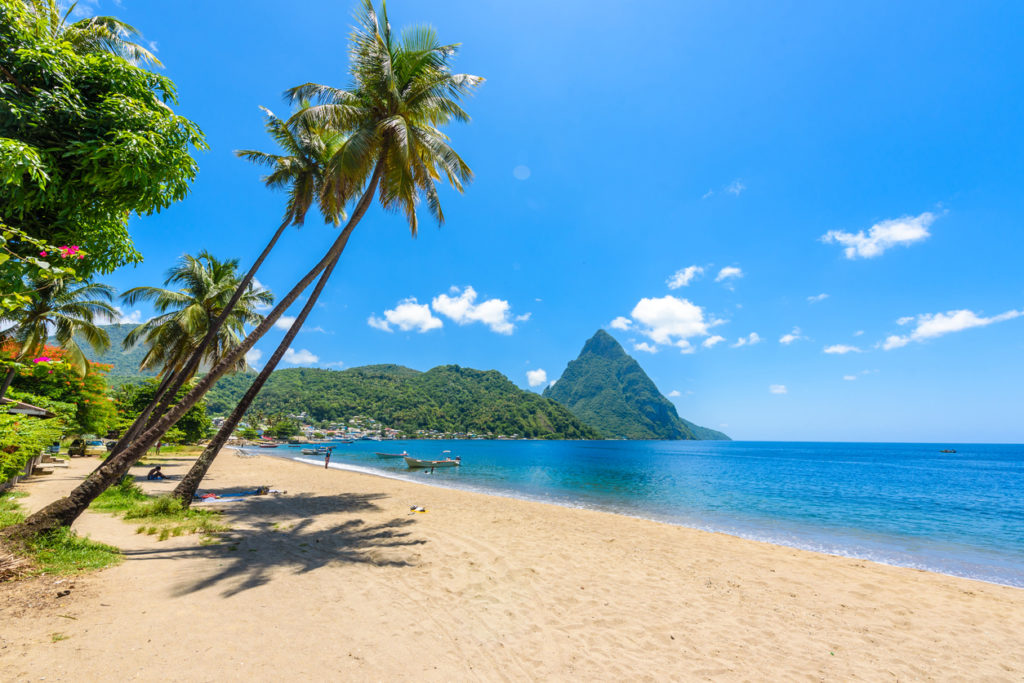 Saint Lucia
The majestic island of Saint Lucia has been designed for romance and love! A paradisiacal beach destination, Saint Lucia seems made out of amber and dreams of amour! Blessed with breathtaking views and the perfect landscape, ideal for a variety of outdoor adventures, and adorned with spectacular beaches, Saint Lucia is an exotic jewel in the Caribbean. The island boasts fairy tale beaches, like Sugar Beach and Reduit Beach, and fun destinations like Grande Anse, and delights visitors with lush rainforests and volcano hikes, world-class scuba diving and snorkeling, as well as luxurious resorts with fabulous views.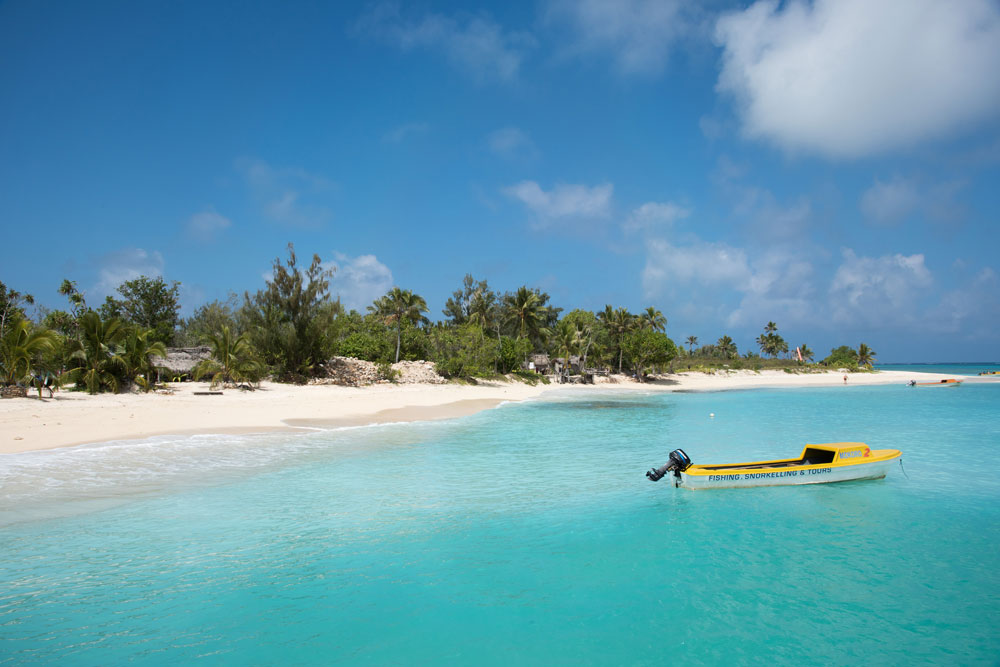 Vanuatu
Vanuatu is like nothing you've seen before! A remote exotic destination made out of 83 islands, this spectacular playground for all kinds of adventurers combines the beauty of exotic beaches dressed in white sand with fun adventures, like drives to bubbling and still active volcanoes, jungle hikes, and romantic boat trips. The islands of Tanna, Espiritu Santo, and Efaté are among the most visited destinations, with charming and authentic towns and cultural experiences. While Vanuatu doesn't have the same luxurious resorts you'll find in places like the Seychelles and Maldives, the remote beaches untouched by civilization and cultural incursions into the local's lives reward curious travelers with unforgettable memories.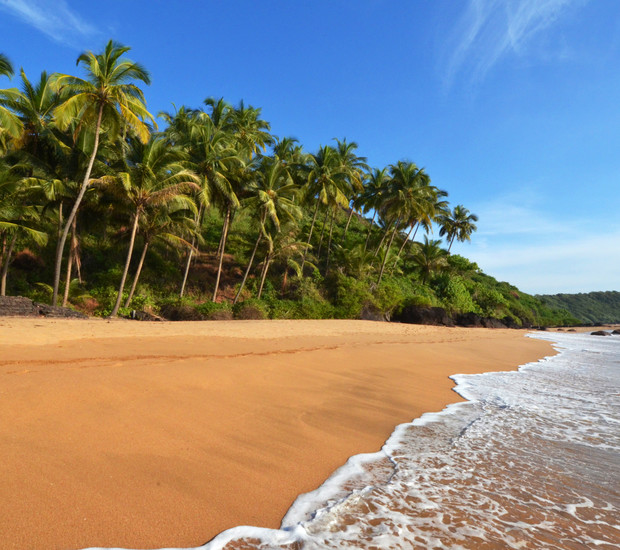 Goa
With luxury resorts and endless sandy beaches, Goa seems to have nothing in common with the colorful India we all know and love. Situated on the western coast of India, Goa invites travelers to discover an extravaganza of beaches and yoga retreats, as well as beautiful scenery and numerous leisure activities. A small state that was once a Portuguese colony, Goa might seem under the spell of Western influences but still holds firmly to its authentic charm and fascinating culture. It's peaceful and tranquil in Goa, an oasis of serenity ideal to escape the everyday life and embrace serenity and a different kind of way of doing things. Romance and remoteness await in South Goa, while North Goa invites party-goers to dance till dawn.