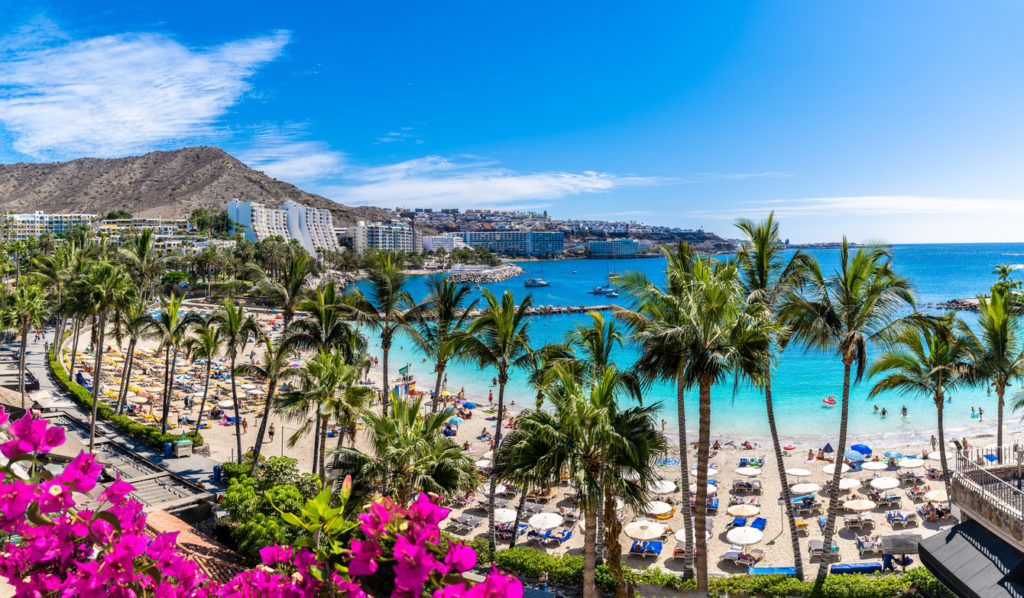 The island of Gran Canaria welcomes sun worshippers, hikers, surfers, and luxury lovers to discover its diversity of landscapes and abundance of attractions, so come and visit Gran Canaria. Part of the outstanding Canary Islands, Gran Canaria has a personality and charm of its own. A destination loved by the European holidaymakers searching for long sunny days and azure water, the island promises year-round sunshine, gorgeous beaches, top-notch waves for surfers, and legendary nightlife.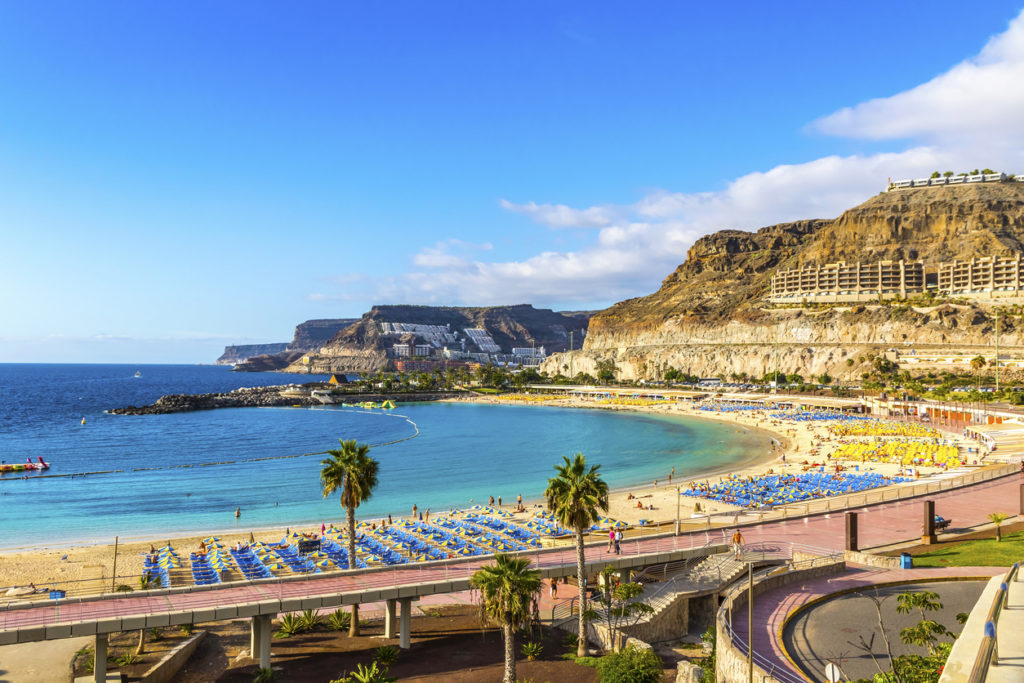 Pack your swimming suit
An island of contrasts, Gran Canaria delivers the beaches sunbathers would expect from an island of its caliber, but it also tempts hikers with phenomenal routes and breathtaking landscapes. If you're happy with just being lazy on a beach, there's no better place to start your summer adventure than Las Canteras Beach.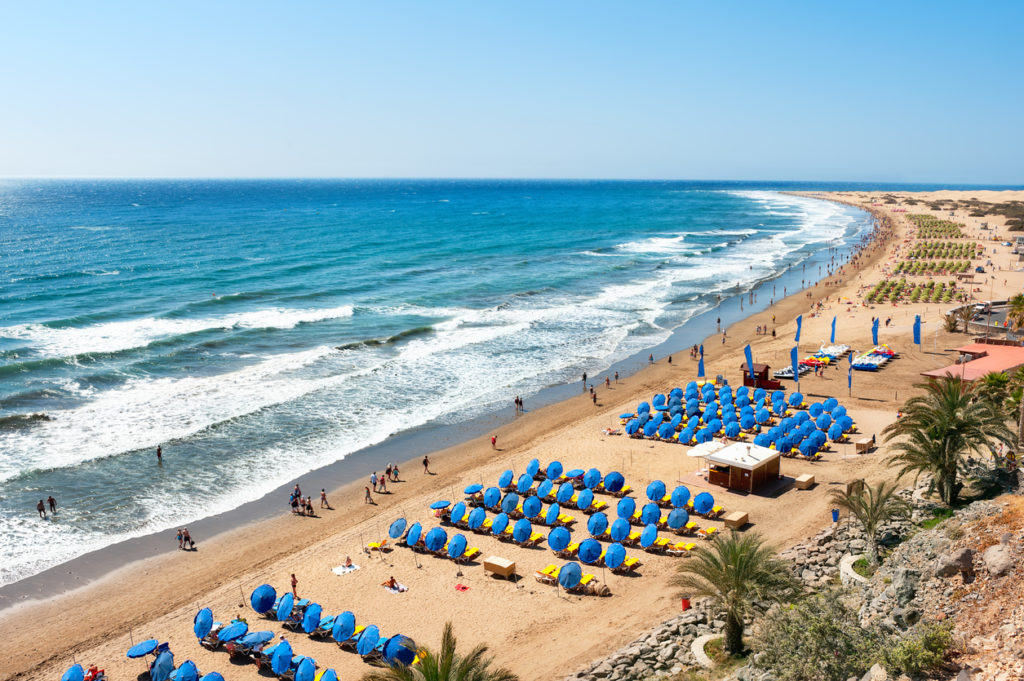 One of the most popular urban beaches in Gran Canaria, Las Canteras is a two-kilometer ribbon of sand caressed by warm and calm water. With a beachfront promenade adorned with cafes and restaurants, the beach provides everything you need for the perfect beach day.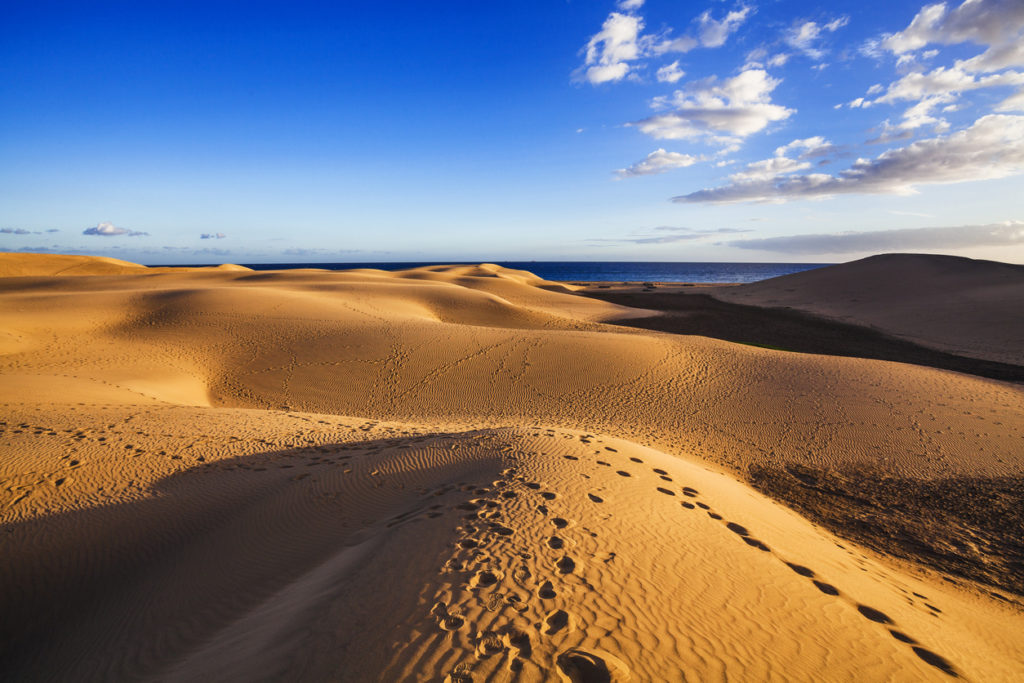 If your ambition is to enjoy the sun on the most beautiful beach in Gran Canaria, head straight to Maspalomas. Dressed in fine white sand and set in a background dominated by dunes beautifully sculpted by Mother Nature, Maspalomas is 5.5 km long. Even if you were to arrive here during the peak season, you would still have plenty of room to feel at ease and comfortable.
Don't forget your hiking boots
Not many hikers are known for adding Gran Canaria to their list, but maybe they should. Europeans have already discovered this secret, and some even say this is the best destination for ramblers on the continent. Gran Canaria has an extraordinary landscape with numerous routes for hiking and mountain biking, some of them still unexplored. An island with both deserts and mountains must have a few aces down its sleeve.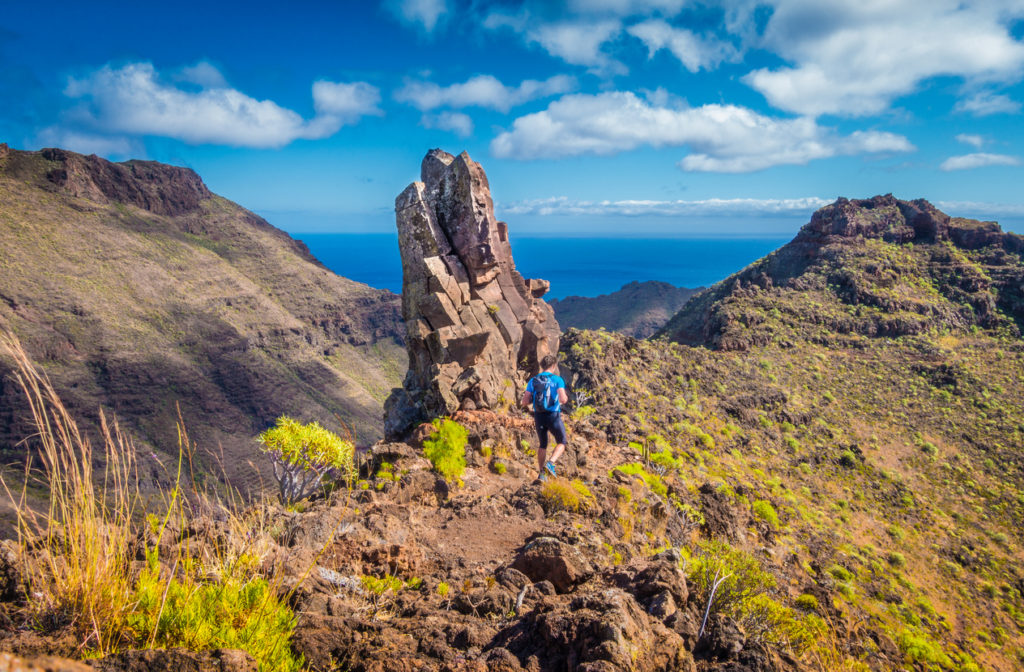 Hikers and outdoorsy folk will love the abundance of coastal paths and valleys that unveil lush forests, intriguing flora, and picturesque villages. It's enough to visit the magnificent Tamadaba Natural Park situated in the northwest part of the island, and you'll quickly understand what we're talking about.
Plan a trip to Charco Azul for a chance to admire a spectacular waterfall framed by rocks. And this is just the beginning! The Nublo Rural Park comes with various hiking routes that lead to the legendary Roque Nublo, Roque del Fraile, or La Rana. Ready for a challenge? Take to the top of the Pico de las Nieves.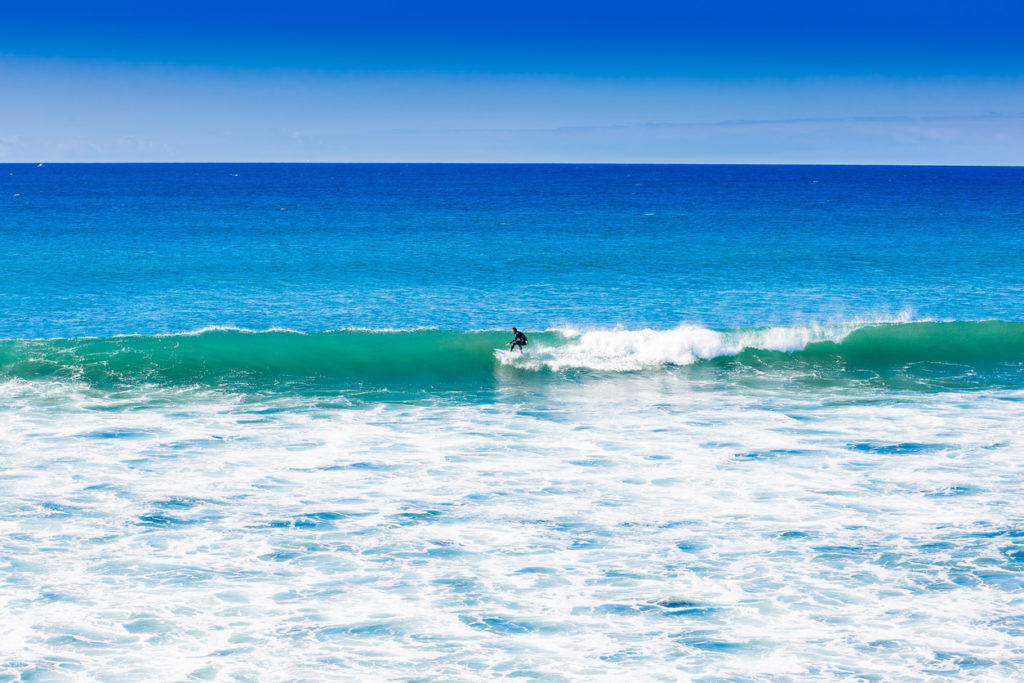 Surfers assemble!
The queen of the Canary Islands, Gran Canaria is very generous with surfers worldwide. The island is divided into two large surfing areas and has breaks for everyone regardless of their skill level.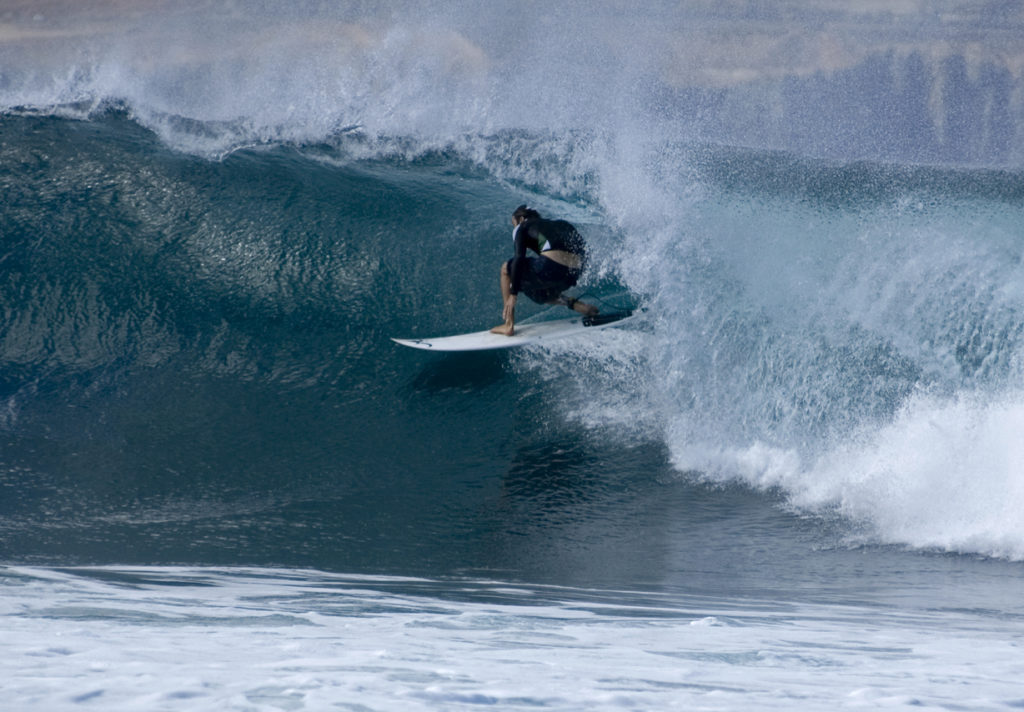 The most experienced surfers are invited to take on the northern coast near Las Palmas, the largest city in Gran Canaria. Legendary surfing spots await in the north with waves daring enough to reach up to 5 meters for the thrill and excitement of passionate surfers.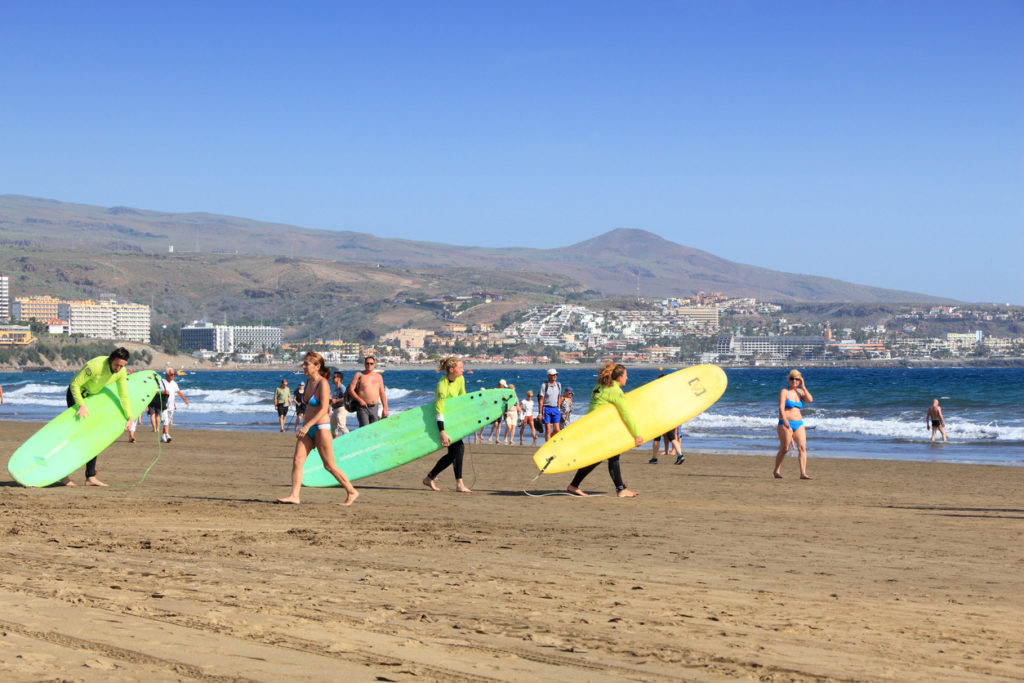 The south has gentler waves, designed especially for beginners who want to test the waters and their skills. Head to Playa del Ingles or Maspalomas for 2-meter waves and warm water. If you believe you need more tips on how to master the art of mastering the waves, you'll always find a surf school close by with instructors eager to teach you how to conquer the barrels.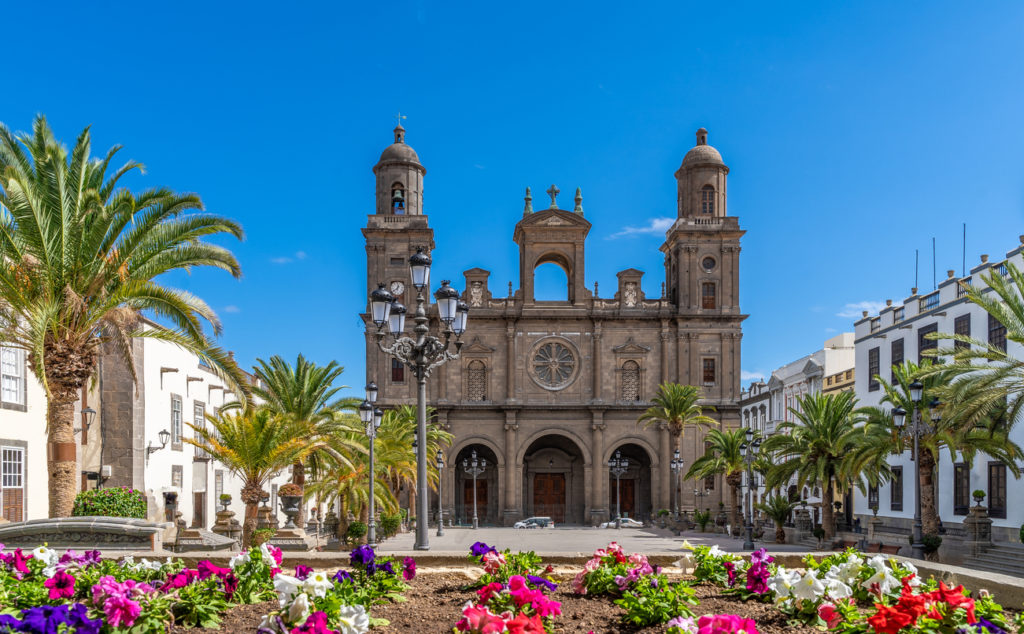 Urban fun and family time
Interested to discover the settlements on the island? Las Palmas, the island's capital, is, as expected, overrun by tourists. However, you shouldn't miss a tour of this vibrant and thriving city that delights visitors with cafes, restaurants, bars, and a well-preserved old town. History buffs will love a tour of the Cañari museum where they can find out more about the lives of the island's original inhabitants – the Cañari. The 16th-century streets of Las Palmas await in La Vegueta, the city's old town, alongside charming cafes and terraces, as well as a superb 17th-century Palacio Regental and the imposing Gothic Cathedral of Santa Ana.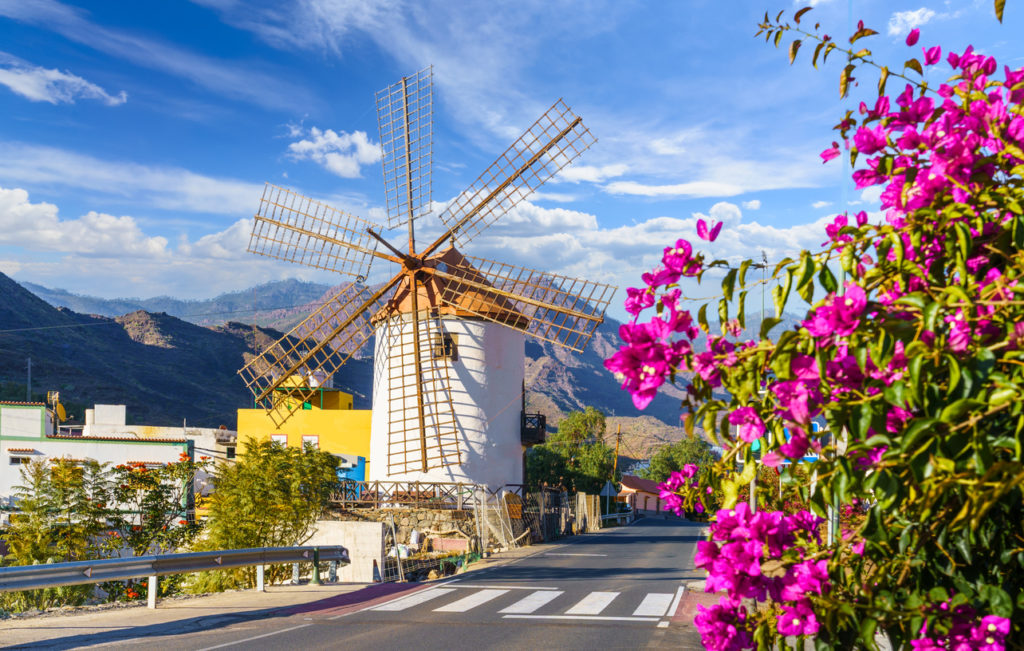 Traveling to Gran Canaria with kids? You'll discover an extravaganza of fun things to do together and fascinating attractions to keep them busy for many days in a row. From whale watching and camel riding to splashing destinations like Holiday World and Aqualand awaiting in Maspalomas, the family-oriented adventures in Gran Canaria make sure everyone has tons of fun and plenty of stories to tell their friends back home. Should we also tell you that Gran Canaria is home to the largest collection of crocodiles in Europe with over 300 fascinating beasts waiting for visitors at Cocodrilos Park? Now you know!