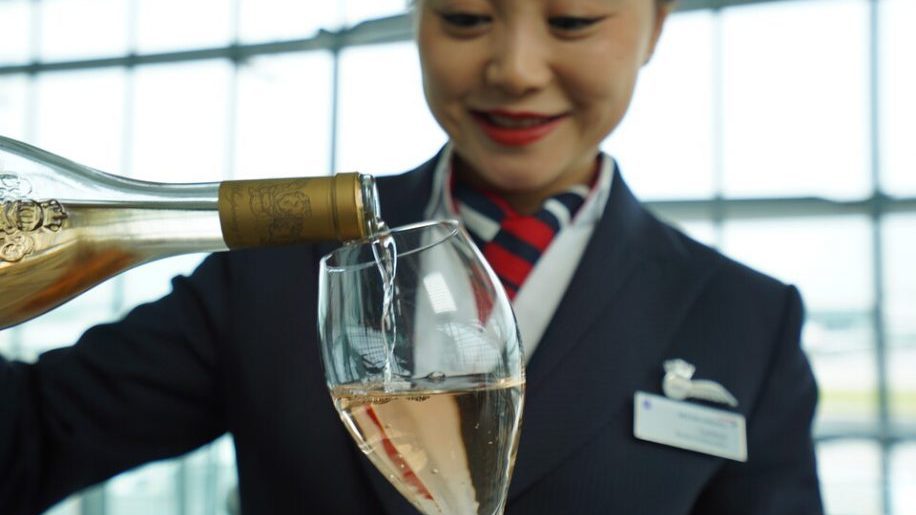 British Airways has recently unveiled its intention to inaugurate a new bar within its Heathrow Terminal 5B lounge in an exciting collaboration with renowned winery Whispering Angel.
The grand opening of the bar is scheduled for the upcoming summer season and will be ideally located within close proximity to the terminal's B gates at the carrier's luxury lounge. In a move to offer passengers an exclusive experience, the bar will serve only the acclaimed rosé wine from Caves d'Esclans.
The design of the new bar will echo the refined subtlety of the wine it serves, featuring a soft pink colour palette that mirrors the rosé's delicate hue. This unveiling will coincide with a comprehensive overhaul of the lounge itself, including the introduction of new furnishings, reupholstering of existing pieces, and a well-considered rearrangement of the space.
This announcement comes on the heels of the recent unveiling of the Bridge Bar, a unique collaboration between British Airways and American Airlines within the Greenwich Lounge at New York JFK Terminal 8.
Whispering Angel, distinguished for its soft Provençal pink hue and nuanced palette of peach and raspberry notes, underscored by refreshing citrus tones and a smooth, dry finish, is currently served across all British Airways' First and Club lounges at Gatwick and Heathrow. As part of the new partnership, guests frequenting the carrier's Club lounges will also have the opportunity to savour The Pale Rosé by Caves d'Esclans.