There are many fascinating places in the world but there's something about Peru that makes this land truly unique. Ancient Peru is more than a realm of ruins and ancient traditions. It's a magical place that fascinates and intrigues. Ancient Peru has the power to make you wonder and there's nothing more beautiful in the world than discovering new wonders.
How did the ancient civilization of Peru manage to build a palace so grandiose and a stairway to Gods without having access to advanced construction technology or at least wheels? How did they manage to create this spectacular world without having even a written language? Yes, ancient Peru makes you wonder! It's a mystical world that invites you to discover its secrets knowing that you will probably still have a lot of unanswered questions when you leave. It's a different world! A world that doesn't necessarily need to be understood to be loved and appreciated.
Machu Picchu – the core of an unknown world
Machu Picchu may be in ruins but this doesn't mean that it's dead. There is this strange feeling that overwhelms visitors as soon as they step on its grounds. It's a thrilling and exhilarating feeling that at every corner, Machu Picchu's inhabitants might make an appearance and invite you into their world. There's a different worldliness there, a mysterious sensation that you might need some sort of special visa or blessing to walk its paths.
The road to Machu Picchu prepares you a bit for the world you are going to encounter at the end of your journey. Whether you want to go there hiking by following the Inca Trail for four days or so, or you prefer the luxurious Belmond Hiram Bingham train ride, you can be sure the journey itself will be memorable.
Machu Picchu has been discovered only 100 years ago. Unbelievable, isn't it? A world as old as time has managed to remain hidden from us for such a long time. Around 2,500 people visit Machu Picchu every day now. They get to admire the agricultural terraces of the site, its paths and ruins of what was a long time ago a prosperous Inca city, as well as the imposing Machu Picchu Mountain.
The Incas valued and loved nature and you can easily see this from the way they have integrated their walls around rocks or even made them a part of their stairways. They worshipped the sun and that's why most of their windows are facing east to allow the sunrise into their homes and lives. Machu Picchu had around 1000 inhabitants but its majesty and beauty betray its importance for the Incas.
Cuzco – where antiquity is still contemporary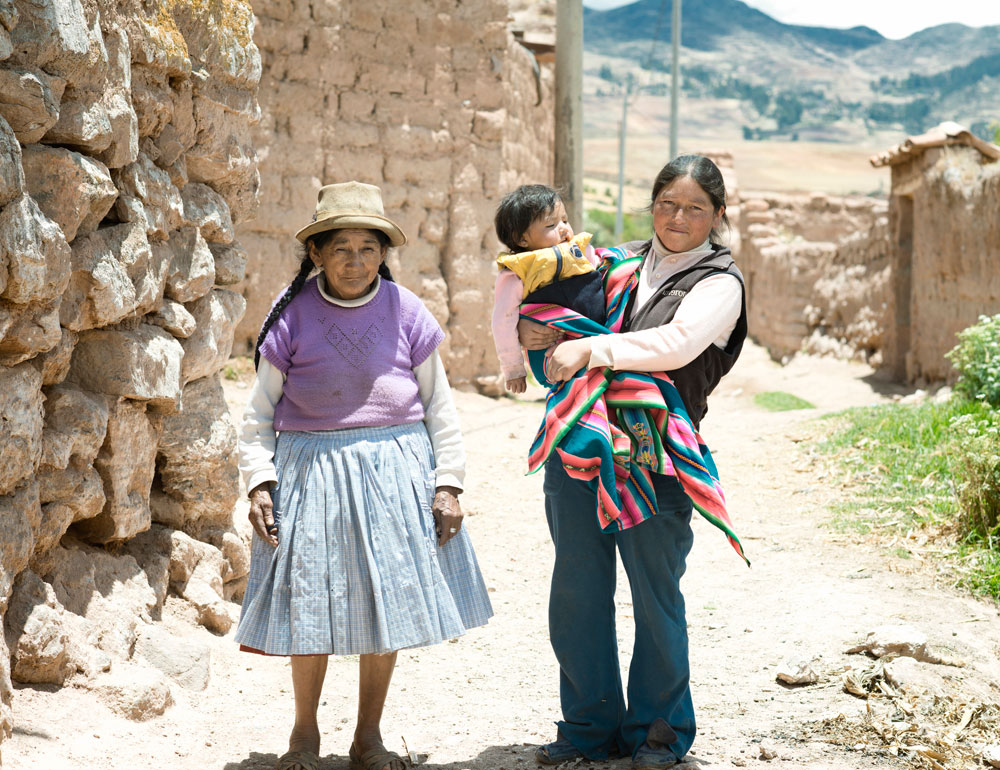 Cuzco is a city situated in southeastern Peru and the capital of the region with the same name. It is located in the vicinity of the Urubamba Valley of the Andes mountain range and was once the capital of the Inca Empire.
Hundreds of years have passed over Cuzco but its ancient story is still there, untouched by time. Ancient Cuzco still fascinates and intrigues, especially since it is surrounded by an impressive number of archaeological sites and ruins that tell stories about the mysterious Incan Empire.
Moreover, Cuzco is a great destination to admire colonial architecture and discover the rich history of Peru. The Quechua culture has found a home in Cuzco and you will experience its charm as soon as you start walking the city's streets.
Although many archaeologists and scientist have tried to discover how the Incans managed to build the city of Cuzco using larges stones, they still haven't found the answer to this question. One more reason to just take your backpack and visit the ancient land of the Incan Empire. Unanswered questions? This is definitely the destination for curious travelers who want to escape their comfort zone.
The people, the food, the culture – fascinating and unique!
Although most travelers come here for the ancient Peru, contemporary Peru shouldn't be missed. The Peruvians will help you enjoy your time spent here and make your experience even more interesting. Many of them are direct descendants of the Incans and you can discover a touch of magic into their culture and traditions. They cherish their Quechua culture and impress with their peacefulness. Peruvians are polite and helpful, always curious about their visitors and ready to share their stories and food.
Their culinary traditions revolve around potatoes because the Peruvians cultivate around 3,000 varieties of potato. Of course, you will also get to try delicious slow-cooked meats and vegetables – pachamanca and other dishes. Peruvian food is famous all over the world for being the most delicious and diverse cuisine in South America, so Peru is definitely a great destination for foodies.
The Peruvian culture and history can be easily discovered through the Peruvian handicrafts. Whether we're talking about wall carpets, scarves, paintings, wood carvings or jewelry, if you decide to buy Peruvian handicrafts, you will bring home with you a piece of this fascinating world while supporting their traditions and a decent living for the Peruvian families.