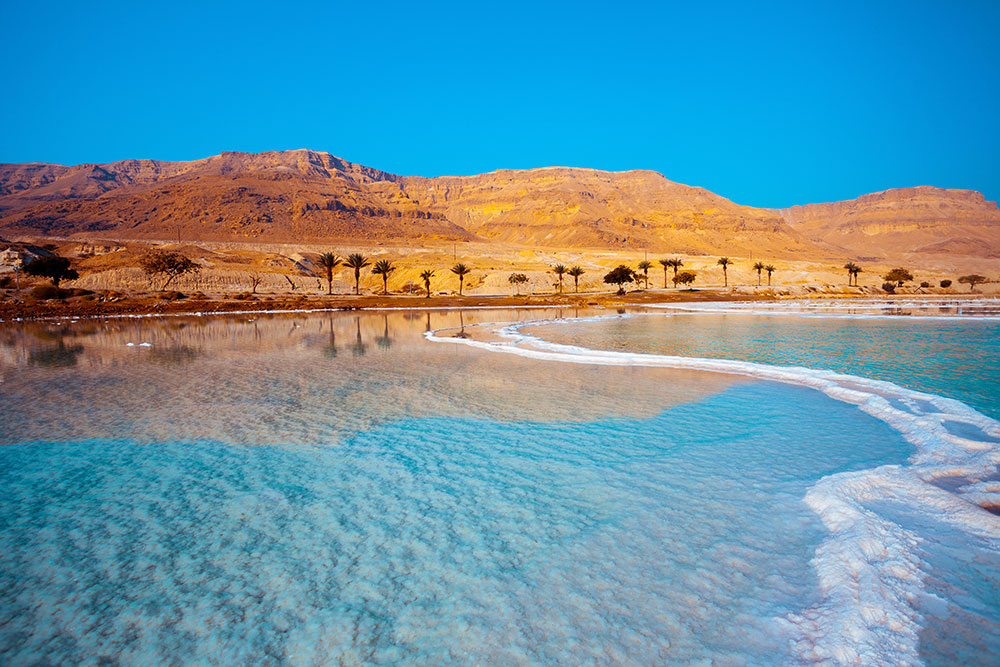 Israel is more than a pilgrimage destination. It's true that it is believed that many religious events for those of the Jewish, Christian, and Muslim faith have happened here, but you have plenty of reasons to visit Israel even if you're of a different religion or you're an agnostic or atheist. It's not all about religion and spirituality in Israel. The fantastic beaches, interesting history, and beautiful natural landscapes are also great reasons to plan a trip to Israel.
So many unique experiences await in Israel. You just need to take your time and discover them one by one. Here are some of the most interesting things you should see and do while exploring Israel.
Float on the Dead Sea
One of the most fun things you can do in Israel is float on the Dead Sea. The Dead Sea is the lowest point on the planet but will definitely lift your spirit. It is situated at more than 1,412 feet below the sea level and it's actually an endorheic lake. But what's so unique about floating here? Since this is one of the saltiest bodies of water in the world, you will get an outstanding buoyancy for floating. In simpler words, you can't sink here! Good news for those who don't know how to swim! You've found a sea designed especially for you! Enjoy pure relaxation in a natural wonder surrounded by a breathtaking scenery. Don't forget to cover your body in the mineral-rich Dead Sea mud for a free, 100% natural SPA experience.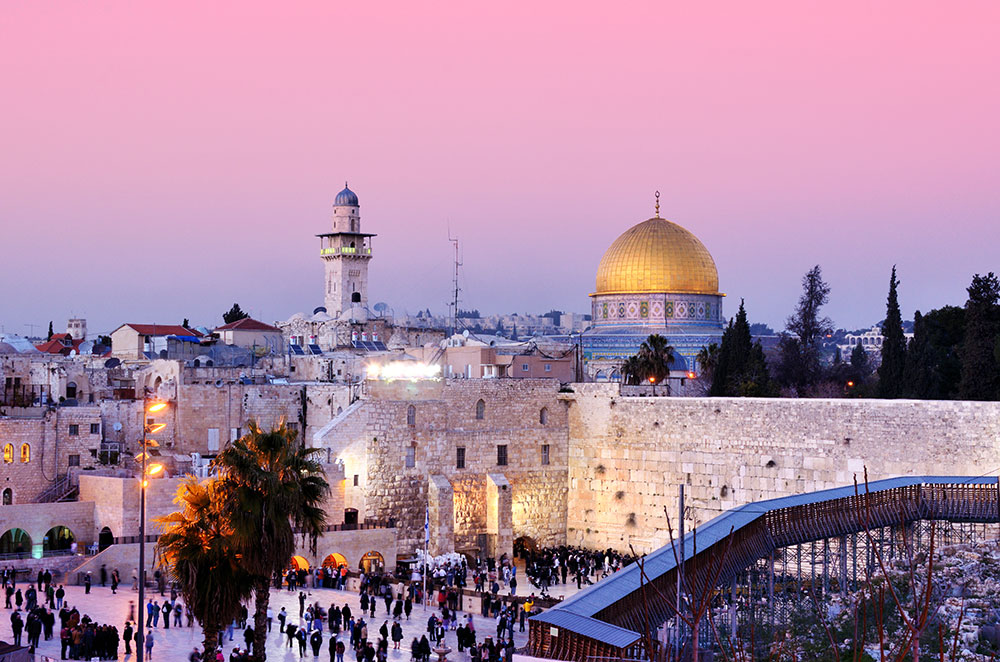 Discover Jerusalem
One of the holiest cities in the world, Jerusalem attracts tourists like a magnet, regardless of their religious beliefs. A fascinating destination that overwhelms visitors with its rich history and beautiful religious sights, Jerusalem is a must see when exploring Israel. The heart of Jerusalem is the Old City. Surrounded by a wall, the Old City holds in its embrace places, such as the Church of Holy Sepulcher, Al Aqsa Mosque, the Dome of the Rock and the famous Western Wall, known as the Wailing Wall. You will find four quarters in the Old City: the Jewish quarter, the Christian quarter, the Armenian quarter, and the Muslim quarter. Each with its own history and stories to tell!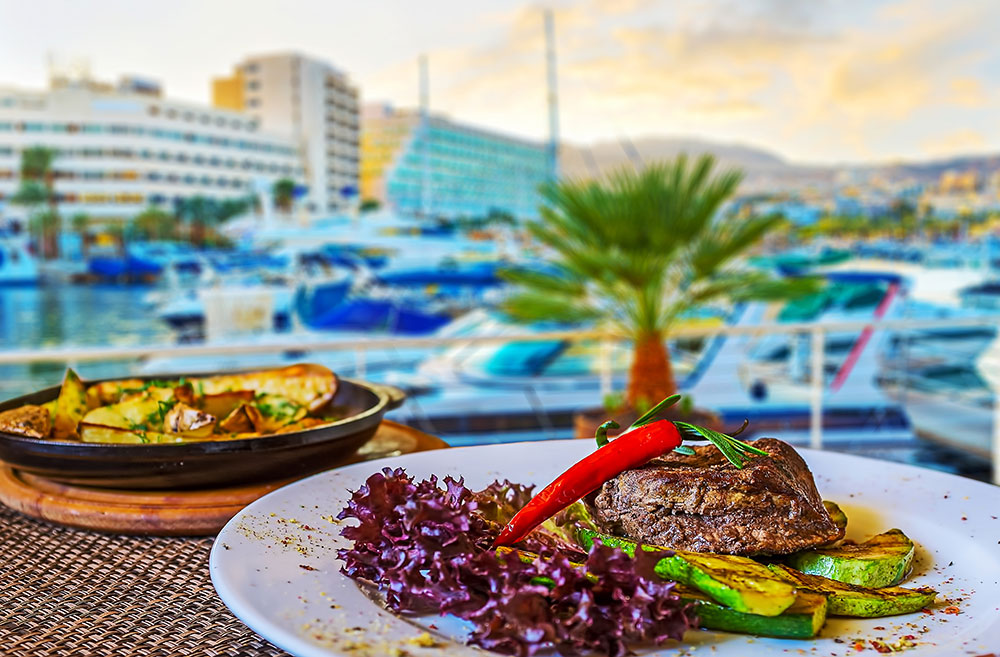 Dive into the Red Sea
Home to a superb coral reef and colorful fish, the Red Sea is an amazing body of water. Go to Eilat for relaxation and diving lessons and discover the underwater world of the Red Sea. Due to its crystalline water, snorkelling is an absolute must here. There's always a perfect day for snorkelling and diving in Eilat, so dedicate a few days to this amazing destination. Not a fan of diving? Relax on one of the beautiful beaches in Eilat, visit the Underwater Observatory, swim with the dolphins and enjoy the good food. If you have more time on your hands, you can drive to Sinai and enjoy the dives there.
Be surprised by Tel Aviv
After being surrounded by the amazing historical sights Jerusalem has to offer and enjoying pure relaxation in places where time stood still, Tel Aviv will surprise you from the moment you arrive there. A vibrant city that gravitates around is popular beaches and lively nightlife, Tel Aviv reinvents everything you thought you knew about Israel. A diverse and very open-minded society, Tel Aviv is a real metropolis with a full calendar of events, such as the popular Gay Pride Parade, Tel Aviv Fashion Week, and Purim Street Party. On weekends, the sandy beaches are invaded by sun-worshippers and people looking for fun in the sun. When the evening comes, you can walk along the Tayelet, Tel Aviv's boardwalk, which connects central Tel Aviv and Jaffa by a string of cafes and restaurants. Don't leave Tel Aviv before haggling in the Carmel market, where you'll find an infinite number of bargains, from clothes to food and spices.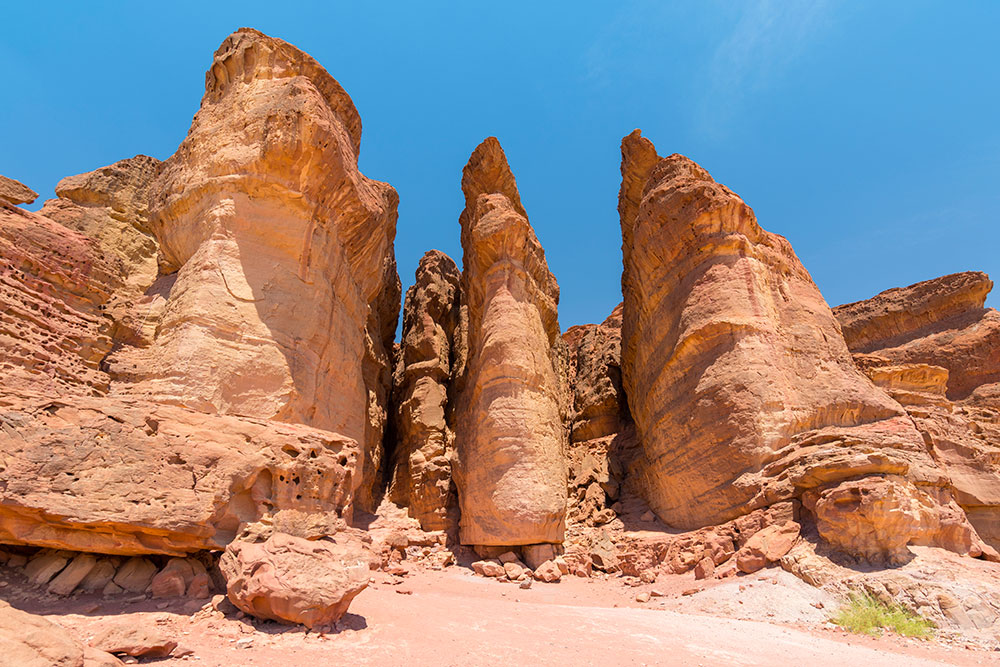 A Disconnect in the Negev Desert
After the hustle and bustle in Tel Aviv, a trip to the Negev Desert will seem like a trip out of space. Surprisingly not a very popular area with the tourists, the Negev Desert is an area of outstanding beauty and…silence. Don't expect to find any type of signal here and Wi-Fi is definitely out of question. But you will find superb desert scenery, mysterious ancient ruins and the perfect playground for adventures among rocky landscapes. One of the most famous geological formations in the Negev Desert is the Ramon Crater. Known as a makhtesh – actually, the largest makhtesh in the world, the Ramon Crater is situated an hour south of Beersheva. It is 40 km long and 2-10 km wide and it can reach a depth of 500 m. You can get an amazing view from the Mitzpeh Ramon Visitor Center and stand right at the edge of the largest crater in the world!
And these are only a few of the many wonderful things you can see in Israel!