Situated in Alta, Wyoming and guarded by the beautiful Caribou-Targhee National forest, the Grand Targhee Resort is a superb winter wonderland for snowboarders. The place is known for its amazing terrain options, due to its strategic position that place it on the west side of the grand Tetons, thus being in the way of many pacific-born storms that bring with them tons and tons of the purest and whitest snow.
Home to an amazing trail system, this resort is a great destination for snowboarders of all ages. Even though it's mostly favored by freeriders, novices too will be able to find the perfect, gentle trails for them. The resort impresses with a laid-back atmosphere, and it is the perfect alternative for snowboarders who want mind-blowing, challenging terrains, but don't exactly enjoy large, crowded winter resorts.
So, what else you need to know about snowboarding at the Grand Targhee Resort? This is the destination of choice for many freeriders who just love their snow fresh and in large quantities. This is the place to find an impressive amount of snow, especially since the average snowfall here is of over 1,280 cm a year. Basically, you won't be able to complain about lack of powder here!
Freeriders all over the country unite!
This is indeed a low profile resort, which makes it even more appealing to experienced snowboarders who want to take up new challenges without having to wait for their turn after beginners and find their way among crowds. There are two mountains here: Fred's Mountain and Peaked Mountain.
Fred's Mountain can be reached with three chair lifts, while Peaked Mountain is accessible by one chair for the first third, and its other two-thirds are accessible only by snowcat. Both mountains offer the right trails for freeriding, perfect for experienced and intermediate riders.
Now, if you're not exactly a master of snowboarding, the trails on Fred's Mountain will do just perfect for you, without being at all boring or easy to dominate. They create an impressive collection of short blacks that will take you through a few trees and reserve especially for you a few memorable open blue runs. If you get on board the Dreamcatcher lift, you will have access to a few really steep sections. Follow the lead of experienced locals that will show you how to get to "DC" and you will find them easily. Steep descents await also off the Blackfoot chair.
If you're already too cool for intermediate trails, then try the adventurous slopes that await on Peaked Mountain. You can access them by the Sacajawea lift. Make sure you book a guided tour, which is limited to 10 people per cat. However, if you're not exactly an expert, but you still want to take the pulse of the Peaked Mountain's slopes, don't hesitate to book a tour along with the advanced freeriders. You will find a few cool descents designed by mother nature just for you. The trails are graded green and blue, so you will have where to choose from.
Eco-friendly snowboarding fun!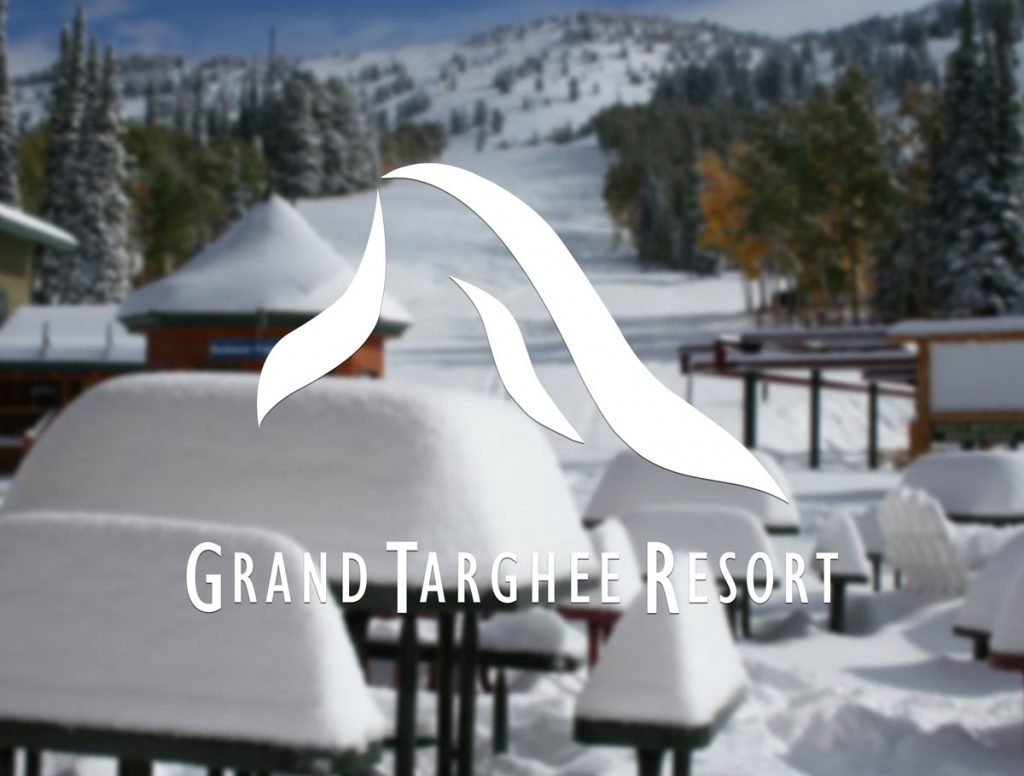 I am not exactly a freerider and, as a matter of fact, not even a snowboarder, but I do love coming here with my friends, because I am all for eco-friendly resorts and amazing winter scenery. The Grand Targhee Resort is definitely making an effort to protect the environment and you can see this everywhere. It has green powered lifts, eco-friendly shuttles and snow-removal equipment, and biodiesel powered snowcats.
During my stay there I had as main activity drinking hot chocolate and admiring the superb scenery around me. I just enjoyed the laid-back atmosphere, and even embark on my day dreaming adventures, while admiring a winter paradise.
If I can give you one tip to hold on tight when visiting the Grand Targhee Resort is that, if you will be here on a day with fresh snow, just make sure you get early on the trails. Despite being a low profile winter resort and a laid-back winter destination, locals know about it and will be the first on the steeps. The queue is usually longer on the Peaked Mountain, where all the excitement happens for the advanced freeriders, so the Dreamcatcher will definitely be popular during that day.